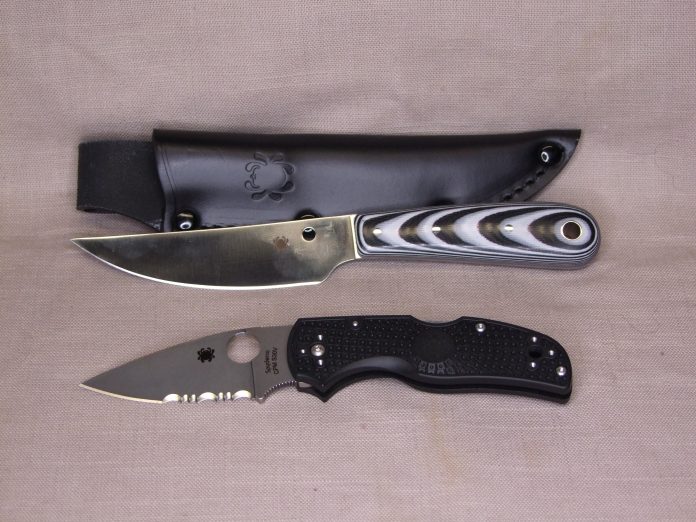 With hunting season upon us, I thought looking at a couple of the latest offerings from Spyderco would be appropriate. Since we need to be able to dress out our trophies and cut ropes, looking at both a clip-it and fixed blade seemed appropriate.

First up is the 8.14" Bow River. Designed by outdoors man and knife maker Phil Wilson, this fix blade knife is affordably priced with a MSRP of $54.00. Using 8Cr13MoV, the Bow River will hold and edge and sharpen easily which makes dressing your game easier. More importantly, this steel is corrosion resistant so you do not have to worry about your prized blade being rust brown by the time you get home from your ventures.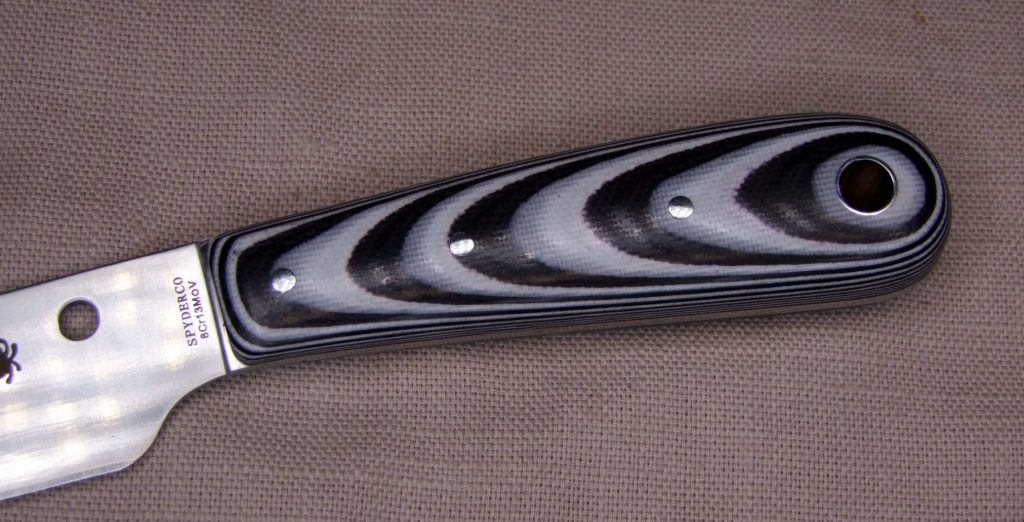 Other key features of the Bow River are the trailing point full flat ground blade. This gives you a sharp point to make puncturing the hide easier. You then have 4.36" blade with 3.65" of smooth cutting edge that allows you to make a smooth cut to dress out your game.
Not only does the G10 handle look good but it feels good in your hand. The knife is heel heavy because this handle has a wide rear taper. I found this balance gives you excellent control of the tip and entire blade which makes precise cuts easier. With the triple pinned full length tang, you do not have to worry about the handle separating from the grip.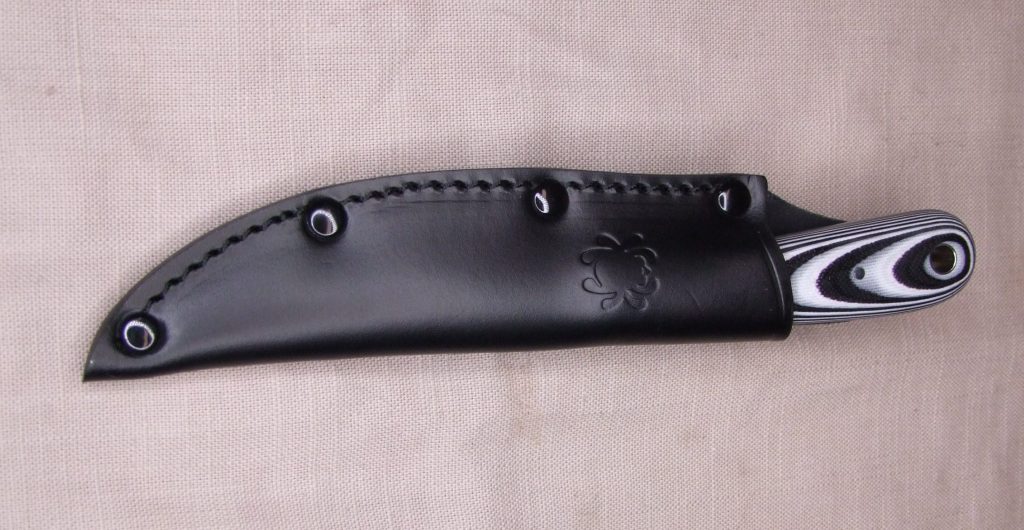 Spyderco supplies a sewn and riveted black leather belt sheath with the Bow River. This is a friction fit sheath that actually secures the knife very well. While I did not abuse the sheath/knife; I did shake it upside down, tossed it across the room, left it suspended upside down over night and the knife never moved. As secure as the knife is, it drew quickly and smoothly.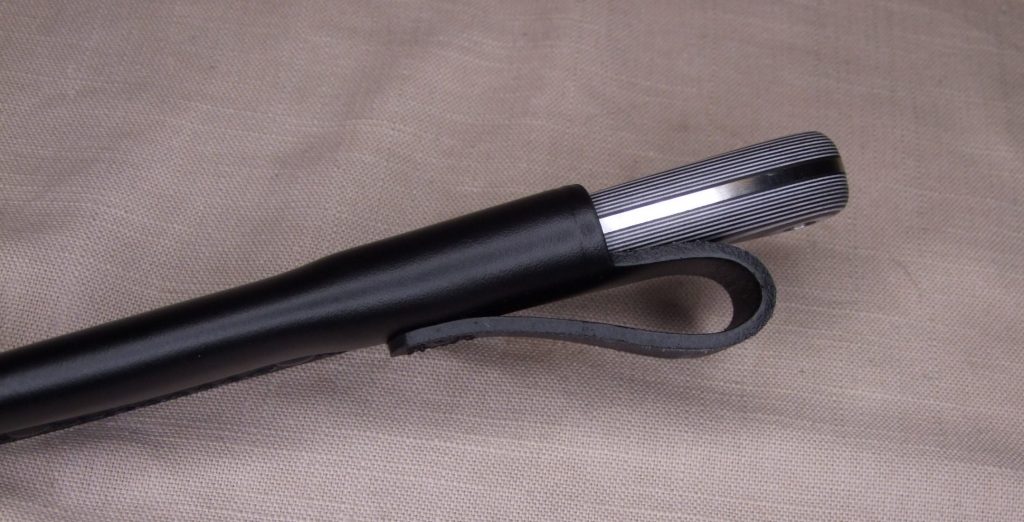 Next up is one of Spyderco's most successful knives, the $150.00 Native 5. As the name implies this is the fifth generation of this knife. With its folded size of 4" and blade length of 2.95", the Native 5 is a perfect size for field carry. Our sample has Spyderco's combination edge; plain blade and serrated Spyderedge. For field and range use, I prefer the combination blade. The Spyderedge makes short work of rope, nylon webbing and leg tendons of big game and the plain edge cuts everything else.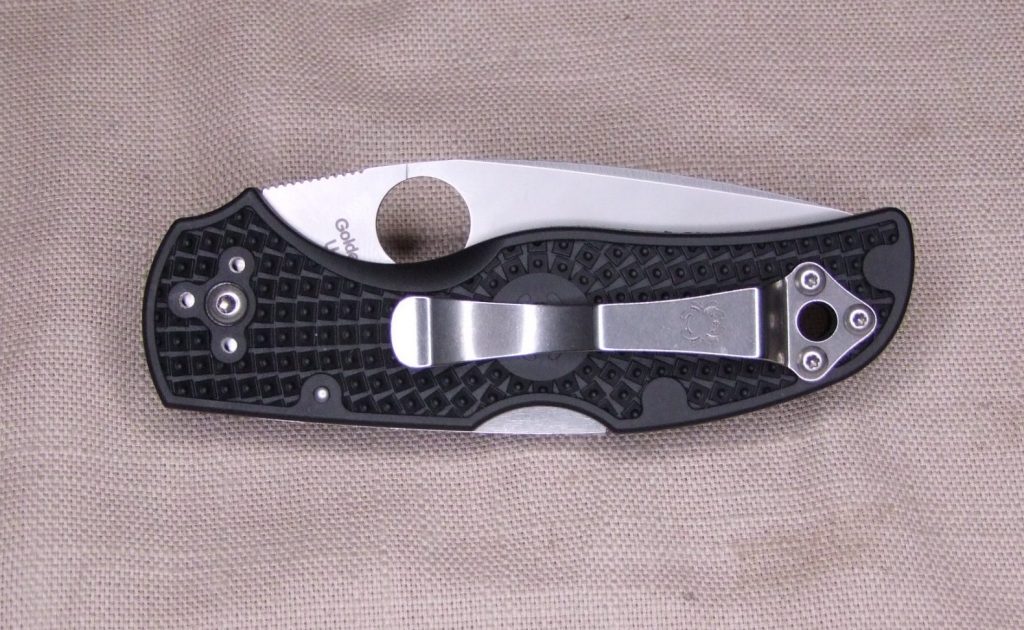 I like the back lock of the Native because it is easy to operate when wet or wearing gloves. Spyderco gives you the choice of tip up or down and blade forward or rear carry. Not only is the molded fiberglass reinforced nylon textured for a solid grip, but the choil and spine of the blade are gimped. Over the years I have put Natives to the test and have yet to have my index finger slip and slice it.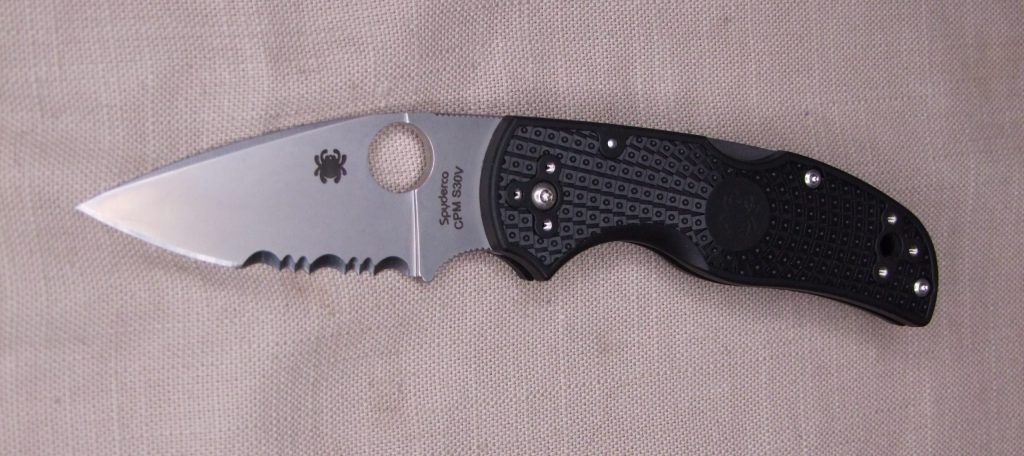 What I liked about the Native 5 is, its weight 2.5 ozs. Combined with the knife's compact size, you can carry it all day long and not know it is clipped to your pocket. One more thing that will appeal to a lot of folks is where the Native 5 is made; right here in the U.S. of A. Spyderco builds the Native at their Golden, CO plant. This allows them to control production from start to finish.
Hopefully, you will have success in the woods and you will be able to put Spyderco's Native 5 and Bow River to use. If you don't have one, put it on your Christmas or Hanukkah list or give them as gifts to loved ones. Remember to be safe, shoot accurately and have fun.