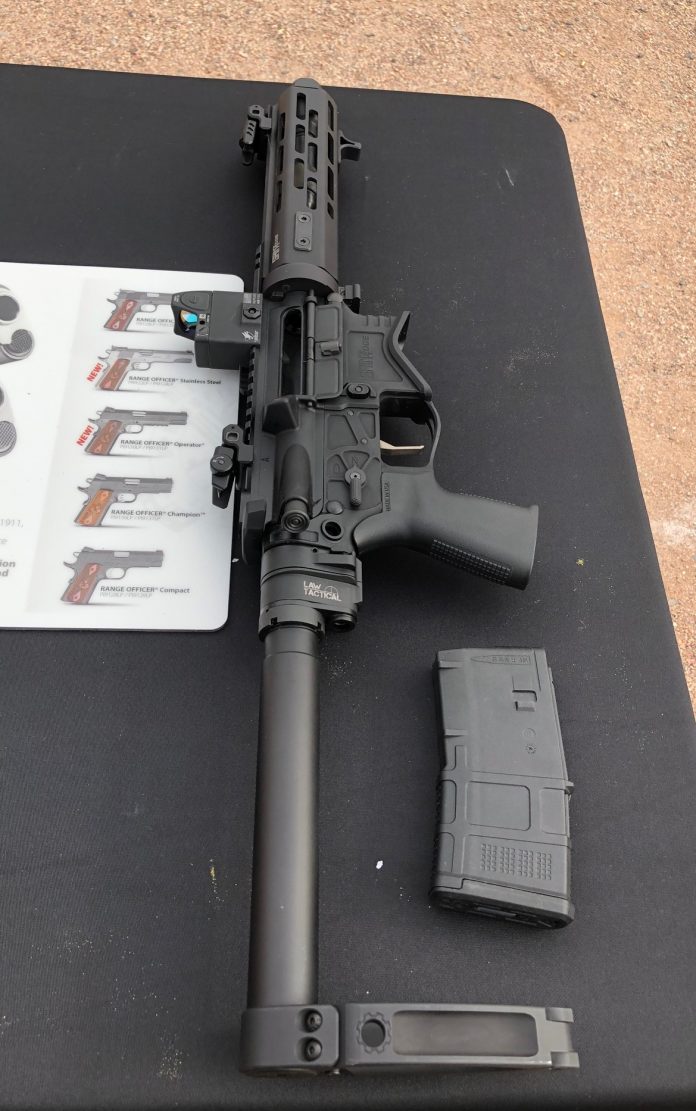 Despite seeing many cool things on my 2020 SHOT Range Day wanders, the winner for "coolest new thing I never expected" is … drumroll… The Springfield Armory Edge EVAC.
It's so new that their webpage for it isn't even complete yet. But I got to shoot this cool new AR pistol and see the takedown process! It handles just like any other 5.56 AR pistol, but the barrel comes off, and the brace folds up, such that it fits into it's own little bag about the size of my travel toiletry kit!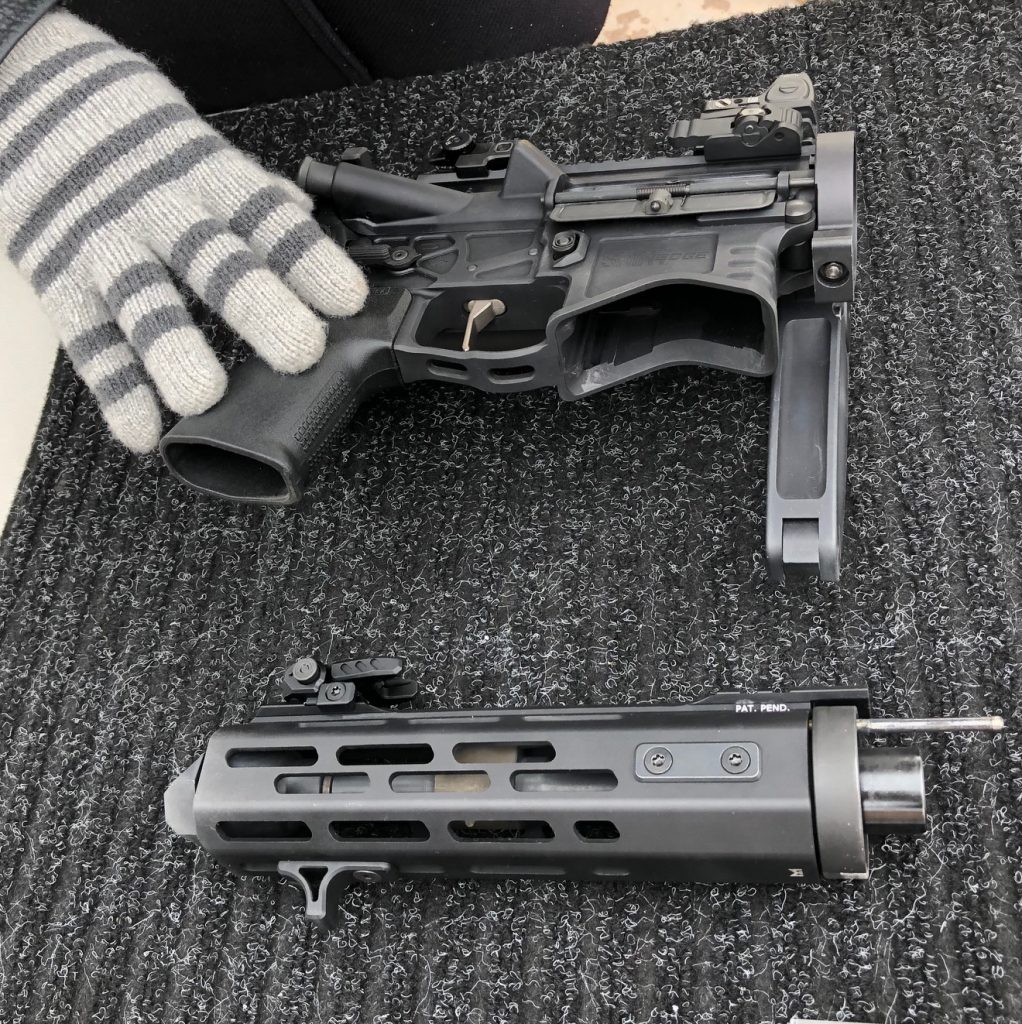 The package comes complete with that "ready bag", and has an M-LOK compatible free float handguard, "proprietary muzzle brake", and a 20-round PMAG. It arrives all ready to be your bug-out bag buddy!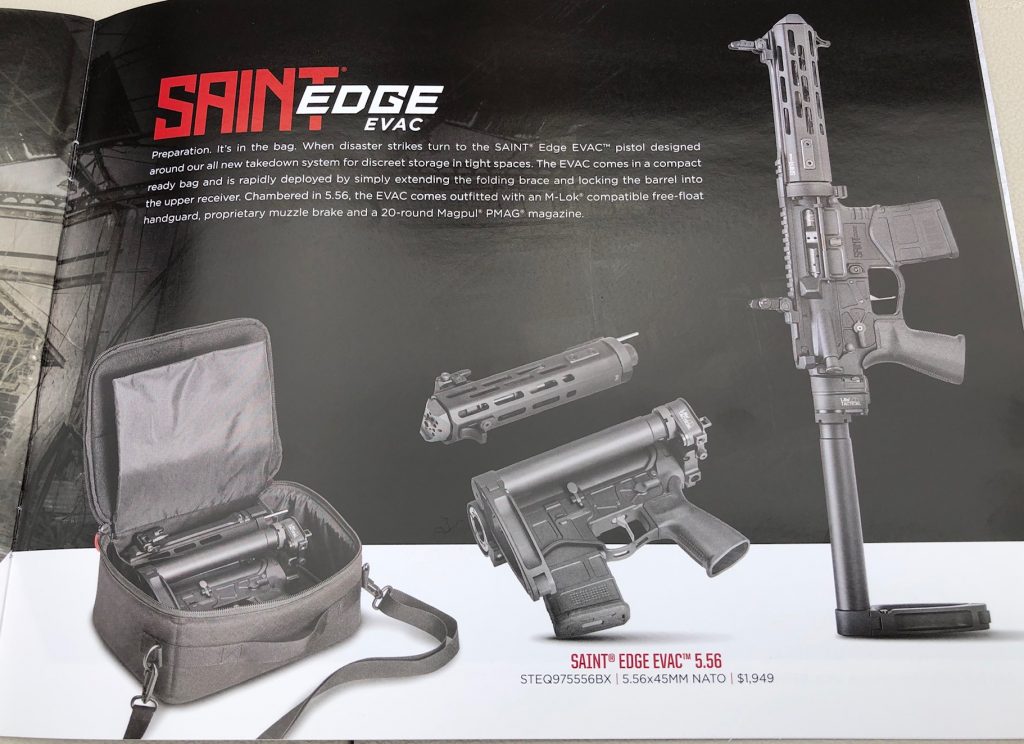 The rep told me that they only have about fifteen of them currently, but they are expecting to ship in the spring. I have an odd fascination with guns that you can package up in such a way that it doesn't scream "GUN!", so the Edge EVAC is a dream come true!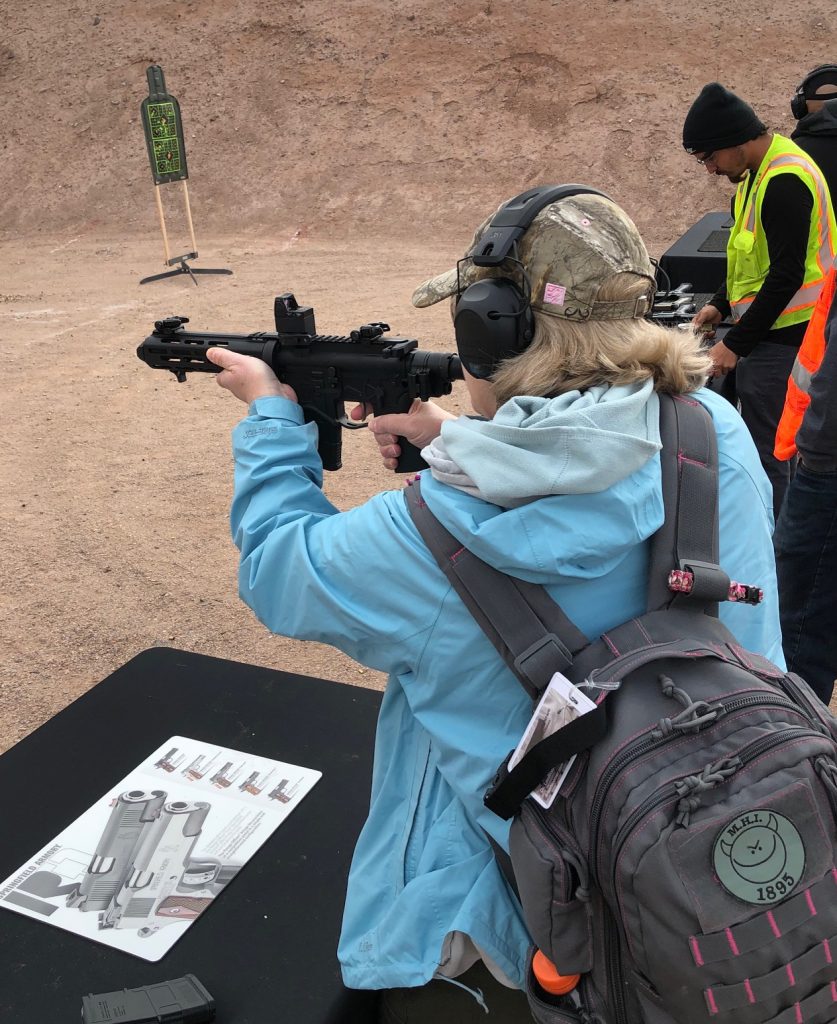 I've got a serious case of the gimmes now, so I'll need to save my pennies until spring. I'll fondle it some more at the booth this week, but I couldn't pass up a chance to shoot such a cool little package and then tell everyone about it!
While I was at the Springfield booth, I also got to shoot their little Hellcat. Me likely! For such a small package, it was surprisingly accurate and not very "snappy" at all – especially with the mag extension so that I had a place for my pinky. That extra pinky space gave me a total of a thirteen round capacity, and as much as I love my little Glocks, my G43 can't touch that. Despite the gun's small size I was clanging the little steel target paddle back and forth quite easily. The gun pointed naturally for me and the sights were easy to use.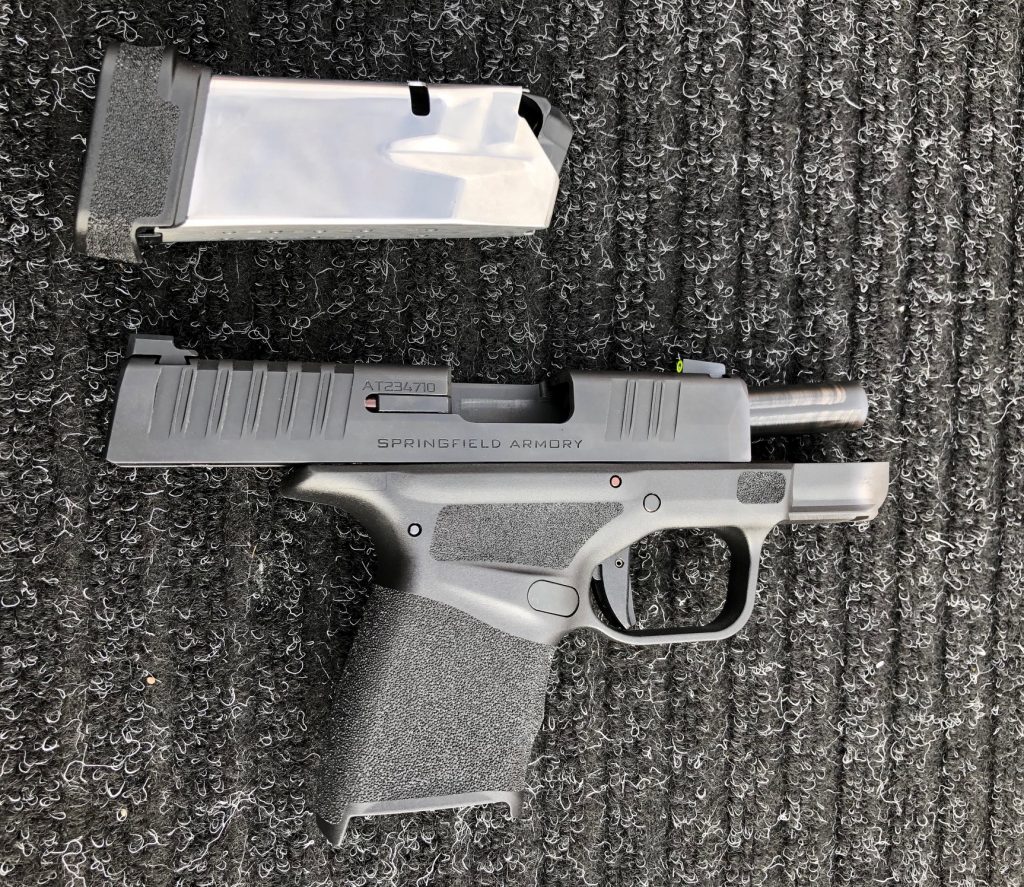 So, Springfield is my surprise favorite of the day as far as firearms are concerned. But there is much more to tell you about from Range Day, and the entirety of SHOT Floor days are still to come!