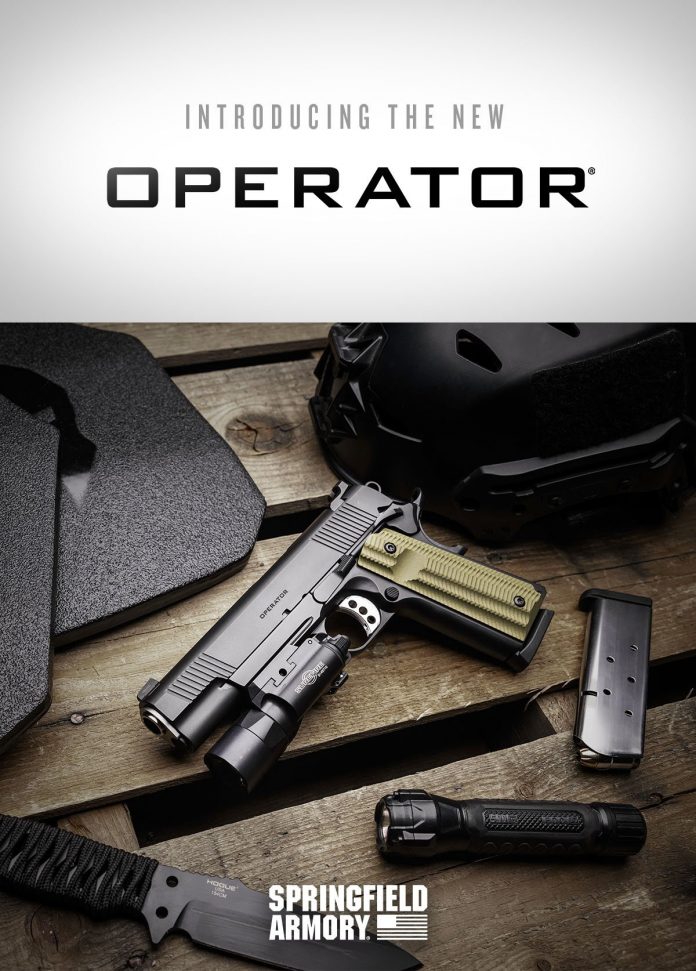 You know on Spotify or YouTube Music when you have a huge playlist of songs but it still keeps on picking the same one a lot for some reason? Like it isn't even a bad song, you don't mind listening to it when it pops up, but it just seems to hit way more often than some of the other 167 songs in the list.
This seems to be the Springfield Armory product and product naming convention. Like, "Oh yeah, this one is a banger. But didn't we just hear it like 4 tracks ago? This feels really familiar."
Springfield Armory introduces… the 'Operator' 1911, because that word hasn't been beaten to death since 2004 or so.
It's a 1911… in .45 ACP… With an ambi-safety… and nightsights… and a rail!
Did we mention VZ Grips? Nobody has done VZ Grips!
O P E R A T O R
For those that demand a no-nonsense approach to their defensive grade pistol, the Operator 1911 in .45 ACP stands ready to deliver. Featuring the duty-grade features serious shooters demand, the Operator 1911 builds on the century-plus of service behind the gun and the cartridge to deliver a cutting-edge, tactical-grade pistol. Tactical Rack rear/tritium front sights, G10 grips, ambi safety, two eight-round magazines with bumper pads, forward cocking serrations, and more combine to make the Operator 1911 from Springfield Armory a must-have tool for self-defense.
They're just releasing stuff they have already and hoping we don't notice between actually bringing new items like the SA-35 out. That's what this is.
I'm sure it works, they've been doing 1911's for more than 5 minutes now. But c'mon Springfield, this is your WHOLE thing. 1911's and M1A's, nobody expected what XD became when you… wait… That's it! This is the XD play! Rebrand and relaunch!
Gotcha, Springfield. Carry on.