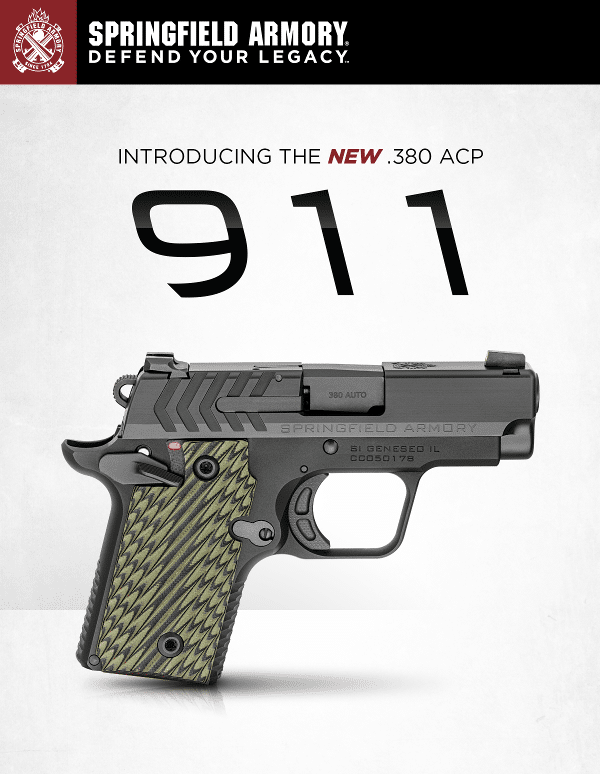 The New Springfield Armory 911
The "Nine One One" I assume, not "Nine Eleven" which would be phonetically similar to the 1911's "Nineteen Eleven" and matching the firearm's historic vernacular is SA's entry into the popular .380 Single Action field.
Firearms like the Sig Sauer P238 and the newer Kimber Micro 380 have been extremely popular as small EDC pistols due to their size, comfort, and mild shooting characteristics. Springfield is broadening the competitive field with their entry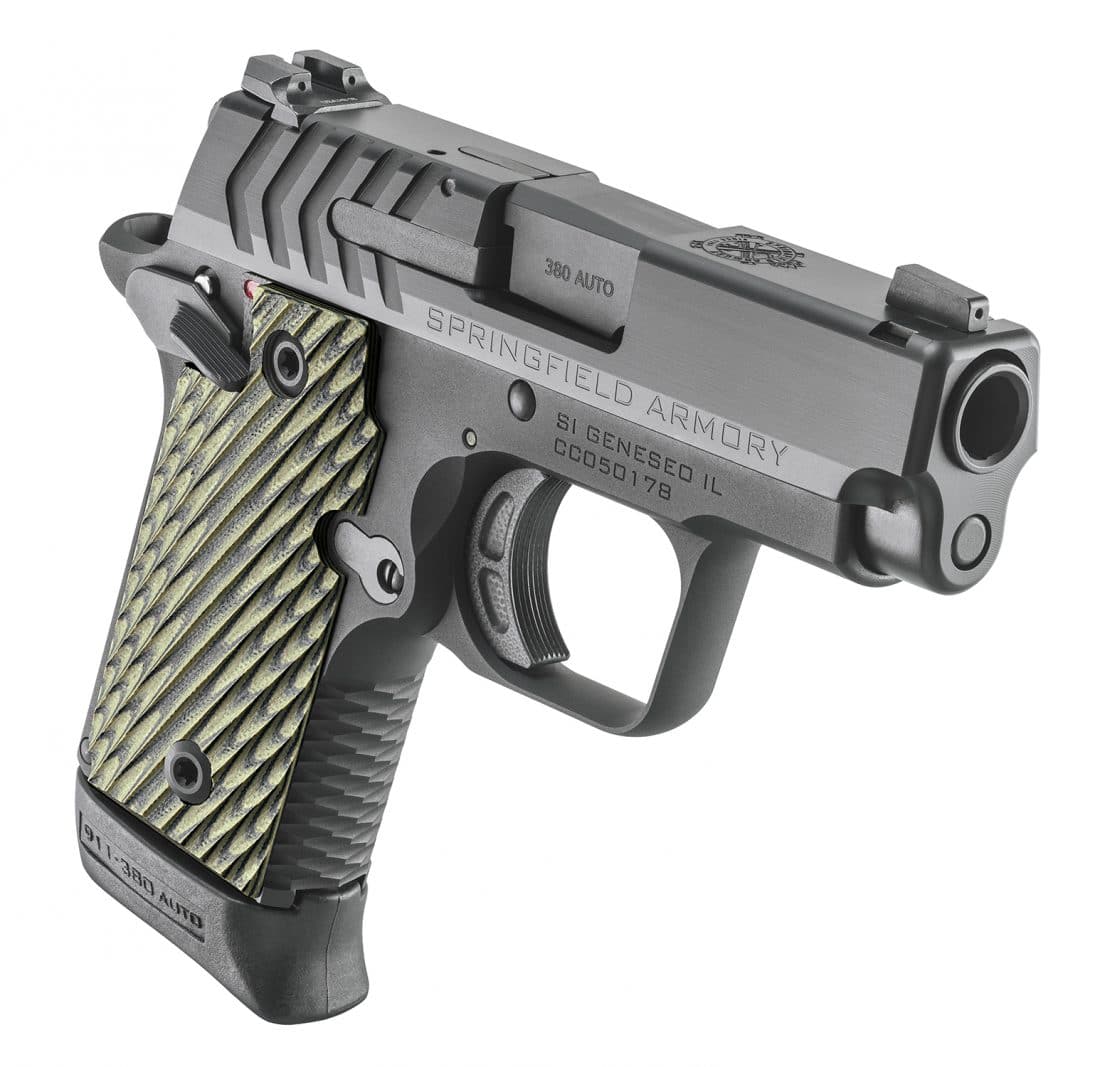 From the release:
When the police are minutes away and the threat is seconds away…9-1-1…When you have to be you own first responder.
Springfield Armory's 911 .380 is the perfect pistol for your EVERY day carry. The lightweight 7075 T6 aluminum frame and black Nitride or stainless 416 steel slide measure 5.5 inches long and less then 4 inches high, with a snag-free profile that's undetectable under clothing. Springfield's Octo-Grip™ front strap texturing ensures a secure grip and is complimented by a G10 Octo-Grip™ textured mainspring housing. G10 Thin-line grips and a short reset, crisp 5-pound G10 trigger shoe by Hogue® come together to give the feel of shooting a full-sized firearm. Designed for life-saving defensive use at close range, the 911 features an ambidextrous safety and is perfectly matched with an Ameriglo® Pro-Glo™ green tritium front sight inside a yellow luminescent circle, and a tactical rack rear sight with green tritium inside of white luminescent circles. Approved for the most advanced and modern .380 defensive ammunition, the 911 comes with a flush 6-round and 7-round extended magazine. The Springfield Armory 911 is also offered with integrated green Viridian® laser grips, making target acquisition all but effortless.

With an MSRP of $599.99 they're entering on the low end of the Micro 1911 price spectrum with several in demand features standard, ambidextrous safety and high visibility night sights at the top of many users lists on this style of carry gun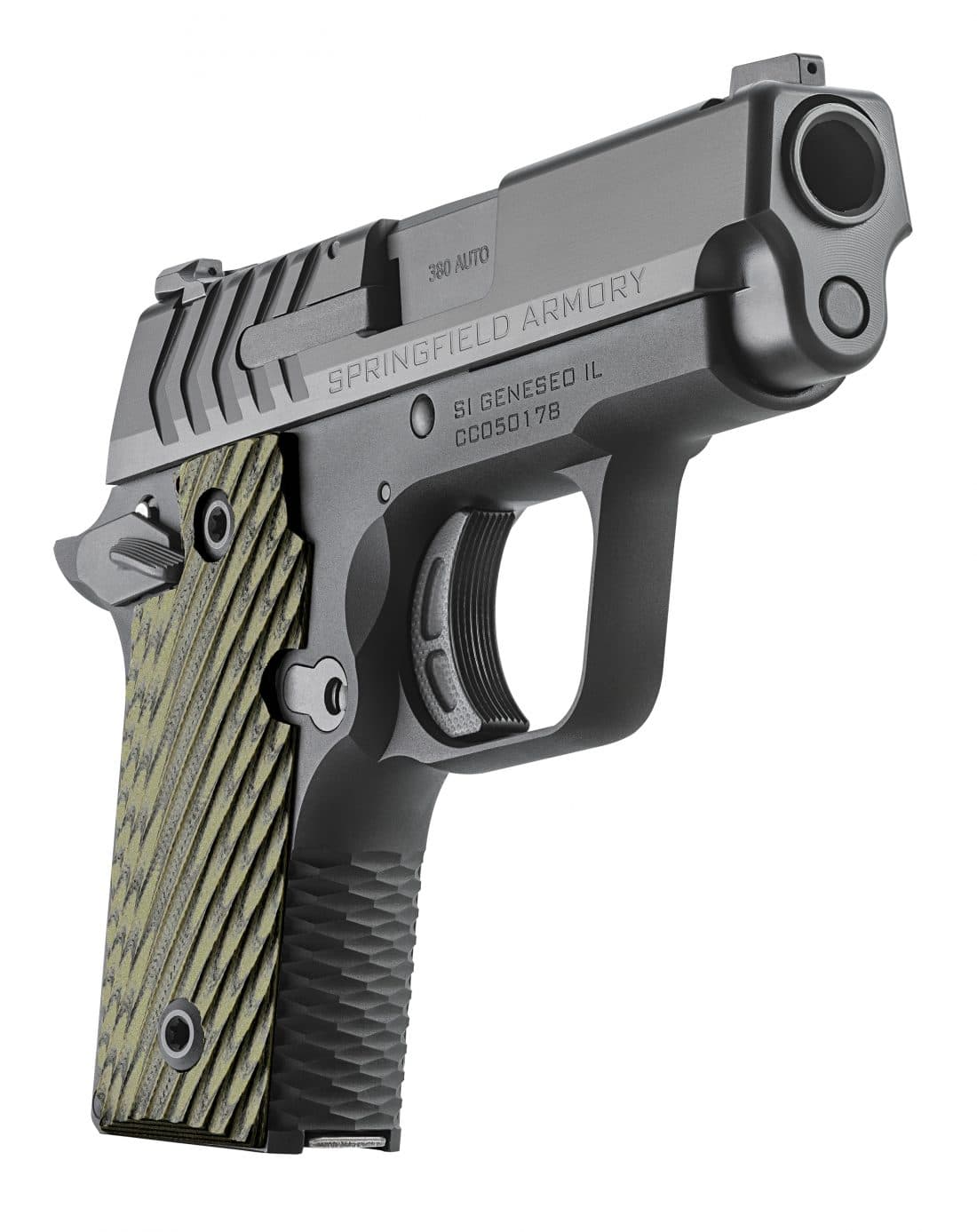 And I'm sure no will will call it the Nine Eleven…