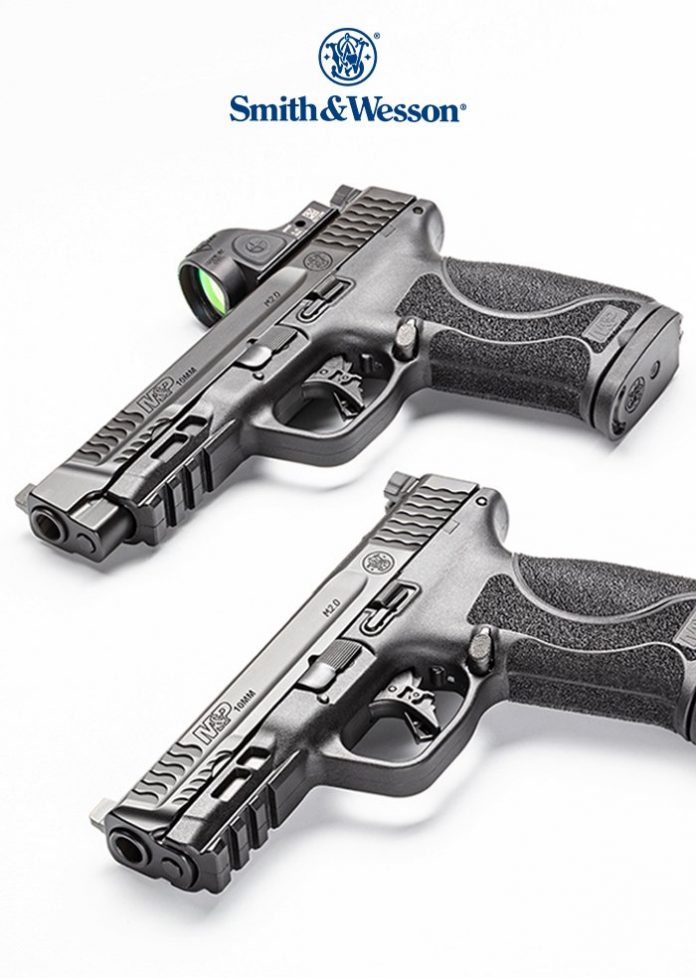 NEW: M&P®10MM PISTOL SERIES
INTRODUCING the SMITH & WESSON M&P®10MM M2.0™ PISTOL SERIES: powerful, accurate, efficient. These full-size pistols feature optics cut slides, a new flat-face trigger design, 15+1 capacity, and are available in 4″ and 4.6″ variants.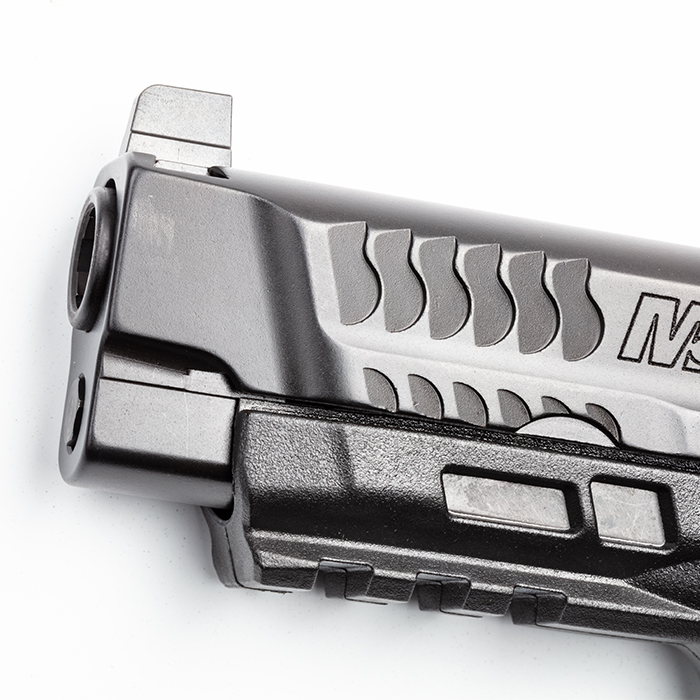 These new pistols feature forward serrations on the Armornite® finished slide.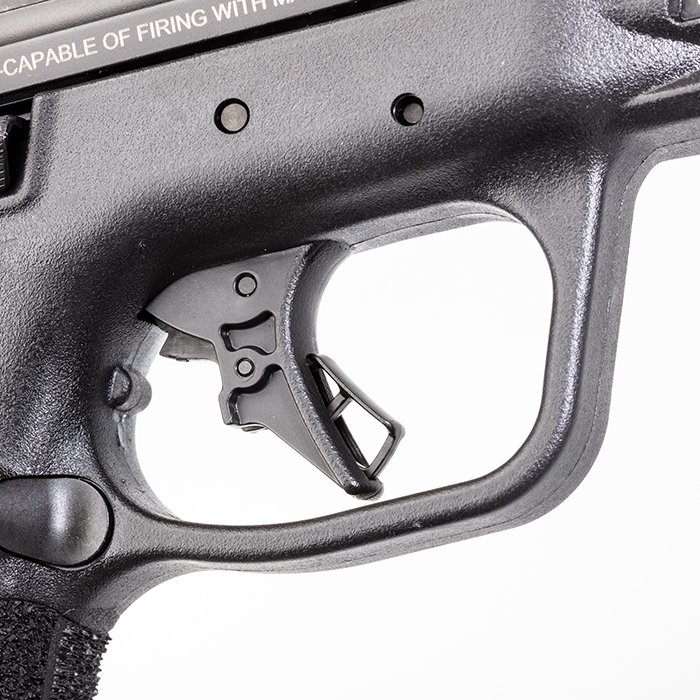 The pistols also feature a new, flat-face trigger design. The trigger pull is light & crisp with a tactile & audible reset.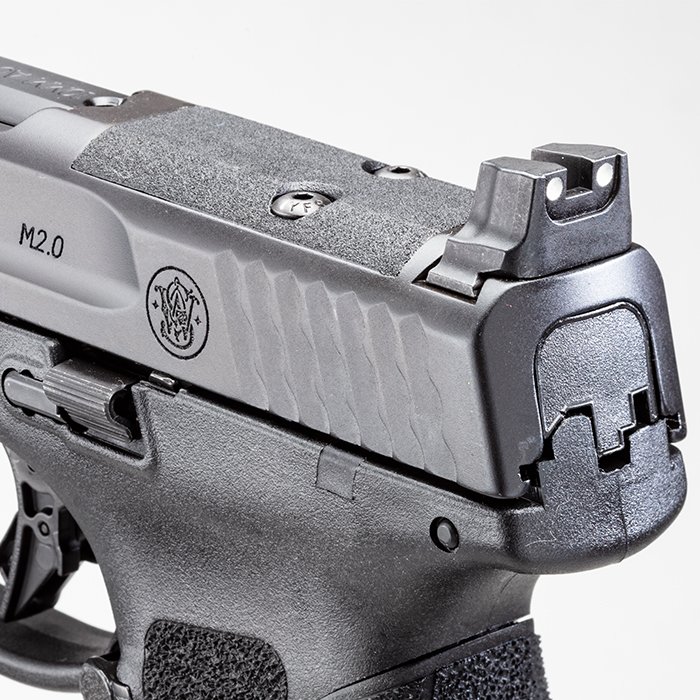 All M&P®10MM models feature an optics-cut slide with optics-height white dot sights for the ability to co-witness.
Frames feature an extended embedded rigid stainless steel chassis for added durability and our 18-degree M&P® grip with interchangeable palmswells. Both the 4″ & 4.6″ models have the option for an extended thumb safety.