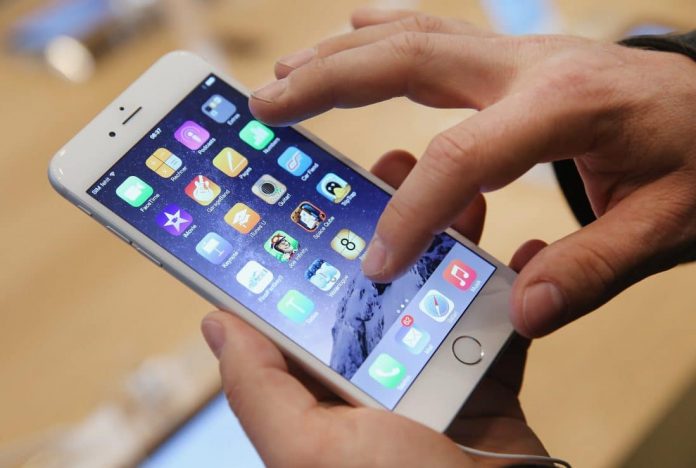 From Travis Pike
Modern cell phones have changed the world. At any point in time you can pull out a powerful, miniature computer and connect with the world in seconds. With the impressive capabilities of smartphones, a market in app development has grown significantly. Today there is an app for almost anything from summoning a ride to booking a hotel room. There has been and continues to be a small niche of app makers who focus on the firearms industry. To be fair, a lot of these apps are crap. Some cost money, or require accessories to work. I've gone ahead and tested a few for you. My general guidelines was free, or cheap, and apps that don't require accessories.
I've cycled and uninstalled way too many. Most have great intentions, but they are a mess of bugs, and terrible interfaces. However, from the pile of crap I could find 3 that work well. What I considered in this evaluation was the following,
Purpose
Interface
Ease of Use
Stability
1. IPSC Shot Timer
Shot timers are incredibly handy when it comes to any kind of realistic or pressure based training. The general idea behind a shot timer is to evaluate how fast you can shoot. These can measure how fast you can draw and shoot, the time it takes between shots, and target transitions. Shot timers are invaluable for gauging skills, and of course judging competitions. When gauging skills they give you real and measurable data on your improvements through time taken or alloted and observed accuracy.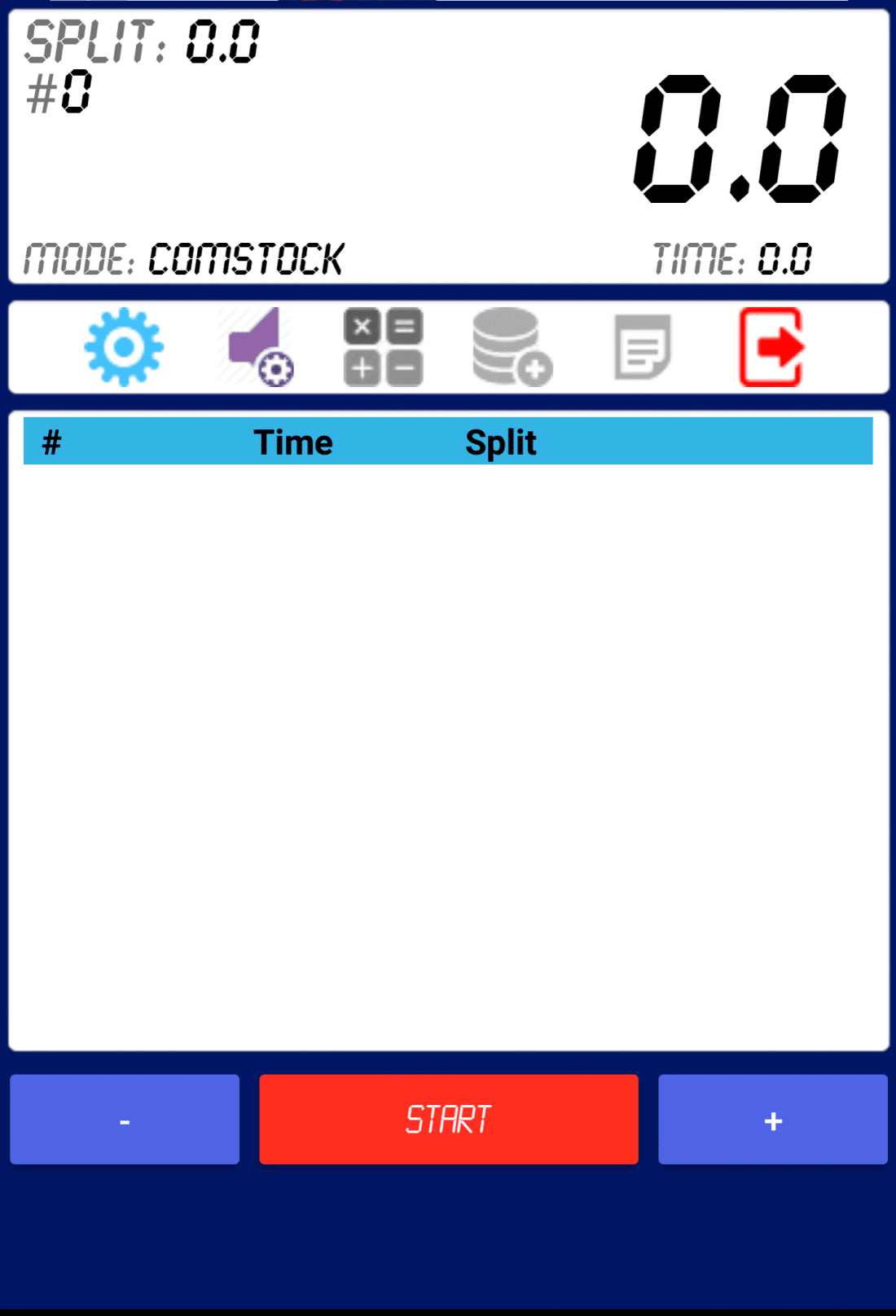 The interface of the system is ugly, really ugly, but it works. The timer is simple, and seems to be built on the idea that the developers will upgrade it as they go. It has buttons for a hit factor calculator, the ability to save results, and a results list, but none of them currently work. What does work is a settings button and a calibrate button.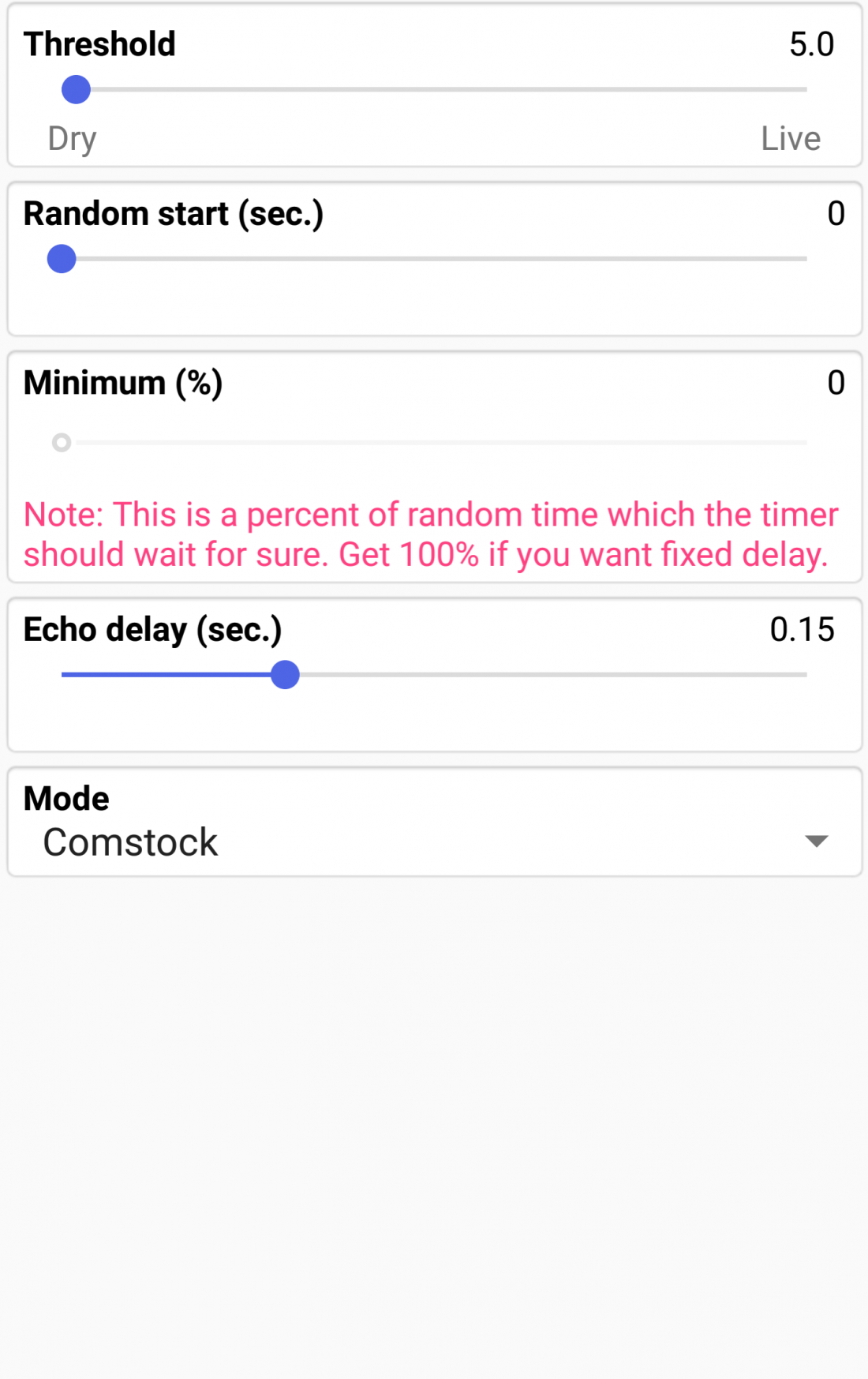 The calibrate button allows you to place the timer away from you, and still ensures it reads your time. You can calibrate it for both live and dry fire. The settings also offer a manually adjustable threshold for sound. You can also set a randomized start alarm. This keeps you thinking and adds just a little pressure to your draw and shoot drills.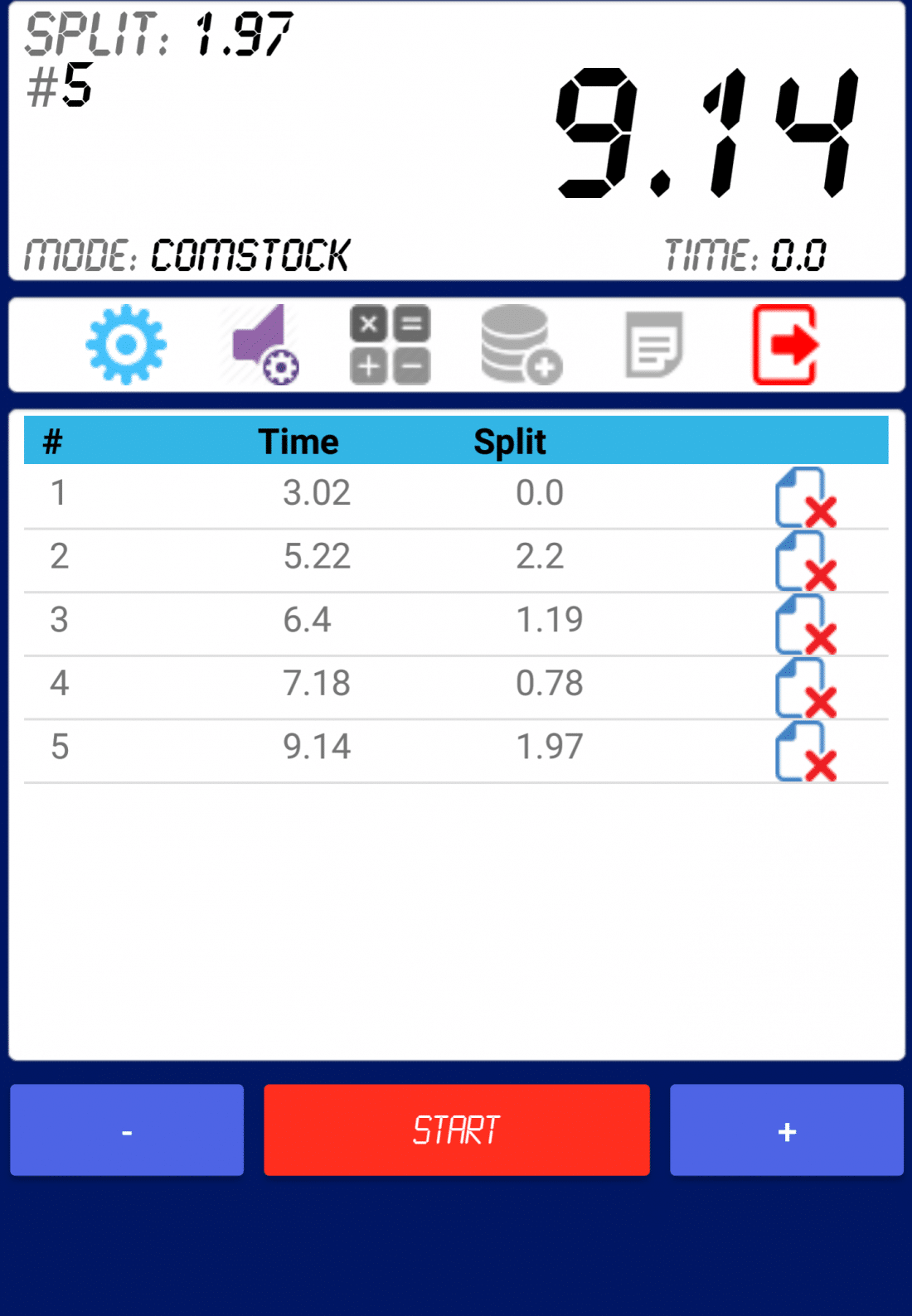 Overall the app is easy to use, and takes about 6 seconds to set up. That's it. It's also stable, and hasn't yet crashed, or caused my phone to restart, etc. The only issue is that it doesn't always detect shots. That being said it's rare it misses, maybe 5% of the time it doesn't pick up a shot. I wouldn't use to judge an actual formal IPSC match, but I would (and do) use it for my dry fire and live fire training.
2. Federal Ballistic Calculator
Recently I've taken an interest in moderate to long range shooting. Admittedly I'm not experienced beyond 500 yards, but hope to change that soon. I still don't exactly know what I'm doing, but I'm learning every day. The Federal Ballistic Calculator seems incredibly promising, and from the research I've done seems to be an accurate and concise in its design.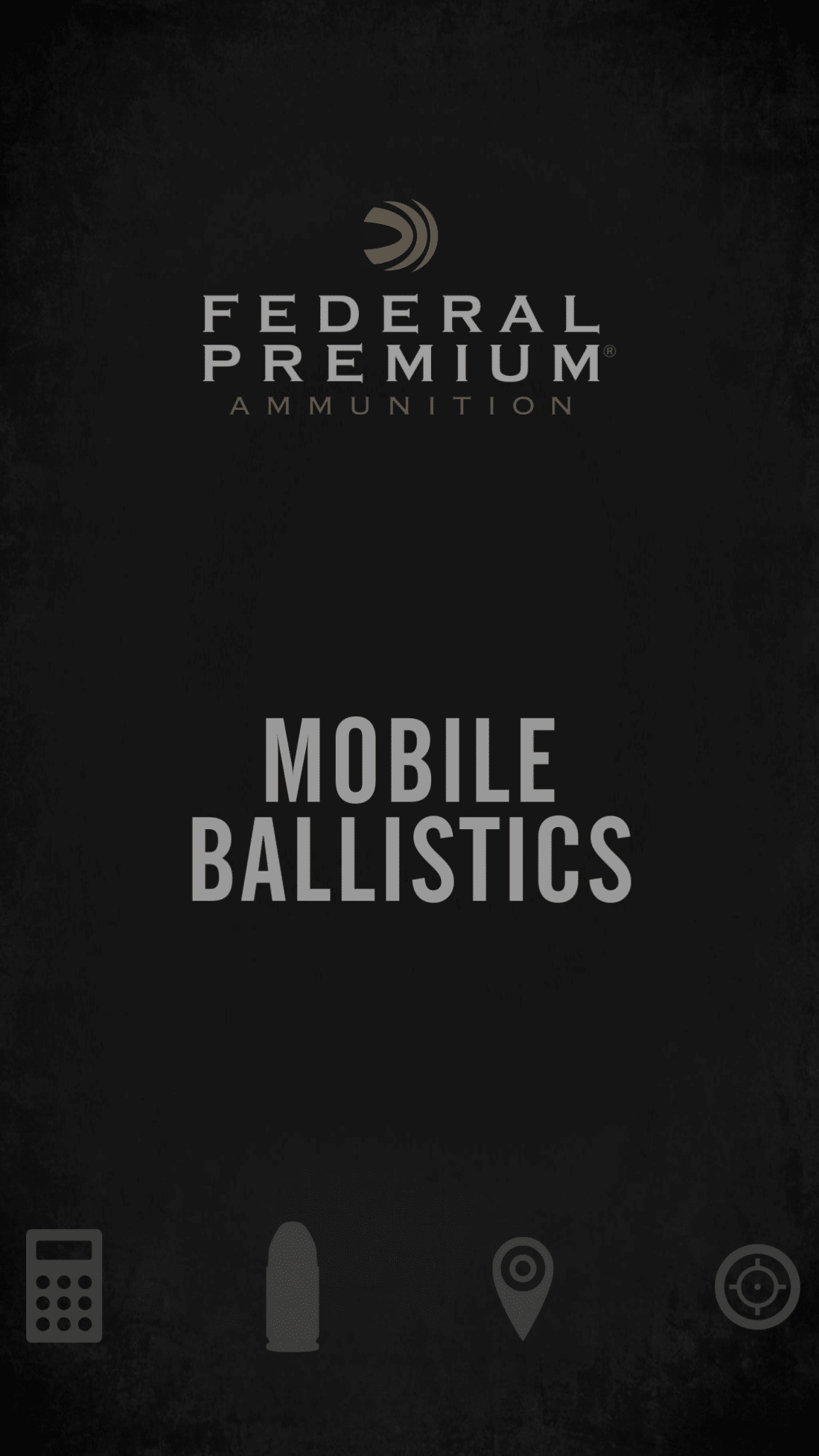 Since this is built by an ammunition manufacturing company they tend to suggest their rounds, but you can customize the load to whatever you are shooting. The interface is super clean and the app runs nice and smooth without a single crash or noticeable bug. I don't doubt dedicated ballistic calculating software is better, but for a free app this is an excellent reference.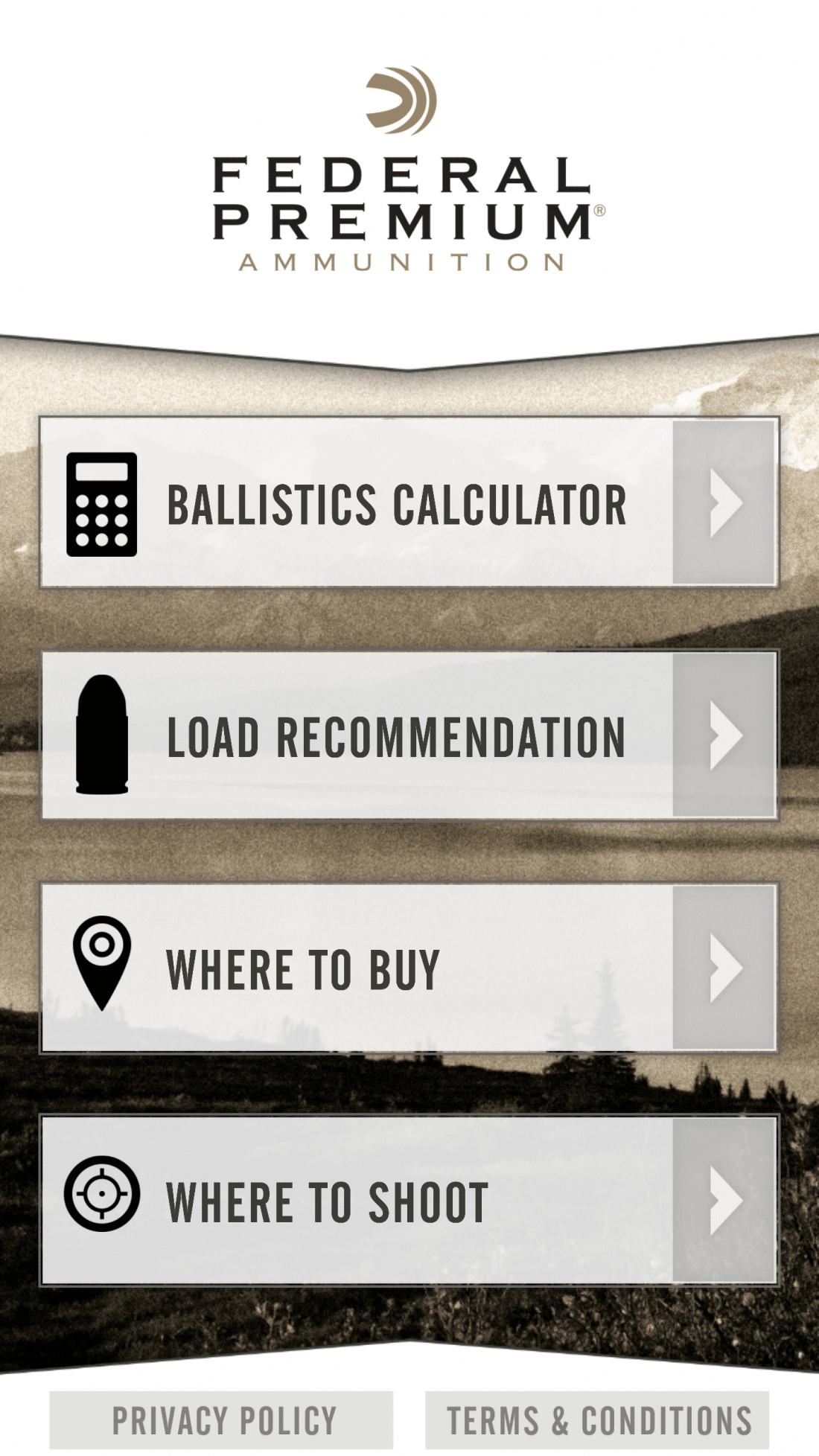 It's easy to input all the data necessary to get proper ballistic calculations. This includes drop, velocity, ballistic coefficient, and more. It also has a few added features, including a load suggestor based on your activity, game of choice, etc. There is also a where to shoot portion that gives you the location of ranges in your area or state.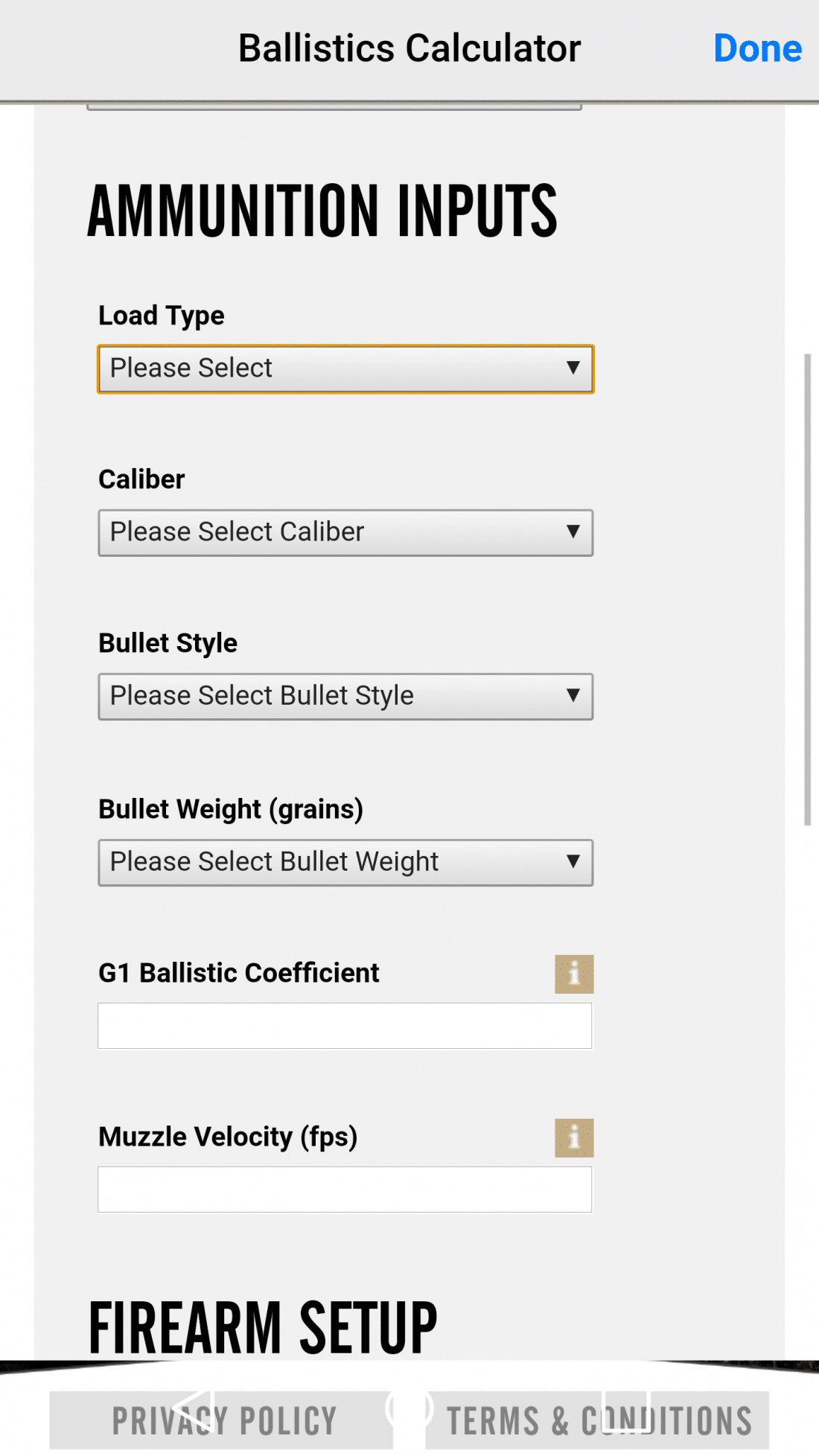 Overall this is a stable, well made, and easy to use app. It's perfect for beginners who may not want to pay an exceptional amount of money for a proper ballistic calculator, or computer software.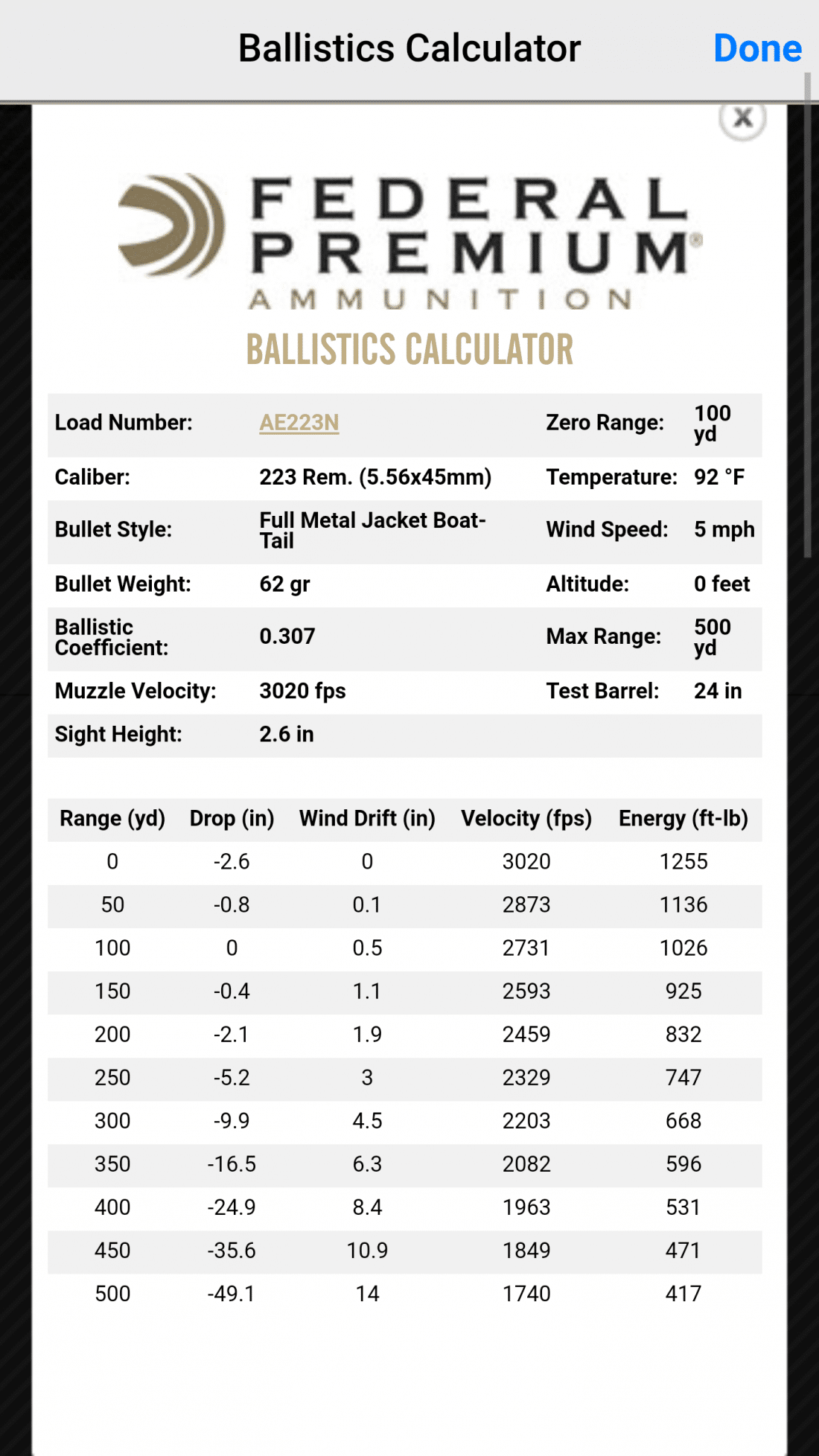 3. Dry Practice Drill
Dry fire practice is one thing not many of us do enough of. It can be boring to just aim at a target, squeeze the trigger and here a click. It's still the most affordable means of improving your fundamentals. However, spicing it up is always nice. The Dry Fire Drill apps aims to make your dry fire more challenging, more entertaining, and an overall better training experience.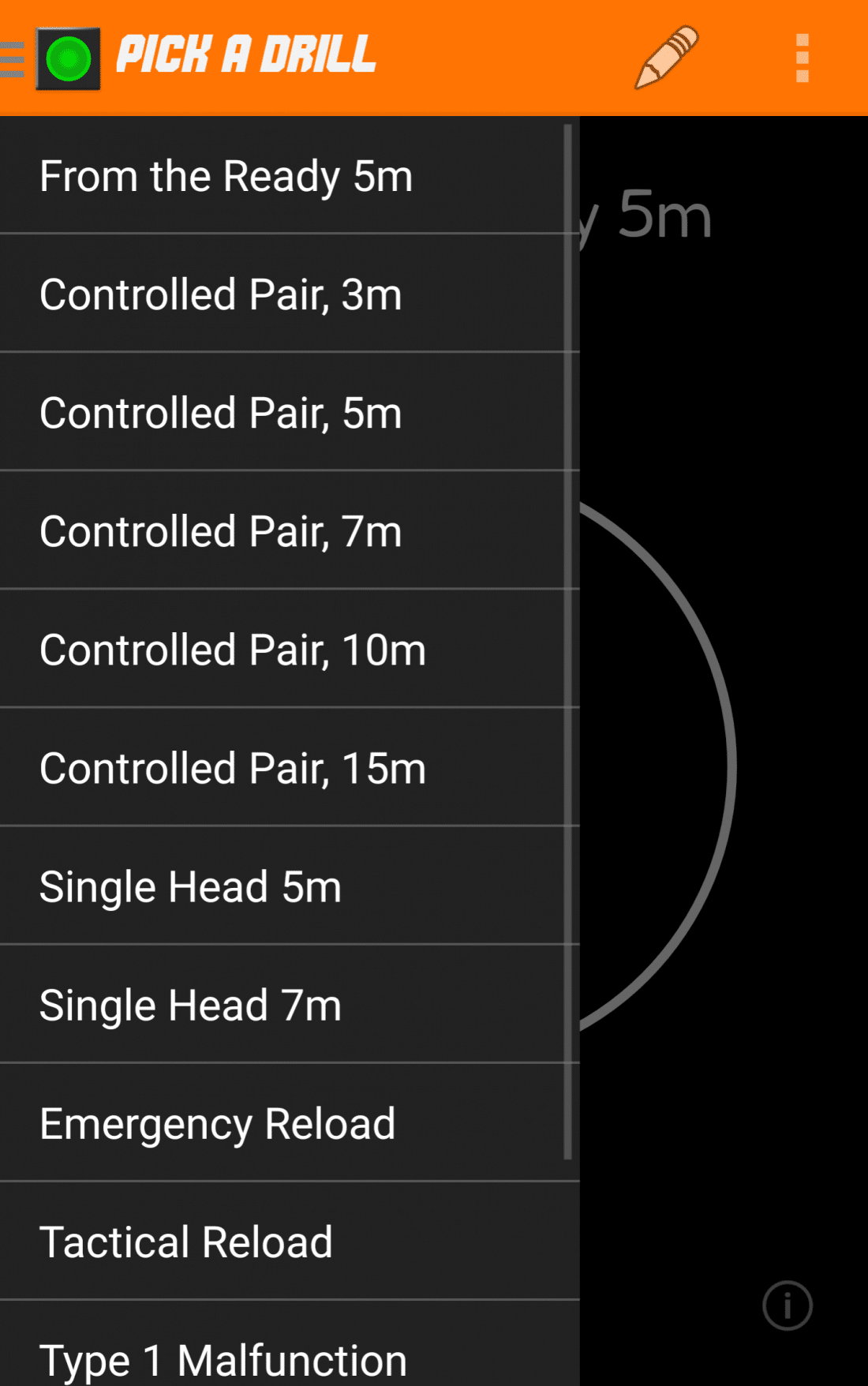 This app creates a semblance of stress by giving you tactical drills under a strict timer. You choose the drill, hit go, and you'll have a short period of time to get into position before the timer starts. This short period of time is quite handy for making sure the phone is set down, and you're ready to rock. Shoot the drill before the timer ends and you win. The drill includes draw and fire, fire from the ready, controlled pairs at multiple ranges, headshots at multiple ranges, reloads, malfunctions and more. The timer allows you to really gauge and measure improvements as your skills increase.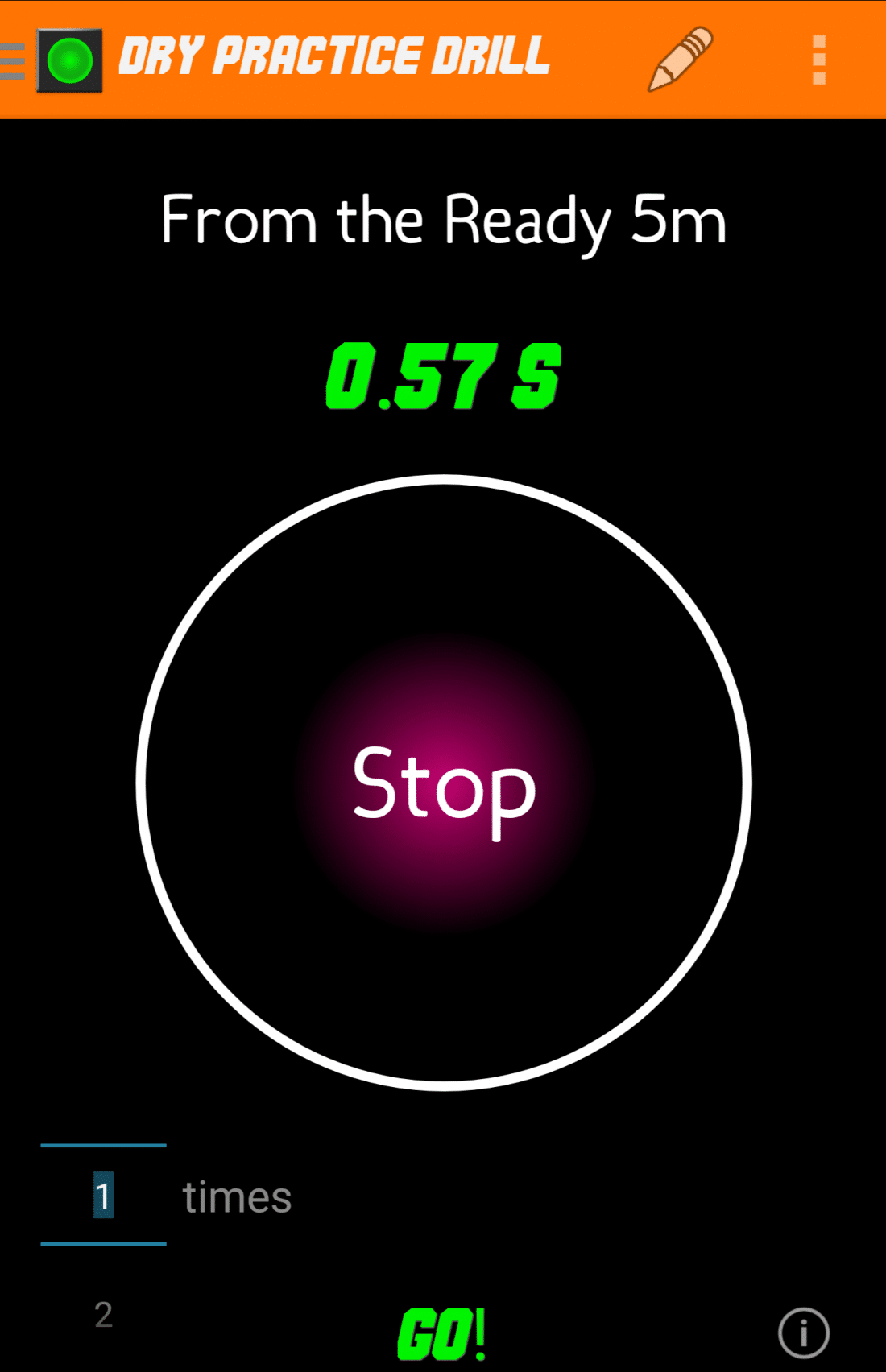 The app is very clean, and very easy to use. The controls and settings are simple and the app has yet to crash or fail in anyway while in use. It's great for new shooters as well as old. If you purchase the premium variant you can even add your own drills. The premium variant costs a mere 3 bucks. The included drills are somewhat easy, but the ability to make your own gives this app new life. If you've ever seen the film Collateral you are likely familiar with Tom Cruise engaging two thieves with 5 rounds in less than 3 seconds. Well, here is the Collateral drill…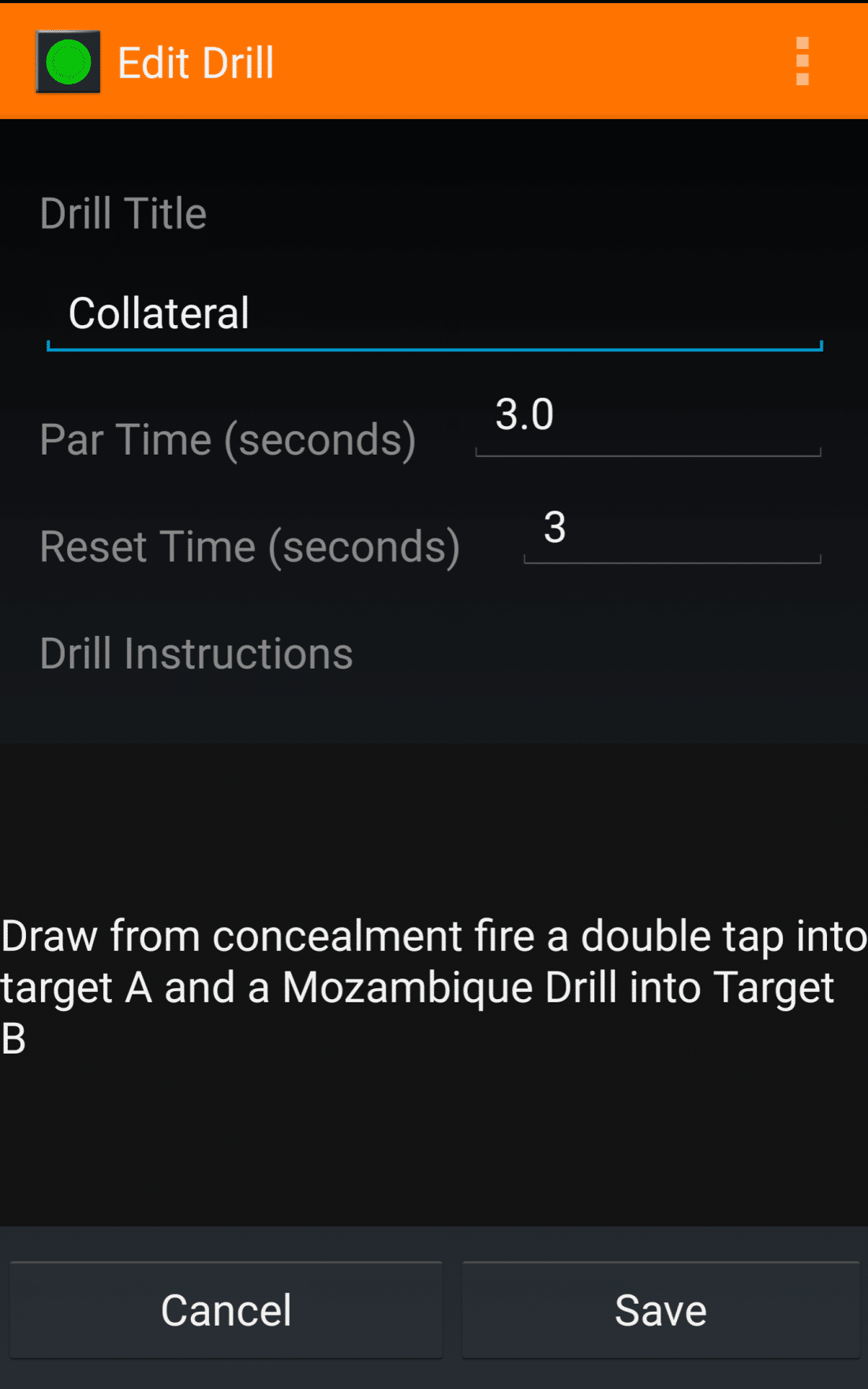 The Premium variant is the better choice, and it's only $2.99.
Simple, clean, and handy.
There are other apps on the app store, and some are more in depth and offer greater features, but fail at being easy to use and stable. The frustration of some of these apps made me uninstall them and turned me off immediately. As a patient person, I'd imagine they'd do anyone this way. The 3 suggested proved to be useful, stable, and easy to use. If you want to use your phone to train just a bit differently I give my recommendation to any of the three apps above.