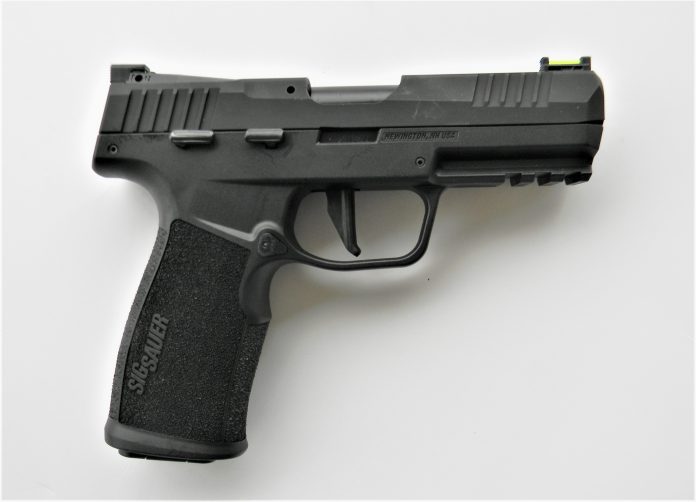 The story of reliable .22 caliber autoloading pistols is a long and storied one. The Colt Woodsman was available over one hundred years ago and came to be known as the pistol that didn't jam. Ruger's Standard Model seldom jams and the Browning Buckmark is also reliable. .22s are not front line pistols for personal defense but tools for training, introduction to firearms, and small game hunting. It seems more difficult to manufacture a pistol that is designed to mimic the handling and size of a centerfire pistol. Some .22 conversions work fine some don't. But we like polymer framed pistols and a lightweight handy polymer frame .22 from SIG is exciting. The pistol is a single action design with a hidden hammer and manual safety. The P322 is a great all around light handgun I have enjoyed firing.
Proper lubrication does a long way in ensuring reliability. So does cleaning often. A .22 is just dirty! The powder is designed for use in rifles and doesn't burn as cleanly in a handgun. Use high velocity loads. Some are standouts in reliability. The CCI Mini Mag and Remington Thunderbolt are among these. As for the design it is difficult to convince a rimmed cartridge to feed in a self loading action. Factor in a heel based lead bullet that is a friction fit rather than crimped in place and you have a real engineering problem. For this reason I was surprised at the level of reliability exhibited by the pistol. There were no failures to feed, chamber, fire or eject and no nagging problems such as a failure to lock the slide on the last shot. Use the supplied loading tool to properly load the magazines and you are in like Flint. In other words the P322 beats the SIG Mosquito all to hell and back for reliability.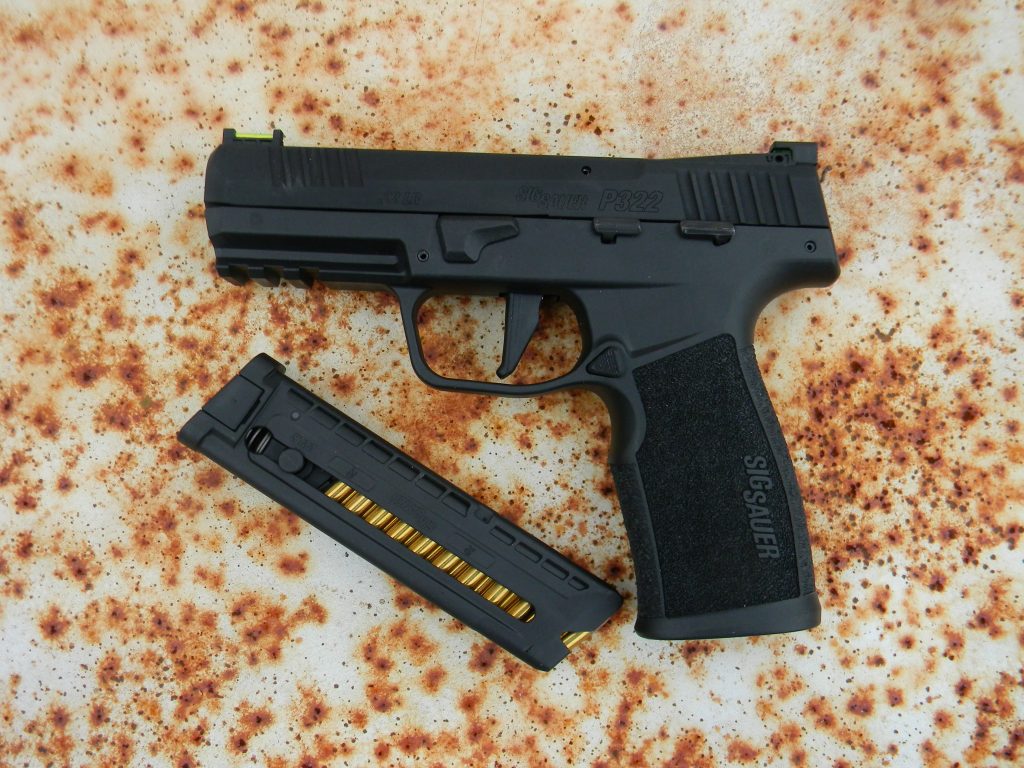 The pistol isn't similar at all to the P365 9mm save in general appearance. The P322 makes an excellent understudy pistol for the P365 or P320. The P322 is a handy size at seven inches long five and one half inch high, and weighs 17 ounces. As a field gun it is much lighter and handier than a Ruger Standard Model or Ruger Buckmark. Perhaps it isn't as accurate but it is an accurate handgun for its size and weight class. For shooting at 7 to 10 yards and popping snakes or rodents the P322 is as accurate at any .22 pistol. At longer range it gives up a margin to accuracy to larger steel frame handguns. No surprises there. I usually use a heavier long barrel .22 for small game. Just the same taking out a bunny at a few steps or a squirrel in a tree the SIG P322 will serve. At 25 yards it is pretty darned exact for a pistol this size. It shoots better than a Walther PPK or similar size Bersa and about as well as the GSG 1911. It is quite a nice handgun.
This is a nice size .22 rimfire for recreational use, training young shooters, and even field use. A key to reliability- use the supplied magazine loader to load the magazine. Carefully stack each in place, do not simply drop the cartridges into the magazine as you hold the follower down. The magazine isn't difficult to load with the hand to about 17 rounds, but the magazine loader should be used to load to the full 20 rounds. The pistol also features a light rail for mounting lights and lasers a great option for practice. Field strip is easy. Clear the chamber and magazine. Rotate the take down lever and pull the slide to the rear and up and then over the fixed barrel. I recommend cleaning the pistol every three hundred cartridges or so to improve reliability. The flat trigger is a nice touch. A curved trigger is also supplied and easily changed. I prefer the flat trigger but there is an option. The manual safety is sharp in operation. Perhaps the best feature is a set of fiber optic sights. These green three dot sights provide a good sight picture.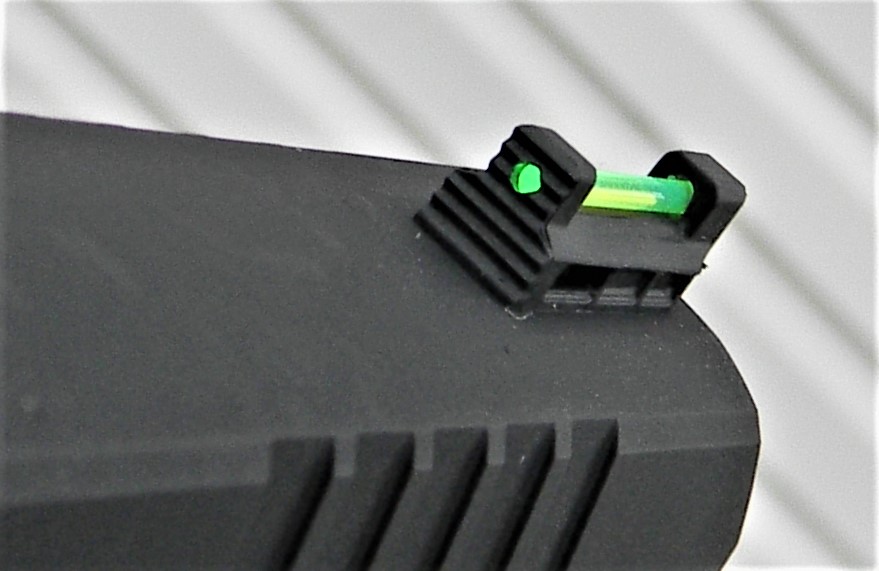 The .22 doesn't kick much. Just the same the recoil spring is well designed and makes for reliable function. The grip fits my hands well and the firing experience was excellent. The pistol handles quickly and simply aces firing drills. It isn't difficult to roll pine combs and destroy range debris- dirt clods and large sticks- easily. I benchrest fired the pistol using the MTM Caseguard K Zone shooting rest. 25 yards seems long but the pistol performed well for its size and weight class. Using the CCI Mini Mag and Remington Thunderbolt I fired several five shot groups. Most were well within three inches, some as small as two and a quarter inch.
The SIG P322 is a fine all around rimfire pistol. While there were no failures to feed, chamber, fire or eject and the pistol is easy to use well I would never recommend this handgun for personal defense. There are too many variables in the ammunition and the cartridge doesn't have the size or energy for defense. Use the handgun as intended and it will serve well.