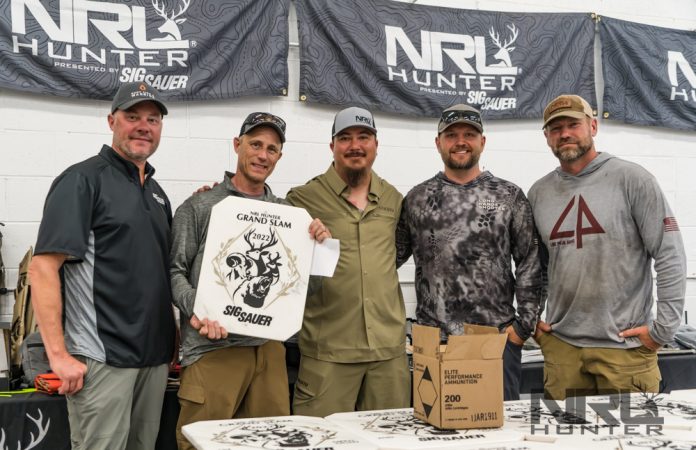 The NRL Hunter Grand Slam presented by Sig Sauer was held in Hammett, Idaho on August 19-22. Multiple vendors set up tents during sight in day. Some of the vendors who attended were Sig Sauer, Nightforce, Proof Barrels, Defiance, and Leupold. Independence Training also held a "Stop the Bleed Course" and provided certification to those who attended and passed the course.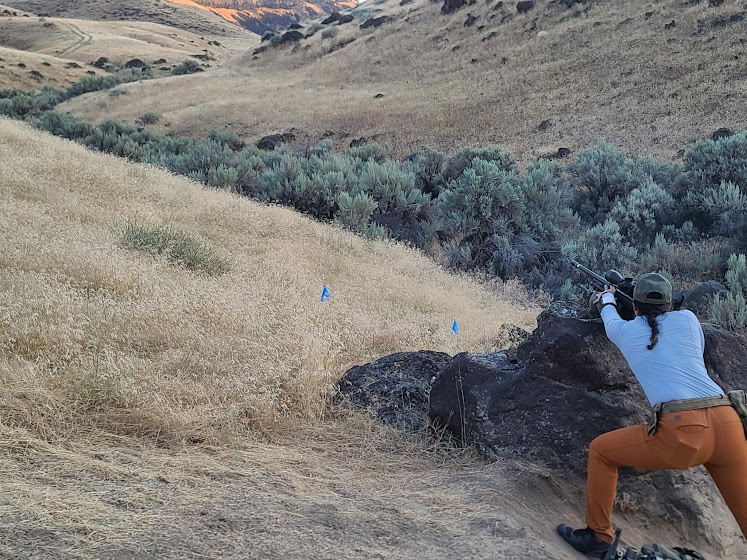 Three of the vendors, Sig Sauer, Nightforce, and Independence training set up side stages during the match. This was a cool concept due to while it didn't count for score vendors got to show off their products and if you participated you would be entered into a raffle.
Sig Sauer showed up with three of their newest products and gave a magazine of ammo to shoot at two steel targets. Below are some key features and some takeaways after putting a few rounds through them.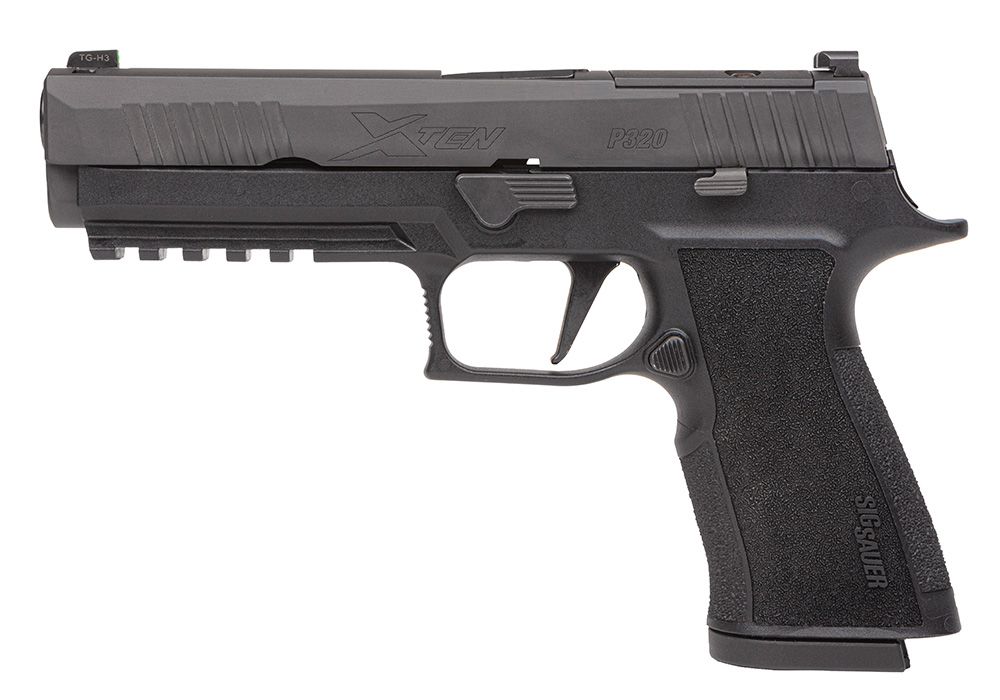 "The latest addition to the SIG P320 family brings all of the features of the XSeries into a carry style handgun in 10mm for shooters and hunters looking for performance to the power of 10."
Features:
Optic Ready Slide compatible with Romeo2 and Trijicon RMR (requires sealing plate)
5" Bull Barrel
All-new XSeries 10mm/45 Auto Grip Module
Flat XSeries trigger with 90-degree break
Front and Rear Serrations
XRAY 3 Day/Night Sights
(2) 15rd Steel Magazines
Picatinny Rail
Before we go into my experience shooting 15 rounds during the Sig Sauer Side stage let's go over the X-series grip which is a big proponent to why this gun shoots so well. The redesigned X series polymer grip module is made with a beveled magwell, newly designed undercut of the trigger guard and beavertail, and comes fully stippled. The grip is very small and manageable so while it doesn't feel like a 10mm the angle of the grip allows enough meat to be in your hands but still having the ability to control it.
The XTen without RDS was the first firearm they handed off to shoot. Honestly I have shot the Glock 20 and while it wasn't uncomfortable to shoot, it definitely wasn't a 9mm. Being handed the X-ten I was a little nervous and I voiced that. However, I had no reason to be. It shot like a 9mm. Sig even stated that if they don't tell the consumer it is a 10mm before firing the consumer automatically thinks it's a 9mm. It was ringing steel with easy follow up shots, there was zero hot spots on the hand, and the irons lined up easy. The only drawback was that I wasn't strong enough to hit the slide release and had to slingshot it, however Sig stated that many others had issues with it just due to this particular gun being brand new. The standard P320's also have this problem, they are just super stiff when first starting out.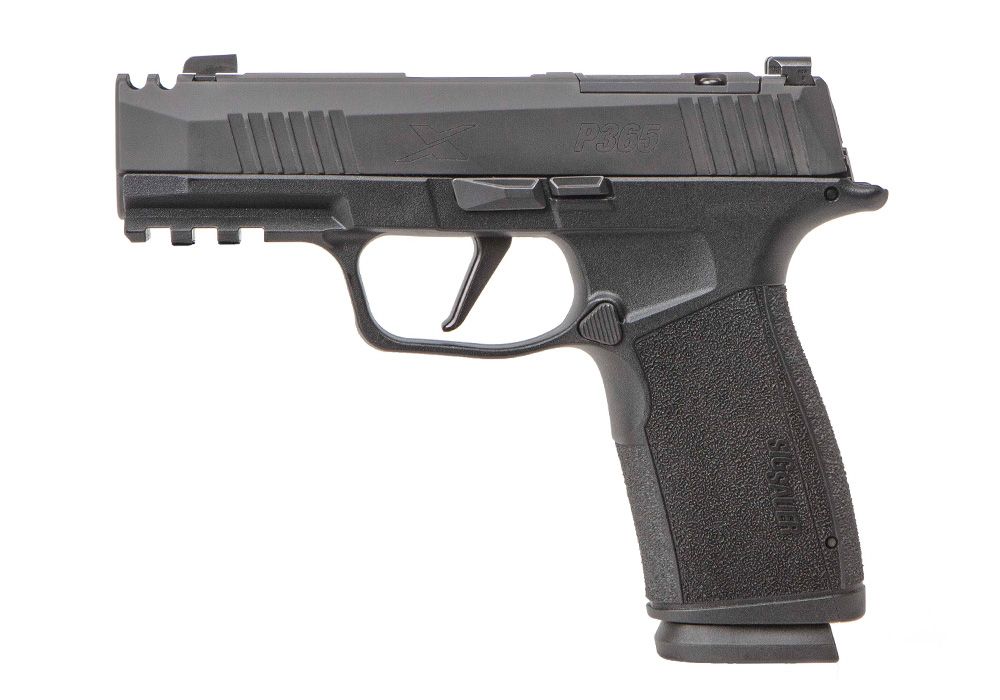 "With an innovative new magazine design the P365-XMACRO packs a full-size 17+1 round capacity into the thin, iconic profile of the P365."
Features:
All-New Macro-Compact Grip Module Featuring Standard 1913 Rail
Integrally Compensated Optic Ready Slide
(2) 17rd Steel Magazines with High Visibility Followers
Interchangeable Small, Medium, and Large Backstrap Included
3.1″ BARREL
XRAY3 Day/Night Sights
Compatible with SIG SAUER ROMEOZero

From a previous article on the Sig P365-XMacro..
Quick takeaways
For those who don't want to look it up, it's pretty much the same size as the G48, a smidge taller and slide a scoshe shorter (very scientific measurements), with +2 rounds (over shield magazines, +7 over factory), with an integral comped slide instead of a 4″ barrel. It's rocking the 3.1″ barrel of the P365/P365X, hence X Macro and not XL Macro. -Keith Finch

The next gun they handed off was the P365-XMacro. Coming from a person who carries a Sig P365 each day with RDS I was very intrigued about this gun. For me the plusses already before shooting it was that it is optic ready and 17+1. After shooting it I came away with two more plusses. The integrally compensated slide made this a very flat shooting gun with no need to worry about another piece, cleaning included. The redesigned magwell and magazine compared to the 365 made it feel a lot more natural in my hand and loading mags quickly was a lot easier. The grip on the 365 is shorter so often your palm can get in the way of reloads. Due to the XMacro having a longer and straighter magwell the reloads were night and day. Even compared to the XL, the Macro is a lot more ergonomically sound when it comes to the grip module.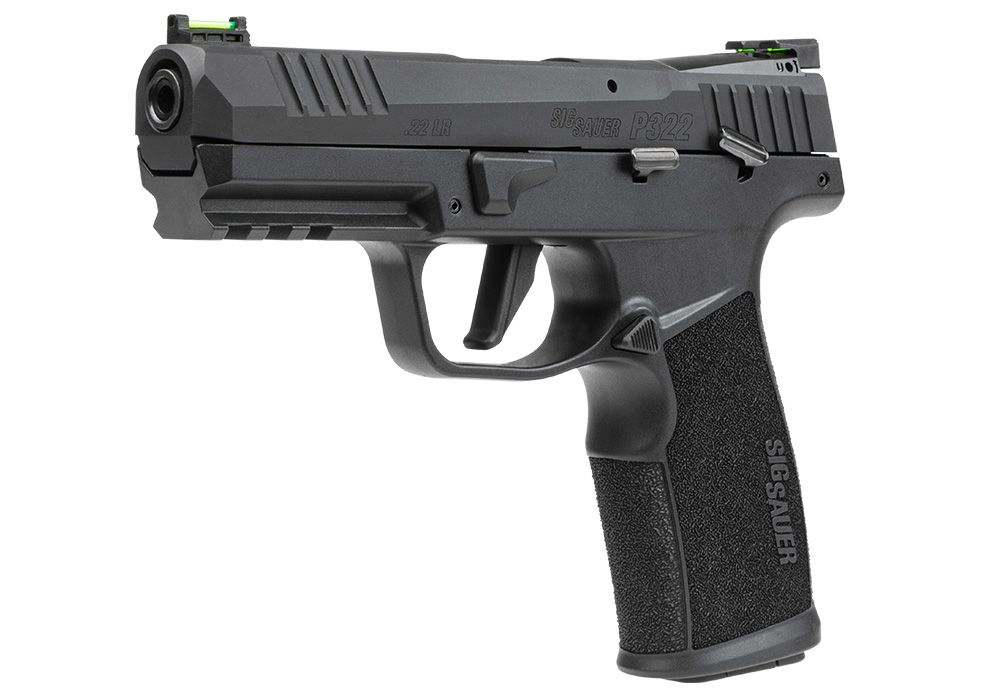 "The highest capacity, most advanced 22 pistol in its class."
20 Round Magazine Capacity
Optic Ready Removable Rear Sight Plate
Suppressor-Ready With Included Threaded Barrel Adapter
Interchangeable Trigger Shoes (flat and curved included)
Fiber Optic Front and Rear Sights
Ambi Controls With Reversible Magazine Catch
Magazine Loader Included
Includes (2) 20rd magazines
While I didn't get to shoot the P322 they did have it on the table with a suppressor installed due to it coming suppressor ready with threaded barrel adapter included.
.22 pistols can be tricky just due to weight. A big thing with the P322 is that it doesn't need two different slides when running it with an optic or not. According to Sig Sauer, the P322 has ran multiple .22 ammo both with RDS and without and had no issues. While I LOVE my Taurus TX22 I did have to go through hell and highwater to find an optic ready slide in stock that was milled out and weighted to run a red dot efficiently.