The P320 AXG Scorpion is bar none my favorite pistol, P226 grip ergonomics with the smooth 320 Legion trigger pack. I run the Scorpion constantly and just when I went out and got a threaded barrel for it… This happens.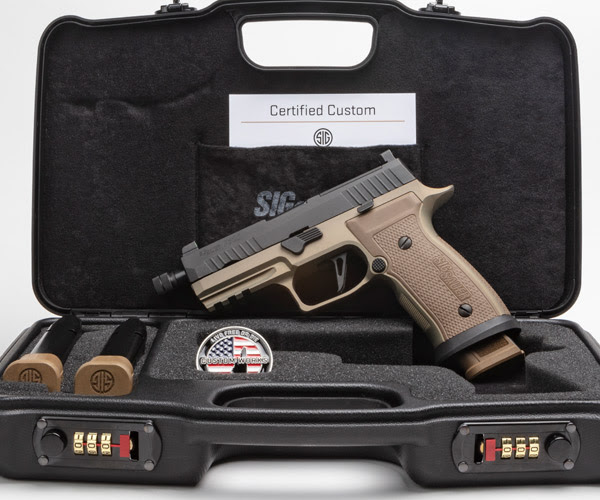 I can comfort myself in that I like the Scorpion finishing style more than the utilitarian two-tone COMBAT… but… I like the two-tone too. SIG… why do you do this to me?* Anyway, it is yet another excellent AXG package and if one hasn't gotten your purchase yet, I admire your restraint. I don't have it.
*I know why, I am being dramatic
From SIG,
The P320AXG-Combat brings the classic FDE and Nitron two-tone appearance popularized by the original P226 Combat. This unique pistol is equipped with an optic-ready Nitron slide, FDE anodized AXG grip module, threaded barrel, and suppressor height XRAY3 night sights, and ships with three 21rd magazines.
Each of these limited edition, P320AXG-Combat pistols includes a Custom Works engraved slide and is delivered in an exclusive Custom Works case with Custom Works challenge coin and certified custom certificate.