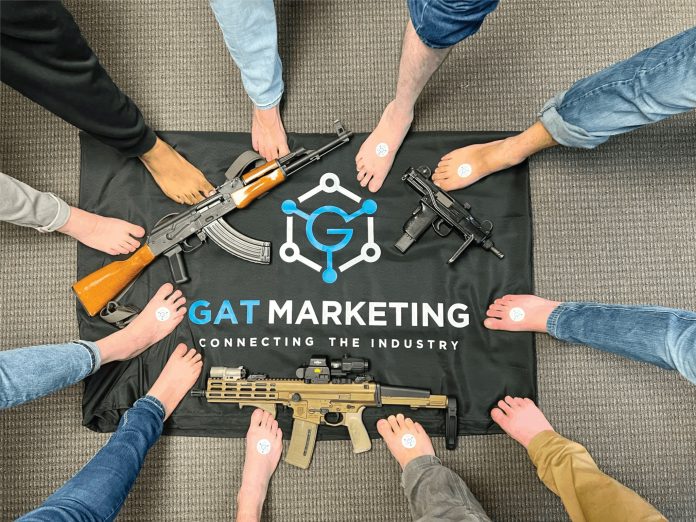 Southfield Michigan, November 16, 2021 — GAT Marketing is a full-service creative, content-creation, traditional, and digital marketing agency that was created for the firearms community by firearms professionals. We are competitive shooters, instructors, and enthusiasts with deep roots in the community, which allows GAT to keep its finger on the pulse of the market. Our team members come from backgrounds in advertising, fine arts, brand and digital management, business development, venture capital, and data analysis. Together, we specialize in digital advertising and marketing strategies for the highest ROI and extreme brand exposure.
Flanders Fields is a 501(c)(3) made up of Army and Marine veterans on a mission to help other veterans in any way possible. As veterans, we understand the true problems and situations our soldiers deal with when coming home. We intend to make sure no veteran is ever denied a bed, addiction treatment placement or support because of inadequate financial resources. Many veterans experience delays of days to months waiting for the Veterans Administration to fully cover needed services, often to their detriment. On August 15, 2021, this mission was extended to Afghans who served the United States military and their families.
Task Force ARGO is a group of private citizens working to evacuate Americans and Afghan partners stranded in Afghanistan. Their mission is to bring home from Afghanistan every US Citizen and Legal Permanent Resident (LPR), the immediate and extended family members of US citizen and LPRs, and Afghan allies and partners who served the United States Armed Services faithfully as Afghan special operations, interpreters, security specialists, and intelligence analysts.
GAT Marketing is proud to be partnering with Task Force ARGO and Flanders Fields to assist in bringing an end to the Afghanistan refugee crisis. Our campaign starts with the story of two sisters. They executed missions alongside US forces on female engagement teams.
They fled Afghanistan with a single pair of shoes, which they took turns wearing on their way out of the country. While America's media outlets may have moved on, Afghanistan's refugee crisis continues to devastate families.
You can help by posting your feet with the #ShowMeYourFeet hashtag and go barefoot for a day, or post the receipt of your donation. GAT Marketing CEO Charles Anderson had this to say about meeting this moment.
"GAT Marketing is honored to donate to such an amazing and noble cause. Our support goes out to those that still remain in Afghanistan to this day. Our participation with Flanders Fields and Task Force ARGO is in the hope of spreading awareness of the many brave people who are still in harm's way. We are proud to join in the work on their swift and safe movement away from the danger in Afghanistan."
GAT Marketing is prepared to match $5,000 in donations mad this month to the #ShowMeYourFeet campaign. We need your help in raising the funds in order to accomplish this important goal. Donations will be highly appreciated as every single cent counts toward the refugees' safe rescue and recovery.
The link to donate is https://lnkd.in/e4iFQmK2 or check out more information here: https://www.linkedin.com/…/urn:li:activity…/
Check out the link in the Flanders Fields' bio to donate as well.
#feetorreceipt#showmeyourfeet#challenge#veteransday#flandersfields#taskforceargo#afghanevac
Contact give@flandersfields.org for further information.