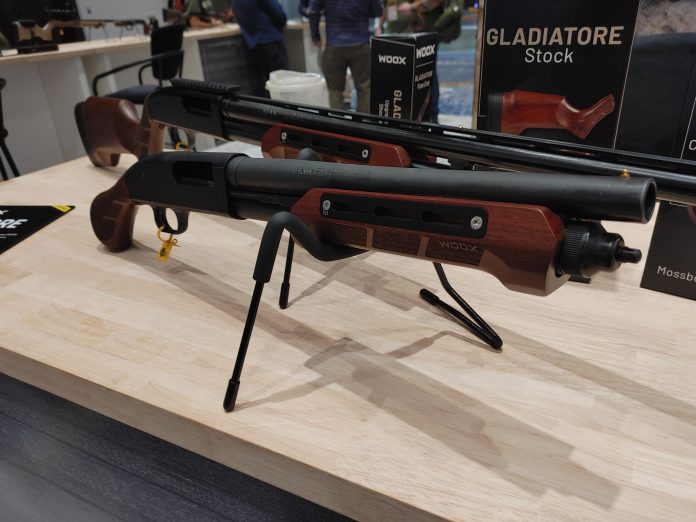 Sometimes it's tough to draw the line between style and overall effectiveness. Well, maybe not for everyone. As a shotgun nerd, I have an integrated appreciation for walnut wood stocks and dark stains. I also appreciate the ability to mount lights. Well, now I don't have to decide anymore, thanks to a company called Woox. Woox makes a number of stocks and designs for numerous firearms and has recently expanded into the shotgun world with its Gladiatore furniture.
The Woox Gladiatore – Style and Substance
At SHOT, Woox took the time to show off all their new, beautiful wood furniture adorned to a Mossberg Shockwave and Mossberg 500. The furniture on these guns drew me in almost instantly, and I knew instantly I wanted some. Specifically, the Mossberg Shockwave edition of the Gladiatore with the club pistol grip and forend. The Gladiatore furniture isn't just fine as hell wooden furniture, but it's practical.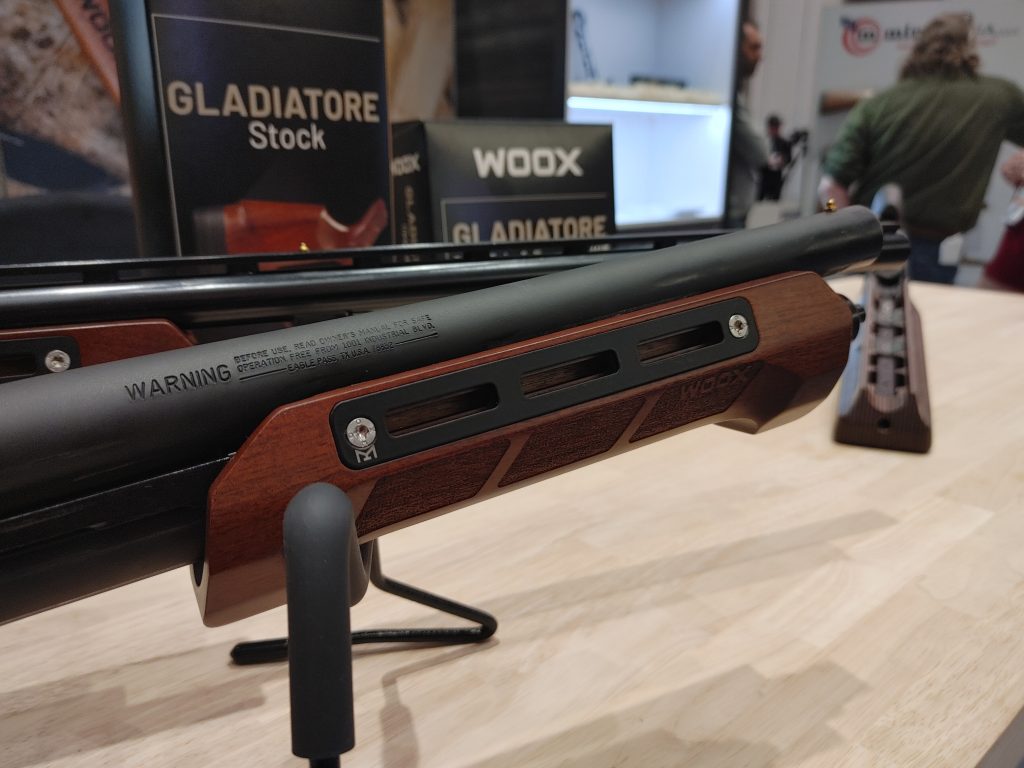 The forend is hit with metal-reinforced M-LOK slots to keep things practical and effective. Toss a light on if you want! Why limit yourself to looking good? The Gladiatore Club grip is a big round thing that looks and feels good in the hand. The checkering helps with a good push/pull on your shotgun or firearm. The stock design is very similar to the Magpul SGA and provides a prominent pistol grip with a traditional stock layout. The design allows for great control and support over the weapon.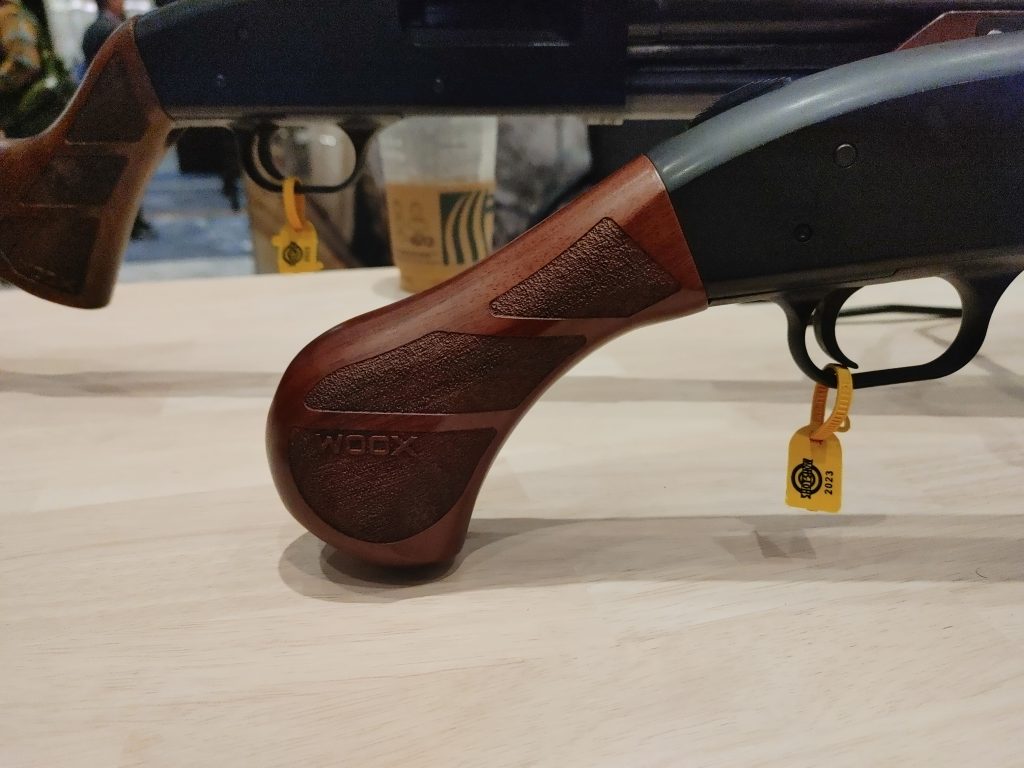 The mix of practicality and classic appeals makes this a must-have for me. It tickles both my need for practicality and the classic design and appearance that makes shotguns so appealing. Woox has already released the Gladiatore parts and pieces as both complete sets and individual parts to equip as you see fit. Also, take a peek at their rifle stocks that also blend classic looks with modern appeal.