Writing from Northern Virginia: 8 FEB 2022
Daniel Defense is known for their in house engineering and craftsmanship. Making most, if not all (dependent on weapon platform) of their parts in house they have full control over the development process. The Delta 5 Pro Bolt gun shows that time and energy was put to good use. With a Bolt Gun that has a proprietary action, hammer forged barrel, strong chassis, and 0.5 MOA guarantee, the Delta 5 Pro has been put through it's paces both in the elements and on the competition range. It has been tested by top tier DoD units and was the official bolt gun of the Precision Rifle Series 2021 season.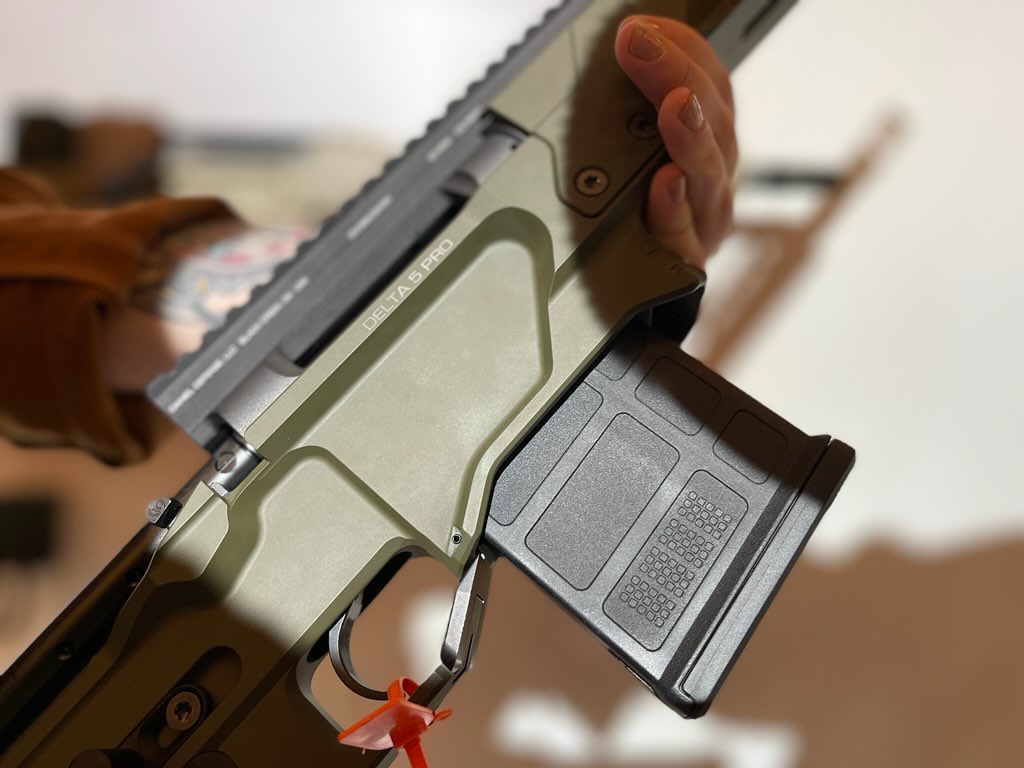 Major Takeaways
Proprietary Designed Action
-Proprietary 3 lug bolt design. This allows a very tight but smooth lock up, (as I felt when I worked the action at shot show) and makes the action and barrel much easier to assemble and disassemble. When asked about environmentals and headspace during rain, dirt, other factors, no issues were seen when tested by top tier elements.
-Bolt handle screws off and is threaded to accept most aftermarket levers.
-60 degree throw and floating bolt head, what does bolt head mean? A floating bolt head in simplistic terms basically means that the bolt head is a seperate piece instead of machined into the body of the bolt. This allows Daniel Defense to one, machine it seperately ensuring very tight tolerances, and two, allows the bolt head to "float" and line up with the cartridge and chamber each time, bringing down the amount of failure to feeds.
-20 MOA scope base on action which allows you to get more use out of the scope as you go out to distance.
Pro Tip: The torque on the action screws is 65 inch pounds and ensure that you tighten the screw closest to the muzzle first.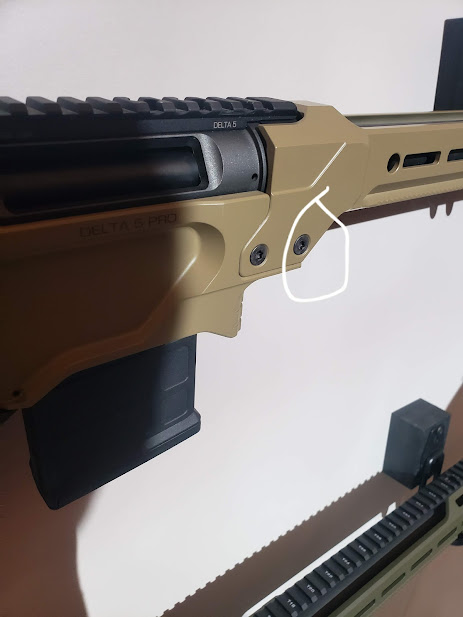 Ordering a New Barrel/Installation
Daniel Defense makes barrel changes VERY easy. Due to hammer forging this barrel should last longer than others however when it does come time to throw another barrel one Daniel Defense will ship the barrel, rod, and wrench. This ensures that customers can do it all themselves. Remember, the barrel nut is their proprietary 3 lug system as well, which will work just as you're used to with AR builds.
Chassis
-The option for a full length rail or skeletonized. This gives you the ability to have more "rail space" to mount things such as lasers or night vision or have a skeltonized rail and lose weight and open up space for a wider scope lens. Remember, Daniel Defense makes equipment for both operation driven customers and civilians which will drive the design and engineering.
-Area 419 ARCA rail with serrations. The serrations on the arca rail ensure that your bipod will stay put holding onto those scallops no matter the impact or pressure.
-PMAGS are said to run very well in this chassis which ensures reliability.
-Will accept any AR Style pistol grip.
-Adjustments. Comb/cheek adjust for both height and yaw. This is great for whether youre a lefty or righty and like the cheek peice to be tilted. The length of pull is also adjustable for both tilt and length. Both adjustments can lock in place.
-Interchangeable thumb rest for right side or left.
Overall Performance
Daniel Defense makes equipment to be used in the elements and run hard. Full disclosure, after talking to DD and hearing that top specialty units have run the Delta 5 Pro over 10k rounds with only one minor extractor issue (which seemed to be an ammo issue more than bolt) it is easy to go into matches or your next hunt with confidence.
Purchase Options