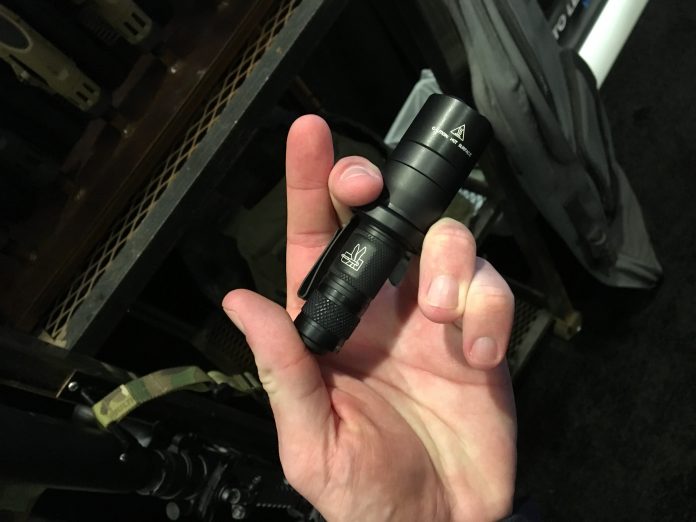 Stopping by Haley Strategic's booth I met up with a couple familiar faces.
After shaking hands and exchanging the pleasantries we headed back to check out the prototypes.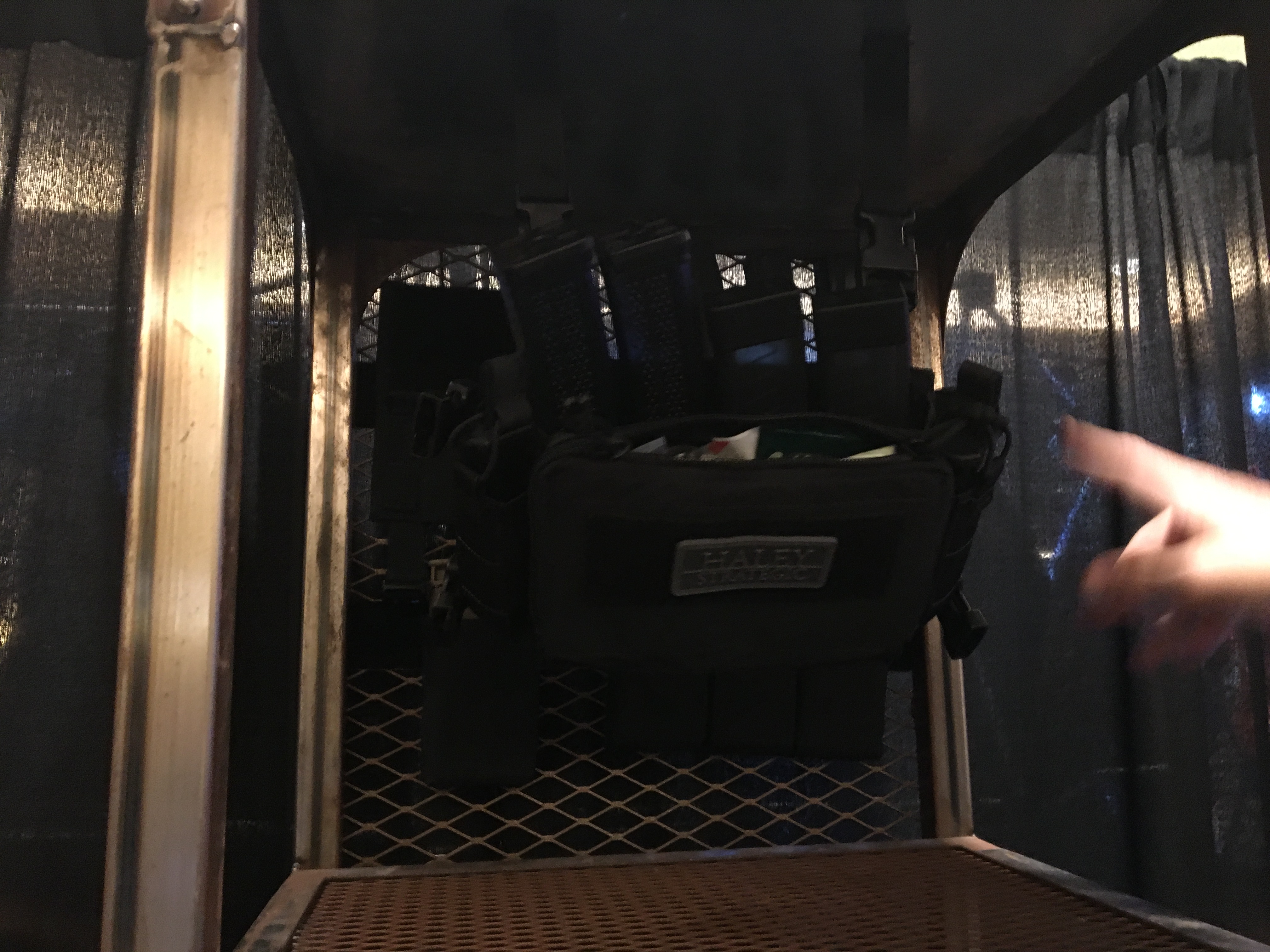 The new modular D3 Micro's are soon to be released. Shipping will start once availability and supply are secured. The Micro's are a streamlined evolution of the D3 chest rigs with a modular bearing interface. You can set the system up to run and retain PCC, 5.56, and 7.62 magazines with scaled inserts.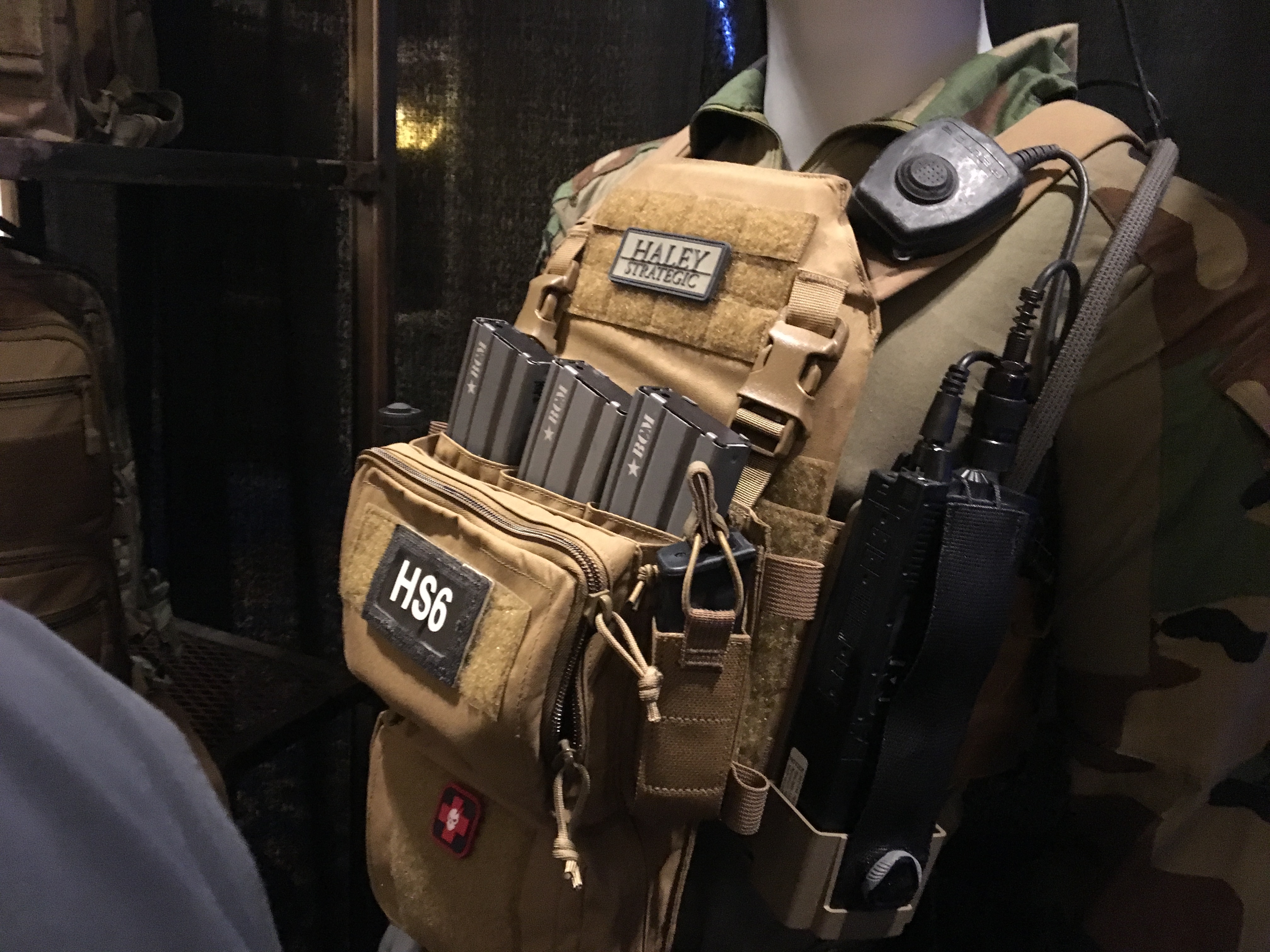 Supporting equipment is attached and removed quickly as needed. The rig will be worn either stand alone or interfaced with a plate carrier as you need it to be.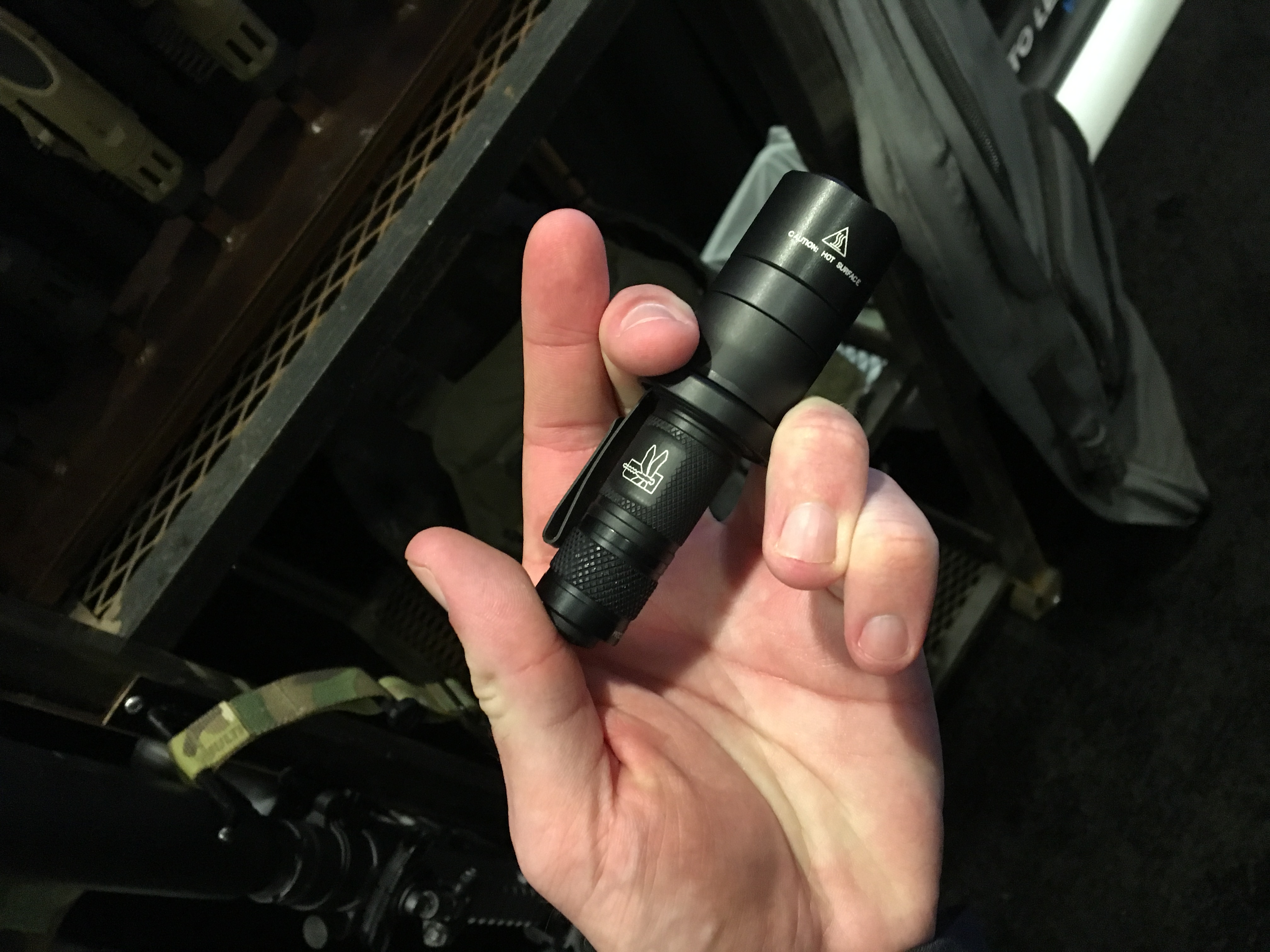 Also with their D5 Pistol course being the most popular of the training curriculum they prototype'd this single cell handheld. The light is designed to take advantage of a two handed pistol technique the HSP guys teach made infinitely easier by this design.
We'll be looking at the details on the rigs closer in the future. Back to the SHOW.