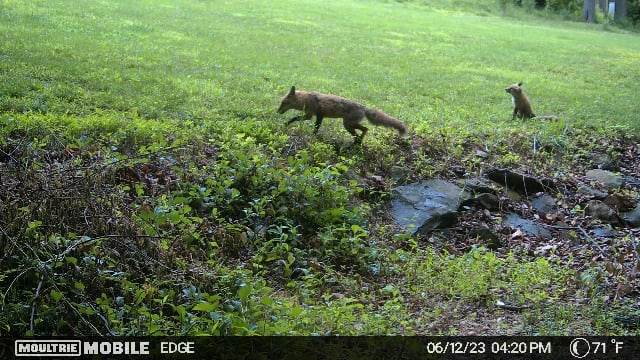 The future is here old hunters..thanks to the Moultrie Mobile Edge Game Camera. A camera that connects to any cell tower in range allowing you to see your captured photos and videos with an application and a subscription (which only needs to be paid for during hunting season) no matter where you are. The Camera includes AI learning technology to enable detecting and triggering the camera for only your interested species of game. It also has an updated antenna that stores away when not in use and months of battery life..trust me I tested it. To share those cute videos of baby foxes playing, or a massive buck that you are about to slay later in the week, just click on the photo inside the app, hit share, and you instantly have options to share to facebook, messages, etc.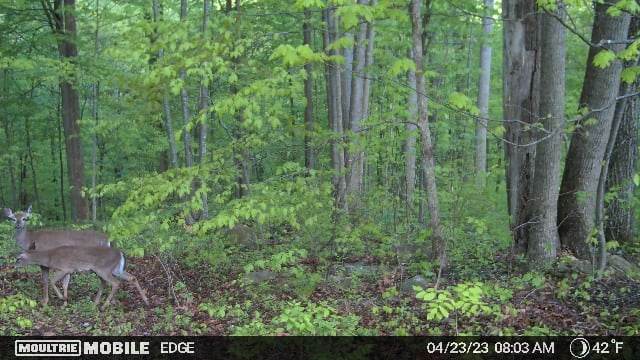 The Problem
Most will know the issue that arises when using game cameras to start seeing what animals you have on your property. You will have to set your game camera out, go home, wait a few days, come back to the camera retrieve the SD card, and go all the way back home to stick it in your computer just see if you have any game out there..or not. It is time consuming and frankly annoying. Especially if your hunting property that is three hours away from your home. So what's the answer? Cell phone tower connected cameras. Which brings up another problem..consumers will often need to choose a carrier specific camera that matches to most cell towers in that area. Making it a total hassle.
The Answer
Moultrie Mobiles Auto Connect Technology. It scans for any available wireless signal once turned on. Once connected, simply connect your phone to that camera within the application and you can now see every photo or video that the Edge camera captures no matter where you or the camera is. No WIFI, no bluetooth, just cell phone towers and an application.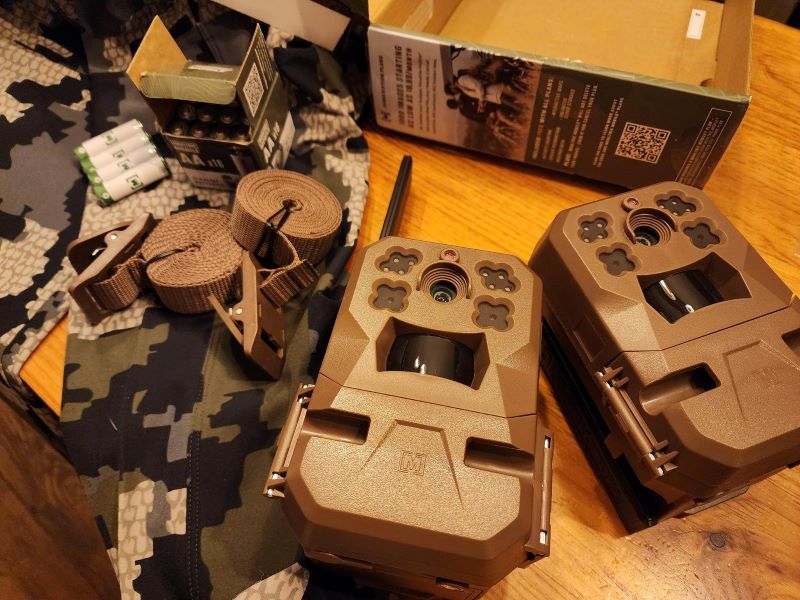 The Product
EDGE Cellular Trail Camera
MSRP
1 Pack $99.99, 2 pack $179.99 (Military and First Responder Discount Available)

Subscription Price (monthly/annual can cancel at any time)
Standard: $9.99 per month, 1,000 images and 10 videos
Unlimited: $16.99 per month, Unlimited Images and 50 videos
Pro Series: $34.99 per month, Unlimited images and 50 videos
Specs
Resolution: 33MP
Video: 720P HD with sound
Trigger Speed: 0.85 seconds
Detection: 80ft detection and infrared flash range
Main Features
The Ease of Use
To connect the EDGE it is as easy as putting the batteries into the camera, turning the camera on, and waiting for all green to show that it is connected to cell phone towers. Then simply go into your Moultrie Mobile app, scan the QR code on the camera, and you are now connected to the camera and free to place it where-ever you please.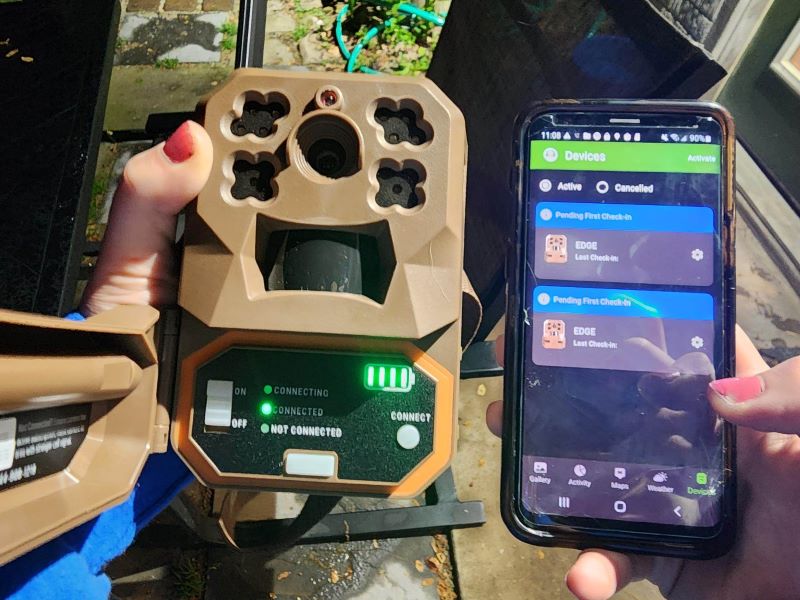 Inside the App
There are a ton of settings inside the app that allows you to change what your camera is doing. Such as how often you want it to upload photos/videos, if you want it to only upload photos, detection delay, sensitivity, and weather settings. These are all easily changed by the setting menus. Changing these settings really allows you to save battery life and not have to scroll through millions of photos or videos if you don't please.
It's very easy to share photos and videos as well due to an in the app sharing feature. Simply click share and it will pop up your facebook, messages, even signal options to share your images in one click. Very user friendly, and honestly very modern.
As far as videos due to different subscription plans, no worries if the camera takes more videos than your subscription allows. Videos are only downloaded and saved if you click download when reviewing all of the images/videos uploaded.
The app also includes a very detailed sattelite imagery map straight from google maps that allows you to set pins where you have placed cameras or other things you may want to note. There is also a section for weather showing you the weather in your current locatoin or other locations that you may want to know..say I don't know..your hunting land..It also shows sunrise and sunset times, moon phase, and cloud cover.
AI/Learning
One of the more high techy things about the new EDGE camera is that it has Artificial Intelligence within it in a few different ways. First, there are these things called smart tags. Smart tags allow you to mark which animal is on the camera, or in other words, the camera learns species. Say a turkey, or a squirrel. You can mark those animals and tell the EDGE that you only want the camera to activate a photo or video when it see's a deer. So those rascally (but cute) squirrels won't waste your camera battery or your time going through photos.
The camera also charts activity. This means that you can log into your application and see during what time of day your game is most active.
The Build
The overall build of the camera is pretty impressive. It has a beefy and durable antenna that will fold down when not in use. The camera is a lightweight but hefty and you won't worry about dropping it or attaching it too tight to the tree in worry of damaging it. It is just a durable design.
The strap is long enough for sizes of tree's big or small and it is easy to cinch tight yet won't slip out of the camera itself, ensuring that you don't drop the camera or lose the strap. They thought of it all.
The Battery Life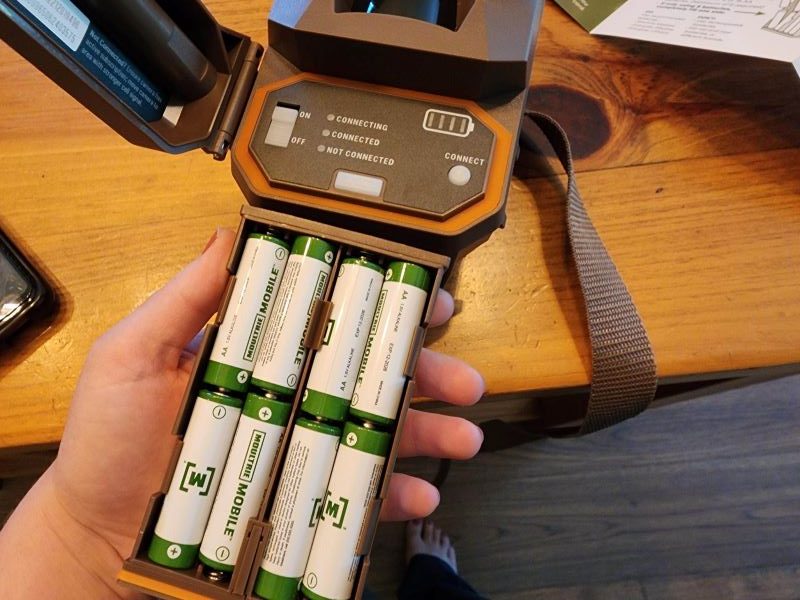 The thing that I am personally most impressed about though? The battery life. I have now owned two of the EDGE Cameras for over three months now. I filled up one with 16 batteries from Moultrie Mobile and the other camera I filled with 8 batteries. The cameras have been consecutively on taking photo and video. The 8 battery is now at 68% battery life and the 16 battery at 85% battery life. Therefore, it just proves that you won't be having spend money replacing batteries.
Accessories
While extra accessories are not needed, some of the accessories that Moultrie Mobile offers could actually be pretty useful. There are items such as a security box enabling you to lock up the camera and ensure it doesn't get ripped off of a tree and stolen. There are solar power accessories for solar power instead of batteries. There is also a cell booster antenna however, I live on a mountain in Virginia with terrible cell service. Connecting took a little longer than expected however it did connect without issue so I would try before immediately buying the booster, no matter how bad of cell tower location you have. There is also some swivel mounts and stands allowing you to mount you camera on the ground other than on a tree with a strap.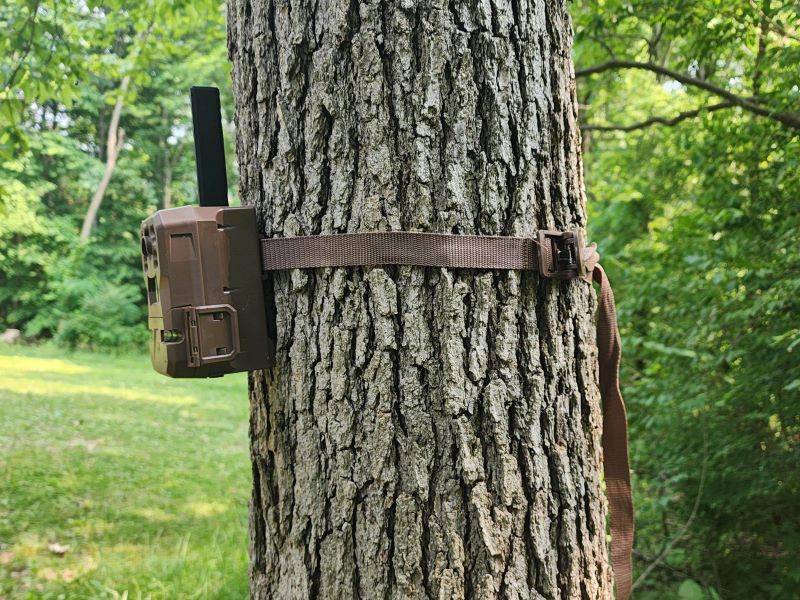 Personal Review
I am personally pretty new to game cameras however I am aware of the issues that hunters can face with certain kinds of cameras. The EDGE has taken all of those issues away after 3 months of using and playing with it. I first set these cameras out to track the deer down the local fire trail and spy on a fox den that had 6 newborns. The quality and usefulness of the EDGE is unmatched. I can change my subscription thus saving me money and pretty much never have to replace batteries. The picture quality is amazing both at day and night and it picks any movement. Playing with the application the in app map and ability to place pins and mark locations is great and the AI part of the camera works. I have been able to mark certain animals and see when they are most active. It's exciting to just be able to wake up in the morning, open my phone, and check on the deer or foxes without having to make the trek to the camera. I am now a forever customer to Moultrie Mobile without shame of it or payment from the company.