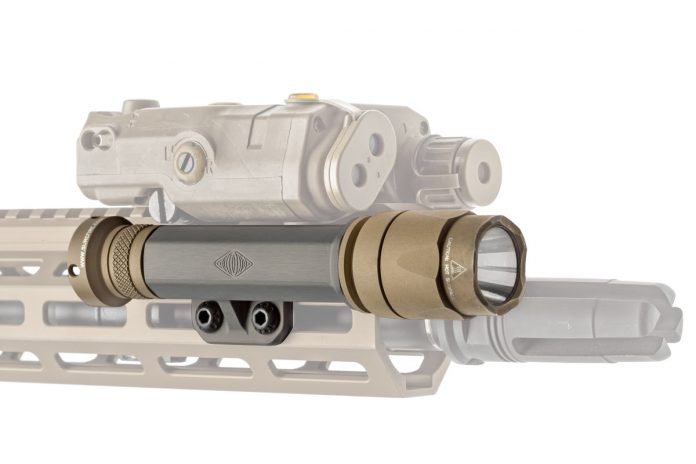 Many of you have been eagerly awaiting this next variant in our TORCH™ product lineup to be released. The wait is over!
Like our previous TORCH products, the TORCH – 6VOLT/2xCR123 is machined from aircraft grade billet aluminum with Milspec Type III Hardcoat Anodized finish.  They are optimized for use with the ATPIAL/PEQ 15, NGAL, and other top-mounted aiming laser devices but also fits nicely with BUIS and pressure pads. Featuring an integral uni-body M-LOK interface it is not only low profile, but provides the most robust M-LOK weapon light mounting solution on the market today.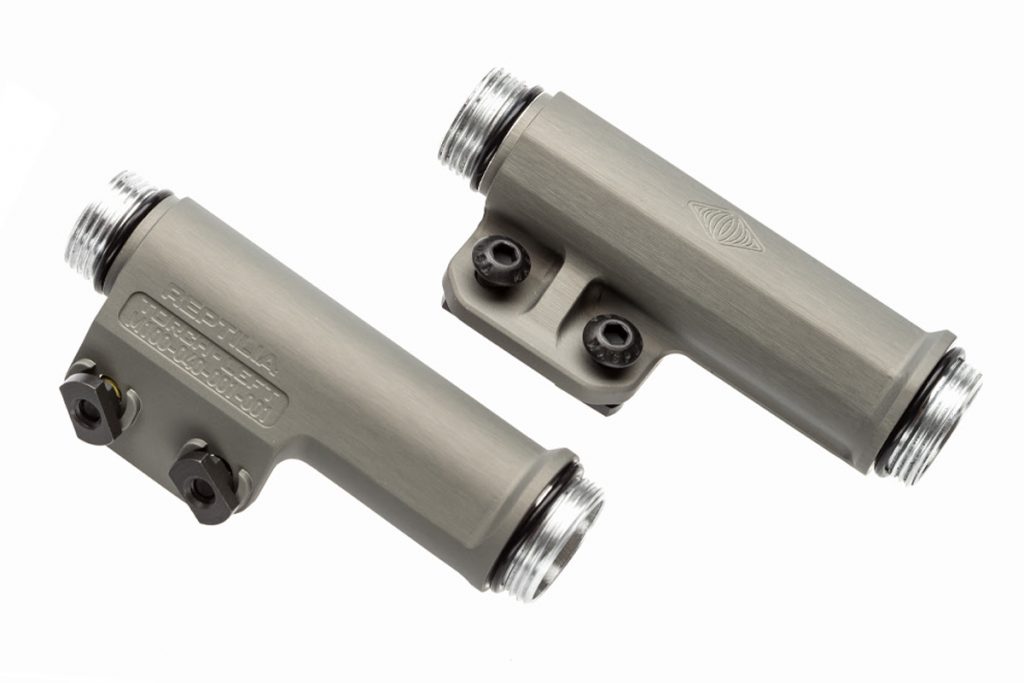 Available immediately in both left and right hand variants, the TORCH – 6VOLT/2xCR123 is compatible with SureFire® SCOUT® M600 bezels and tail caps as well as Malkoff Devices M600 compatible heads. The TORCH – 6VOLT/2xCR123 is available now in MIL-STD Type III, Class 2, hard anodize, Black, as well as a new Clear (pictured above) anodized finish with our "Tobacco" color option coming online later this month.
Why CR123 Compatible?
Simple.
Logistics. Not everyone is going to have the wired infrastructure in place to run 18650 rechargeables consistently or have enough on hand when the expensive (relatively speaking) units fail. In this situation the affordable and disposable CR123 makes a lot of sense. It is a good option to have on hand.
Personally. I have enough 18650's to have charged units and spares for my personal rifles. But I'm also not running them day and night at a high operational tempo where I might run through my 2 or three spare 18650's before getting to a charger. Looking at the whole logistics picture of what you need and selecting the right TORCH for the job.