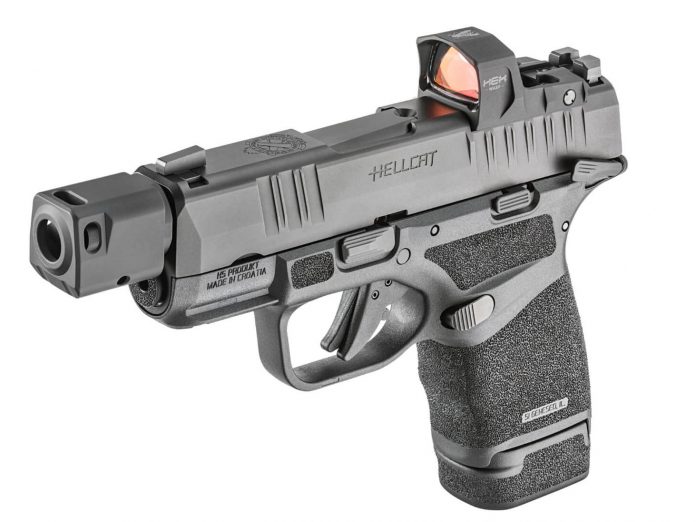 Springfield Armory today announced the arrival of a cousin to the Hellcat OSP micro-compact pistol. The newest family member is the Hellcat RDP, or "Rapid Defense Package". Though intended for defensive CCW purposes, the RDP bears at least some features reminiscent of a "race gun": which is not all necessarily a Bad Thing.
Making its debut alongside the new pistol is Springfield's new line of small red dot sights: the HEX series of optics. The first two HEX red dots are the Dragonfly and the Wasp. It's the latter of those you see atop the RDP.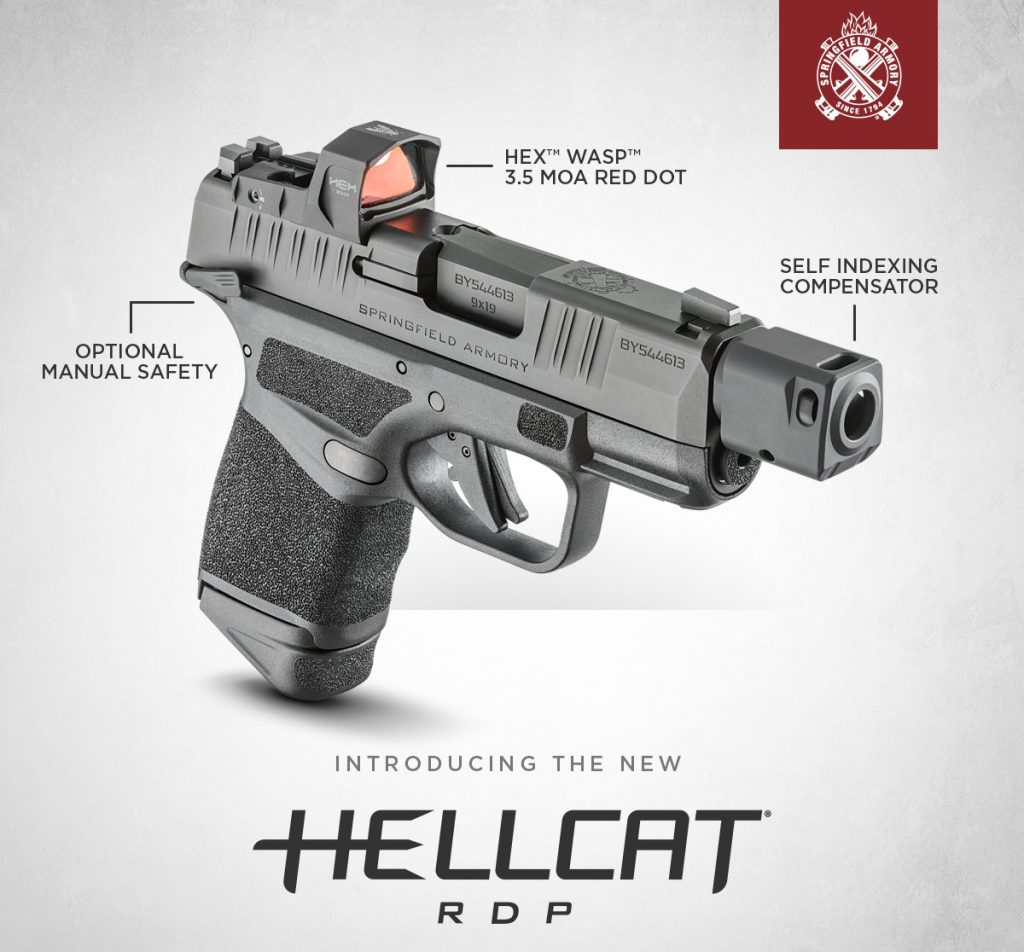 Springfield describes the Hellcat RDP as being ready for "instant target acquisition". It is "…outfitted with the all-new HEX Wasp, a low profile, micro red dot that co-witnesses with the Hellcat's U-Dot sights. The Hellcat RDP also features a threaded barrel fitted with a patent-pending, Self Indexing compensator. Made of strong and lightweight aircraft-grade Hardcoat anodized aluminum the proprietary design reduces muzzle rise and keeps you on target, shot after shot."
What is a Self Indexing comp? It's a compensator designed for correctly oriented ports without shims or even tools.
"The Hellcat RDP features a compact and capable compensator that maximizes rapid fire muzzle control. Machined from 8082 aluminum and anodized matte black, the compensator has a patent-pending Self Indexing design that makes installation or removal easy and does not require shims or additional parts for proper timing." SA
Additional features include an optional low-profile ambidextrous manual safety located at the rear of the frame and the new Gen 2 Hellcat trigger. This new trigger is intended to provide enhanced ergonomics for a wide range of hand sizes.