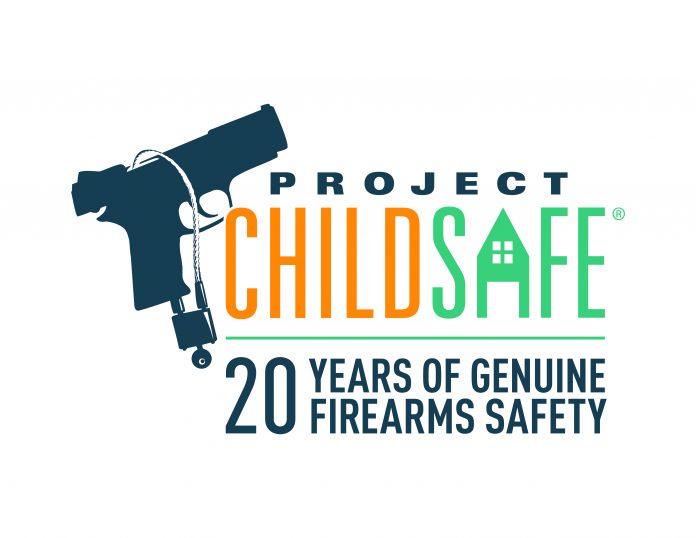 PCS is one of single greatest resources for firearm safety information. Especially when it comes to addressing the serious and vexing questions of kids, teens, and vulnerable adults. Anti-gun advice amounts to shouting at the top of their lungs that "GuNz BAd!" and provide no resource that doesn't amount to "you should get rid of them" in any substantial form. This has unfortunately culminated in the loudest resources being agenda driven instead of solution drive. PCS is solution driven, reducing accidental deaths and suicides through proven methods and active engagement unique to the individual human beings that are involved.
Holidays are times of high stress and situational and seasonal depression, let's be sure we are taking care of each other and keeping each other safe and sound through the holidays.
Project ChildSafe Supporters Newsletter Fall 2020
All of us at the National Shooting Sports Foundation® (NSSF®) and Project ChildSafe® hope you and your loved ones are doing well, staying healthy and staying safe. As the nation's leading firearm safety program, we're committed to education and doing all we can to support our partners in spreading the message of safety in their communities. 
Over the last several months, we've seen a significant rise in gun sales and first-time gun ownership, making it more important than ever for the gun-owning community to be the biggest advocates for practicing – and promoting – responsible firearm ownership and storage. So, we've been hard at work creating new resources for gun owners to use and share. As a program developed by gun owners, for gun owners, Project ChildSafe is grateful for your support, and we look forward to continuing our work with you to help prevent firearm accidents, thefts and misuse, including suicide.
In this issue:
New Mental Health Resources for Parents of Teens
Helping the Veteran Community and Others through Suicide Prevention Education and Awareness
Emphasizing Firearm Safety for the Holidays
Enter Our Safety Sweepstakes
Connecting with Project ChildSafe on Social Media
New Mental Health Resources for Parents of Teens
Today's teens are dealing with higher levels of stress, anxiety, depression and other mental health concerns than any generation before them. That's why NSSF, Project ChildSafe and the American Foundation for Suicide Prevention (AFSP) developed a new resource for parents to help them recognize signs their children may be struggling with mental health issues. The guide offers advice on how to talk to kids about suicide and make homes safer for those who may be at-risk.
We encourage you to share these resources with others in your community who can help spread the word about mental health and suicide prevention, including local parents, school counselors, community resource officers, educators and school district officials, parent teacher organizations and others. The resources can be viewed on Project ChildSafe's website and the materials can be downloaded and saved below:
Helping the Veteran Community and Others Through Suicide Prevention Education and Awareness
Every year during Suicide Prevention Month in September, Project ChildSafe emphasizes the role safe firearm storage plays in preventing suicides. This year, we focused on reaching veterans and their families.
Suicide rates among veterans have increased significantly over the past decade. To help slow this trend, Project ChildSafe developed a Veteran Firearm Safety resource that includes advice on how to discuss safe firearm storage with a veteran who may be at risk of suicide, as well as crisis intervention information. To amplify the resource, we teamed up with veteran, Paralympic powerlifter and 2019 "Warrior of the Year" Omar Avila to spread the message of firearm safety and suicide prevention on social media.
NSSF and AFSP have also previously developed a Suicide Prevention Toolkit to help firearm retailers, shooting ranges and gun owners nationwide understand risk factors and warning signs related to suicide. In addition, we partnered with AFSP, the U.S Department of Veterans Affairs and the U.S. Concealed Carry Association to produce a webinar on Protecting Mental Health and Preventing Suicide During COVID-19.
We can all help save lives by working together to provide education and encourage veterans, their friends and their families to have a brave conversation about suicide.
Emphasizing Firearm Safety for the Holidays
As we enter the holiday season amidst the ongoing COVID-19 pandemic, Project ChildSafe reminds everyone to practice responsible safety measures at home, including safe and responsible firearm handling and storage. The holidays may be different this year, but it's important that families continue to practice home safety, while recognizing that the holiday season can be a challenging time for many. With these challenges in mind, Project ChildSafe is launching its 2020 Holiday Safety campaign to remind gun owners of the importance of firearm safety and safe storage, and provide tools that may help keep themselves and their families safe during this unprecedented holiday season. Be sure to check out our social media channels for a regular cadence of these resources, or visit the library on our website.
As you may know, Project ChildSafe puts extensive effort into promoting practices to help mitigate the risks of firearm accidents, theft and misuse. To encourage our supporters to assist us in spreading the message of firearm safety this holiday season, we are launching our Holiday Safety Sweepstakes. By making a donation to Project ChildSafe, you have the chance to win some great prizes from sweepstakes sponsors like Yeti, Crossbreed Holsters, Brazen, and Benelli.
Connecting with Project ChildSafe on Social Media
One of the easiest ways to learn about firearm safety is to follow us on Facebook, Twitter and Instagram, and share our content to help keep safe storage top of mind for your online community. We regularly share advice and tips about safe firearm storage, and your engagement will help us reach more gun owners across the country.
We Want to Hear from You!
Please send us feedback, ideas and suggestions on what's working in your community, and how we can improve the program. You can email us at pcsstaff@projectchildsafe.org.
We thank you for your continued support, and we look forward to continuing to work together to reduce firearm accidents.

Sincerely,


Bill Brassard, Jr.
Senior Director, Communications
National Shooting Sports Foundation