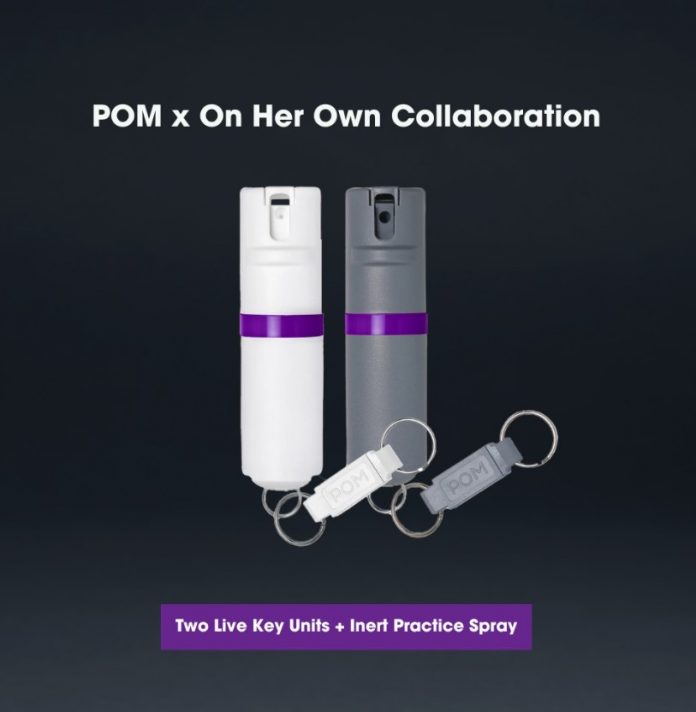 POM Industries Pepper Spray has been the go to when it comes to self protection and concealability within a small pepper spray unit. Now POM has collaborated with On Her Own to give us a pack of Two Live Spray Bottles and an Inert Practice Unit.
On Her Own is created and ran by Annette. It is a large resource to use as a Female that not only wants to protect herself when she is truly On Her Own but wants help and support when it comes to fighting, mindset, and health and fitness.
"Welcome to On Her Own, A place for the woman who has herself together and is just messy around the edges AND the woman who aspires to be that woman".- Annette OHW
So, why Pepper Spray? Let's kill the misconceptions..
POM Safety and Draw
While I'm sure you will do your own research the big thing that will be mentioned here is that POM is really safe when in a concealed place. Many think that when concealing pepper spray in your pocket or purse it may accidentally discharge, especially since the spray hole is exposed. POM is designed for the user to HAVE to lift up on the back of the tube to access and press the spray button to discharge the pepper spray. It also is under spring pressure so it needs to be continuously lifted up as the tube is being used. It will not catch once on your bag and stay exposed. If the back is somehow caught it will immediately snap back into place over the button.
For more efficient draws the cap can be taken off and turned so that the clip can be oriented in a way that the bottle is immediately pointed at your target when drawn. The clip can also be removed and put onto the inert trainer.
Buying Options
When buying POM you can choose from a clip unit which is good for clipping into your pocket or over a flap in your purse. There are also two types of key units, both types unclip when pulled for fast acquisition. One clip unit is a key unit which is permanently affixed to the first key ring. The other key unit is a snap for snapping onto your key ring and unsnapping when you want to switch it to a different ring.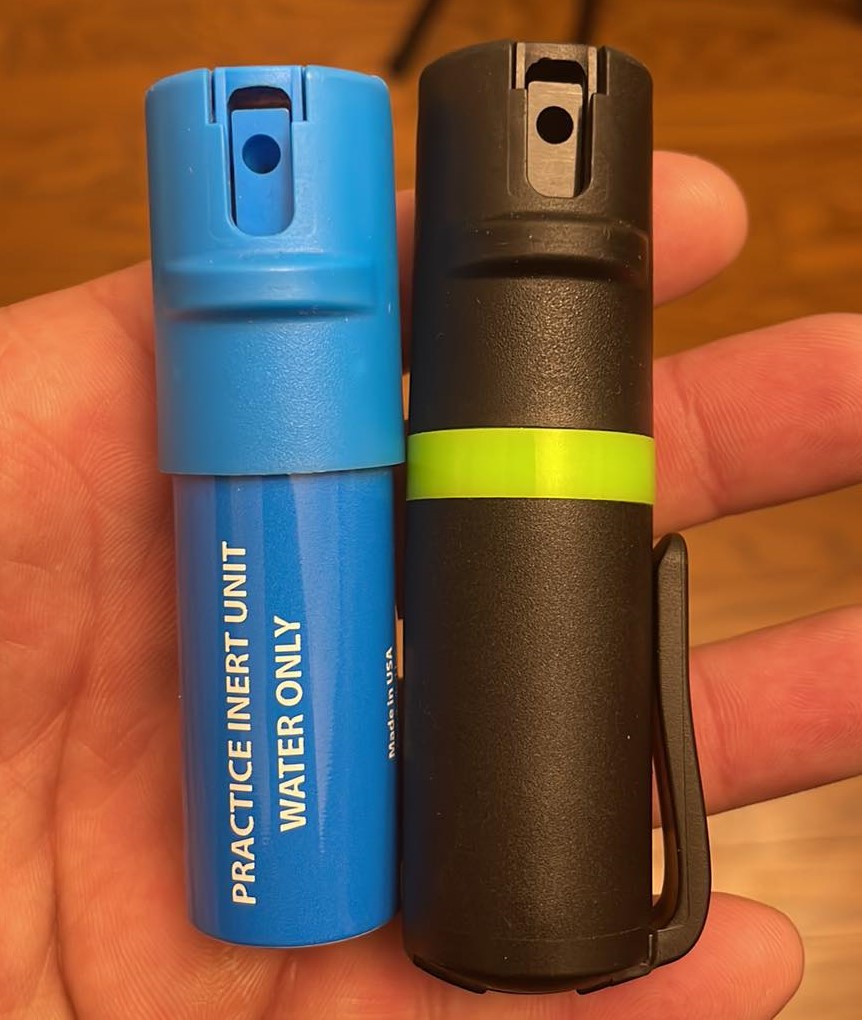 My Own Perspective
I myself have been using POM for about a year now. I own both the clip type and the break away keychain. I keep the clip on my purse and the breakaway in my backpack attached to a zipper. The clip allows me to take it off of my purse and put it in my pocket if needed. The zipper allows me to keep it with me if I decide to forgo the purse and want it more concealed, say if I'm going through security..wink wink.
Which btw, it has never been caught.
Many think that the POM is either a lipstick or hairspray. Nobody looks twice. The tube has attractive/feminine colors that don't stand out.