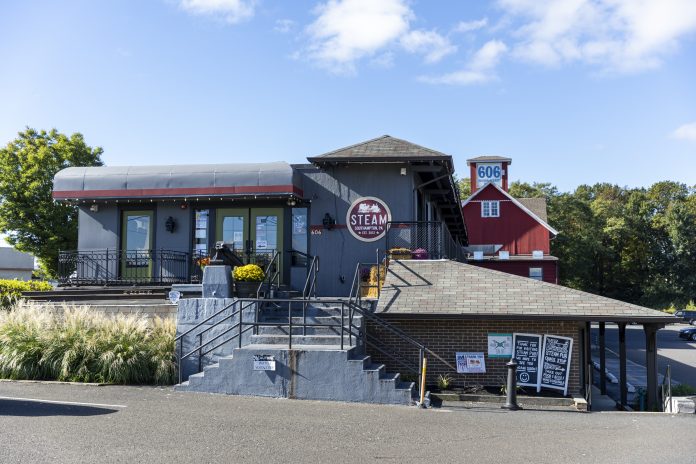 4v1 fights generally don't end well for the victim. Even with a high degree of martial arts proficiency, fighting four people is still long odds. Thankfully, armed self defense is legal in much of America. With the expenditure of some money and free time, an individual armed with a handgun, and a modicum of training can level the playing field, even against long odds. For a 5'6″ 140lb man like Liam Hughes that's exactly what happened when he and a friend exited a bar in Southampton Twp. Pennsylvania late Friday night.

Despite multiple head wounds, including a split lip and a concussion, Hughes fought through two successful attempts to drag him from his vehicle and beat him to the ground. On the third, he managed to lunge inside his vehicle to reach the handgun he had concealed inside. Dragged from the vehicle, he found himself on the ground again, multiple attackers looming directly over him. undeterred by Liam shouting that he had a gun, they advanced a final time. Armed self defense made the difference.

After being beaten repeatedly by numerous, larger assailants who seemed unbothered by the fact that their victim was armed, Hughes finally resorted to lethal force, discharging 8 shots, killing two of his attackers and hitting a 3rd in the arm before recognizing that the threat had ended and the two remaining attackers had fled. Hughes ceased fire, and almost immediately called 911.

In a press conference, the District Attorney cited Hughes' attempts to defuse the situation, announce his armed status prior to resorting to self defense, and generally calm, cooperative behavior with both the dispatcher and police as causal factors in his decision not to charge him. The video of the incident is available here, and is unfortunate testimony to the fact that, while violent assaults are not commonplace, armed self defense is the best method of surviving pulling that short straw.