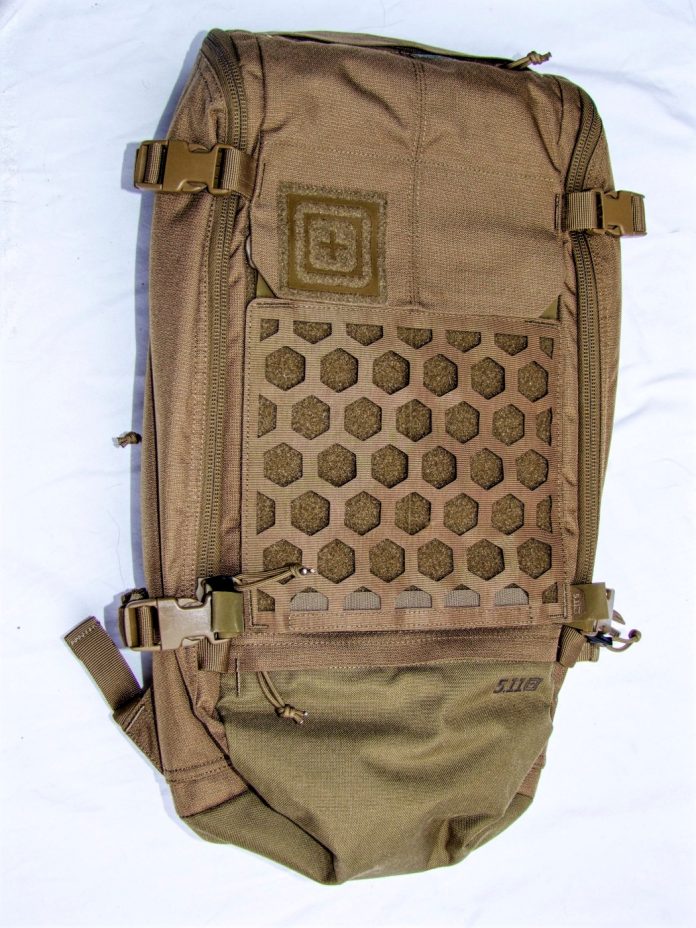 The AMP family of packs is built to survive use of daily carry, trips to the range of use by all but the most serious of hikers or professional first responders. The only reason I say serious hikers and first responders may not like this pack is the lack of a waist belt to stabilize it. That said there are attachment points for a 1 ½" belt such as a TDU or Skyhawk could be threaded through to give you that extra stability.
5.11 constructs the AMP's body from 500 denier nylon and the bottom from 1050 denier. This combination ensures that gear will not tear through the pack and that it will be highly stain and water resistant. To further increase the pack's resistance to the weather, 5.11 laminates its proprietary TAC-LAM to the nylon. I stuck the AMP 32L out in our recent rains for an hour and there was no water on the inside.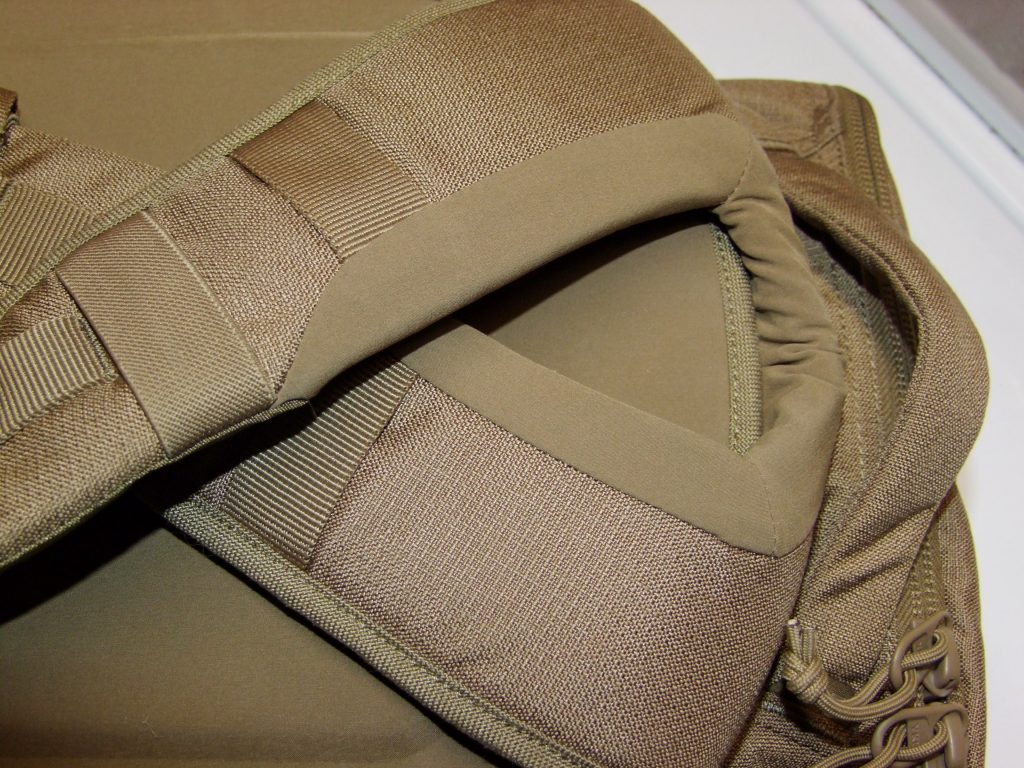 To ensure you are comfortable carrying a load, there are close cell adjustable padded shoulder straps with a removable chest strap. They are contoured so they wrap around your shoulders. The neck area has a soft nylon wrap to keep the straps from wearing your neck raw.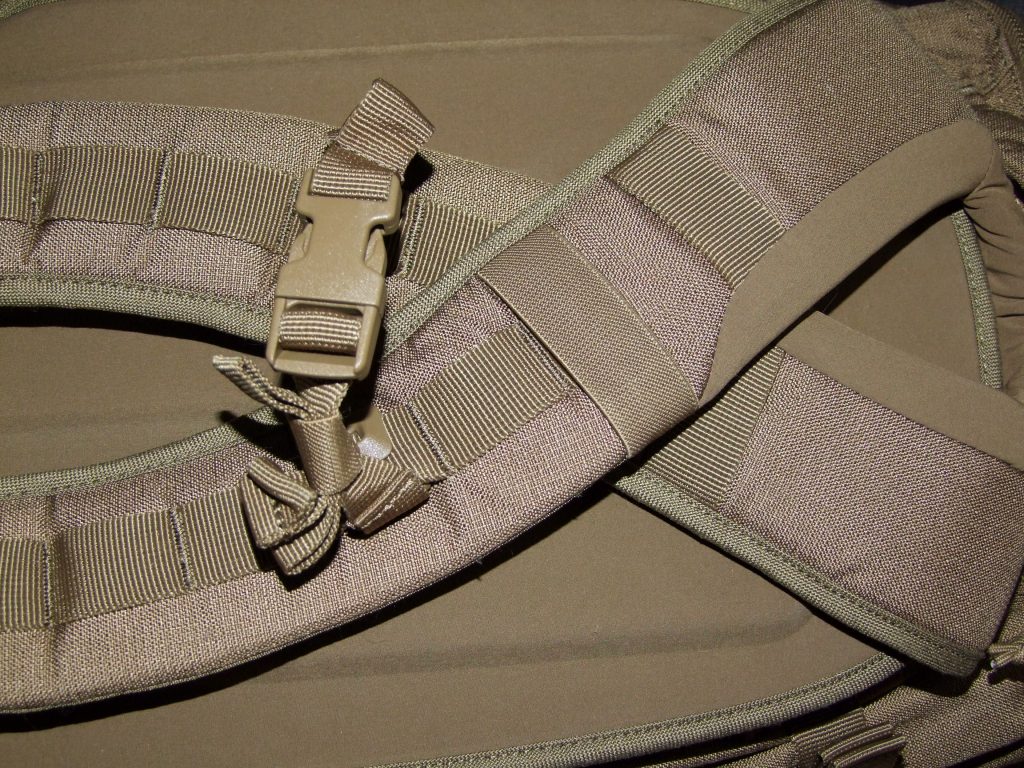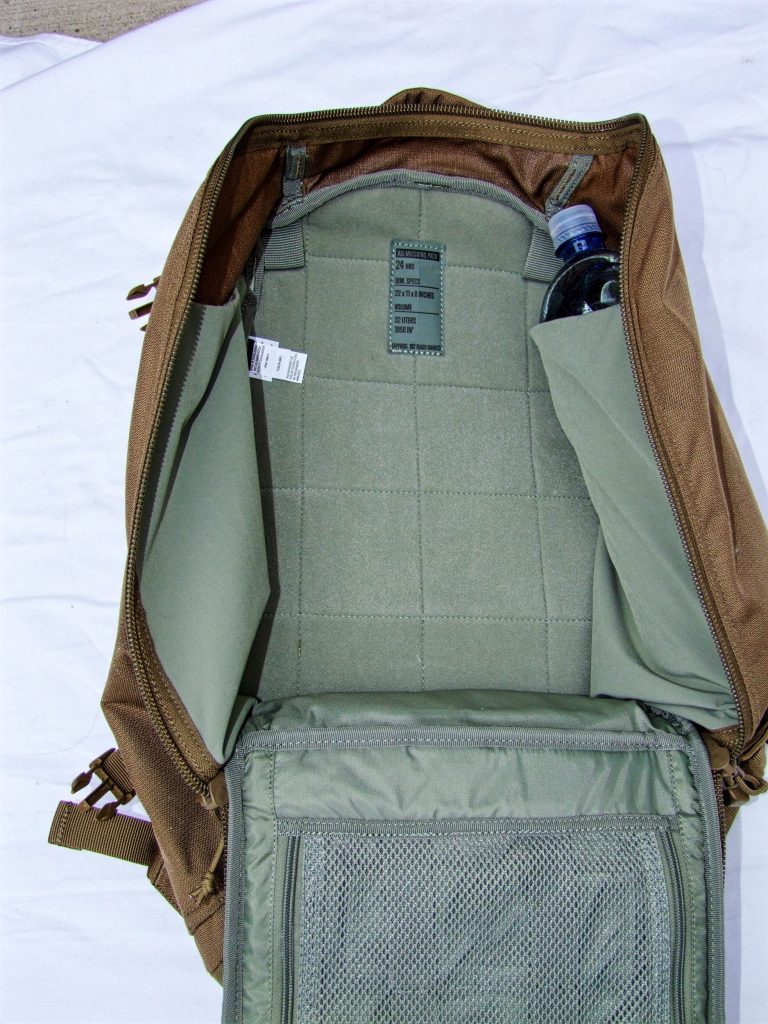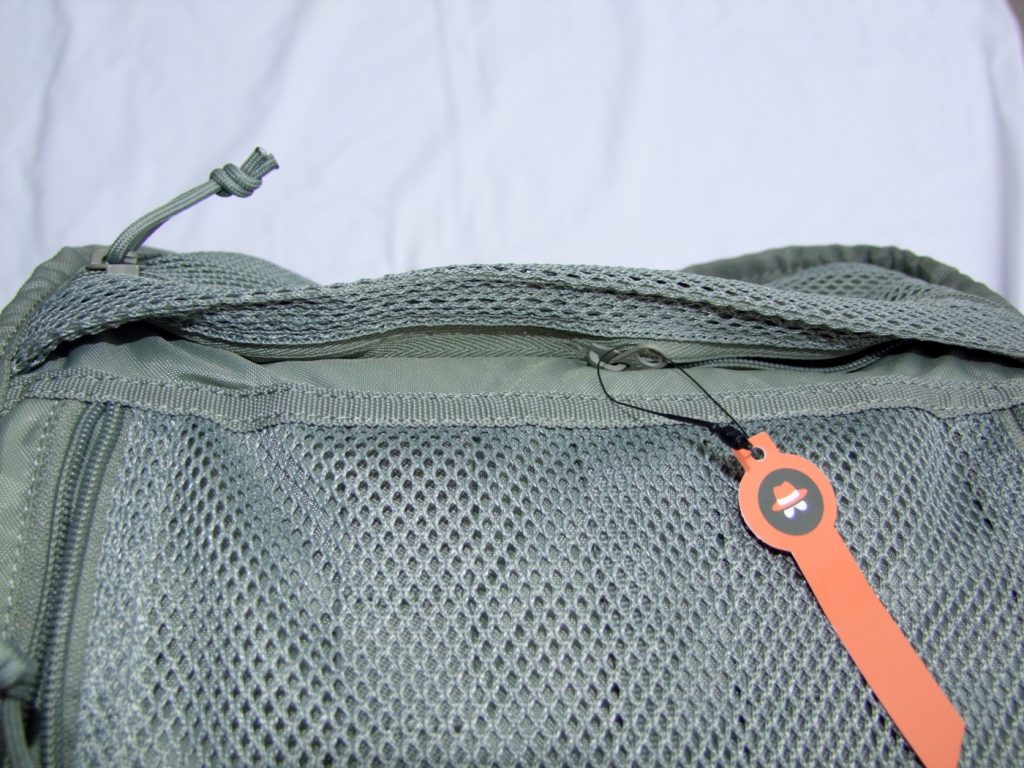 The main pocket has two mesh zipper pockets to secure small items such as bug spray, personal first aid supplies, etc. On each side are open pockets that can carry a water bottle or items such as shooting sticks. Atop the outside of the body is a soft zipper pocket to carry glasses, camera, etc. You will find a low profile zipper pocket on each exterior side as well.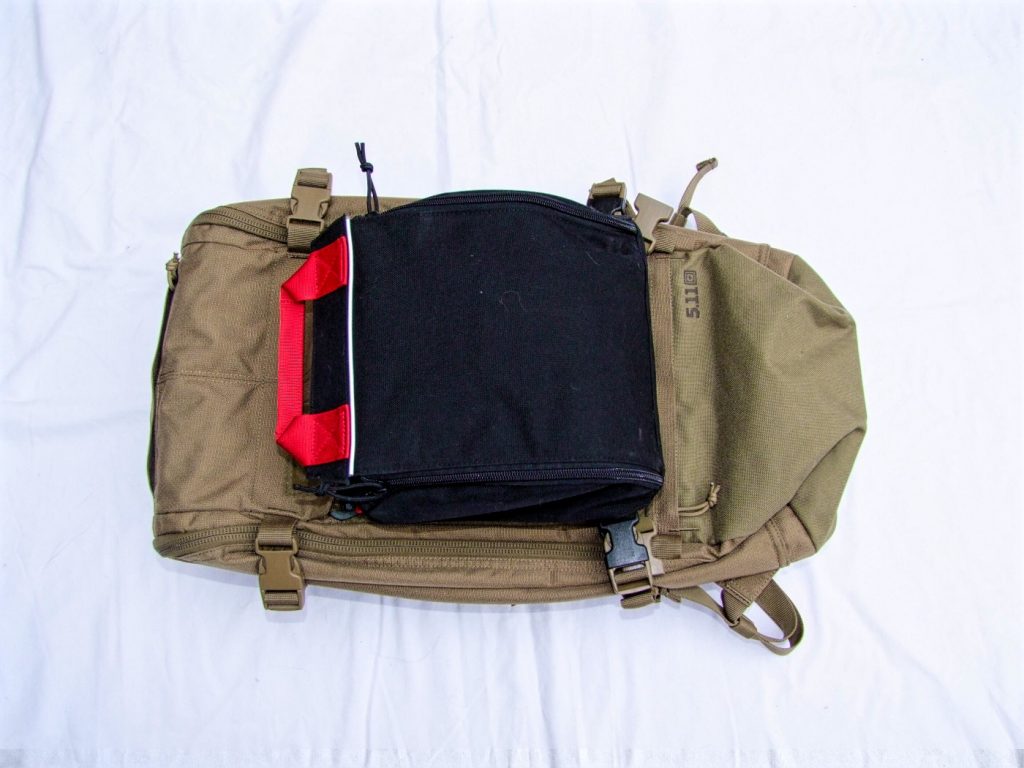 5.11's biggest innovation on the AMP packs is the removable panel on the front of the pack. Each AMP pack ships with a Hex-Grid panel that allows you to attach various pouches to fit your needs. 5.11 has numerous replacement panels including a medical panel, admin panel and others. Under the attachment flap is on more pocket for frequent use items.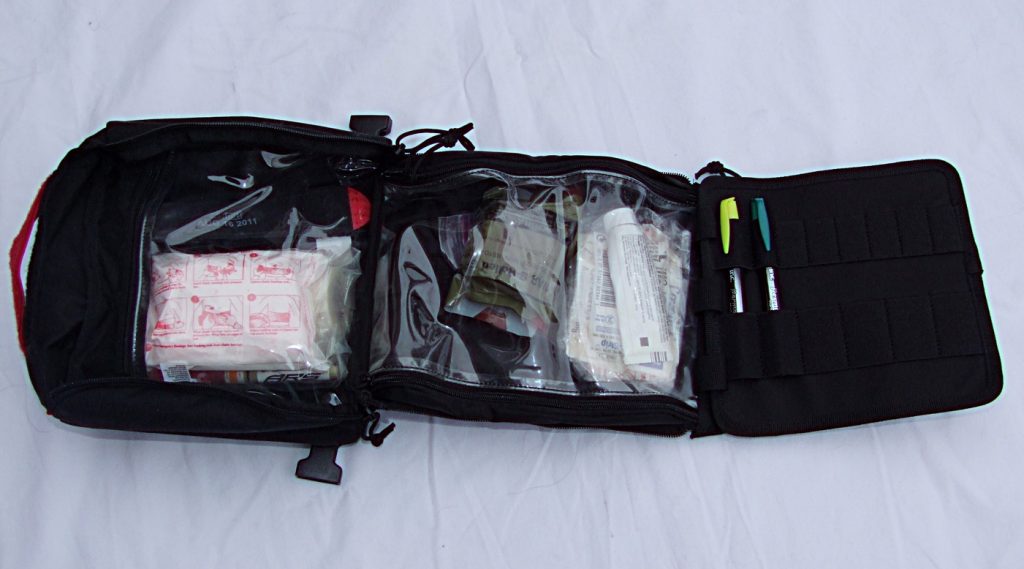 For my AMP24, I added the medical and admin panels. This way I could use the AMP24 for hiking or when being a tourist. Having easy access to a medical kit when out on the trails could save someone's life or keep a cut from getting dust and grime in it. You never know what could happen or what you might need when you are out in the woods or up in the hills. Hopefully major hemmorage items will never be needed, but it is best to be prepared. Once you get away from trail heads a team of first responders could be hours away. I also pack a Sharpie, to mark the time on a tourniquet. This allows a paramedic to know how long the TQ has been on.
Odds are items from the boo boo kit of the first aid panel will get more use. I carry band aids, gauze, aspirin, anti-bacterial ointment etc. for those small problems. When hiking I also keep a couple unopened bottles of water in my pack too. Those are for washing an injury or to give to someone who may not have thought to carry enough water with them.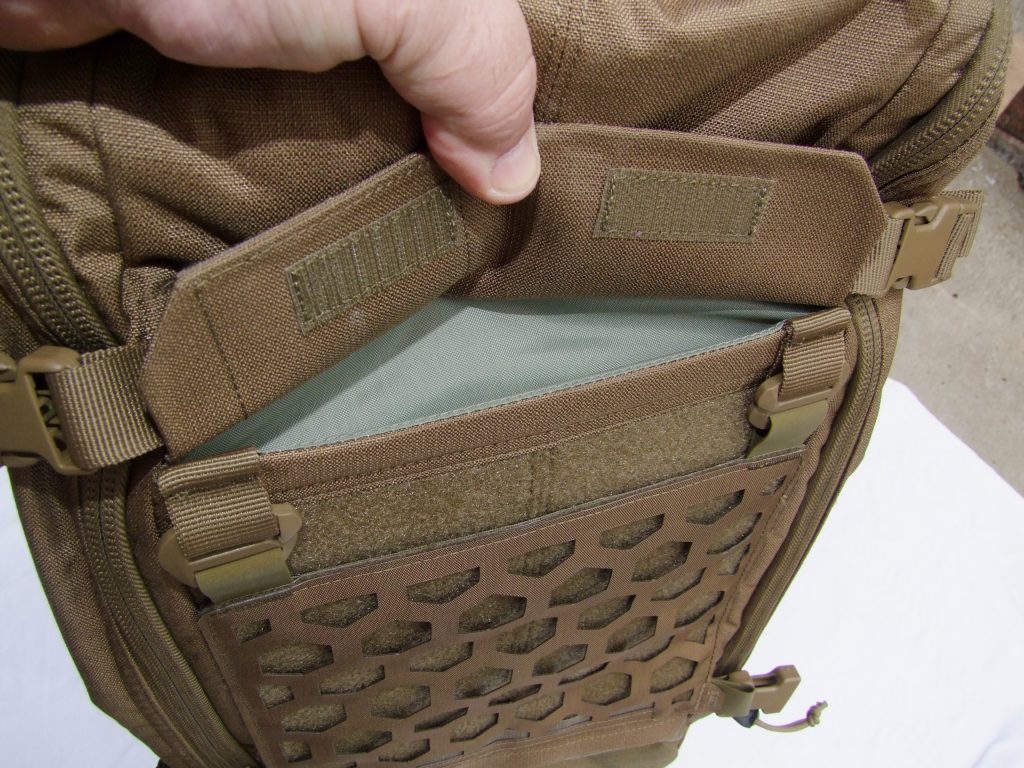 In the admin panel I carry the obvious; a note pad, pens, a boo boo first aid kit (you can still have an oops when sight seeing). This is also where I would carry my small digital camera just so it's handy and I don't have to look for it. The admin panel really is for whatever you use it for.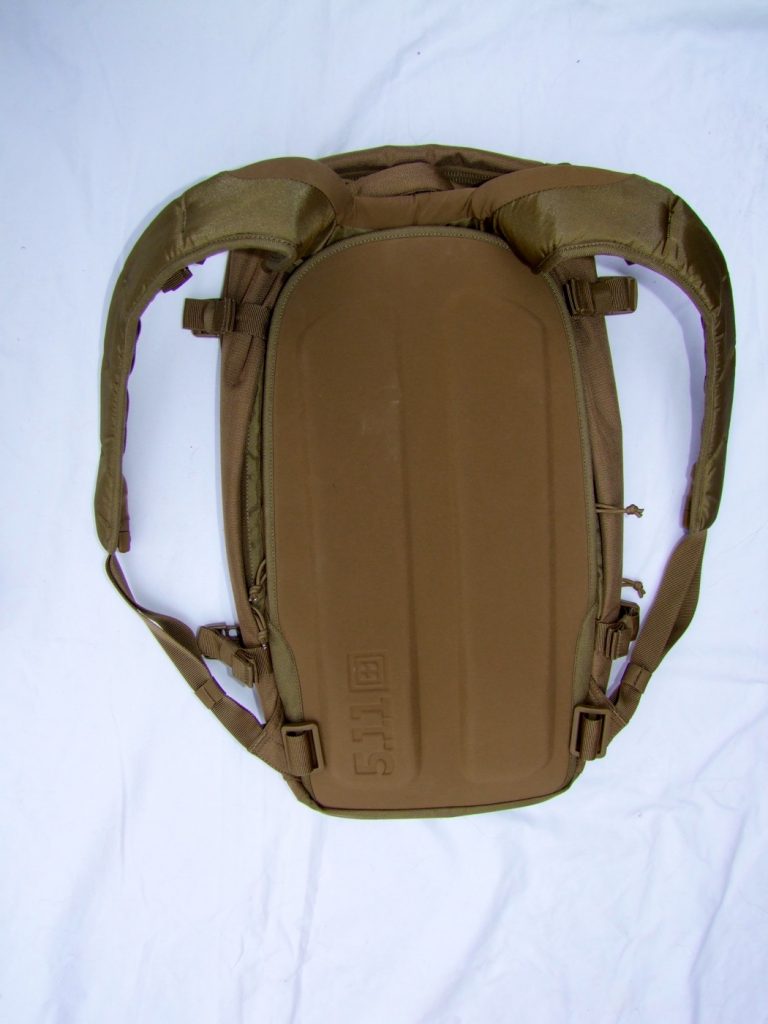 Another feature that sets the AMP family apart from other backpacks from 5.11 is the built-in thermo-molded semi-rigid frame. This frame ensures the pack does not collapse when opened to load or unload and keeps the load stable when moving. Additionally the center of the pack is recessed so it will not rub on your spine and to give airflow.
As you can see from these two articles, 5.11 is building gear not only for duty but for those who are active shooters and outdoors people. If you get your dad or grad the Coyote Union 6" WP or any of the AMP backpacks they will be ready for most any adventure.