There are many TOA type organizations around the country. Most states offer them, for example, the MTOA that we covered last year with SDI and the largest the NTOA, which represents officers across the country.
Most of these events are rather small offering a smattering of booths that highlight police specific products and some training courses. What many do not know is tucked in among the flat lands of rabid Buckeyes fans is the better-kept secret of the training industry.
The OTOA Conference hosted almost 1000 officers over a one week period at the Kalahari Resort in Sandusky Ohio earlier this month. Having attended it, I see why this conference is grown year over year.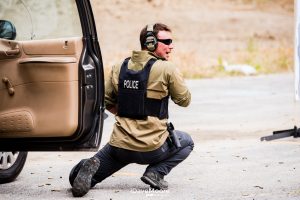 Any good conference is packed with workshops that attendees do their best to avoid. Hell, I have spoken at several conferences and still not seen the inside of the rooms that I didn't make a speech in. Mostly because industry specific education is falling on ears of people who too often either know it all already or who think they do. This was not the case in Sandusky. The Monday conferences were packed full of people and rightfully so.
In-depth information was provided by multiple branches of laws enforcement ranging from Dallas PD, who shared information on the Dallas PD station attack, FBI agents discussing hostage rescue, Coverage of the Aurora Theatre shooting and more followed by a great meal and fellowship. That was only on the first day.
The real meat and potatoes started on day 2 with breakout sessions on specific topics from medical training that included a free tourniquet thanks to Nationwide Insurance, administrative, dispatch, CQB, legal action and even estate planning for those who put their lives on the line. In all, there were over 42 tracks of instruction available for attendees.
The vendor show on Tuesday showcased some of the best companies in the industry supporting local law enforcement. Over 200 vendors gathered to give one on one interaction with the guys who use their products. Unlike many industry events, the booths were not packed with sales reps and marketing people. Many on hand were product development people, engineers, trainers and CEO's who worked with officers to discuss actual use, not fancy gimmicks.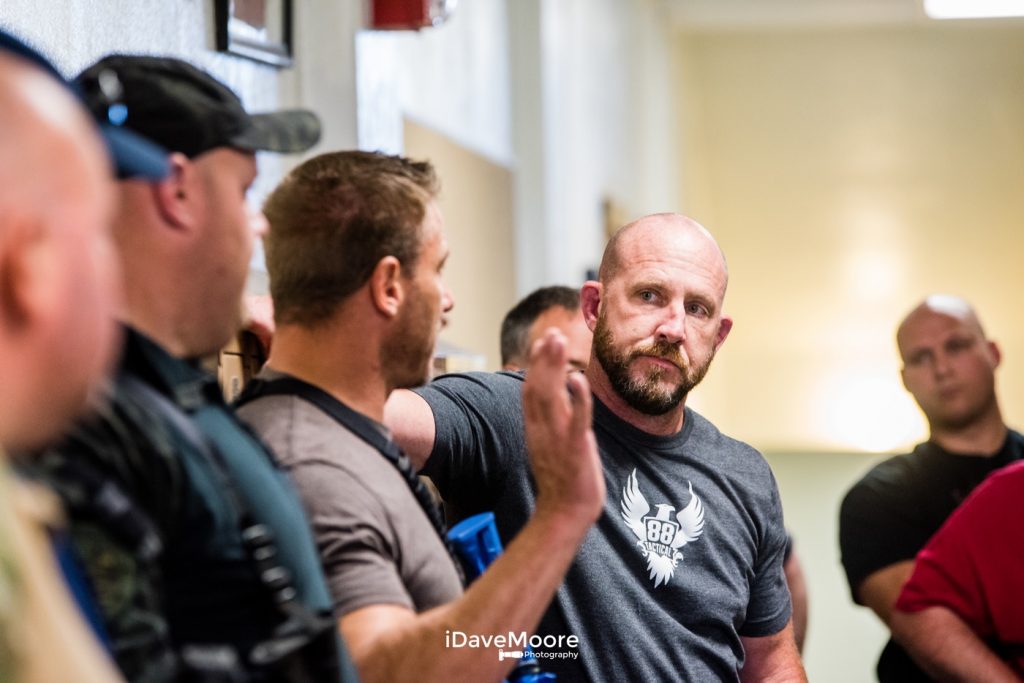 Here is just a sample of the companies who supported the event.
5.11
Atei
AT Armor
Blue Force Gear
Alliance PD Range
Cleer Medical
Raven Concealment
MTOA
Vertex
Half Cocked Targets
Nationwide Insurance
Combat Swag (with CJ Jackson himself!!!!!)
Geiselle
B5 Systems
Velocity Systems
Mayflower
and so much more!
The following three days involved mainly off-site live fire and range based training with some of the best instructors in the country. Attendees could pick 1 class a day with their included registration fee. When looking at the typical cost of a John Chapman, Will Petty or other training from the likes of LMS, 88 Tactical, Cleer Medical and more the cost of admission was half the typical cost of admission.
To give you an idea of the knowledge available check out this incomplete list of classes.
88 Tactical was at the forefront of this event fielding instructors in just about every possible niche of the law enforcement tactics cadre. It was an honor and pleasure to spend one on one time with the likes of William Petty, Matt Jaques, Trevor Thrasher, Phil Chaney, Frank Sepulveda, Devin Crinklaw and Shea Degan not to mention the cast of less known names that will likely be some of the up and coming stars of the training community. The amount of knowledge consumed was only limited by one's ability to absorb it. We will cover the grand opening of the 88 Tactical Facility on July 7th so stay tuned.
The OTOA was open to police officers even if not from Ohio, and it is the one event that I would say is a must do for those who run to gunfire instead of away from it. While the OTOA conference is not for civilians much of the training offered, can be found in courses taught by 88 Tactical, LMS, Sentinel Concepts and the Alliance PD Range, if you're interested in learning from the best of the best.
A $250 fee gets you a very nice 5.11 sling pack, access to all that we discussed and more in the way of dinners, raffles and one on one talk with dudes who opinion actually matters. I don't teach tactics on this blog because, frankly, I am not qualified to. Neither is 99% of Youtube and 80% of instructors. It's nice when you're talking in a group and see dudes who lived the life, walked the walked sharing their knowledge for the safety and protection of our police. Cause God knows not one of these instructors made enough on this event to be doing this for profit.
All photography was graciously provided by our Friend @iDaveMoore go follow him on IG.
Source Article from http://248shooter.com/index.php/otoa-88tactical/