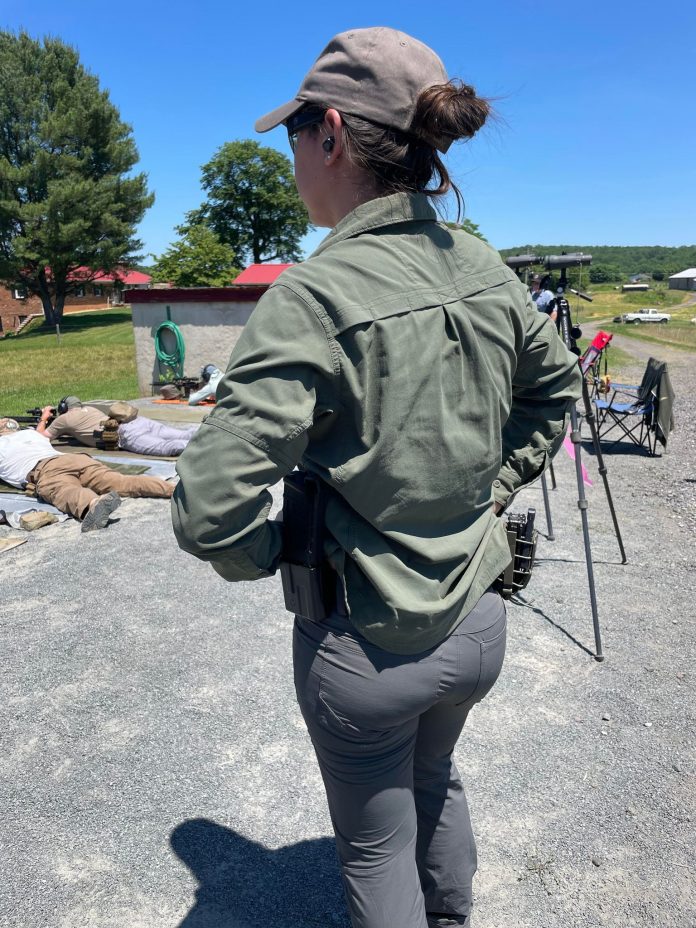 Gone are the days that shooters want to actually look like they are going to the range. Those khaki cargo pants with the large ugly pockets draws attention and just isn't attractive. This goes for women and…men. (Yup, you guys don't look great either) So what are womens options that still give protection to our skin, the ability to stretch and move, and look good? Here is what I have found (and still wear) to be comfortable pants with enough pockets to get the job done and still make me look like a feminine outdoorsman. Yes, with belt loops too.
Note: These will be organized by pant material and season. I will also put my size as a comparison. I am 5'2 and 130 lbs.
Thin Material/Summer Pants
Kuhl Horizon Skinny
Price: $85.00
My Size: Size 4-32 inseam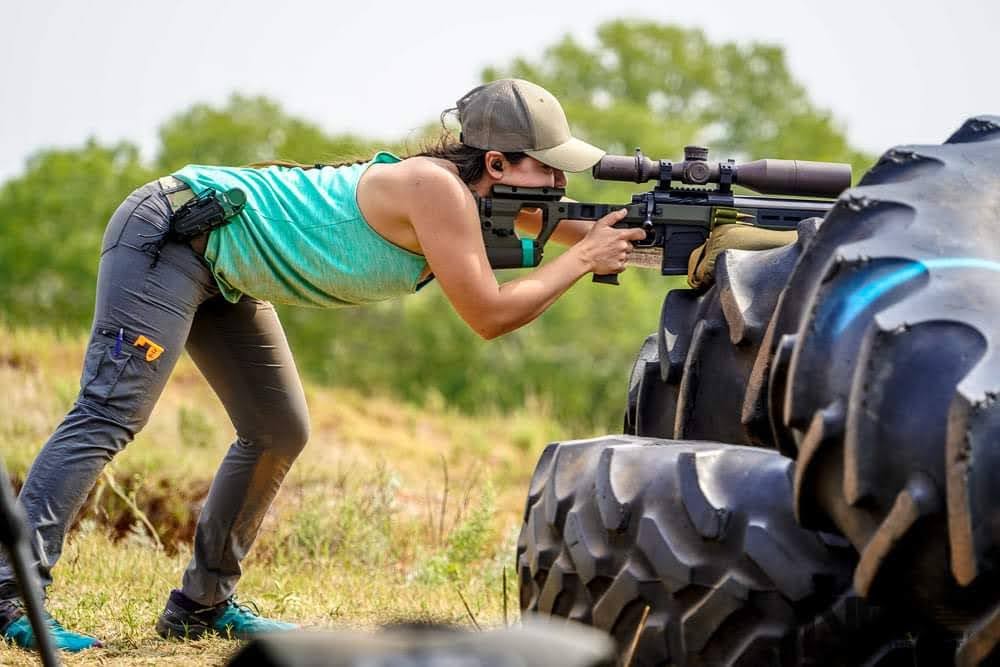 Outdoor Research Ferrosi Pants
Price: $89.00
My Size: Size 4-Regular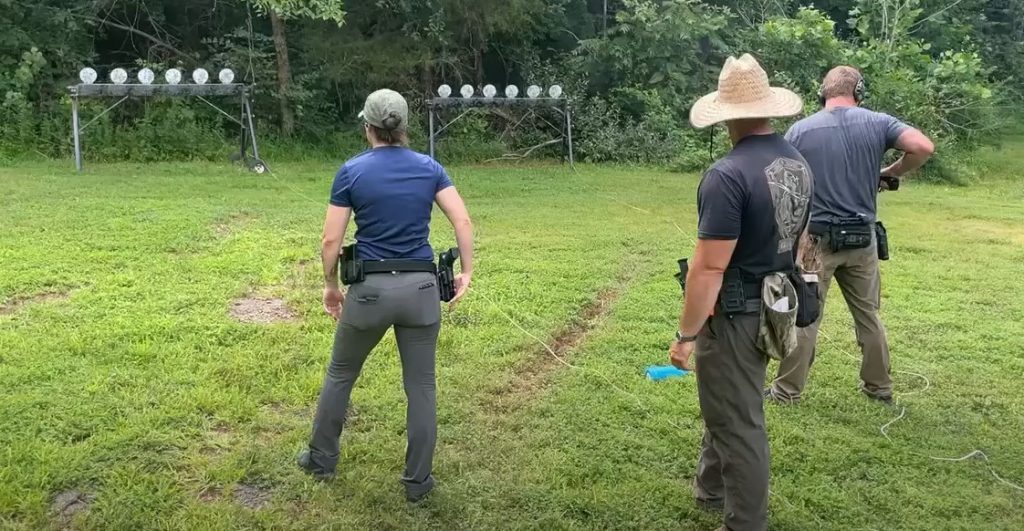 Medium Material/Spring and Fall Pants
Duluth Trading Company Women's Flexpedition Bootcut Pants
Price: $79.50
My Size: Size 4-31 inseam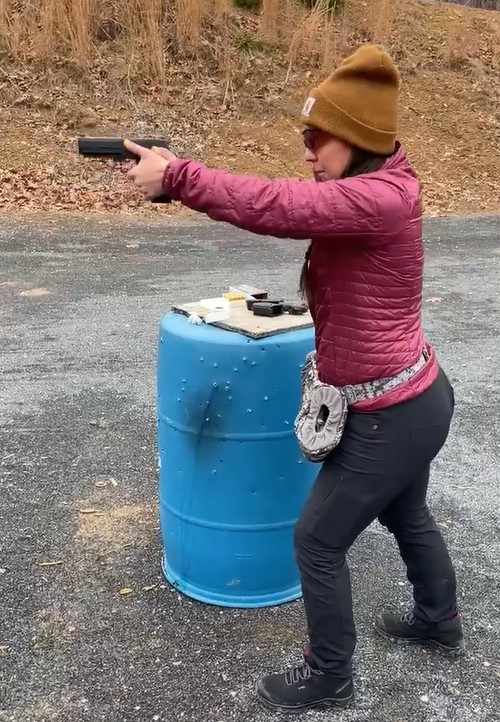 Duluth Trading Company AKHG Roadless Slim Leg Pants
Price: $89.50
My Size: 4-Regular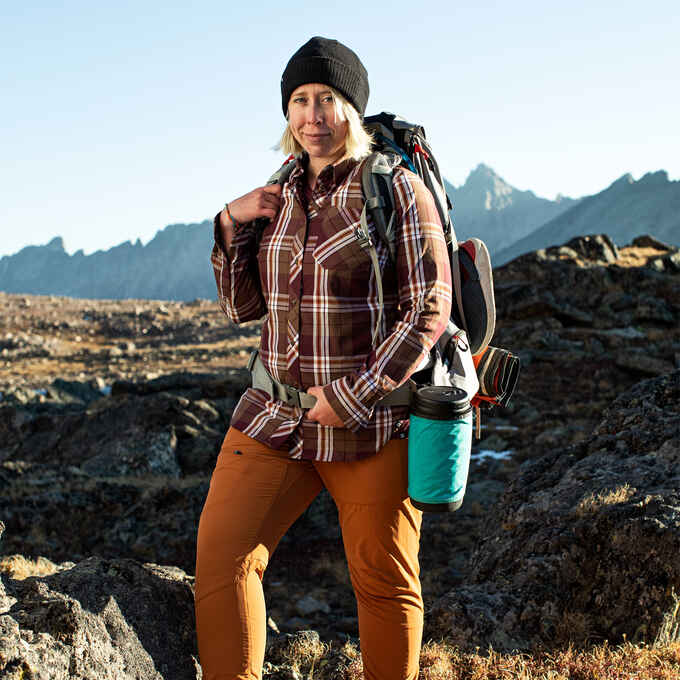 Note: Both of these pants also come in a fleece lined style.
Vertx Kesher Ops Pant
Price:$75.99
My Size: 4-32 inseam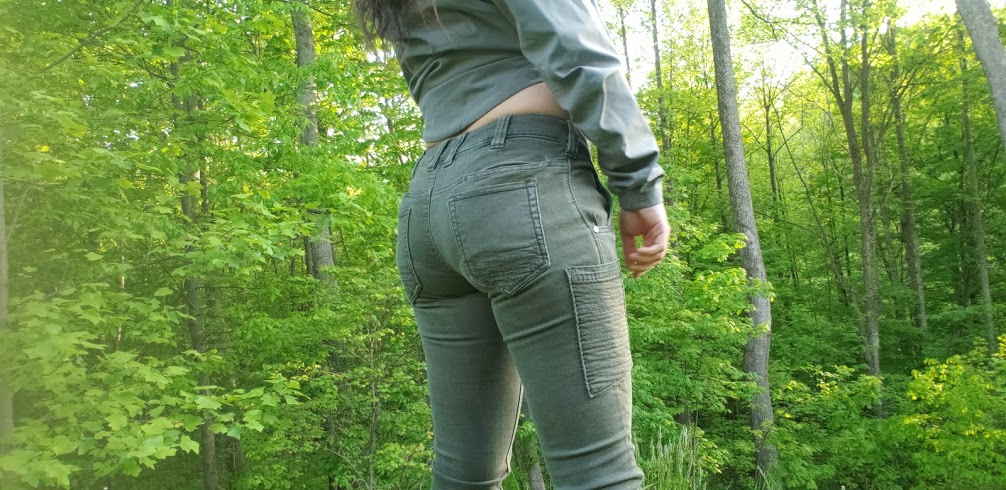 Thick Material/Winter Pants
Outdoor Research Methow Pants
Price: $119.00
My Size: Size 4-Regular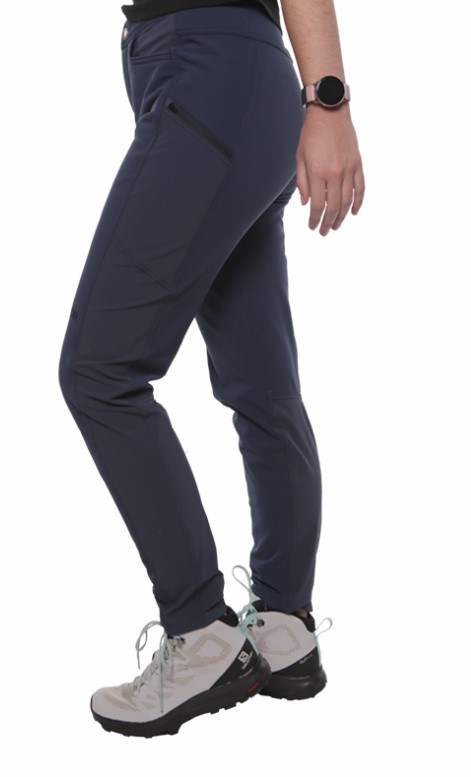 Duluth Trading Company DuluthFlex Fire Hose Relaxed Fit Pants
Price: $79.50
My Size: 4-31 inseam