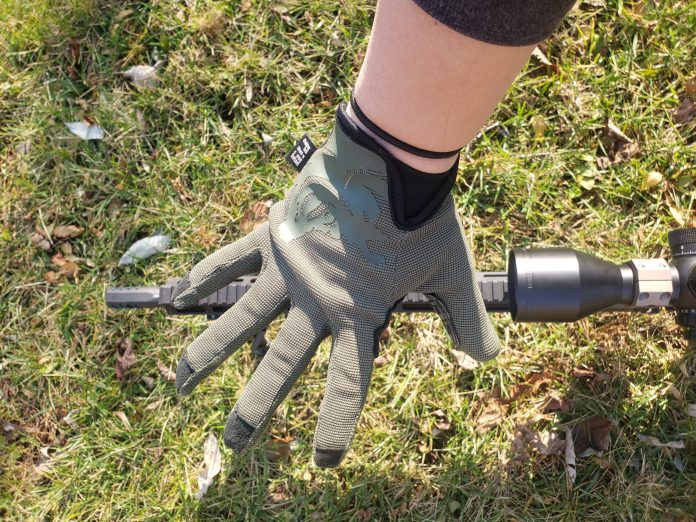 Let's face it, women are different than men. In more ways than just the size of their hands..ha.
Editor's Note: I snort laughed too, its ok.
Women have smaller hands yet the firearm industry is still very behind on ensuring that each range glove that comes out also has smaller female sizing. Many times even the small size listed for men is still too big for us. Below are the options that I have found and used to cover these little trigger pullers.
Note: This may be a small list because I am only sharing the ones that I have personal experience with. I will not recommend something that I personally haven't tried. Especially when it comes to handling firearms. Even so though, this short list shows how behind the industry is as well..
Daily Range Use
When buying PIG gloves I highly recommend following their sizing guide as they can get TIGHT. Which is good, but it needs to be comfortable. For the Women's Glove I went with XS due to it being my main shooting glove and wanting it tight. For the Utility Glove I went with Small due to wanting more room and using it for work more so instead of shooting.
Both gloves feature a thumb and pointer finger material that is compatible with touch screen devices (and actually works) and has a bar tacked loop to hang the gloves off of your pants when not in use.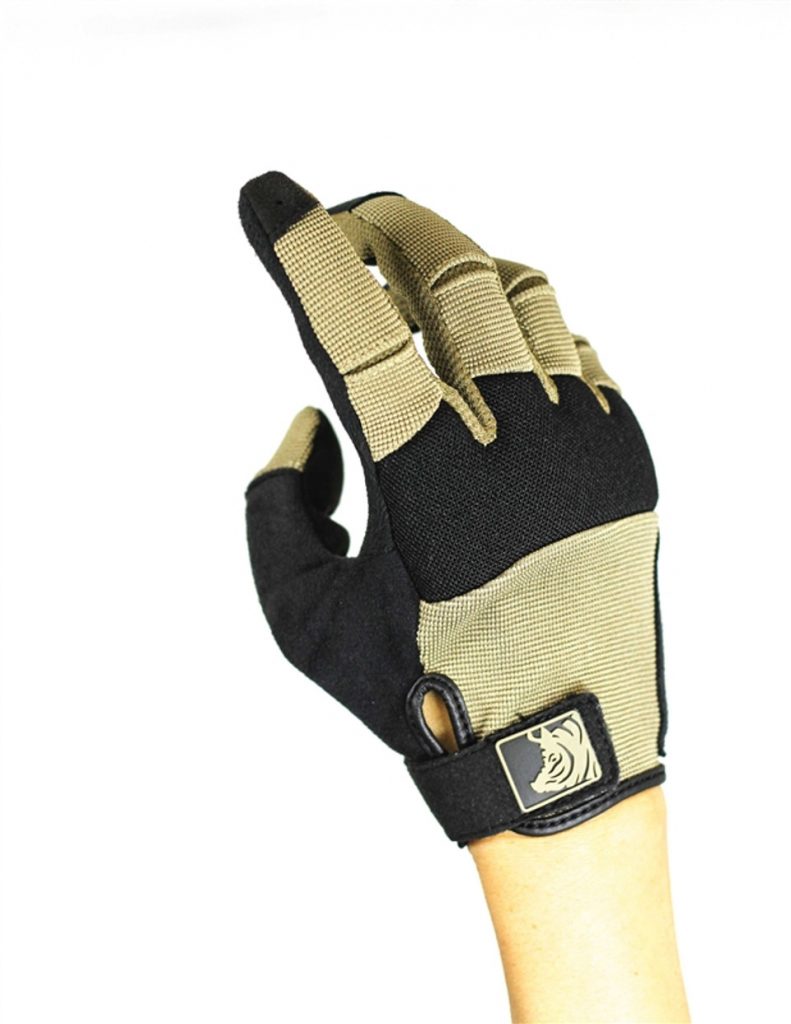 PIG (FDT) Charlie – Women's Glove
Price: $44.95
Sizing: Xsmall, Small, Medium, Large, XLarge
Colors: Black, Coyote Brown, Carbon Grey, Multicam, Ranger Green, Multicam Black
PIG (FDT) Echo – Women's Utility Glove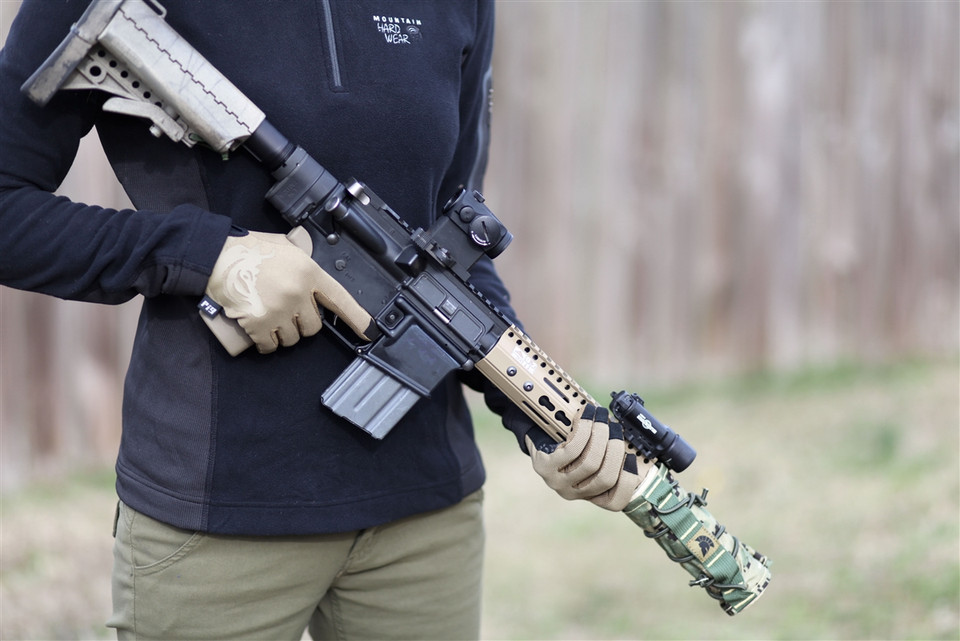 Price:$29.95
Sizing: Xsmall, Small, Medium, Large, XLarge
Colors: Black, Coyote Brown, Carbon Grey, Multicam, Ranger Green, Multicam Black
The only downside with both of these gloves are that they don't come up the forearm and wrist much to protect from hot brass. That can be fixed with separate sleeves or long sleeved shirt though.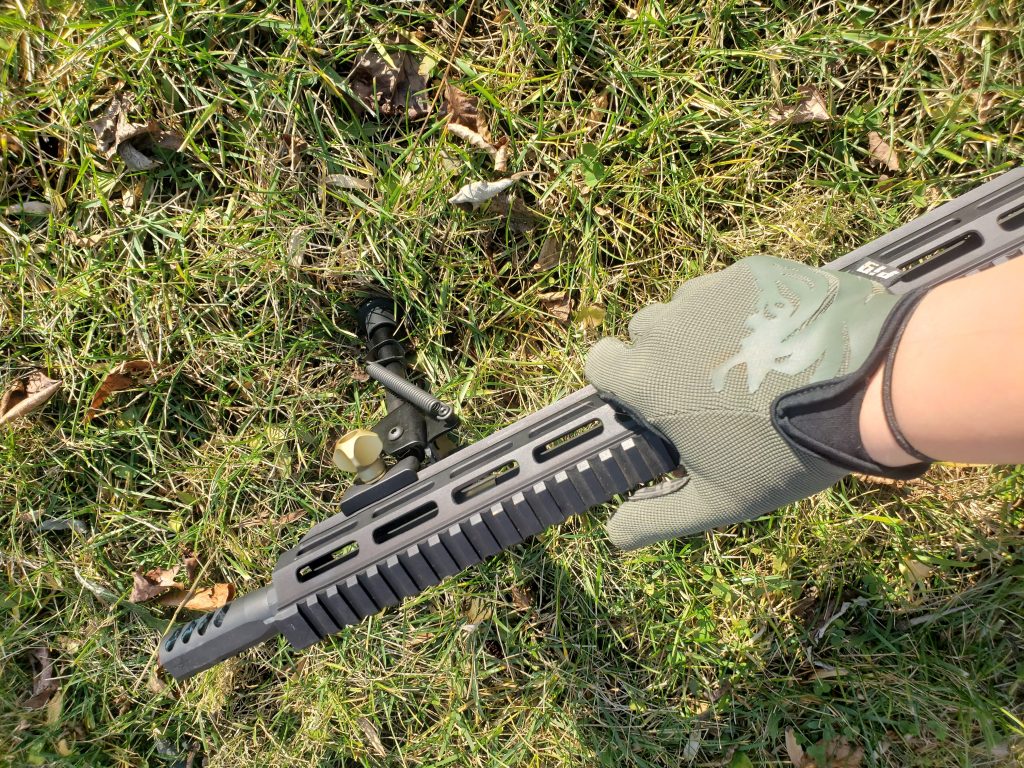 Remember, FOLLOW THE SIZING GUIDE HERE BEFORE PURCHASING.
Winter
Women's Arete II GORE-TEX Gloves
Price: $99.00
Size: Small, Medium, Large
Colors: Black, Red/Tan
These gloves are the best I've had when it comes to winter gloves. They come with a Merino liner that is easily to slip on and can be dawned separate of the main glove. They have shown to be waterproof and VERY warm. Coming from a company like Outdoor Research I expect nothing less. OR has a very full line of Women's gloves specifically which made them a top contender.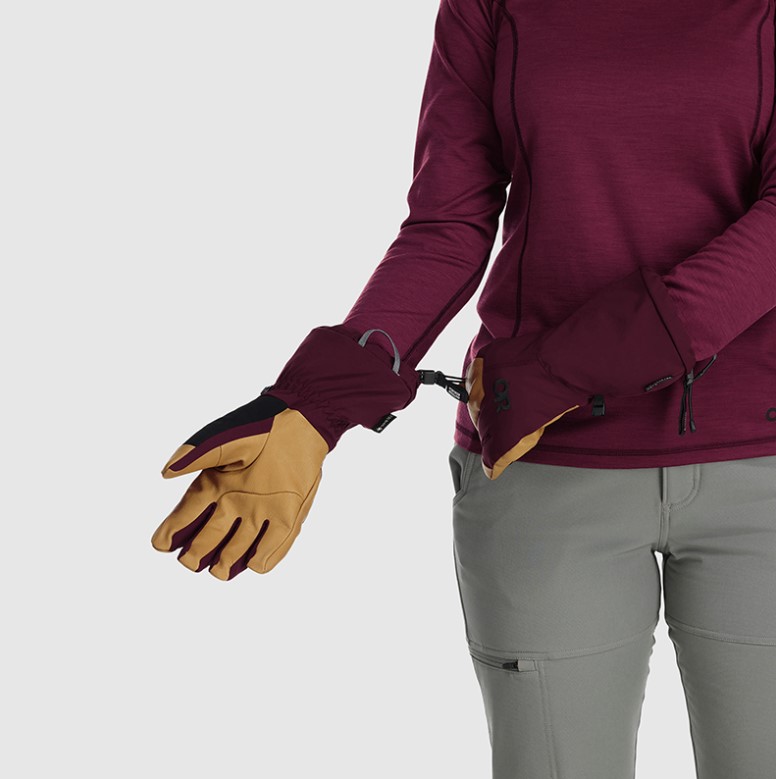 Hand Muffs
When looking for warm shooting gloves I'd recommend instead looking for a hand muff. Instead of having big clunky gloves or freezing your hands by having to take them off every time you want to shoot, just dawn your normal shooting gloves and in between shooting iterations throw your hands into a muff.
Most muffs come with a belt that will attach to the waist. Many hunters use muffs, and more shooters are starting to jump on that train. It can be spun to be in the rear of you not to get in the way or the front if you are sitting and waiting. Many types of muffs also have a pocket in which you can throw hand warmers in, both the shake kind and battery.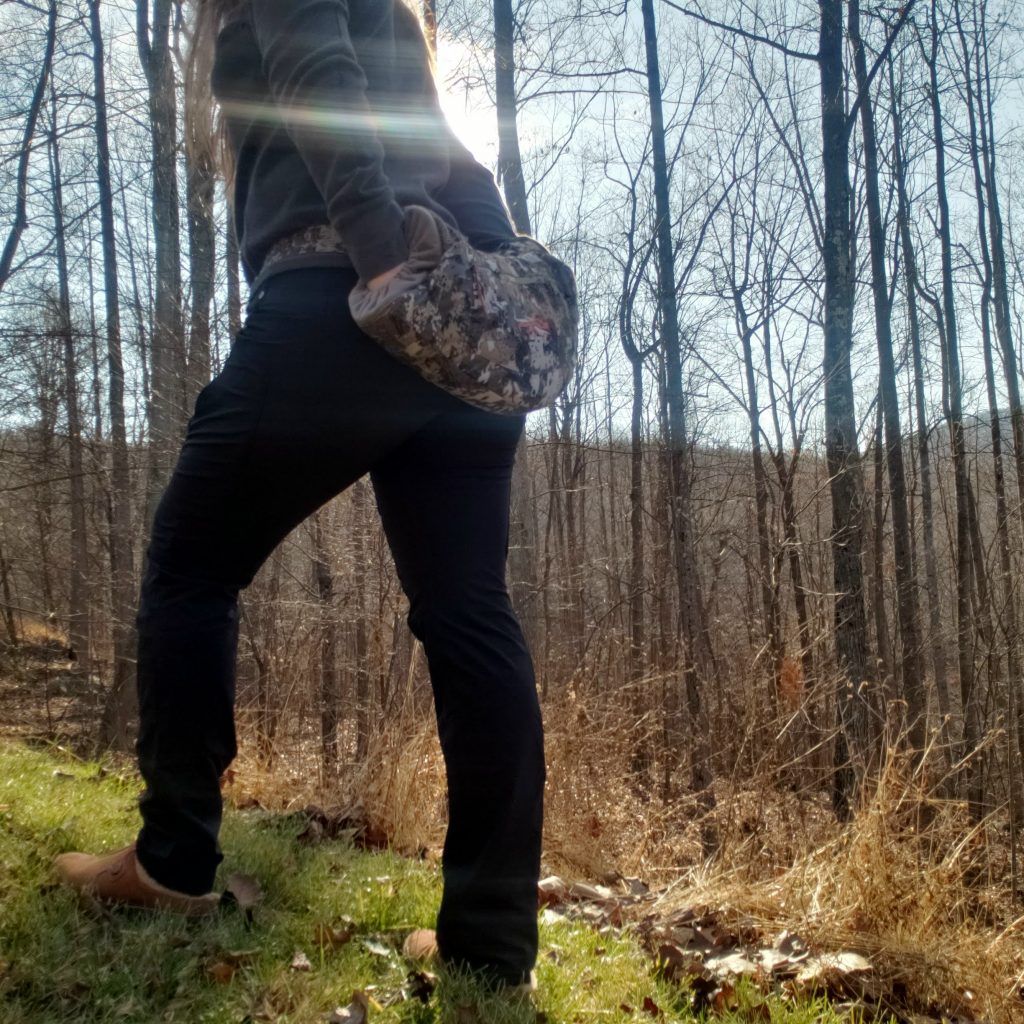 This muff is super soft and lightweight, but bigger than others on the market. I myself like the size because it keeps my butt warm when I spin it to my backside. I haven't had to use handwarmers inside of it yet. It is on Amazon prime for the same price.
Price:$139.00
Size: One Size Fits All