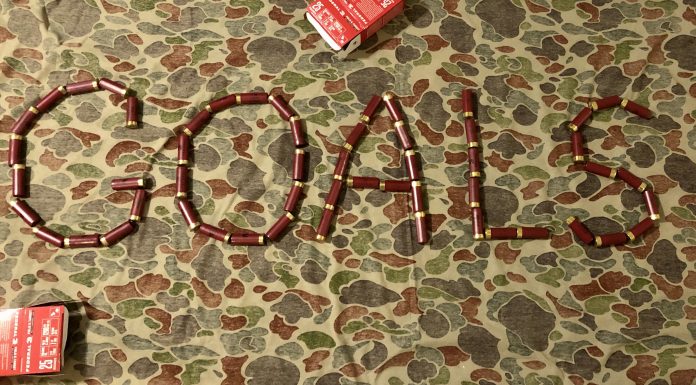 2019 was great year. There were some challenges, but also some very satisfying accomplishments. In fact, I was so durn proud of myself last year that now I'm wondering how I'm going to top that. I'm looking at new goals for the new year (aren't we all?) On my list are topics such as the following:
Concealed Carry: Readdressing my concealed-carry commitment, and issues/barriers to that.
I've had a carry permit since 2009, and just like everybody else I struggle with how to fit daily carry into my life. Honestly, with my profession it often just doesn't. But I would like to maximize the non-work time that I can make carry a reality. It may be that I need multiple guns and multiple holsters to fit multiple options.
With the hand/wrist issues I had last year there was a period of time where a handgun was simply impossible for me to operate without extreme pain. So I'll also need to take a possible recurrence of physical limitations into consideration.
To start off, I need a new holster for my Glock 43, and want to look at other concealed pistol options – including the Sig P365, S&W 9EZ, Springfield Hellcat, or even one of the newer Kimber or Colt revolvers. SHOT 2020 should give me a good opportunity to do that.
Defensive Shotgun
Also in the defensive department I want to spend some more time working with the Mossberg 12 gauge pump gun I rebuilt last year. Those motor skills are perishable, and the shotgun is one of my fall back options if I have hand issues again and can't operate a pistol. I want to look at upgrades to my butt cuff and side saddle and look into a fiber optic front sight.
Hunting
I'd like to spend more time in the woods this year chasing game, even if I have to pay for the privilege. I'm looking for more ways to use my Aero Precision M5 to fill my freezer.
Rimfire
This year I want to continue my rimfire adventures with .17HMR and .22LR, continue exploring small game hunting options, and maybe expand my plinking target collection.
Food
In the non-firearm arena, I also want to continue my food preservation education, including learning my way around a pressure canner, and learning how to prepare some of the game meat that I harvested. On top of that I want to continue my wild food foraging education.
That sounds like plenty to keep me busy, and who knows what other surprises may pop up as we go through the year. But that gives me at least some sort of framework on which to base my SHOT 2020 explorations this year. I do enjoy a random wander around the show floor, but having some sort of plan cuts down a little on the leg mileage for the week.
Come along with GAT Daily as we explore the upcoming SHOT Show 2020 opportunities and make progress on our goals for the new year!