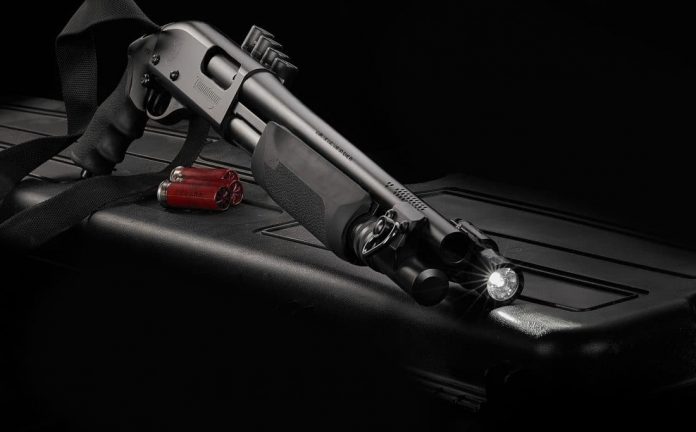 On the evolving trend of "Firearms" per ATF classification NHC has developed another finely tuned pump gun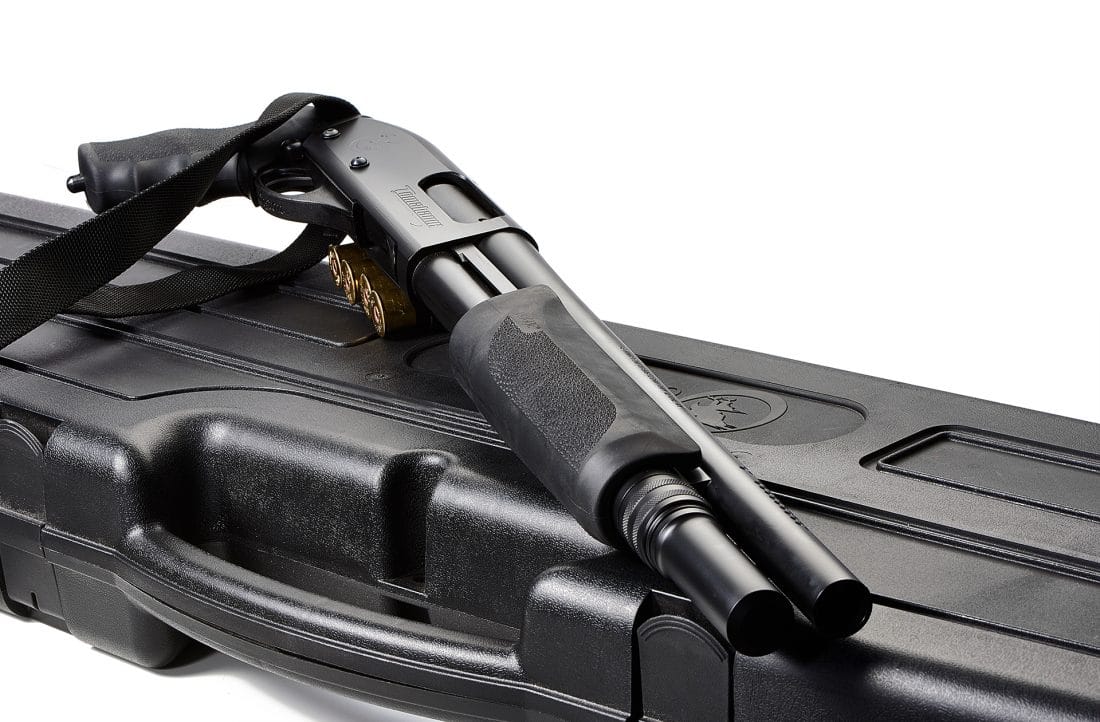 The Tomahawk Pistol Grip Firearm is Nighthawk's answer for your self-defense needs. With an overall length of only 26", this firearm is able to hold 5+1 rounds of 12ga shotgun shells in a compact and maneuverable package. The Tomahawk has received the full Nighthawk Custom treatment to insure maximum reliability, smooth function, and the attention to detail that is expected in a Nighthawk. The Vang Comp backbore and barrel porting system helps minimize recoil and make this firearm as easy to shoot, as it is to maneuver.
Nighthawk Custom has received a letter from the ATF classifying this weapon as a "firearm," but not a Short Barrel Shotgun. Therefore, it is not an NFA/Class 3 weapon.
Overall Length: 26.1″
Barrel Length: 16″
Hogue Overmolded Pistol Grip and Forend
Vang Comp Barrel Porting and Backbore
4 Round Side Saddle
Hi Visibility Front Bead Sight
Big Button Tactical Safety
Hand Honed Action and Rails
1-Shot Machined, Solid Billet Extension Tube to Match Barrel Length
Black Cerakote Rust Resistant Finish
As a compact, potent, and finely crafted home defender the Tomahawk and I without a doubt need to get my hands on one. In the meantime we can check it out here and speak with Nighthawk directly.
Now let me take this opportunity