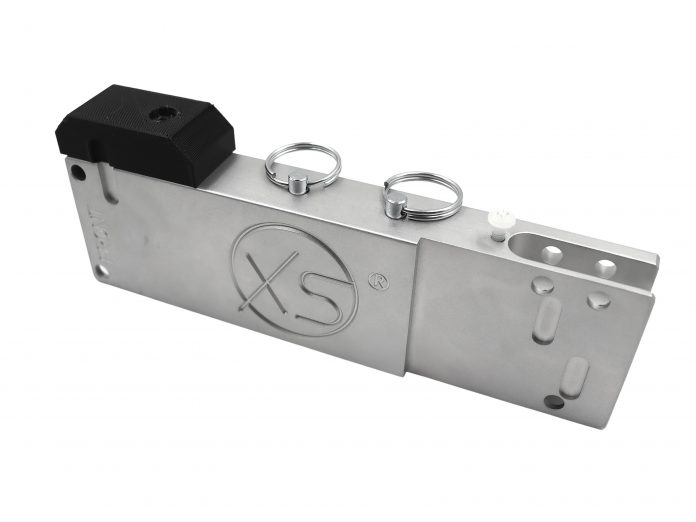 Fort Worth, Texas (January 4, 2022) – XS® Sights is pleased to introduce its newest armorers block for AR platforms. The XS AR Upper & Lower Receiver Armorers Block is designed to allow gunsmiths or do-it-yourself enthusiasts to hold an AR-15/M4, AR-10, SR-25 or DPMS GII receiver in a bench-mounted vise to assemble, modify or maintain almost every AR pattern modern sporting rifle available.
"Most armorers blocks will only fit one specific style AR rifle," said Addison Monroe, Marketing Manager for XS Sights. "Our gen 2 block provides versatility, allowing the user to work on upper and lower receivers of almost any AR pattern rifle. It's virtually a one-size-fits-all solution."
Made in the USA from 6061 T6 aluminum, the versatile, durable, and reliable XS Armorers Block comes with pins to lock in the receiver and fitment screw for the AR 15 lower. To allow bracing into the mag well of AR10 lowers, XS offers a 3D printed adaptor plate for purchase. For those who prefer to print their own, access to prints for the adaptor plate are available free of charge at xssights.com. The Armors Block works with a DPMS patterned 308, DPMS GII, Armalite Rifle, and standard AR 15/10 pattern rifles.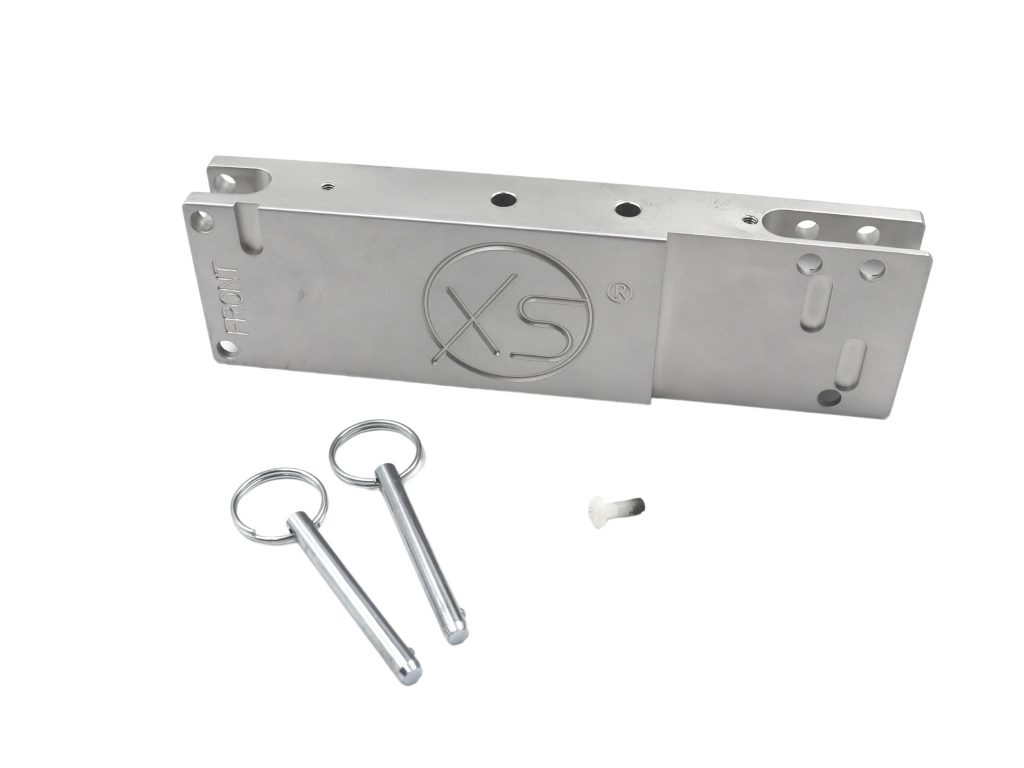 Retail Price: $83.00
For more information, visit www.xssights.com.
All XS Sights are backed by a 10-year, No Questions Asked Warranty and XS's 30-Day Satisfaction Guarantee.
About XS Sights
XS Sights is known for making the fastest sights in any light. For more than 25 years, the XS team has created some of the most innovative sights on the market today for pistols, rifles, and shotguns. Whether used for personal defense or hunting, these sights are designed and built to be the absolute best for their specific purpose. American Made. Texas Proud. 2A Strong.