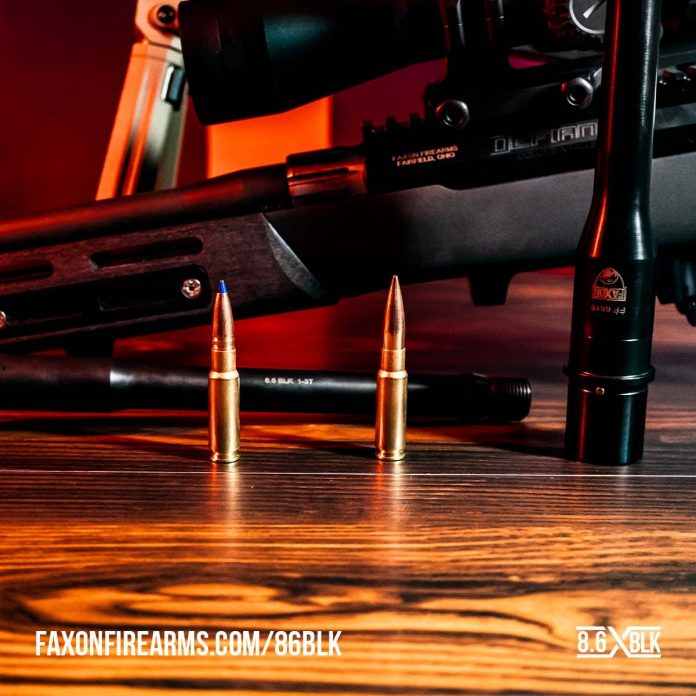 Faxon Firearms has collaborated with Q to build the highest quality 8.6 BLK barrels for Remington 700 and AR10 platforms.
It should come as no surprise that Faxon Firearms is developing barrels compatible with the new 8.6 Blackout ammunition. After all, the Ohio-based manufacturer has always been at the forefront of barrel development.
Now they've combined Faxon Firearms barrel expertise with the science and innovation of Q to come up with an extraordinary and formidable package.
Here is everything you need to know about the new 8.6 Blackout round, how it compares to 300 Blackout, and the radical new barrel design by Faxon Firearms.
What is 8.6 Blackout?
The 8.6 BLK round was imagined and developed by Q. Like the 300 Blackout, the 8.6 Blackout was designed primarily for suppressed shooting, but there are supersonic loads in development as well.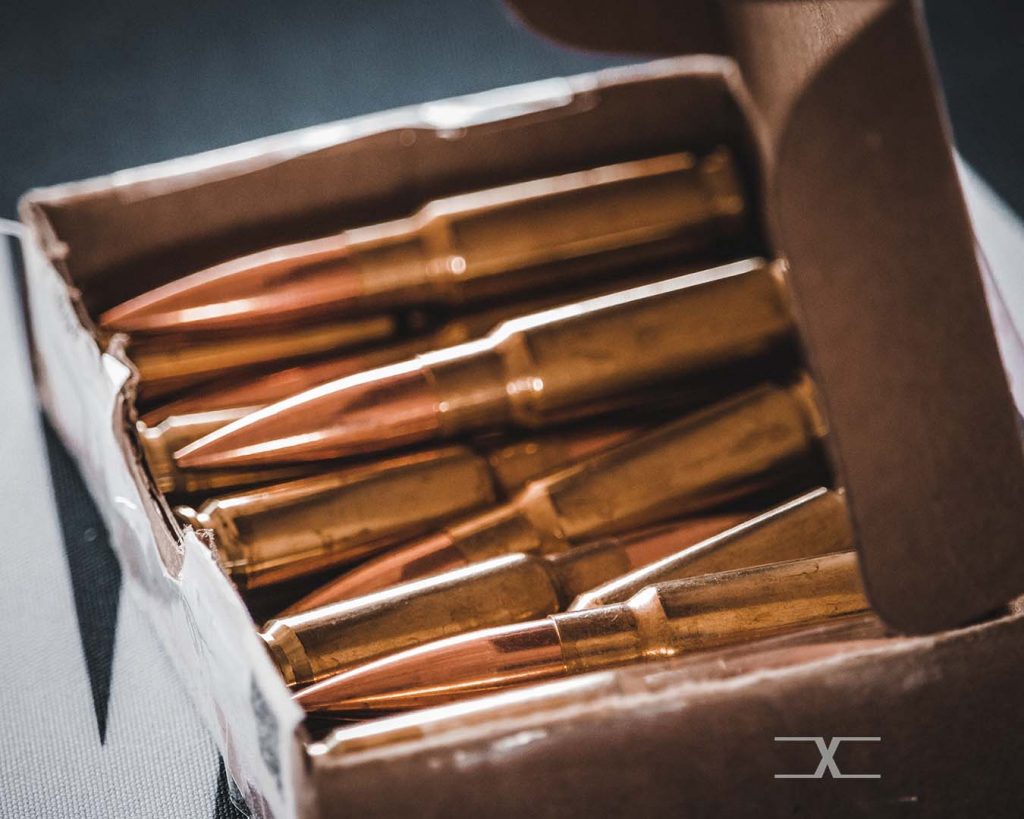 The easiest thing to do might be to imagine 8.6 BLK as the 300 BLK's big brother – but as far more than just a simple upgrade.
8.6 BLK Features
Fits AR-10 Sized Rifles
338 Subsonic Load Based around the 300 grain Sierra Match King
Similar to 338 Federal; however, the case was shortened to work reliably with gas guns without modification to mags.
Uses Standard 308 Mags
Low-Pressure Cartridge
Utilizes a shortened 6.5 Creedmoor case for the use of subsonic and high BC projectiles
Current Ammo Companies in Development: Gorilla, Hornady, Black Hills, and Discreet Ballistics
Designed Around a 12″ barrel
Faxon Firearms has previously shown several 8.6 Blackout loads with a 300-grain bullet and a 210 grain Barnes TTSX bullet. These loads are still in development but should become commercially available in the foreseeable future.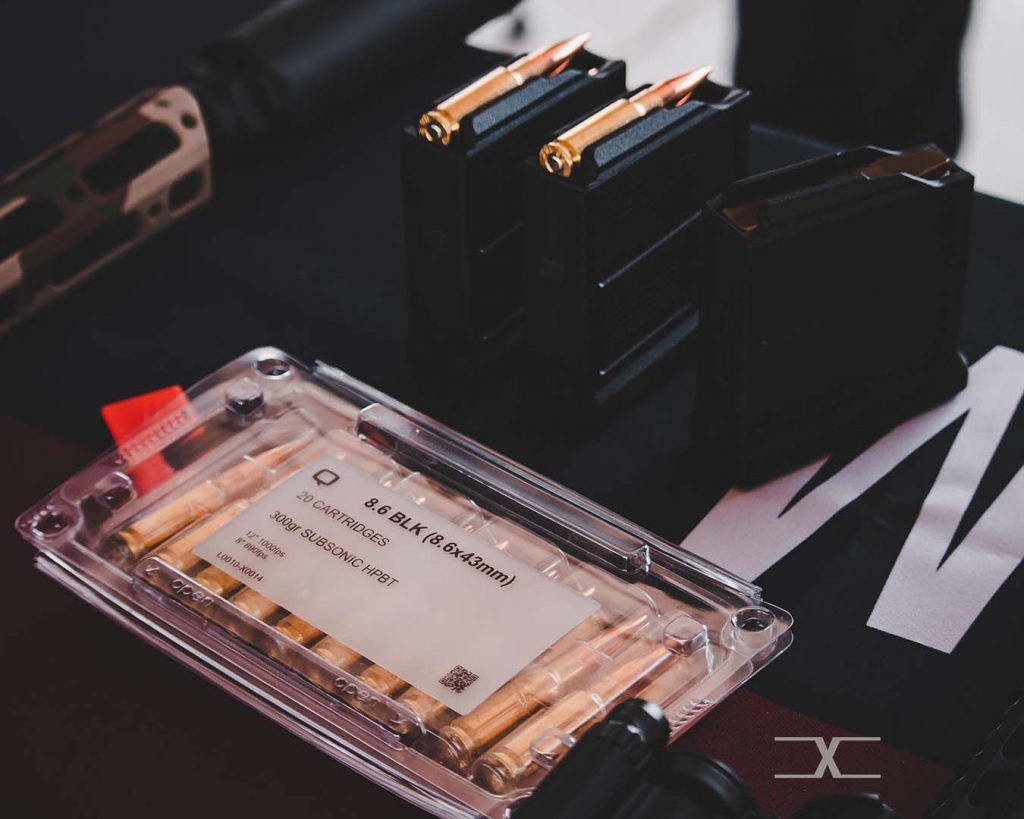 How is Faxon Firearms Involved?
Faxon Firearms has been privileged to work with Q on developing the best possible barrels to support this revolutionary new round. The team at Faxon Firearms is in the development of their own 8.6 BLK barrels for both the AR-10 and Remington model 700 platforms.
Faxon Barrels for the 8.6 BLK
Faxon Firearms will be offering 1:3 twist barrels chambered in 8.6 Blackout for Remington 700 platforms and AR-10 pattern rifles. The barrels for both platforms will be available in 8″, 12″, and 16″ length options.
Faxon Firearms 8.6 BLK barrel Details
1:3 twist rate
Better stabilization on long and heavy subsonic rounds
Better expansion of the projectiles
Re-allocates the energy from the sound and flash to the rotation of the bullet
.875 gas block journal for AR10
DPMS Gen 1 Pattern
Remage style barrels from Faxon will use a Remage style nut with a standard AR-15 armorers castle nut wrench. The nut is included.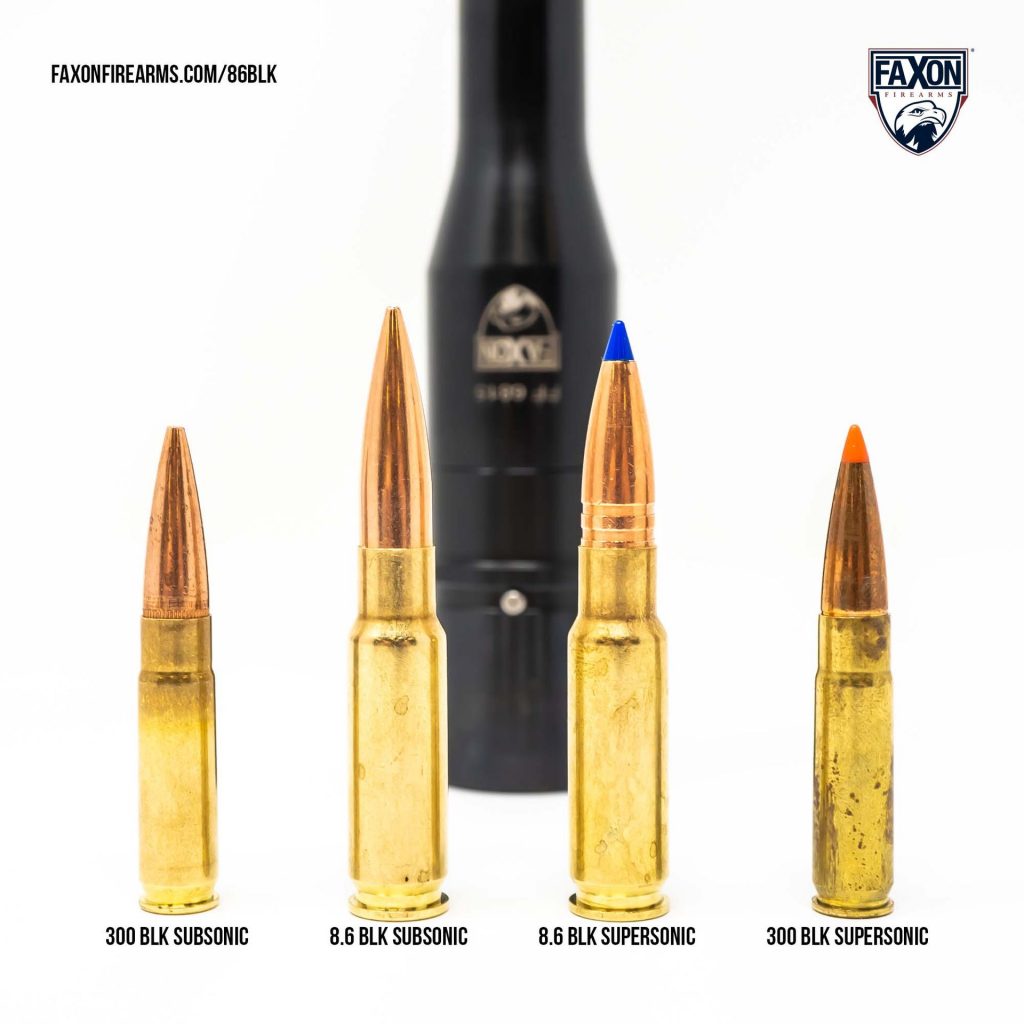 Why is the 1:3 Twist Rate Important?
Faxon Firearms is manufacturing the barrels for these 8.6 Blackout loads. These barrels are not by any means your standard rifle barrel. Designing and manufacturing them can be challenging, but Faxon Firearms has confidently stepped up to the plate. To properly stabilize the long and heavy 300-grain subsonic projectiles, the 8.6 blackout barrels must have a 1:3 twist rate. That means the round is making one full rotation every three inches of barrel length.
This helps the 8.6 caliber cartridge re-imagine energy on target.
Faxon Firearms' Barrels are slated to launch around late June or early July of 2022. The ammunition will also launch right around the same time. For more information on the 8.6 blackout project and to be notified about the availability of Faxon barrels, proceed to the Faxon Firearms 8.6 BLK page. It is dedicated to the Q collaboration.
Connect with Faxon on social: 
Facebook.com/FaxonFirearms/