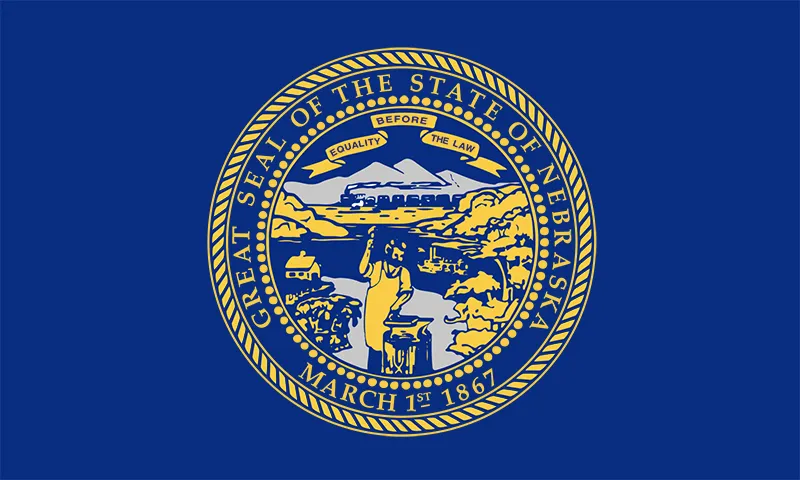 From the FPC,
LINCOLN, NE (April 25, 2023) — Today, Firearms Policy Coalition (FPC) announced that Nebraska Governor Jim Pillen signed the FPC-supported LB 77 into law, enacting permitless carry in the Cornhusker State. Nebraska is now the twenty-seventh state to enact such legislation.
Under the new law, which will take effect 3 months after the legislative session ends, Nebraskans and non-residents 21 and older will no longer need a license to carry concealed, though individuals must still be legally eligible to possess handguns. Carry licenses will still be available to eligible individuals who wish to acquire one for various purposes, such as compliance with federal law prohibiting firearm possession in school zones (18 U.S.C. § 922(q)(2)) and reciprocity with other states.
"After years of effort, Nebraska is now the latest state to restore the fundamental right to carry a firearm without needing a government-issued permission slip," said Richard Thomson, FPC's Vice President of Programs. "We look forward to restoring this right in the minority of states that still require a permit to carry. Additionally, we look forward to restoring the right for ALL adults in states that still ban 18-20 year olds from carrying."
Individuals who would like to Join the FPC Grassroots Army and support important pro-rights lawsuits and programs can sign up at JoinFPC.org. Individuals and organizations wanting to support charitable efforts in support of the restoration of Second Amendment and other natural rights can also make a tax-deductible donation to the FPC Action Foundation. For more on FPC's lawsuits and other pro-Second Amendment initiatives, visit FPCLegal.org and follow FPC on Instagram, Twitter, Facebook, YouTube.
Firearms Policy Coalition (firearmspolicy.org), a 501(c)4 nonprofit organization, exists to create a world of maximal human liberty, defend constitutional rights, advance individual liberty, and restore freedom. FPC's efforts are focused on the Right to Keep and Bear Arms and adjacent issues including freedom of speech, due process, unlawful searches and seizures, separation of powers, asset forfeitures, privacy, encryption, and limited government. The FPC team are next-generation advocates working to achieve the Organization's strategic objectives through litigation, research, scholarly publications, amicus briefing, legislative and regulatory action, grassroots activism, education, outreach, and other programs.
FPC Law (FPCLaw.org) is the nation's first and largest public interest legal team focused on the Right to Keep and Bear Arms, and the leader in the Second Amendment litigation and research space.
Permitless Carry
Constitutional Carry, or permitless carry, is the current best legal acknowledgment of the right to bear arms. If you are permitted to own them, you are permitted to carry them. You can own a pistol, you can carry a pistol. Are there 'restrictions still?' yes.
This does not undercut and should rather further encourage carriers to seek out good training to carry properly, but it removes a tedious legal barrier which is ultimately what a permitting scheme is.