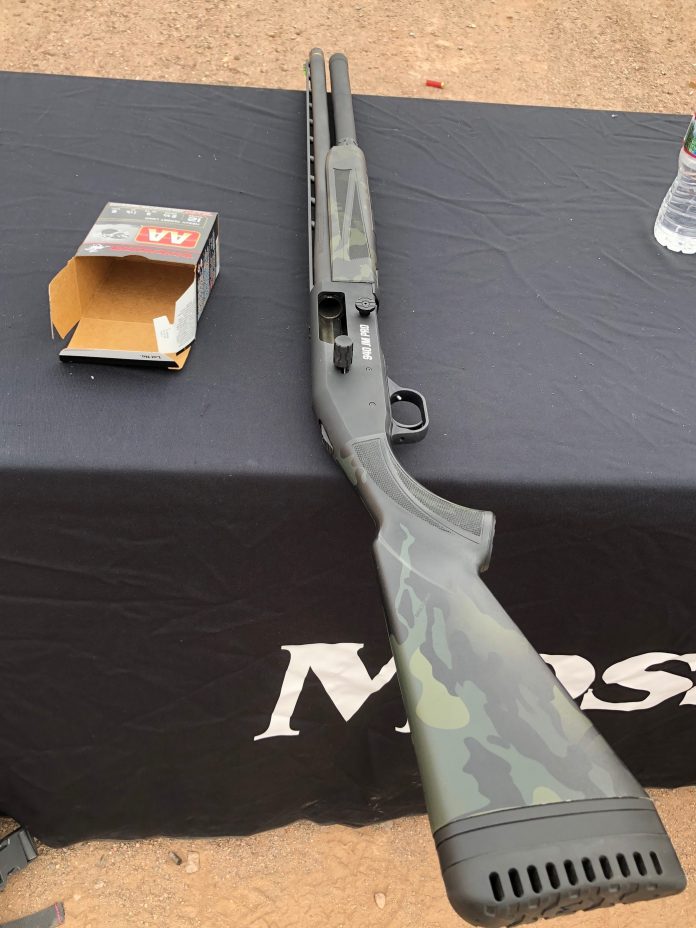 Mossberg has been making shotguns since sorta forever, but they are certainly not resting on their laurels. This year they have introduced a new semi-auto 12 gauge shotgun with competition and speed in mind. Building on the extremely successful 930 JM Pro line, Mossberg now offers the 940 JM Pro, and just as with the 930 JM, they did it with modifications and design input from shooting icon Jerry Miculek and women's shooting icon, daughter Lena Miculek.
I haven't shot 3-Gun in several years now, but I was anxious to try out this latest iteration of Mossberg's speedy shotty. SHOT Range Day provided just such an opportunity.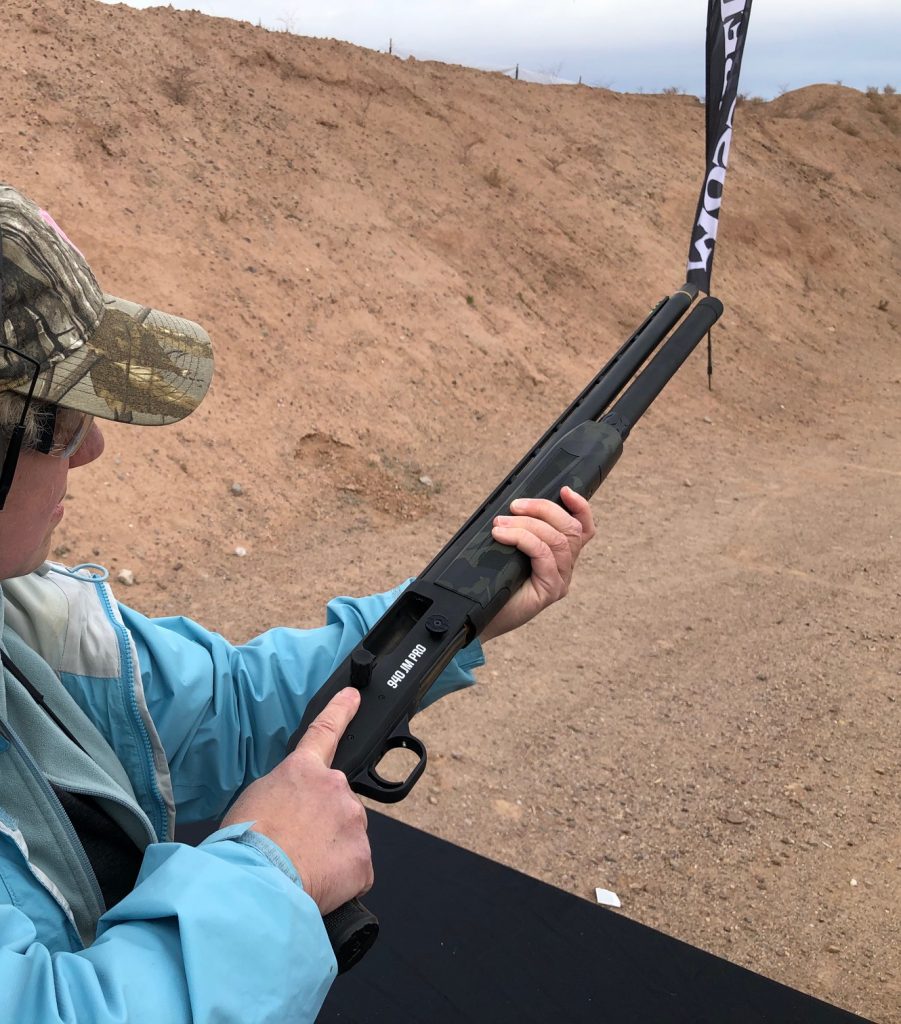 As you can see from the photos the gun comes "stock" with enhancements you used to have to pay for aftermarket. The bolt release button is huge and easily accessible, as is the oversized charging handle. I was able to load rounds through the loading port smoothly and easily – and without pinching my thumb, or losing a nail!
This gun cycled smoothly and super fast. They've tinkered with the gas system to speed things up – a feature I was noticing on range day. Engaging steel is faster than it used to be. But to really appreciate that you have to watch a video of Jerry running that gun. Holy Cow!
The biggest new feature from my point of view though is that the stock has spacers for an adjustable length of pull. This allows fit adjustments for women and junior shooters who may have been previously relegated to using a 20 ga youth model instead. Shims also allow for drop and cast adjustments. These features were not available on the 930 series, which is what has kept me from this line previously, despite the otherwise great design.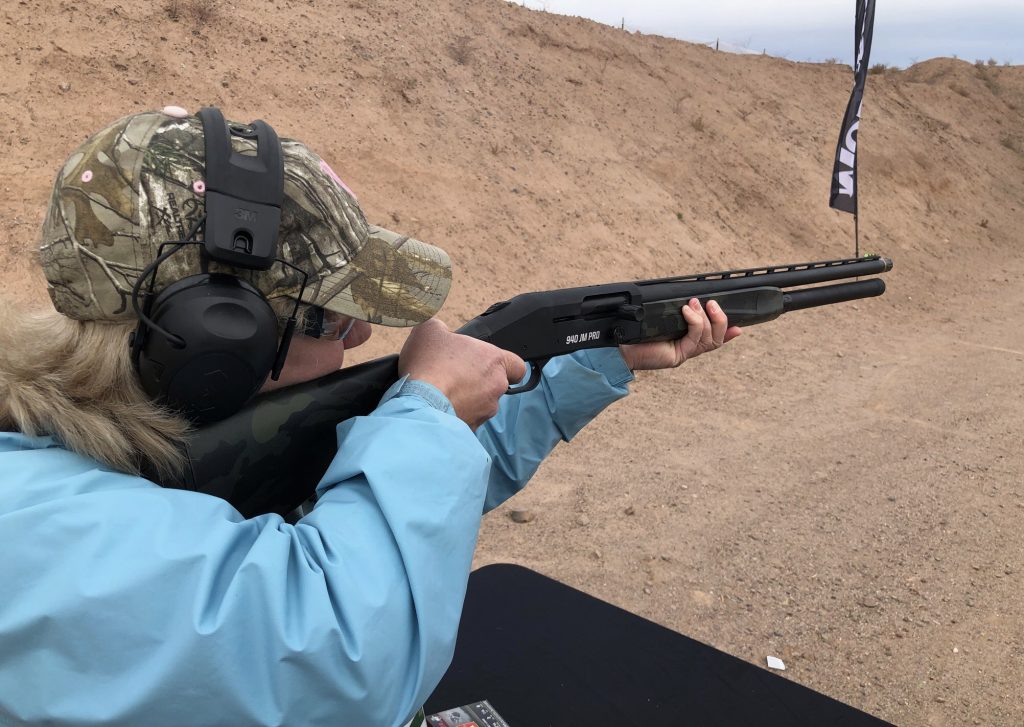 Another advantage to the redesigned gas system is that it allows for less fouling and thus less frequent cleaning for the lazy like me. (they claim 1500 rounds!) They have also enlarged and smoothed up the loading port to allow for those who have the dexterity for quad-loading (not me, I can barely manage twins – ha!). The orange follower helps for quick confirmation of a cleared gun on a completed stage. In addition to the previously mentioned large bolt release button and charging handle, there is a fiber optic front sight, and Briley chokes to complete the competition-ready package.
For those who are looking for other than competition purposes, the 940 JM pro also comes with a camo pattern stock, suitable for more hunt-worthy pursuits. You'd have to put a plug in that nice big magazine, but then you'd have a dual-use competition/hunting gun that way – which sometimes helps when you are trying to talk yourself into a new firearm purchase. I personally would not need much convincing. This gun speaks for itself!