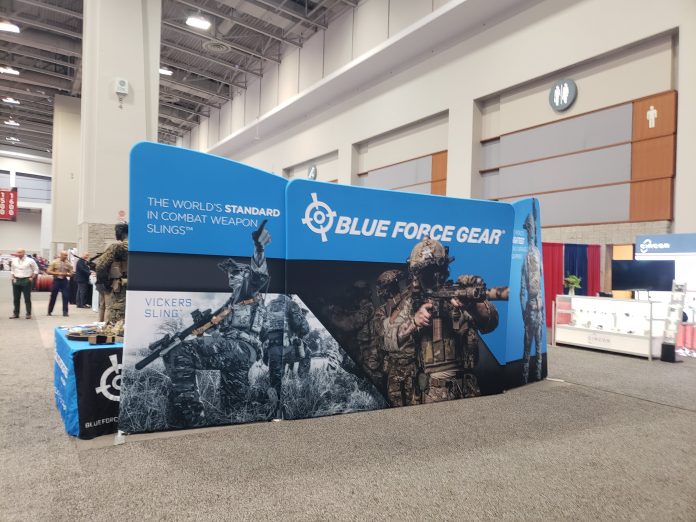 This year Modern Day Marine was held at the Walter E. Washington Convention Center in Washington DC. on May 10-12th. It had a full list of exhibitors from Sig Sauer showing off their NGSW, FN and their Evolys Machine Gun, Magpul, L3Harris, Atlantic Signal, even F45 Training which is a local fitness company. They set up a couple workout drills for the Marines on the showfloor.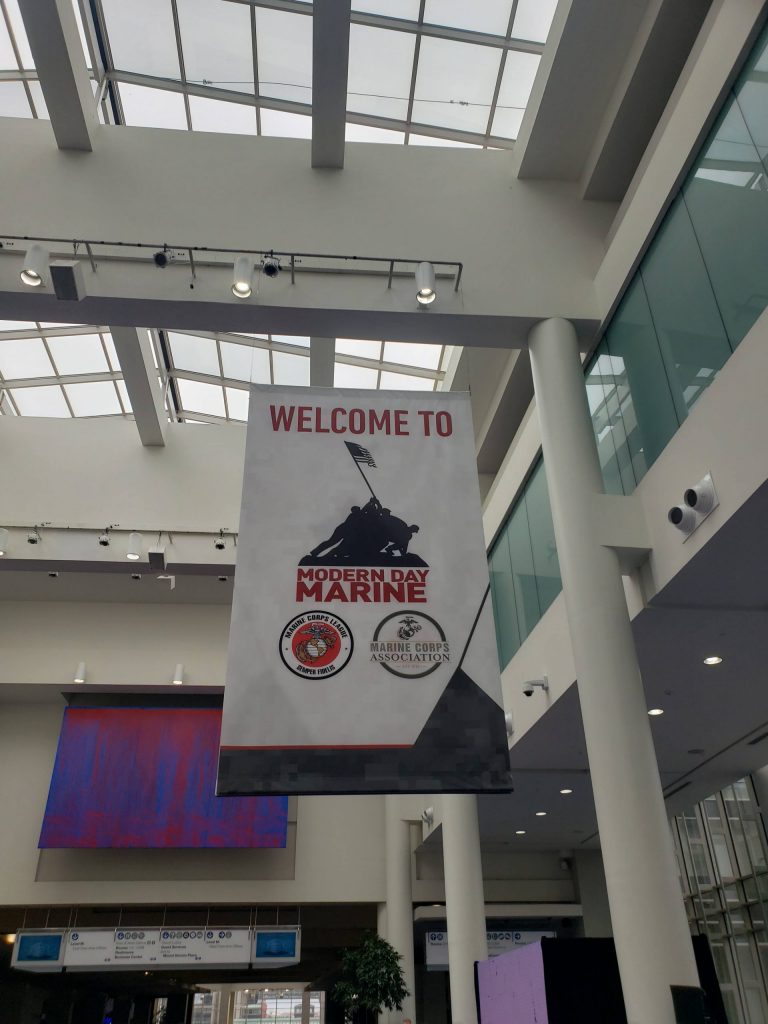 Blue Force Gear showed up with a couple of newer items like the GMT Sling and the Initiator coupler. They also showed off some upgrades to their current items such as the CHLK Belt.
We all know Blue Force Gears slings to be strong and easy to manipulate. The GMT Sling comes as a worthy addition to the line up after a large entity specifically asked for this type of sling to be made. Imagine the BFG Vickers Sling. Now, imagine that sling with a longer tail. The same easy adjustment remains, just with further away access, more adjustment, and a different type of pull. This isn't like other tailed slings that the tail ends up being way too long, getting stuck in ejection port covers, looped, or anything like that. During testing the tail of the GMT sling did not get caught into one piece of equipment or gear and shown that whether running the GMT over kit, on a gun attached to a tripod, or prone, it proved to be quick and easy to adjust with no hindrance to the operator.
"The BFG proprietary solution dyed CORDURA® nylon webbing used for the GMT sling has more "loft" (thickness and softness) than traditional sling materials. This makes it especially suited for a sling application since it works well with the adjuster under tension and is also comfortable against the skin under load. Importantly, the same loft that makes the material a great choice also makes it less likely to be a snag hazard."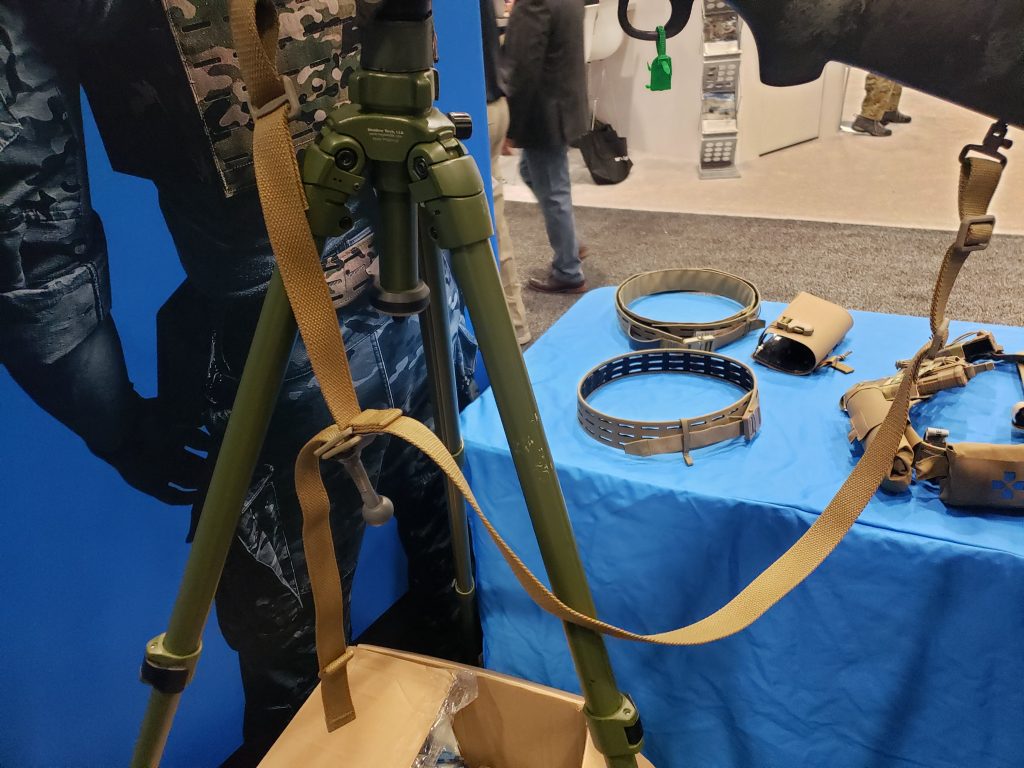 "The Dual Initiator Coupler Kit streamlines breaching and explosive use with worry free initiator pairing and alignment. The Coupler Kit holds two dual purpose M81 igniters for use with shock tube or M700 timed fuses aligned so that both firing pins can be pulled at once if needed. "
The Dual Initiator Coupler Kit solves the problem of having to line up, remove, and reapply tape to your pair of initiators. Oftentimes operators will simply take some tape and wrap it around two M81 ignitors to enable them to pull both firing pins at once. This takes time and some reapplication if not properly aligned the first time. This kit fixes those issues by using "two injection molded halves secured by a section of ONE-WRAP that can be reused over and over again. "
As with all Blue Force Gear, the Dual Initiator Coupler Kit is made in the USA."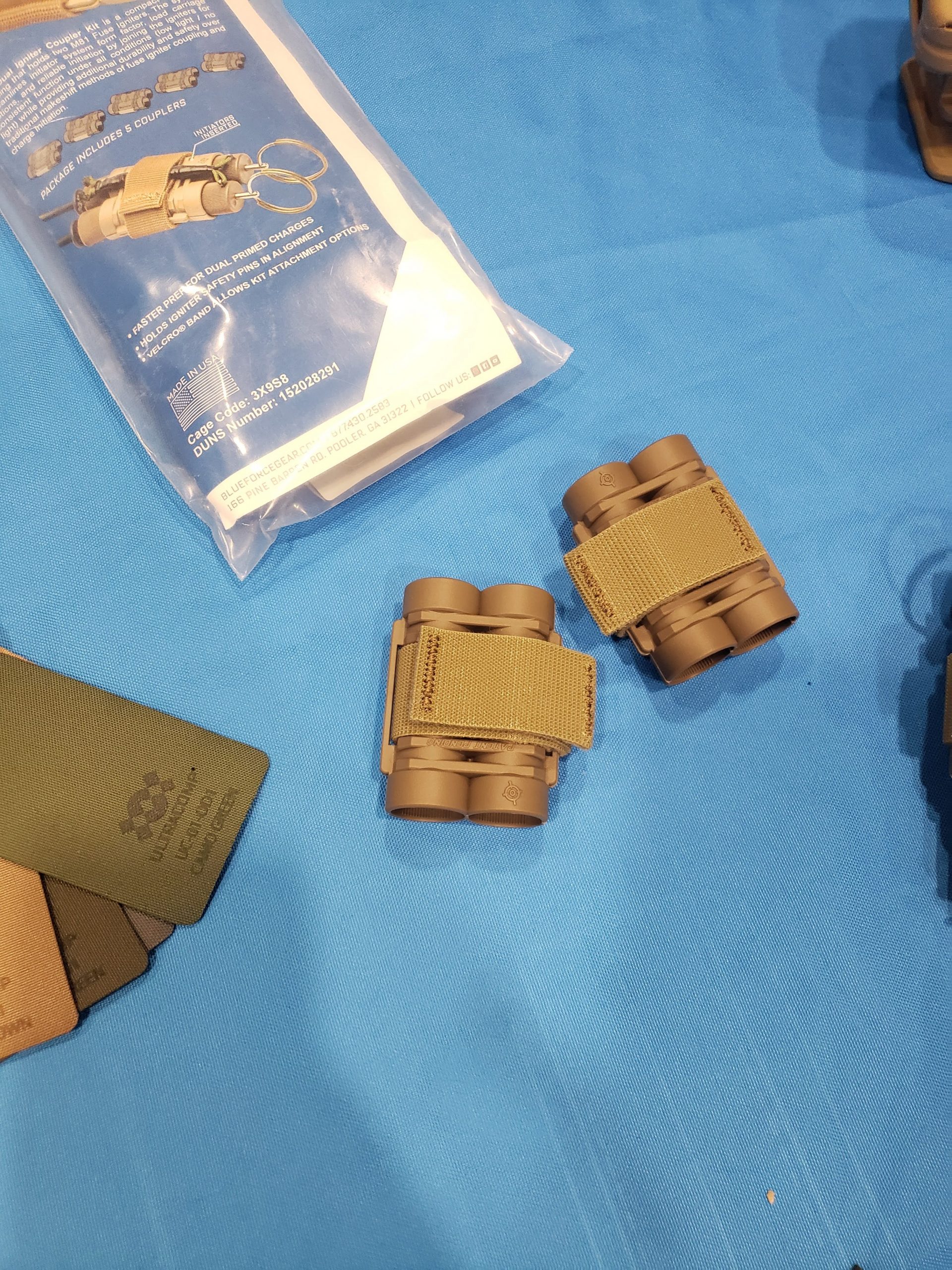 The Blue Force Gear CHLK Belt, being seen as one of the lightest and most comfortable battle belts currently on the market. While this belt was made for helicopter assaulters due to its "fewer snag liabilities and load rated to be able to 'clip in' and provide life saving tethering to the aircraft.", it is well loved by the other gunfighters within the community. BFG will be making belts without the two tether points however mag pouches will easily mount right over the clip in loops so it doesn't make you lose any mounting space. Another update is the construction of the belt. A highly praised point of the CHLK Belt was the curve that was designed in. This helps ensure that the belt doesn't dig into your hips. BFG has since updated that curve after another year of testing making it more natural to the body shape. The inner belt will also feature an easier way of tightening whether it is worn with hook and loop out to wear with the outer belt, or in to be worn as its own belt.
Note: I have actually cut the tether points off myself and it didn't hurt the belt construction in any way. So that is an option if you don't want to wait for the other belt to be released.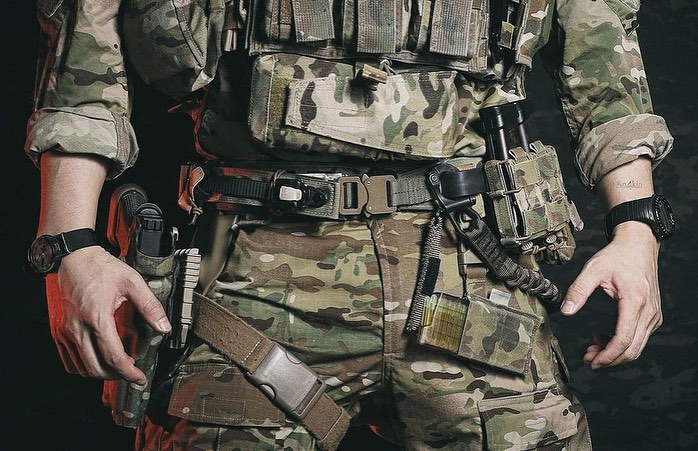 Modern Day Marine Next Year
MDM will take place during the same time next year, May 10-12 at the Walter E. Washington Convention Center. It is said to be on a different level which is much bigger. The 2023 floor plan and exhibitor list is already finalized and can be found here. Follow Modern Day Marine on social media to stay up to date.
See you next year!