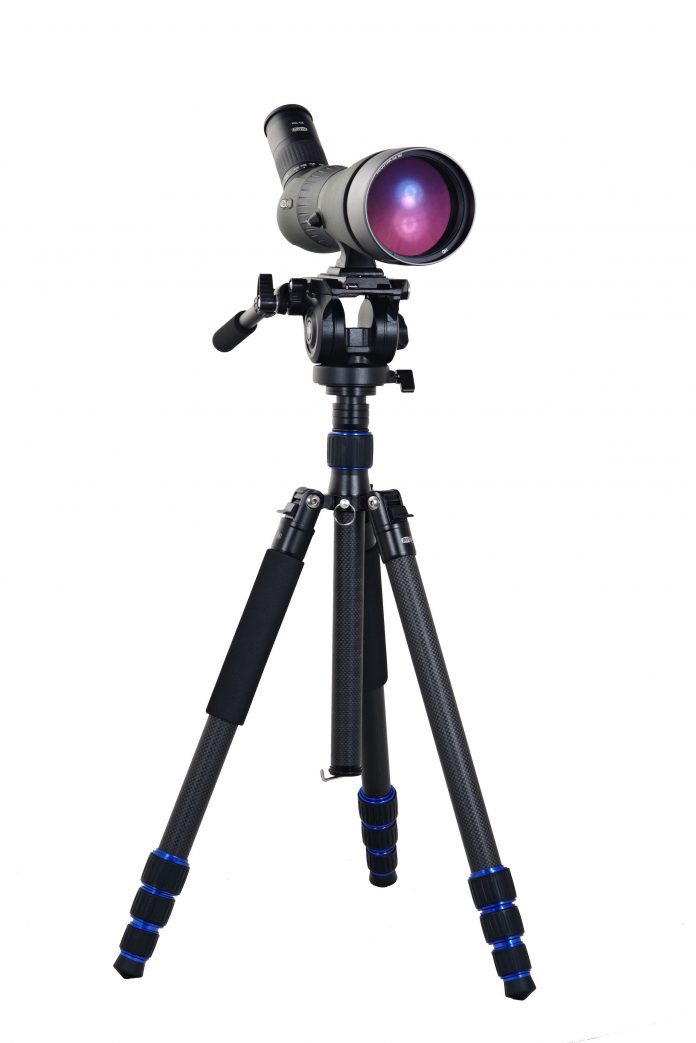 TAMPA, FL, August 2, 2019 – Meopta USA Sport Optics is pleased to introduce the Meopta Carbon Fiber Tripod.   This lightweight, extremely durable tripod is ideal for hunters who need a rugged, easily portable, and highly stable tripod in the field.  The Carbon Fiber Tripod comes standard with a ball head, pan-tilt head, universal smartphone adapter, and premium carrying case.
The Meopta Carbon Fiber Tripod is designed for spotting scopes of all makes and models as well as binoculars with the use of a standard tripod adapter. The fluid heads deliver smooth, vibration-free movement making it easier to glass vast areas. The phone adapter works with all brands of smartphones and can be attached to the tripod to take quality photos and videos in the field.
"Efficient and effective glassing is crucial on many hunts, and we want to offer our customers a rugged, lightweight, highly stable tripod at a great price," said Randy Garrison, Director of Meopta USA Sport Optics. "With the Meopta Carbon Fiber Tripod, our customers have the convenience of getting all their optical equipment in one place and the confidence of knowing we stand behind the performance."
Weighing just 4 lbs., the Meopta Carbon Fiber Tripod folds to 18 inches for easy carrying and comes with a stylish premium nylon carrying case. The maximum total rise with center riser extended is 70 inches, and there is a center hook on which to hang extra weight, such as a backpack, for additional stability if desired. The kit also comes with four quick-release (QR) plates (two for each head) to speed deployment in the field, and one leg of the tripod is detachable for use as a monopod.
Meopta is offering a special package deal which includes the Meopta MeoPro HD 80 Spotting Scope (straight or angled) and Carbon Fiber Tripod. This kit will retail for $1,699 vs. $1,599 for the HD 80 Spotting Scope alone, creating a $200 value for the consumer.
Retail Pricing:
Meopta Carbon Fiber Tripod:                                                                  $299.95
Meopta Carbon Fiber Tripod and MeoPro HD 80 Spotting Scope Kit: $1,699.95
About Meopta
Meopta has been producing high-end European optics for over 85 years. Meopta is a leading manufacturer & partner to many of the world's finest optical brands. Meopta conceives, develops and manufactures precision optical and electro/optical systems for semiconductor, medical, aerospace and military industries as well as for consumer markets.
For more information regarding Meopta, please visit www.meoptasportsoptics.com.