The day after I impulse buy a CZ Scorpion EVO 3 S1 (because I found an FDE one) good ole' Flannel Clad Master Blaster GarandThumb dropped his review on that very gun.
For anyone living under a rock the CZ Scorpion EVO 3, and the later more "westernized" S1, launched a few years ago and made a huge wave on the PCC/SMG market because it was… well… affordable. The base pistol was around $900. Accessories were cheap, magazines were cheap, and in keeping with CZ tradition it all worked. You could fully outfit a 9mm 'carbine type pistola' with light, optic, spare magazines, a bag, sling, and a stock to SBR it or a pistol brace, for well under $2,000.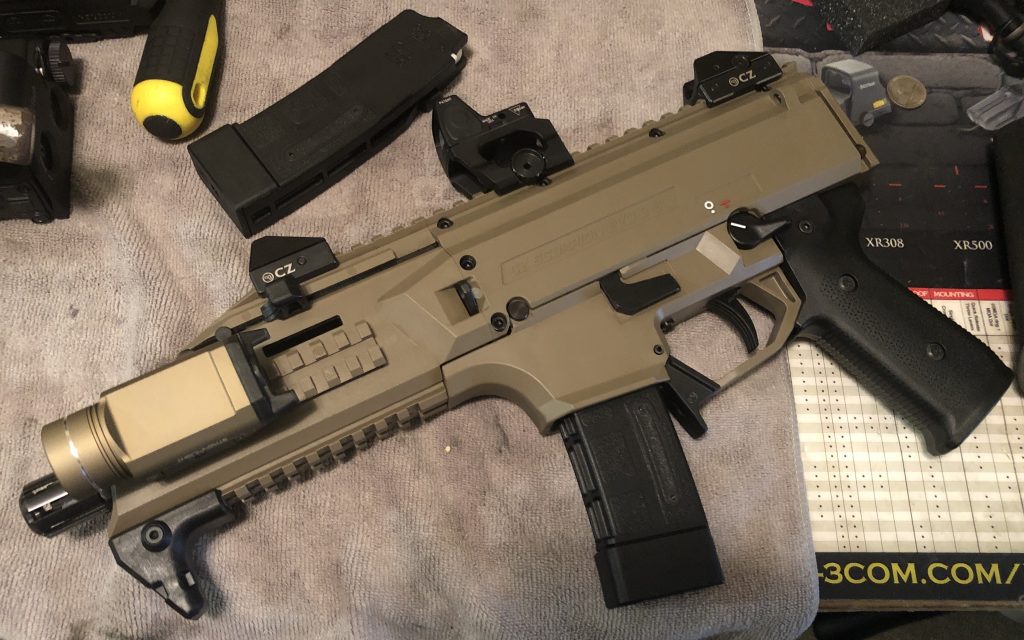 Compare that to the SP5 at $2800? Yes, roller delays run smooth as glass, but the guns cost for that smoothie.
Not knocking them. I love them.
But to get essentially the same basic in role set up in a 9mm PCC type pistol 'carbine' or SBR your expenditure is going to double, and the difference is blowback vs. roller delayed blowback. We've forgotten that the MP5, a G3 derivative, was designed to be cheaper to produce with stamped metal than the 'pricey' FAL/G1. Oh well, market demand is what it is.
Anyhow, I jumped into another little PCC 9mm and I'm stoked.
Why? Four words.
Last.
Round.
Bolt.
Lock.
Oh, and its FDE.