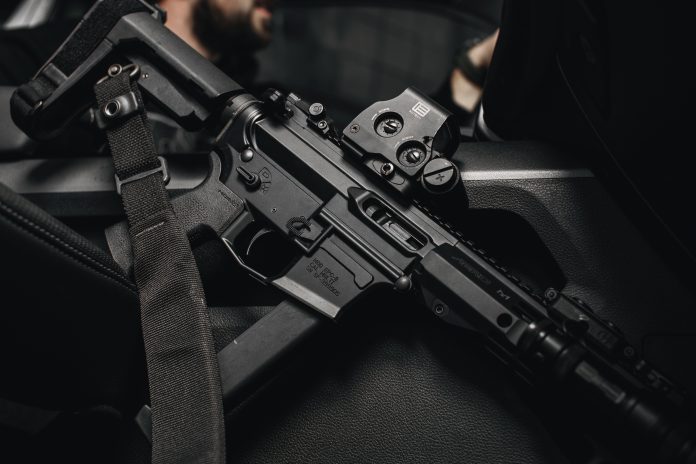 From Aero Precision:
The EPC-9 is Aero Precision's leap into the world of Pistol Caliber Carbines. The EPC, or Enhanced Pistol Caliber, was designed to change the landscape of the PCC market. Engineered from the ground up, this product line was built on the foundation of superior American quality and precision manufacturing you have come to expect from all Aero Precision parts and components.
The core of the EPC-9 features an upper and lower receiver set. These receivers are precision machined from custom 7075-T6 aluminum forgings, providing attractive aesthetics without the billet price. The upper receiver features patented last round bolt hold open technology. The lower receiver includes the proprietary parts and components installed from the factory, including the magazine release and ejector. Other parts and components are AR15 compatible, making the EPC perfect for whatever pistol caliber AR build you have planned.
The EPC-9 Receiver Set MSRPs for $269.99, providing the builder with a high-quality foundation at an affordable price. The initial EPC-9 product offering includes receiver sets, barrels, complete upper receivers, 9mm bolts, parts kits and buffer kits.
The EPC-9 Receivers are compatible with .40 S&W builds as well. The EPC-10 Receivers, which will be available at a later date, will be compatible with 10mm/.45 ACP.
Learn more at https://www.aeroprecisionusa.com/epc.
For questions, please email pr@aeroprecisionusa.com.
About Aero Precision
Aero Precision was founded in 1994 in Gig Harbor, WA. The company originally began in the Aerospace industry and currently operates as a leading firearms parts and components manufacturer. Aero's innovative products and manufacturing practices have resulted in a desirable, made in the USA line of products that are highly respected by recreational, sport and professional users alike.
The teased PCC from 2020 is finally here. The new dedicated 9mm/.40 receiver sets are the start of the new lineup. There are already plans to expand it to cover more calibers by the end of the year.
Pandemic delays are past to a degree, demand is still insanely high so 'out-of-stock' will sadly be as common as usual but getting on the lists will produce results with patience. Now if we can just find in stock 9mm it'll be a party!