With SHOT Show right around the corner it is time to begin our annual pre-SHOT new product announcements.  Like years past, we will be rolling out an email a day, telling you what is on the horizon for Magpul Industries, followed by an exciting week in Vegas where you can stop by our booth and get your hands on the product itself. Please visit our website, help us spread the word across your various communications platforms and stay tuned for more exciting news from Mapgul.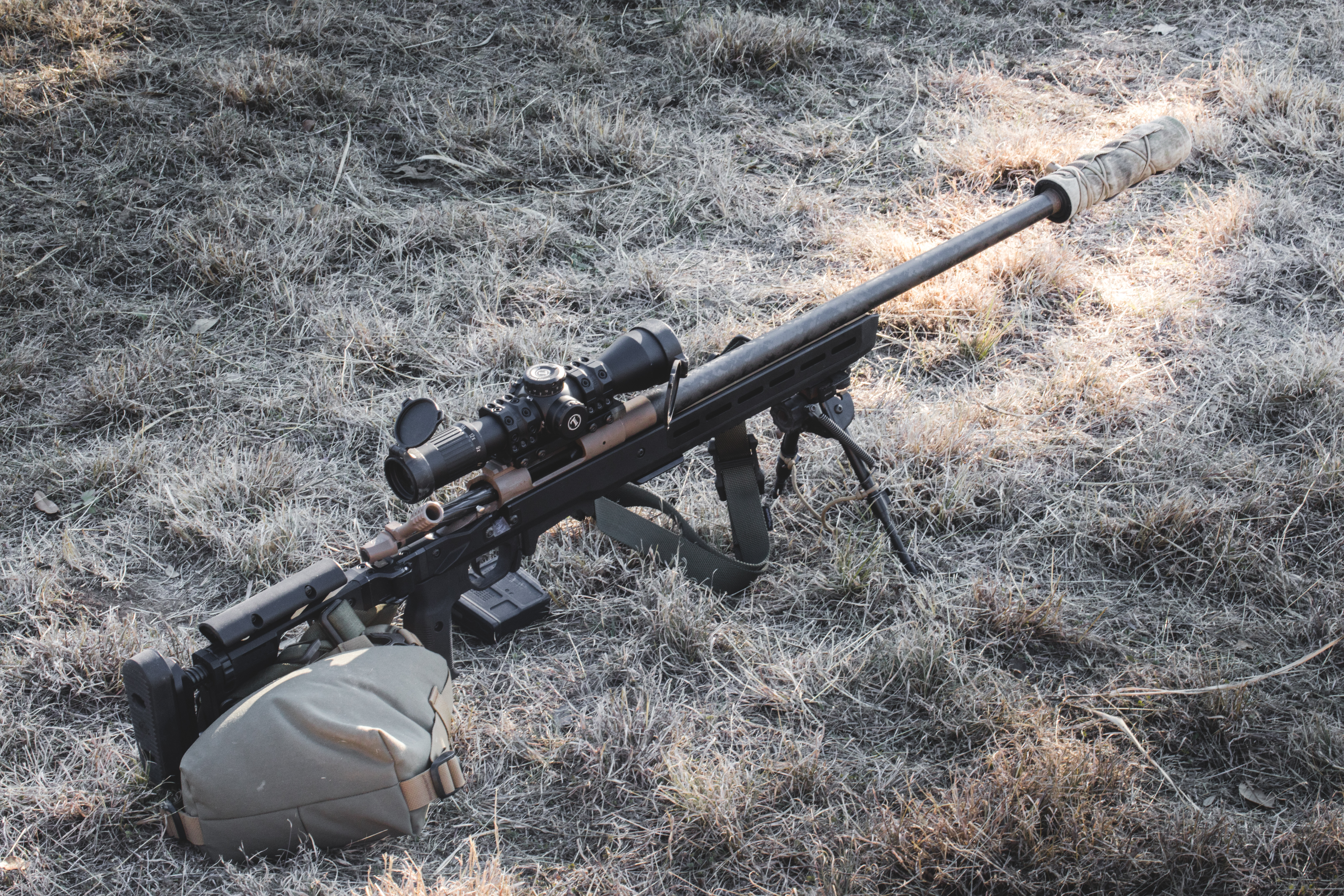 Kicking off 2018 is the announcement of the Magpul Pro 700 Rifle Chassis.  At the very start of our bolt action program – and even from the earliest days of Magpul precision rifle training – we knew that the ultimate goal was to build the best possible "no limits" rifle chassis in the world.  After years of design, prototyping and testing, and guided by Magpul Core and other accomplished shooters from military, law enforcement, and competitive backgrounds, it's time to show our hand.  
The Magpul Pro 700 Rifle Chassis is an uncompromising, full featured precision rifle chassis for short action Remington 700 actions and other Rem 700 footprint actions.  The Pro 700 combines innovative engineering, precision machining, MILSPEC quality finishes, and an extensive list of purposeful design features with complete adjustability to provide demanding end users with the most comprehensive available precision rifle platform solution for true out of the box performance. 
Based on a full billet aluminum skeleton and clad in Magpul polymer for environmental comfort, noise mitigation, and ergonomics, the Pro 700 is also fully ambidextrous.  Capable of fitting both right and left handed actions with the simple swap of a bot-cutout plate, and with a reversible cheek riser and reversible hinge on the folding version, "lefties" haven't been left out.

FEATURES

Type III hard anodized machined 6061-T6 billet aluminum V-bedding block, body, adjustment knobs and forend with high strength injection molded polymer body covers optimally placed for comfort and aesthetics

• Ambidextrous bedding block can be changed by swapping the QD sling swivel plate and bolt retainer insert for left or right hand actions using a 1/8" hex wrench

• Folding stock with push-button activated durable cast 4140 steel hinge with Melonite finish is reversible for left or right folding capability with the use of a 5/32" hex wrench. A fixed stock adapter is available for a non-folding stock solution

• Folding stock is also designed to capture the bolt handle when folded and is compatible with a large variety of aftermarket bolt knobs and handles

• An NVD clip on mounting rail solution is available

• Overall LOP adjustment range is 13.25" – 15.125"

• Butt pad height can be adjusted up 1.33" and down .90" and is adjustable left or right for a total of 5 degrees

• Comb height adjustment has a 1" range with a secondary locking knob to eliminate movement in the cheek riser

• Cheek riser features a 3-position fore/aft adjustment of +.375", 0" and -.375" which can also be changed for left or right side usage using only a common hex wrench

• Injection molded polymer grip with 5 degree forward edge sweep and enlarged palm swell with 7 degree aft edge sweep for enhanced user comfort combined with a .75" fore/aft adjustment range using a common hex wrench

• Additional grip option included with a more aggressive sweep and enlarged palm swell for the shooter that is more inclined to a less vertical grip interface (8 degree forward / 20 degree aft edge sweep)

• Durable cast steel rotation limited QD sling swivel mounts with  Melonite® finish fits up to 1.5" push button swivels

• M-LOK® slots for accessory mounting on the forend (left-6/right-6/bottom-7) and the stock (bottom-2)

• Integrated AICS pattern magazine well of reinforced polymer construction optimized for PMAG®5 & PMAG®10 7.62 AC™ magazines  as well as most other AICS pattern short action magazines

• Large trigger guard allows for use with gloves and accepts most factory and aftermarket curved or flat triggers

• Low-profile, anti-snag ambidextrous magazine release is made of Melonite® treated steel for wear and corrosion resistance

Made in the USA, this feature rich product comes at the humble price of $999.95 MSRP.