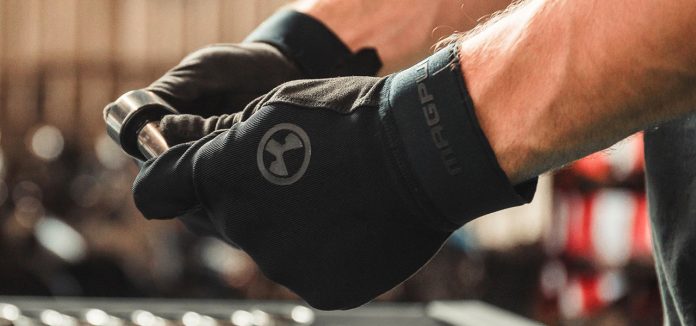 The wizards of Magpul always have a line up for SHOT Show and this year looks no different. Three announcements have been dropped so far out of the eleven total they're teasing.
Savage Owners can now get in on the Magpul rifle stock goodness right along with their Remington and Ruger compatriots
Our Hunter 110 Stock – Savage® 110 Short Action features enhanced ergonomics, versions for both right and left-hand actions, eight M-LOK slots for mounting options, and a fully adjustable length of pull and comb height. It was designed for 3rd generation Savage short action Series 10/110 centerfire rifles with center-feed magazine compatibility and action screw hole spacing of 4.40" (H-prefix and later) with production date of 2006 and later. Like our other Hunter stocks, it features a Type III hard anodized, machine-finished, cast aluminum bedding block that doesn't require bedding and is a true "drop-in" stock solution.
FEATURES
One Bolt Action Magazine Well – Hunter 110 (required for stock and magazine compatibility) and one PMAG® 5 7.62 AC included for reliable detachable box magazine compatibility
Available for right and left-hand actions
Compatible with barrel profiles up to Heavy Palma and Savage Varmint barrel contours
And many others
PMAG® 10 5.56 AC™ – AICS Short Action
Magpul has cracked the code on a design for a 5.56 AICS bolt action magazine. The AICS short chassis systems are built around the 7.62x51mm cartridge and its derivatives, the shorter 5.56 and its brethren have proven finicky in the past to accepting a conversion into the spacious chamber dimensions of short action rifles. Meaning 5.56 short actions were internal mag only.
The PMAG® 10 5.56 AC™ is a polymer 5.56×45 NATO (.223 Remington) magazine designed for short action Accuracy International Chassis Systems (AICS)-pattern bottom metal, including the Bolt Action Magazine Well for the Magpul Hunter family of stocks. It features GEN M3™ technology, including a self-lubricating follower, a stainless-steel spring, and constant-curve internal geometry for smooth feeding of 10 rounds. Designed from the ground up to solve the challenges of feeding 5.56/.223, it incorporates offset feed lip geometry that maximizes bolt face engagement, guaranteeing reliable feeding and solving the bolt face issue common to other AICS-pattern magazines for 5.56 based cartridges.
FEATURES
Compatible with short action AICS-pattern bottom metal and cartridges built on a 0.378" case head such as 5.56×45 NATO (.223 Remington)
Accepts cartridge overall length (COAL) of up to 2.39"
Offset feed lip geometry designed to maximize bolt face engagement and optimize reliability
And many more
Magpul® Technical Glove 2.0 & Magpul® Patrol Glove 2.0
The most lightweight and tactile glove in the Magpul lineup, the Magpul Technical Glove 2.0 offers abrasion protection with maximum dexterity. Fitted with durable synthetic construction, suede-backed thumbs, and a compression-molded neoprene cuff to provide a second-skin fit. Includes a tough, suede palm. The narrow forefinger maintains your range of motion for better control of your firearm's trigger and selector. The thumb, index, and middle fingers on both hands are also touchscreen compatible.  
FEATURES
Protection for active hands with minimum impact on fine motor skills
Suede-backed thumb area to quickly remove fogging on hunting optics and glasses
Lightweight, durable glove that won't compromise dexterity
Compression-molded neoprene cuff for secure fit
And many more
The Magpul Patrol Gloves 2.0 are the next evolution of our popular Patrol Glove, with enhanced articulation at the palm and flexible knuckle panels for added tactility. They feature a lightweight construction with a premium leather palm and thumb panel for improved fit. The corded stretch nylon construction on the back of glove, combined with a lightly padded contour panel at the knuckles, increased protection and flexibility across a range of activities. Whether in the field or at the range, Magpul Patrol Gloves 2.0 provide excellent comfort, dexterity and protection. 
FEATURES
Wrap-up finger pattern and articulated palm pattern for added dexterity and protection
Goatskin palm for maximum durability
Touchscreen capability in the thumbs
Closed cell foam padded knuckle protection
And many more
More to follow. Rumors of a Brace abound…