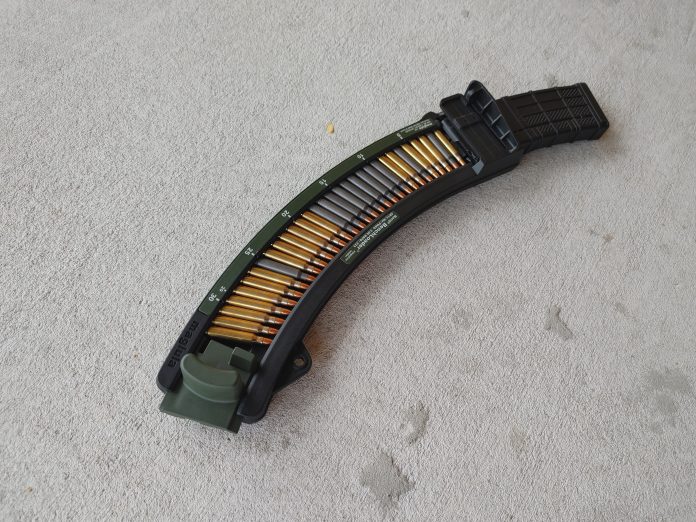 I've always enjoyed magazine loaders and found them convenient, but I didn't know the definition of need until I took a rather impromptu class. With little time to prepare, I graded my gun, my mags, and an ammo can. As I zoned out before the class loading mags, I realized my thumbs might be a little weak. After loading just five mags, they were hurting, and by the time I hit seven, I was convinced my thumbs needed to work out more. I was also convinced I needed something besides them to load mags, and that led me to the Maglula AR Benchloader.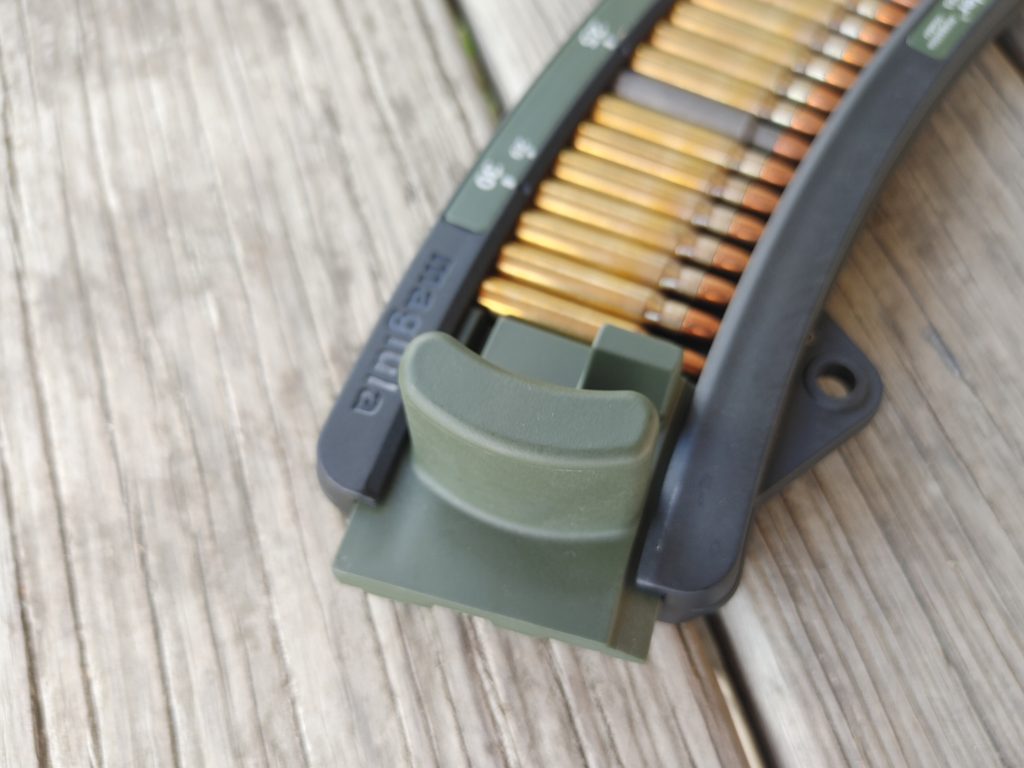 I initially went to Maglula to grab one of their basic mag loaders but quickly stumbled across the AR Bench Loader. GunmagWarehouse had one for a great price, and here we are. With the loader in hand, or rather on the table, I've freed my thumbs from the weight of their labor. Am I benign dramatic? Maybe, but I can't get over how easy this thing makes loading magazines.
Load Em Up With the Maglula AR Bench Loader
This thing isn't exactly compact. It fits in my Blackhawk Range Bag, but isn't going to fit in my cargo pocket. It's designed to be laid on a flat surface. You dump a maximum of thirty rounds into the tray. You then plug your magazine into the loader. It has active retention and plugs into the magazine release slot. Once plugged in, drop the rounds into the loader, grab the handle, and push those squirrely bastards into the magazine.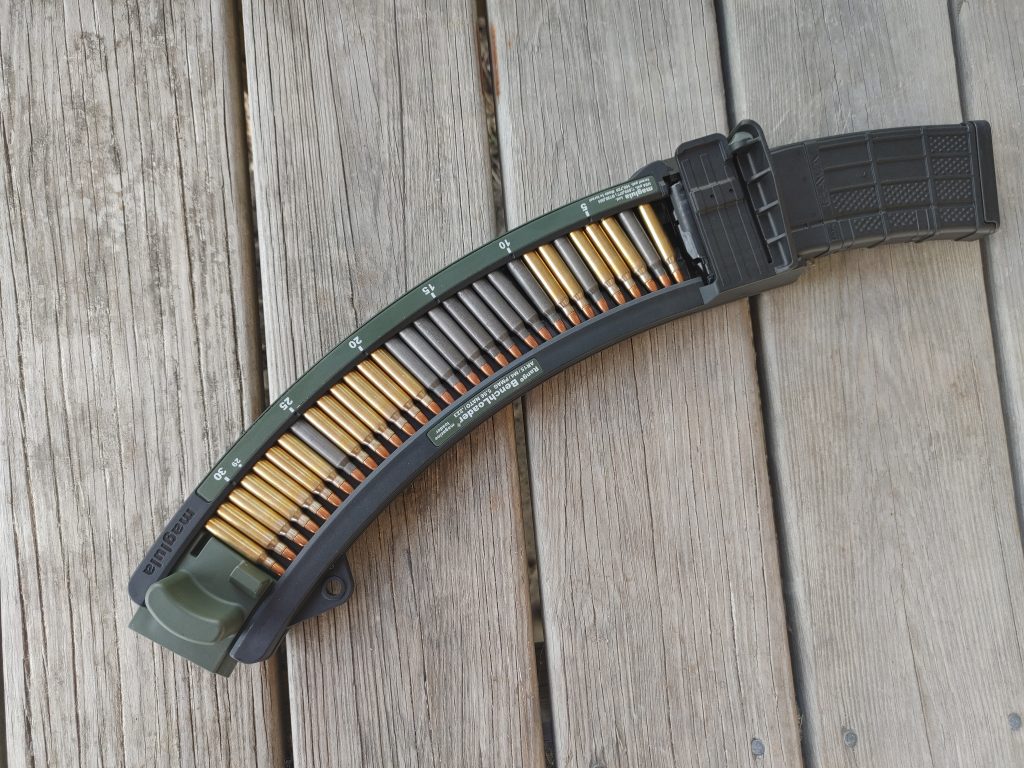 It takes very little effort, and the rounds fly into the magazine without issue. None became lost or disturbed as I drove the handle home and filled the magazine. Over and over, it worked flawlessly, giving me a fresh batch of loaded mags without the pain of sore thumbs from metal mag lips.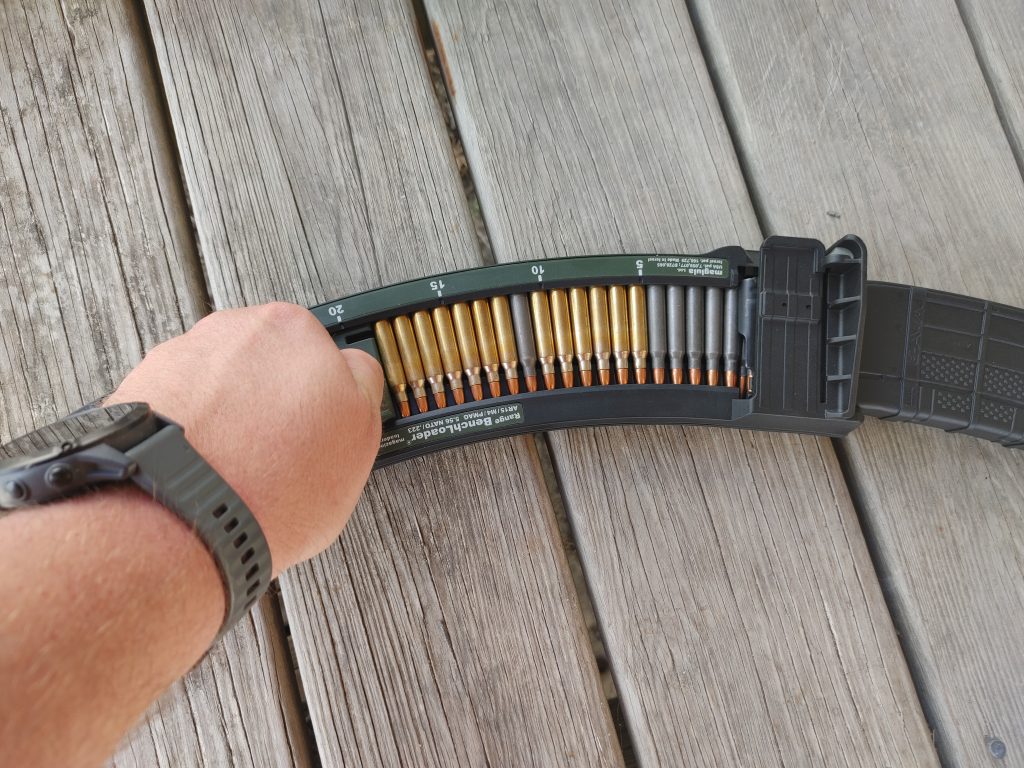 Does it save time? A little, but it does take time to drop the cartridges into the slot. You can't just pour them in freely. You have to properly align them with a lip. When put against a stopwatch, the Maglula AR Bench Loader just barely beats thumbing each round into the magazine. Where it really shines is just making life easier. It preserves the integrity of your thumbs and keeps things remarkably simple.
Specs and Facts
The Maglula AR Bench Loader works, that's clear, but let's get specific with things. The device is 16.5 inches long and weighs 12.7 ounces. It's made mostly from a high-impact polymer. The Loader has two slots that allow you to either chain the loader down or screw it to a surface. It's clearly designed for a high-volume shooter who would mount it and use it when necessary.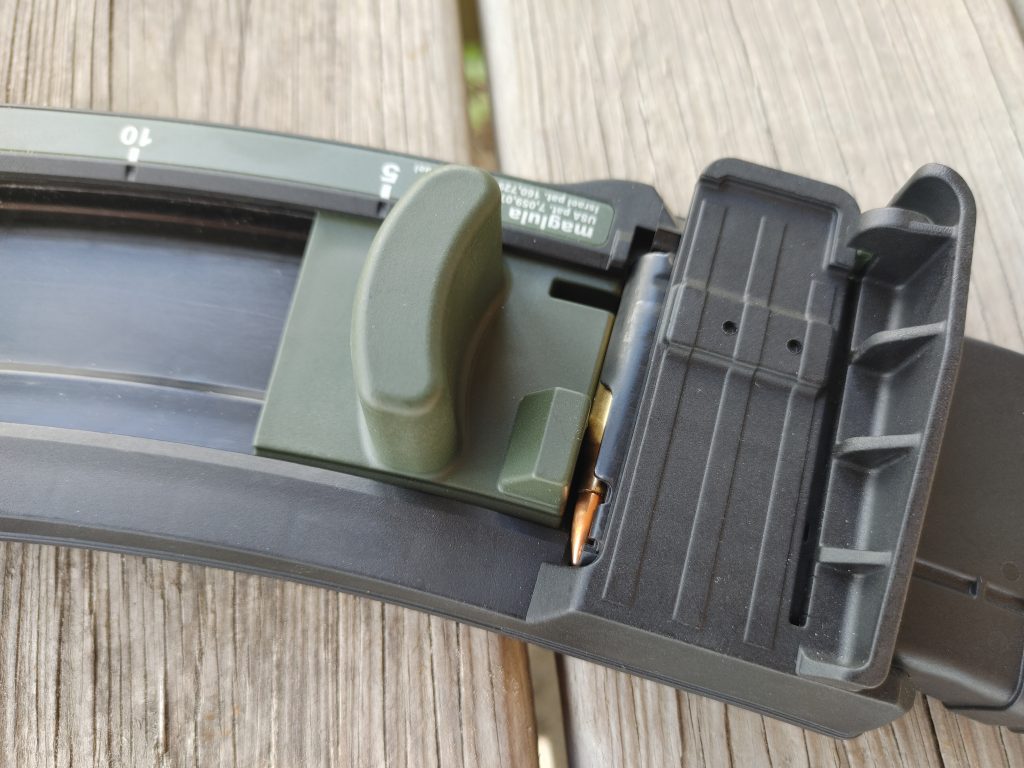 I loaded well over seven hundred rounds at this point through a wide variety of magazines from standard aluminum to polymer PMAGS and hybrid Lancers, and it all works without issues. The Maglula AR Bench Loader isn't magazine picky by any means. Maglula produces Bench Laoders for the AUG and G36 as well as the AR-15, although those are more likely more popular elsewhere.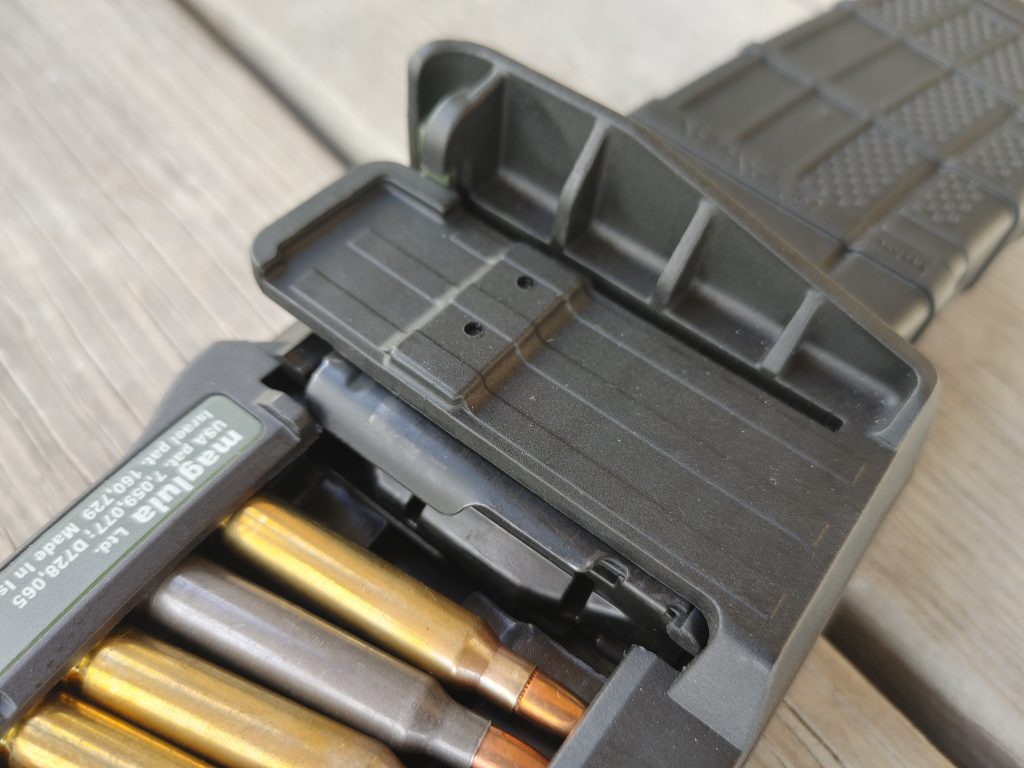 If you are a high-volume shooter, it's a great tool to have. If you own a range, then again, it's a convenience for your customers. I'd certainly bolt it down because someone is liable to enjoy it enough to steal it. Check them out here and give your thumbs a break.