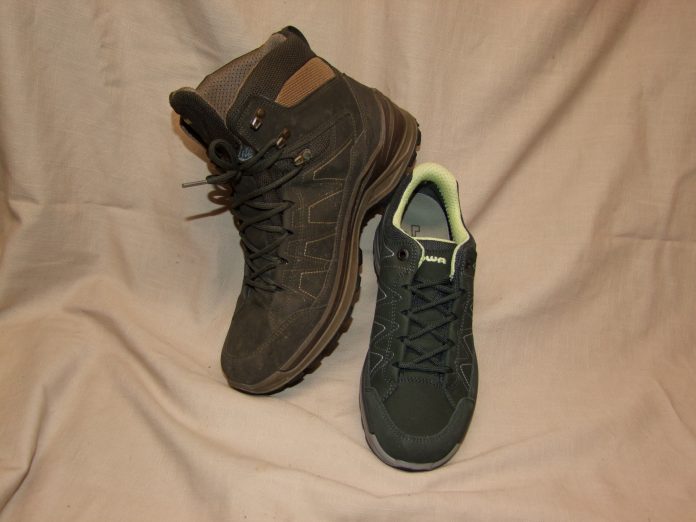 Over the last decade I have been wearing Lowa Boots for everything from trips to the store to climbing mountains in Colorado and Wyoming. Their boots have served me in hot dry weather and the worst monsoons. Lowa's boots wear like iron, yet feel like your favorite pair of well worn athletic shoes.
What sets Lowa apart from other companies is the various specialized boots to give you the best footwear for your activity. Where your feet are concerned one boot does not work for all activities. Varying outsole patterns, levels of support, insulation and do you need a waterproof membrane are all considerations. Lowa also carefully explores boot designs specifically to fit men and women.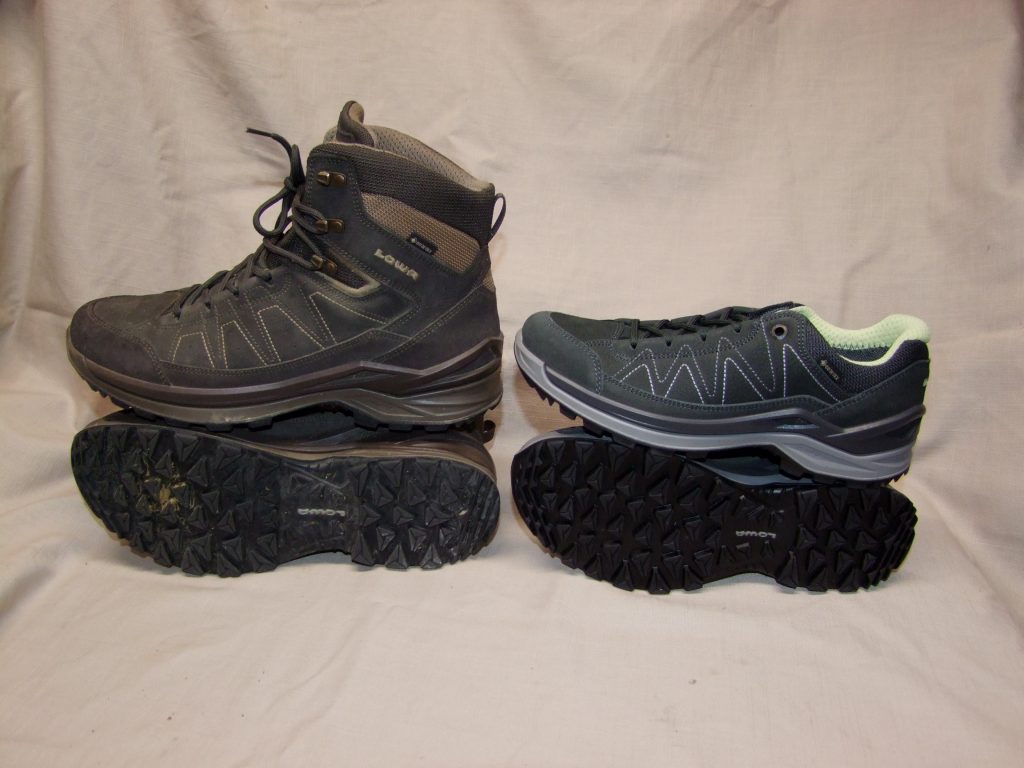 This past year Lowa introduced one of their most technical boots, the Toro Evo. The Toro Evo bridges the gap between all-terrain sport boots and hiking boots. Combining the best features of several boots, is where the title "the Boot That's Just Right" comes from.
Like many of Lowa's boots, the Toro Evo is built on both men's and women's lasts in low or midcut. All four styles are Gore-tex lined with the midcut being available unlined. Having worn them along the Yellowstone River I know firsthand, they will keep your feet dry. The Multi Trac outsole gives excellent traction on dry ground, rocky river beds, wet sandy banks or oozing mud.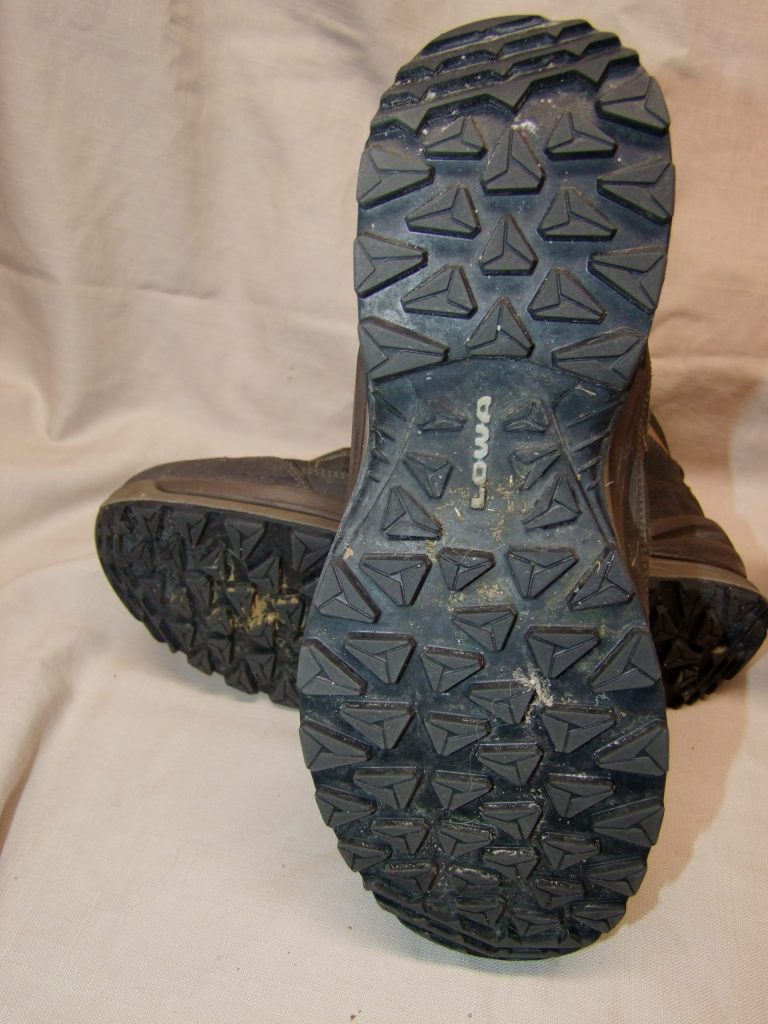 While most boots today use various forms of nylon for uppers, the Toro Evo use Nubuck/split leather. This increases support given by the upper without markedly increasing weight. I also appreciated the increased support on the banks and bed of the Yellowstone River. This bed is covered with more large pebbles than can be found at your local landscaping shop. My dog loved walking the river bed and she kept a brisk pace, her four leg drive was not concerned about my footing issues.Even when the pebbles and rocks were covered with river slime, I did not have that "twisting" ankle feeling. The upper and insole are made into a uni-body using Strobel techniques. This is stitch allows the upper of the boot to be single piece that can be injection molded to the polyurethane MonoWrap and midsole.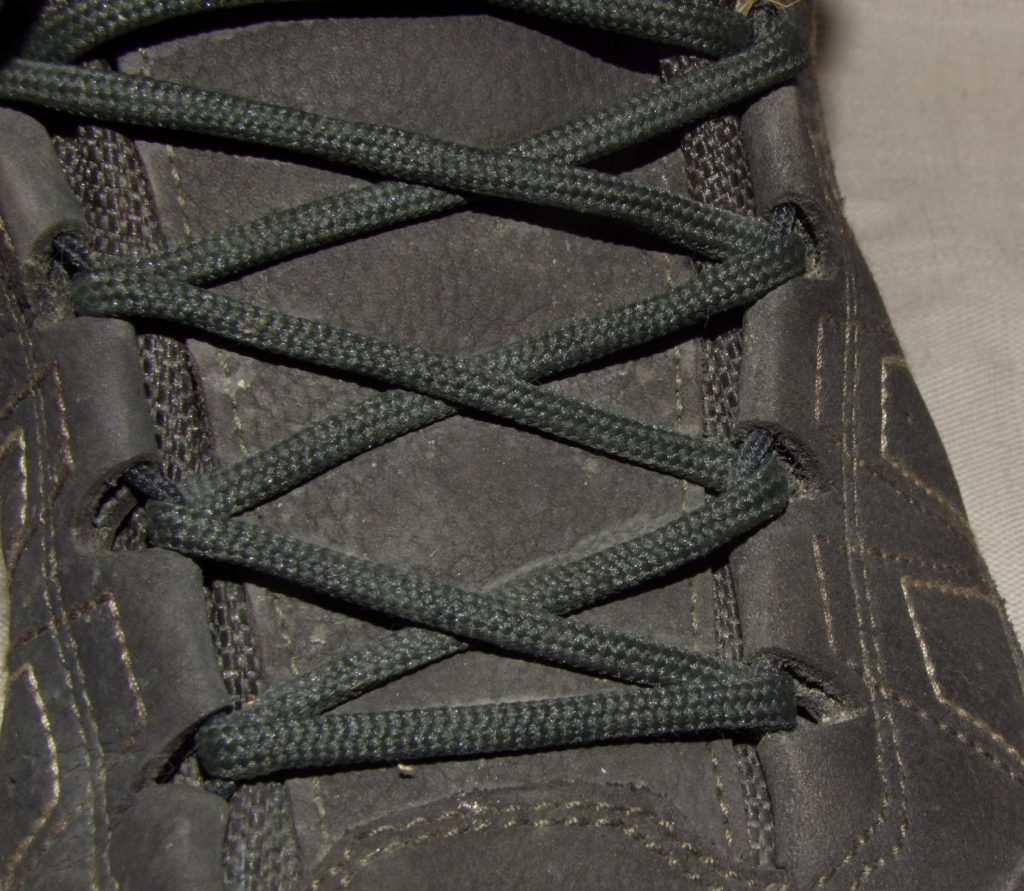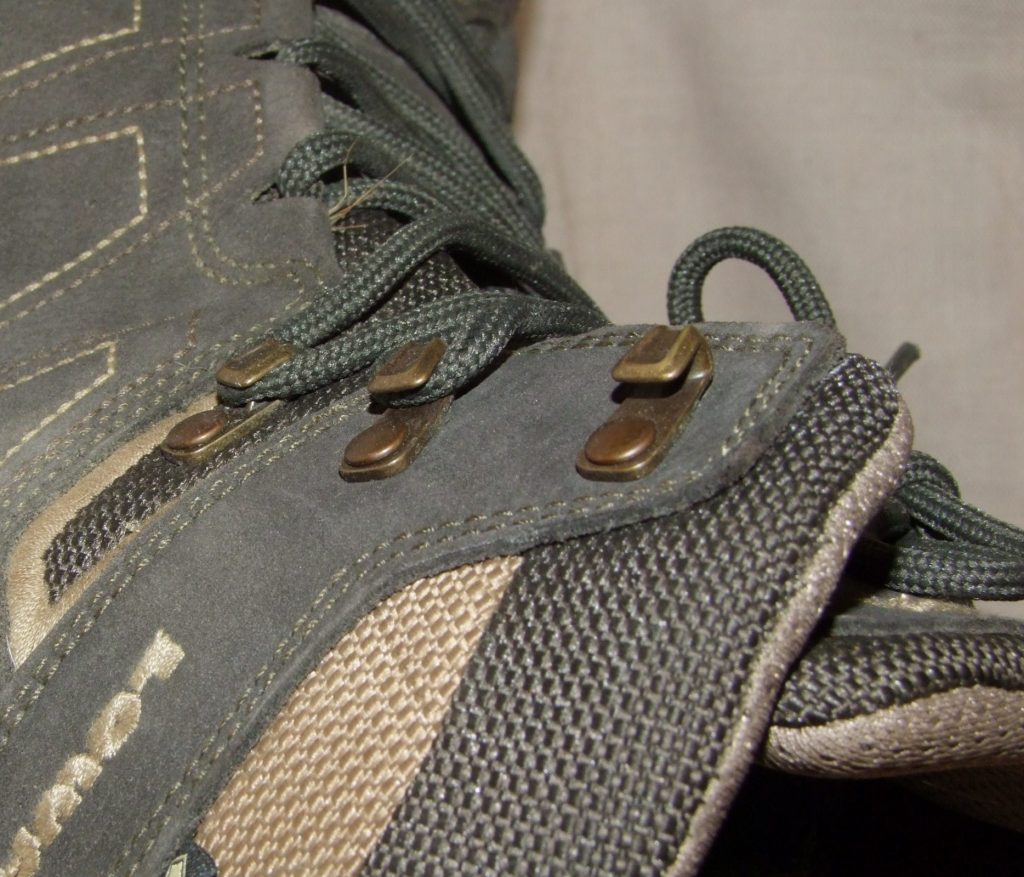 Lowa further enhances support with their patented MonoWrap footbed. This wrap runs from the heel of the boot to the toes. As the name implies, your foot is wrapped which keeps your foot from slipping over the midsole of the boot which is one of the leading causes of ankle injuries. All of this is then bonded to the injected polyurethane midsole and outsole. When complete the boot is essentially one bonded unit. I have not had any outsole separation of any of Lowa's boots. Something I cannot say about other brands.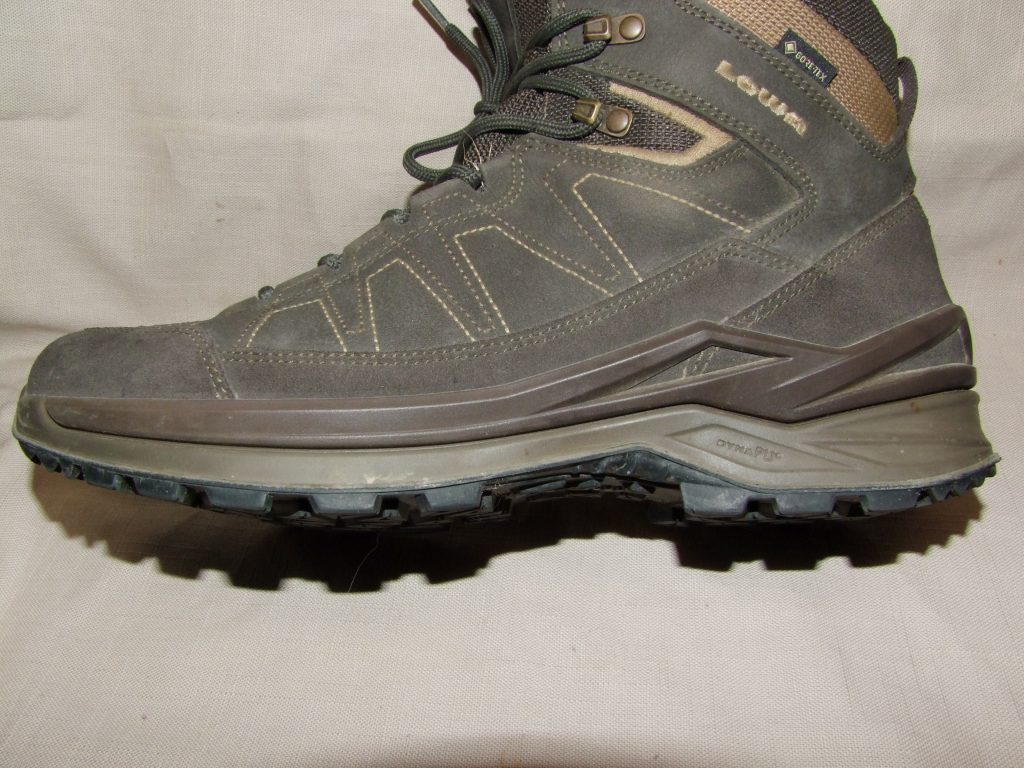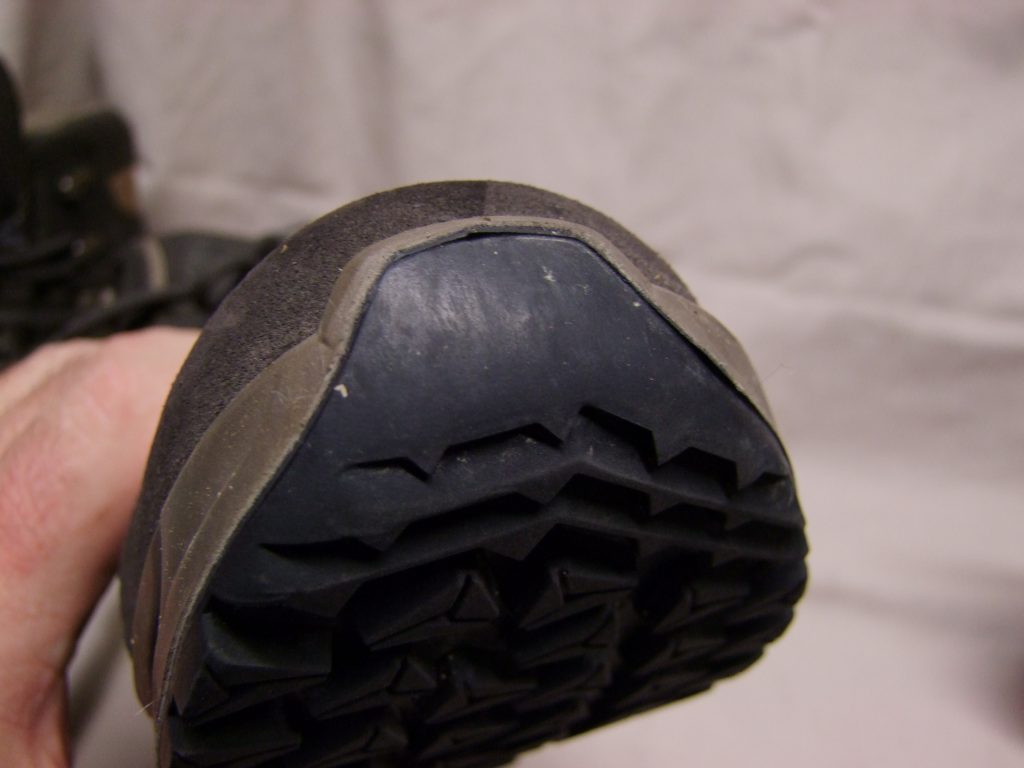 When putting the Toro Evo through its paces this year, I appreciated all of these features. They are more supportive than my go to shooting boots Lowa's Innox Pro and much lighter than my Zephyrs that I hike in. The Multi Trac outsole is self-cleaning and is slip resistant, even on wet painted wood. After shooting USPSA matches on the dusty ranges Wyoming and Montana, my dark brown Toro Evos were dust brown. I was surprised that they returned to dark brown after hosing them off. My best friend who works for FEMA summed up her impression of the women's low cut Toro Evo in one word; ahhhh, they were that comfortable. Lisa is not concerned about all the tech details, just that they fit true to size, they look good and are comfortable on a disaster scene.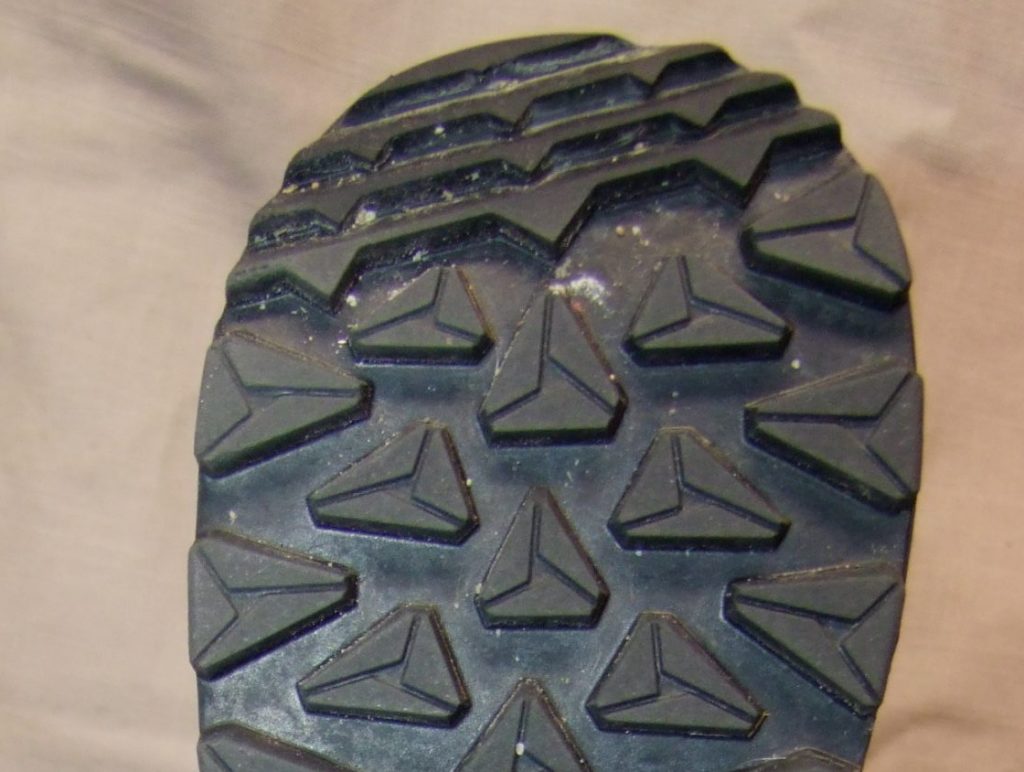 If you are like me and wear orthotics, you will appreciate the Toro Evo and virtually all of Lowa's boots. Unlike many of the trendy boots seen on the competition field with wafer thin insoles, you will not have to guess what size Lowa will accommodate your orthotics. Simply remove the factory insole and insert your orthotic; you are ready to go.
If you need a boot that is not quite a hard core hiking boot that gives more support than a trail running boot, Lowa's Toro Evo should be on your short list. With an MSRP of $200.00 this boot is competitively priced and will serve you for years to come.