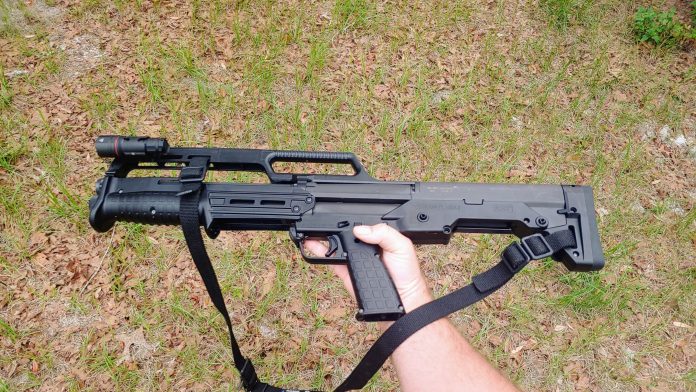 The KelTec KS7 is the second bullpup shotgun created by KelTec and is closely related to the KSG. They share a number of features outside of being bullpup shotguns, but the KS7 features a single magazine tube versus the KSG's dual. A single magazine tube limits you to seven rounds of 2.75-inch buckshot.
Is that a bad thing? To me, no. It makes the gun lighter, easier to handle, and less complicated. Those are all features I like in my pump-action shotguns.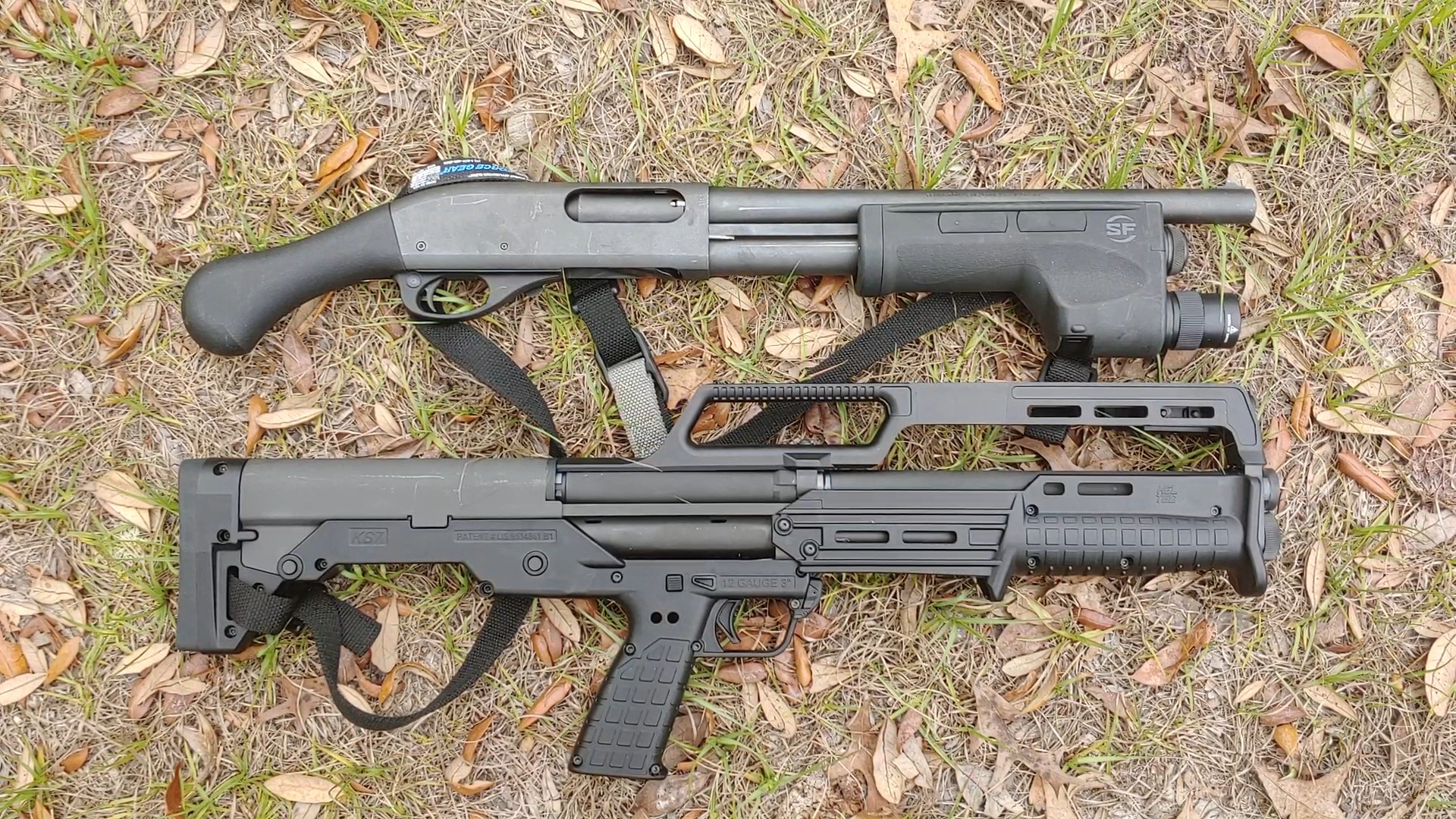 That big carrying handle has likely caught your eyes and possibly your ire. It's a throwback to Cold War-style guns and gives the KS7 a unique appearance. The carry handle does double as the weapon's sighting system and gives you M-LOK slots to mount accessories as you see fit. On such a short weapon, these slots are about all you are going to get. Also, the carry handle is removable if you hate it.
Speaking of size, the KS7 is short. It's 26.25 inches long. The KS7 is barely long enough not to be considered an AOW. It's shorter than a Shockwave by a fraction of an inch. Short and light and great descriptors for a home defense shotgun.
The KS7 and Reliability
The KS7 is also reliable enough for home defense use. The KSG had some growing pains, but the KS7 is free from such things. The gun cycled piles of 2.75 and 3-inch ammo without any difficulty. It eats whatever you toss at it and in it.
The pump action is smoother than it has any right to be. It easily keeps up with more proven and higher-end guns. The action is really brilliant.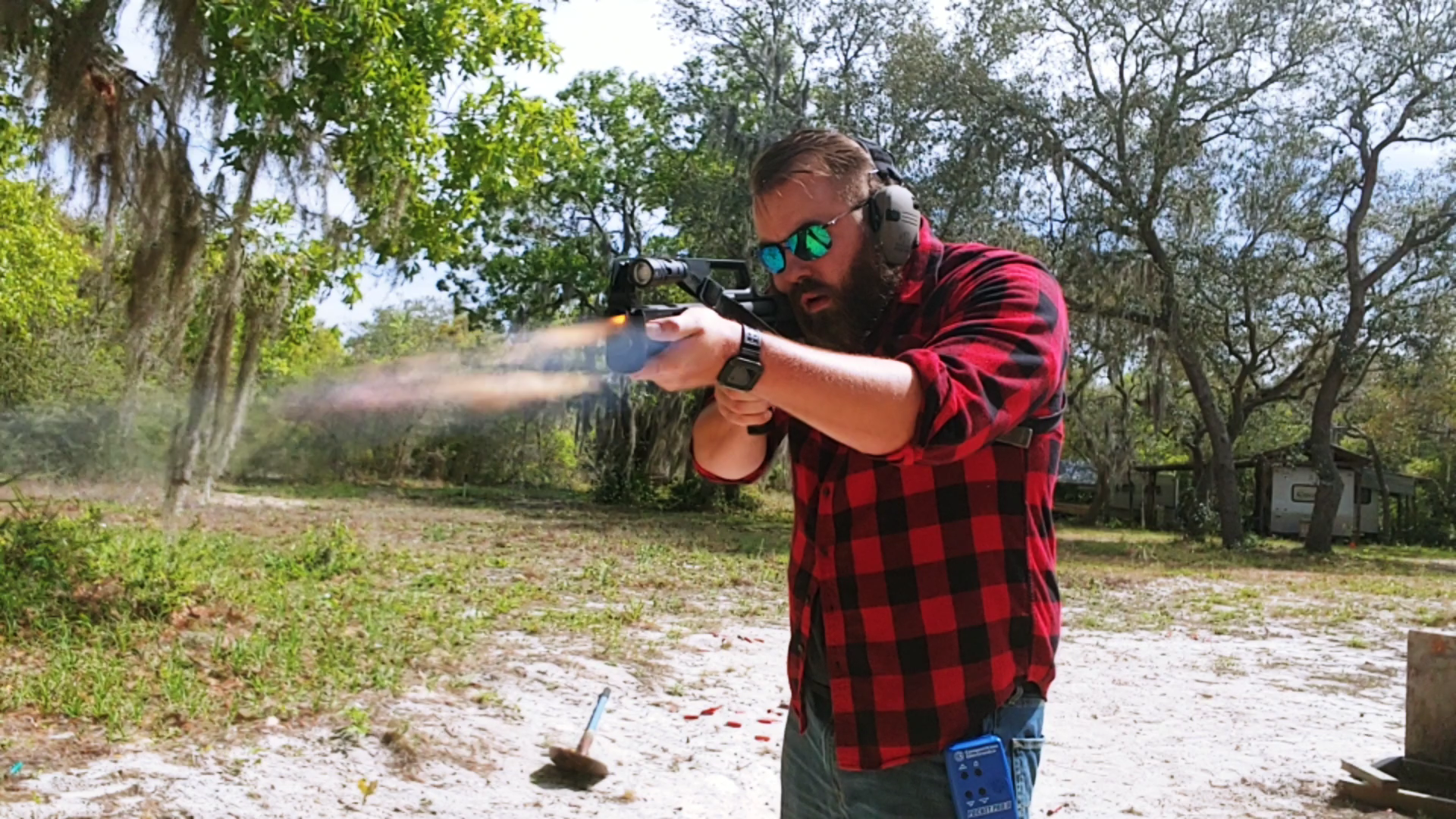 The biggest downside to the design is how slow it is to reload. That's the hassle with bullpups. However, it's unheard of for a home defender to empty their shotgun and reload it in a home defense situation.
The KS7 surprised by me. It's super light, short, and reliable. Perfect for home defense.