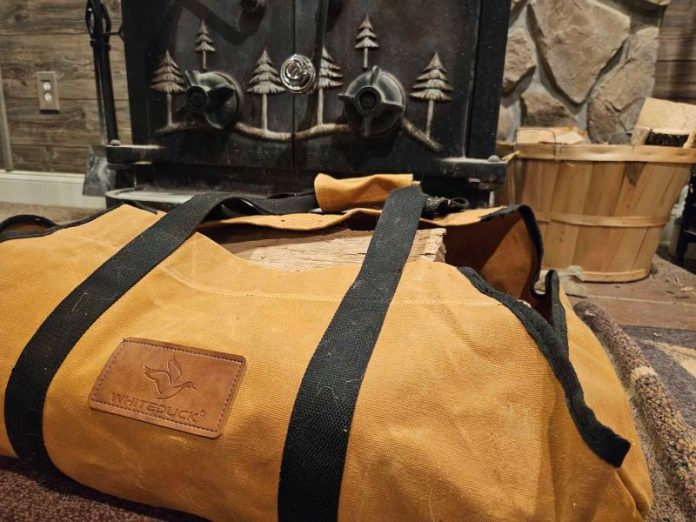 How do we move wood from one spot to another? Such as from the outside woodstack to inside for the woodstove? Many will say "just load up your arms" but there are other options that will make your life a lot easier. These options are called log carriers, a long bag that allows you to stack firewood and carry it away with two hands.
Below are some things to look for when choosing a log carrier and comparisons of a few specific carriers. Hint: A log carrier from amazon isn't worth the savings of a few bucks.
The Material
Many higher quality log carriers are made with waxed canvas. Focus on the stitching such as the addition of cross-stitching and reinforced stitching.
The Shape and Design
Log carriers will come in multiple sizes and shapes. Size will go by inches and ounces.The two things to focus on are the side of the carriers and the handles. Some carriers will have walled sides. This helps with ensuring that the wood doesn't slide out from the side and onto the ground (ask me how I know). The handles are important in the fact that you may want the option of either a strap connecting the handles together or even a strap connecting the bag together. This will also help in carrying the wood without any falling out.
Design additions such as a small pocket on the outside are always nice to throw extra tools in as well.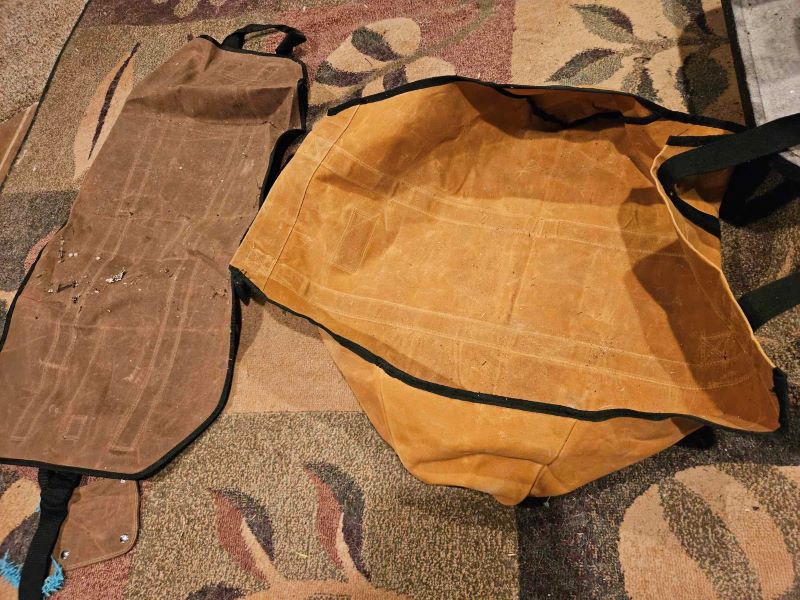 The Price
If you're paying over 60 bucks for a log carrier, you're paying too much. High quality carriers that aren't small are averaging around 40-50 dollars. While log carriers are still a buy once cry once for quality kind of deal, it shouldn't break the bank.
Options
Below is a comparison between an outdoors company making a log carrier, and a random carrier from Amazon. While White Duck Outdoors is a very trusted and high quality outdoors company, focus on the features that the log carriers have and not have rather than just the company.
Price: $35.00
Size: 26x9x17 (21oz)
Built from premium waxed industrial-strength canvas
Reinforced corners and edges for added load-bearing strength and durability
Cross-stitched web handles for easy, reliable carrying
Completely collapsible and flat foldable storage design
Large capacity for carrying not just wood but also tools, toys, small pets or camping gear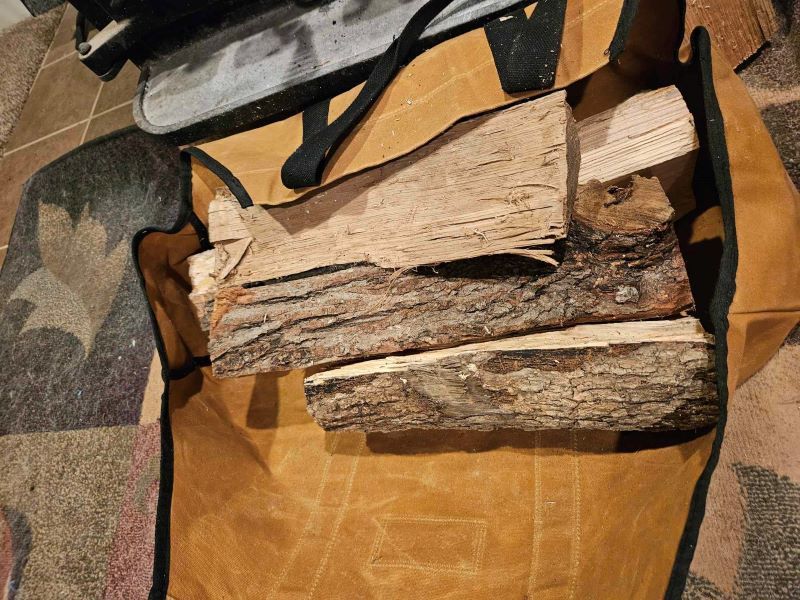 Price: $16.89
Size: 38×18 (16oz)
LARGE LOG CAPACITY – 38" long X 18" wide, with 6.5" handles, large enough to carry a fair amount of logs, firewood and kindlings. Side-open design allows to carry logs of any length
HEAVY CANVAS MATERIAL – Made of heavy duty 16oz waxed cotton canvas, the log hauler is tear resistant, waterproof and it cleans off easily
PRACTICAL AND SECURE – Reinforced stitching handles and a canvas protection pad with snap lock for easy grip; a metal loop closure with a strap on top to secure the load for safe carrying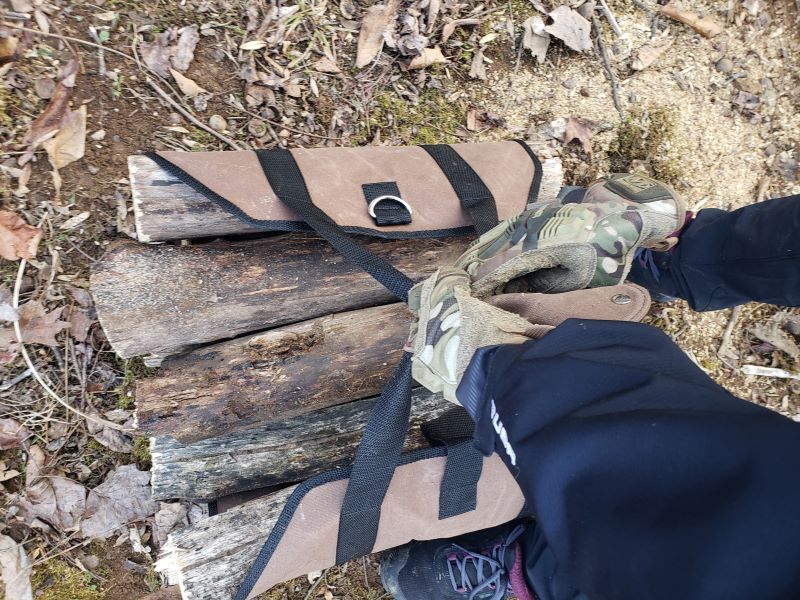 Personal Experience
After using both the Amazon Tenn Well Firewood Carrier and the White Duck Outdoors carrier, I will never go back to the amazon one as my main carrier. I will keep it as extra in case I have more hands and help to grab wood, but the White Duck Outdoors blew it out of the water. The amazon carrier caused me to drop wood all of the time due to it sliding out which made me fill the carrier less. In one trip with the white duck carrier I can haul the same amount of wood as I could in two trips with the amazon carrier just due to those walls. I also like having the handle velcro option to close the bag instead of the ringlet strap that the amazon carrier has. If I could have one thing different about the white duck carrier though it would be to add a small pocket on the outside as some of their other carriers have.