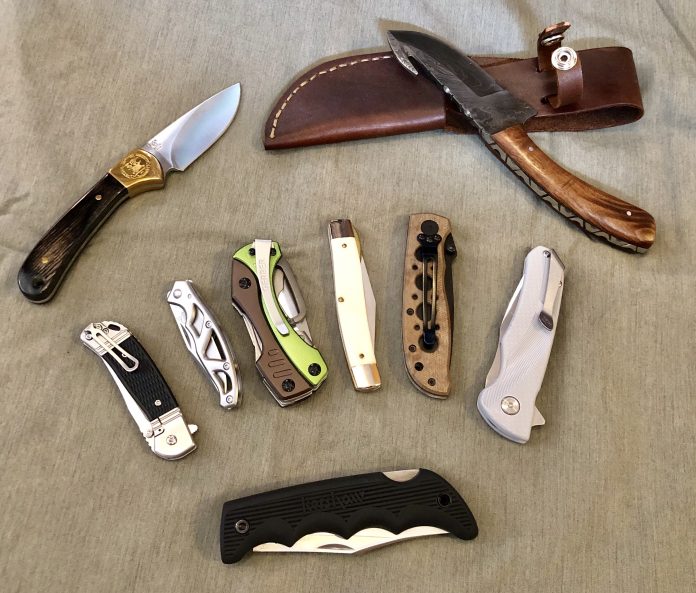 I was struck the other day with some of the myriad reasons why it's better to have a knife with you. If you don't regularly carry a knife on you – you probably should.
I'm not talking about tactical/defensive applications – I am not exactly the ninja hand-to-hand combat type. I'm talking about everyday tight spots where one of the oldest tools in man's history (like 2.6 million years old) can mean the difference between fumbling frustration and easy success.
I don't ALWAYS have a knife clipped into my pocket, but I try. The day I'm talking about was a day at the range which started with my being unable to peel or rip the plastic sticker sealing a plastic ammo box shut. Hello knife job! A few minutes later I encountered a failure to extract. I shouldn't have bothered putting the knife back in my pocket, 'cause there was another pointy knife job right there.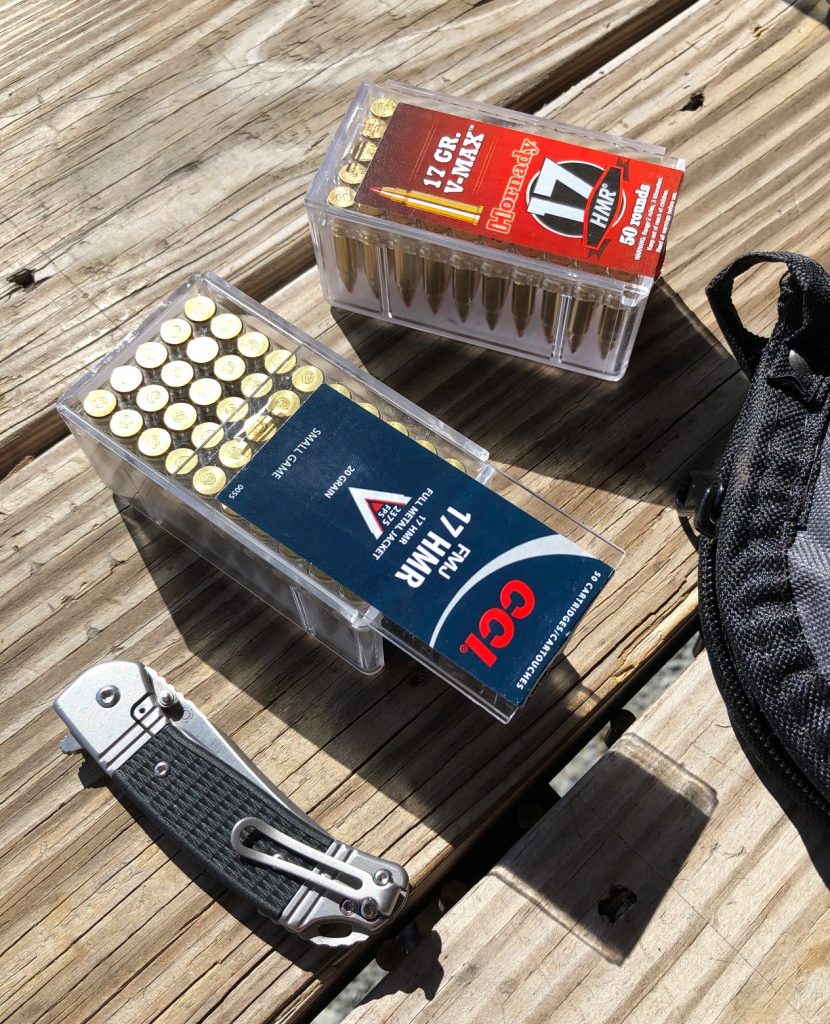 I wouldn't consider myself a "knife nut" – one who is particular about brand, features, and carry style. For me a knife is just a tool that is handy to have around. But I certainly have a bunch of them. Over the years I have accumulated a wide variety of knives, which are stashed in various daypack pockets, ammo boxes, and pockets of hunting vests. The above photo isn't even all of them.
My first knife was a carbon steel pocket knife of my dad's. He showed me the proper way to open it, hold it and "whittle" with it. When I was a kid, just slicing shavings off a stick was "whittling" and it made me feel grown up. I don't know what happened to that knife. I think it was misplaced during one of the moves in adulthood. But I have fond memories of feeling all responsible while carrying that knife to Girl Scout Camp.
That was of course in the days before carrying even a tiny penknife to school could get you arrested and expelled. And let's not even talk about the pitiful weenie-land that Great Britain has become over knives.
I had a red Swiss Army knife for awhile. But in about 2005 I was on a medical service trip to Honduras and the father of our host family admired it so much, that I gave it to him as a thank you for their hospitality. He was beside himself with joy.
Since entering "gun culture" ten years ago I've accumulated a variety of knives to replace the red one. Some I bought, some were freebies, and a couple I won. I've got Kershaw, Gerber, Buck, CRKT, "no name" – and my absolute favorite was created as a custom job for me by a friend.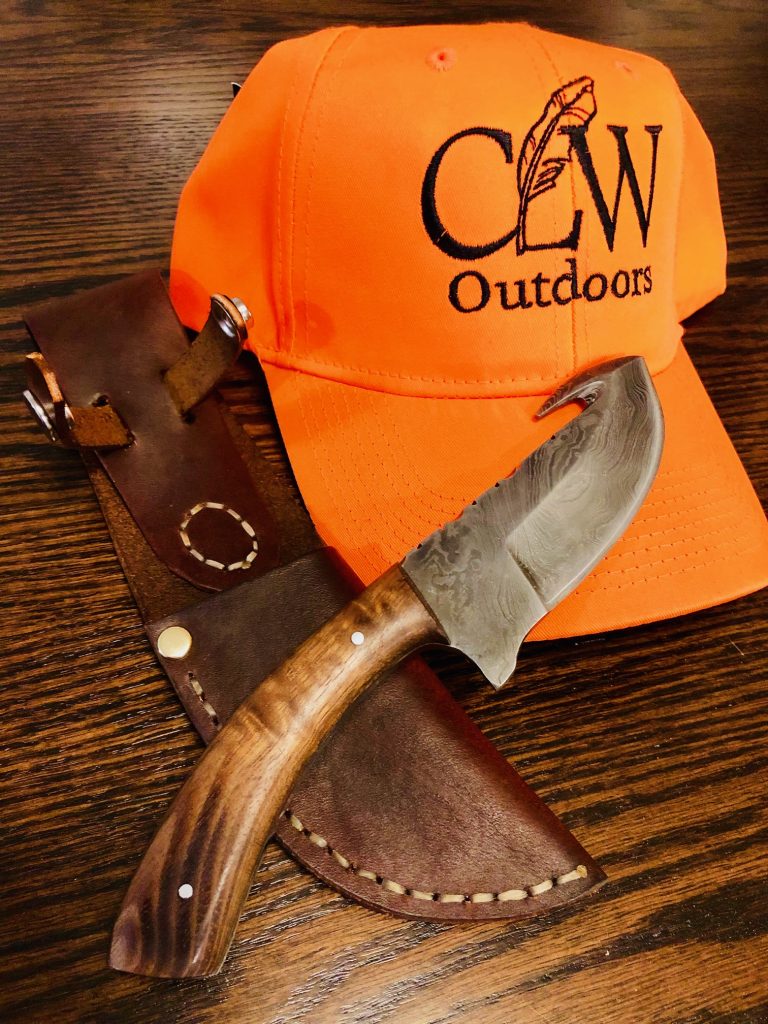 This gut hook knife was created out of piece of cable by my gun buddy Casey Williams. He also created the leather sheath for the knife. I can't wait for deer season to roll around again – maybe I can field dress my first deer with this knife! Even if I don't get a deer, I will at least feel like a BA while carrying this knife on my belt – LOL.
Besides the recent day on the range, there have been a few other random situations come to mind when I was glad I had a knife in my pocket.
I attended a baby shower last fall, where the hostess had forgotten to bring a can opener to open the juice for the punch. Who was the only guest who brought a blade to a baby shower? This gal. Don't judge me. You're welcome.
Then there was the time when I was having trouble opening the plastic collar on the little bottles of ketchup at a brunch. The waitress wanted to help, but I kinda freaked her out when I whipped out my little 3 inch pocket knife to take care of the job. The poor waitress acted as if she'd never seen a woman with a pocket knife before.
Even slicing the apple you found on a feral apple tree in the woods – so you can share it with your kid – is a good reason to carry a pocket knife.
Did you notice none of these little events involved sawing myself out of my bonds in a hostage situation, or flinging my knife across the room to vanquish an attacker like you see in the movies? That's because my life isn't like that. But you never know. I did manage to win a Buck Knife two years in-a-row at SHOT Range Day – by throwing knives :-)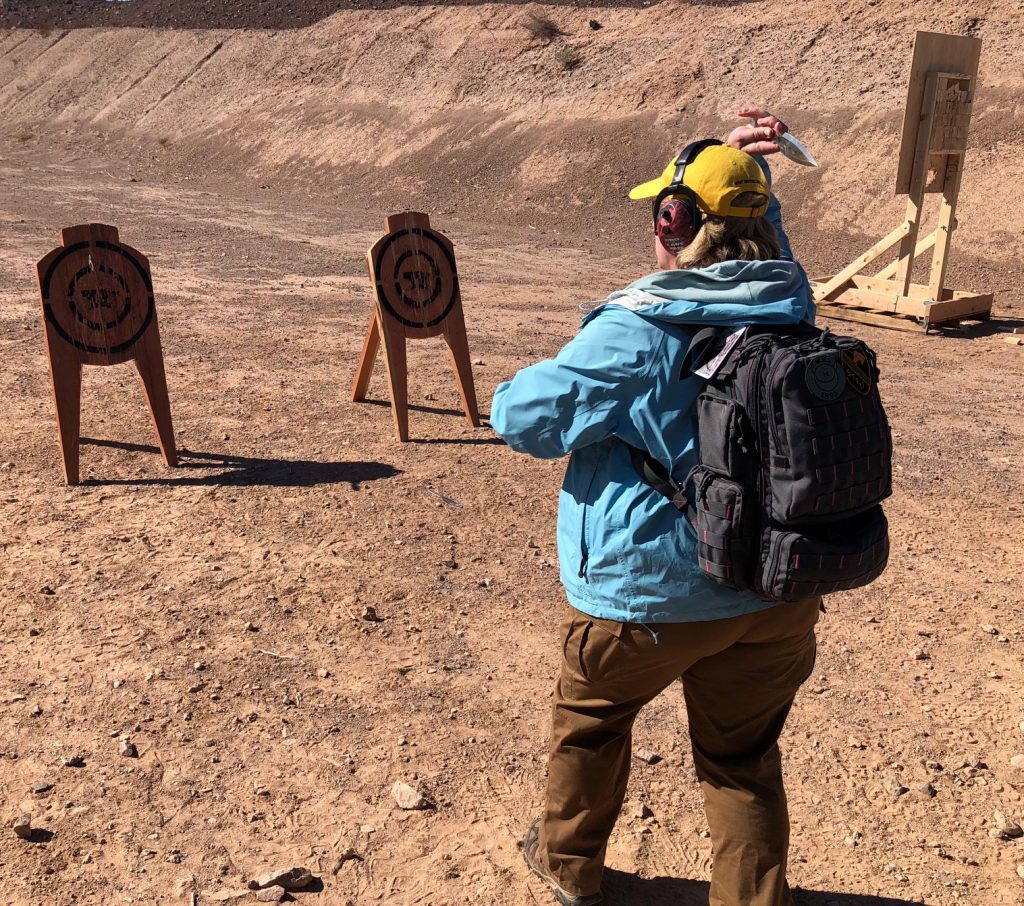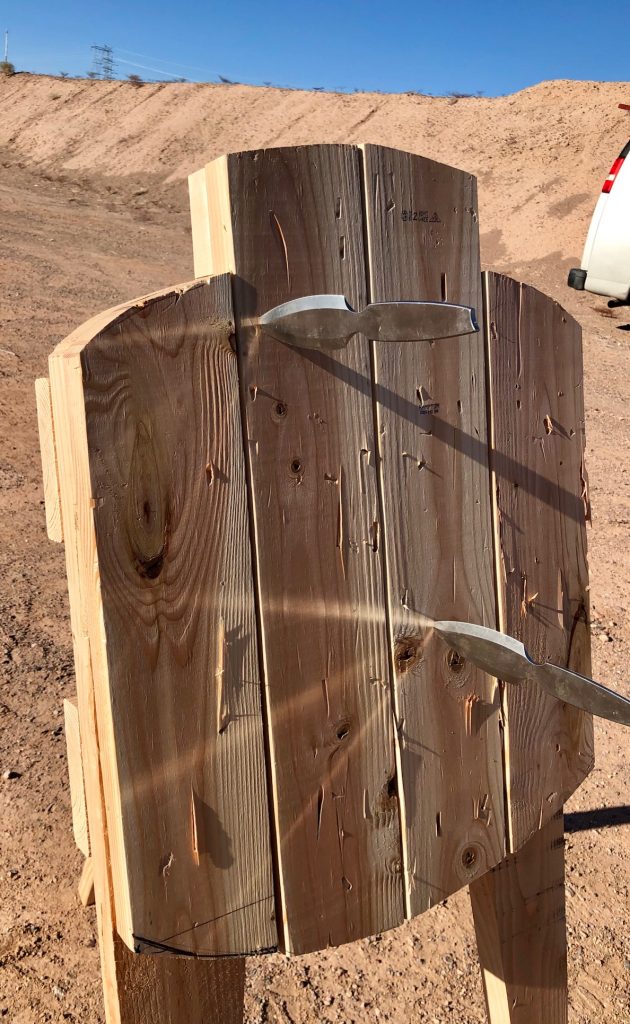 There aren't too many downsides to daily knife carry, but there are a few – such as running your knife through the washing machine when you forgot to unclip it from your pants. Can I have a show of hands, please? Anybody besides me?
I even got in semi-trouble once when I forgot about my pocket knife when checking in to take my Board Recertification Exam. The exam center was so strict that I even had to take off my necklace and watch – but I forgot the pocket knife. They found it when they wanded me. Oops. What did they think it was – a secret recording device? Was I going to threaten the computer if I didn't do well?
My ultimate point is – you don't have to be Tammy Tactical to carry a knife. There are LOTS of everyday mundane uses that don't involve ninja skillz. Despite what you may hear in Britain, or in your kids' elementary school, it's almost ALWAYS better to have a knife.
… Except maybe if you're in the TSA line at the airport.