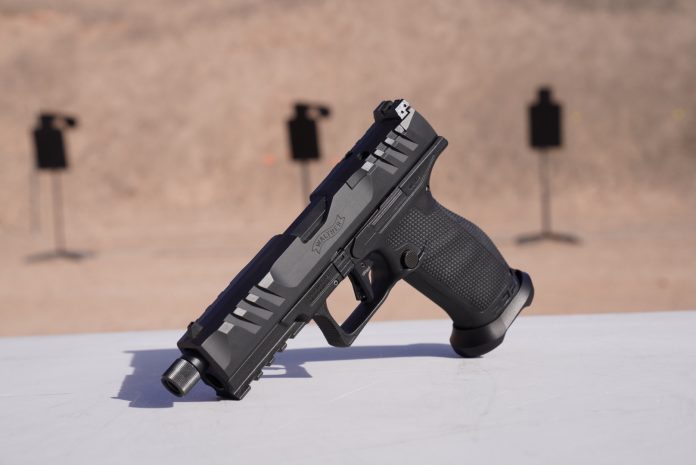 The newest addition to the PDP comes ready for a can or a compensator, match adjustable sites, a magwell ready for competition, and still red dot ready. There's a lot to like.
From Walther,
We are proud to introduce the new PDP PRO SD!
The new PDP PRO SD (Shalldämpfer) models share all the features and innovations that the firearms community loved and embraced about the original Walther PDP models but with a series of premium factory direct upgrades.
The new Walther PDP PRO SD models are available in the following configurations:
*Full-Size Frame with a 4.5" slide
*5.1" Threaded Barrel
*Dynamic Performance Trigger
*Aluminum Magwell
*3 x 18 round magazines with Aluminum +0 Base Pads
*Full-Size Frame with a 4.5" slide
*5.1" Threaded Barrel
*Dynamic Performance Trigger
*Aluminum Magwell
*3 x 10 round magazines with Aluminum +0 Base Pads
*Compact frame, with a 4" slide
*4.6" Threaded Barrel
*Dynamic Performance Trigger
*Aluminum Magwell
*3 x 15 round magazines with Aluminum +2 Base Pads = 3 x 17rd magazines
*Compact frame, with a 4" slide
*4.6" Threaded Barrel
*Dynamic Performance Trigger
*Aluminum Magwell
*3 x 10 round magazines with Aluminum +0 Base Pads
MSRP: $829 (All Models)