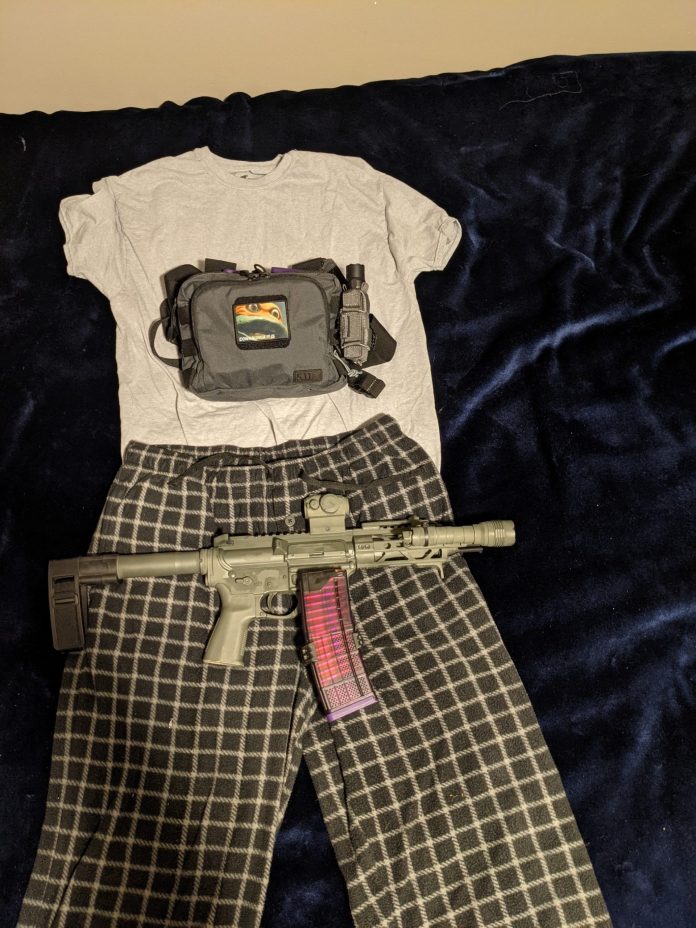 During our journey as adults and responsible gun owners, most of us have developed a home defense plan of some kind. For some it is as simple as knowing where our defense tools are located, for others there is considerably more planning involved.
In my youth my plan was pretty simple, a shotgun or pistol in the bedroom was enough. As I began my journey into fatherhood, I wanted to put more thought into defending my family. Over the span of several months, I began to build a family conscious home defense loadout: something I, and my wife, can grab when things go bump in the night.
Short and fat wins the race
My primary self defense tool for this loadout is centered around a .300 AAC Blackout AR-15. I am not going to get into the internals, this was mostly a spare parts build, but there are some key features I looked for in a self defense firearm. When it comes to close quarters fighting, I wanted to build as short of a package as possible. To do this, I decided to run a .300 AAC Blackout build with a 5 inch barrel. Also, I believe that a Weapon Mounted Light is crucial to any home defense tool.
Two Banger Bag
I have always been told that when things go bump in the night, you won't have time to strap on your plate carrier, battle belt and night vision. You will be fighting with your weapon, probably in your underwear, maybe even a pair of slippers if you have the time. I wanted to run a bag system that would be quick and easy to grab and go; something that I could leave next to my gun until I need it.
To fill this role, I chose the Two Banger Bag from 5.11 Tactical. I really like this system. It gives the user something that is very quick to don and has enough storage for the essentials. The bag has two built in magazine pouches, a zippered pouch that can hold an additional two magazines, and a third zippered pouch. For a more in-depth review, check out this YouTube video review.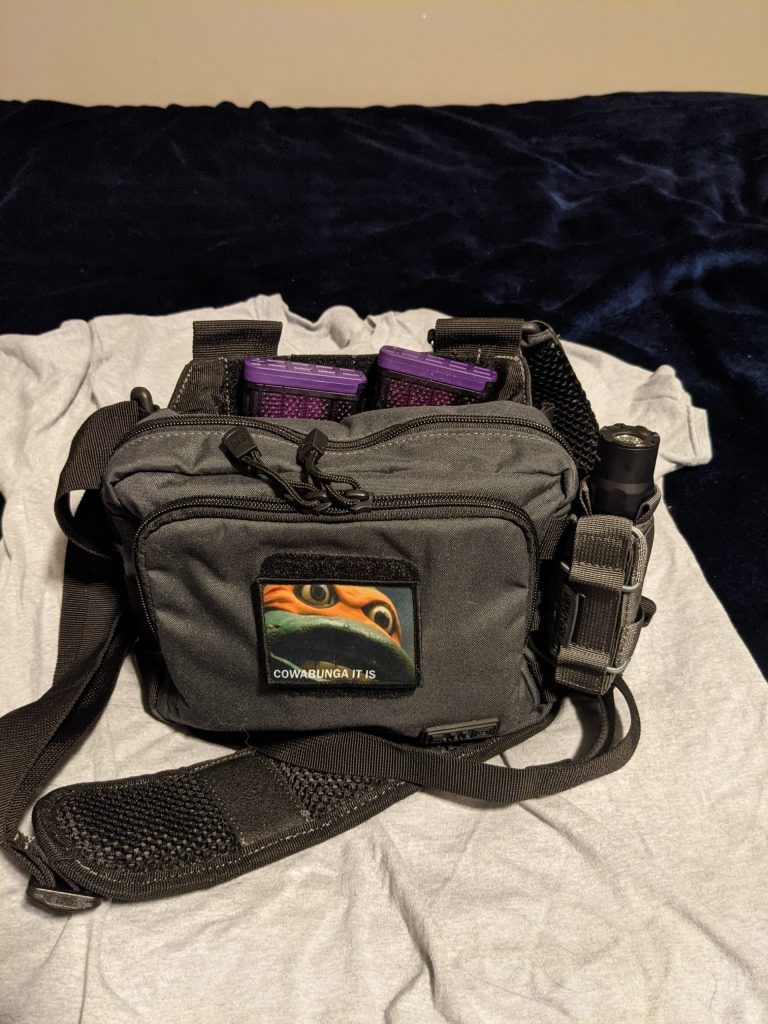 Doc would be proud…
My time in the military has taught me the importance of carrying a medical kit with you. Because of this, I decided to fill the two zippered pouches on this bag with various medical supplies. I tossed in a few bandages, two tourniquets, gauze, and a few other items I have found useful in the past. My intention with this medical kit was to keep things simple. I also threw in a MOLLE flashlight pouch and a Surefire handheld with some spare batteries.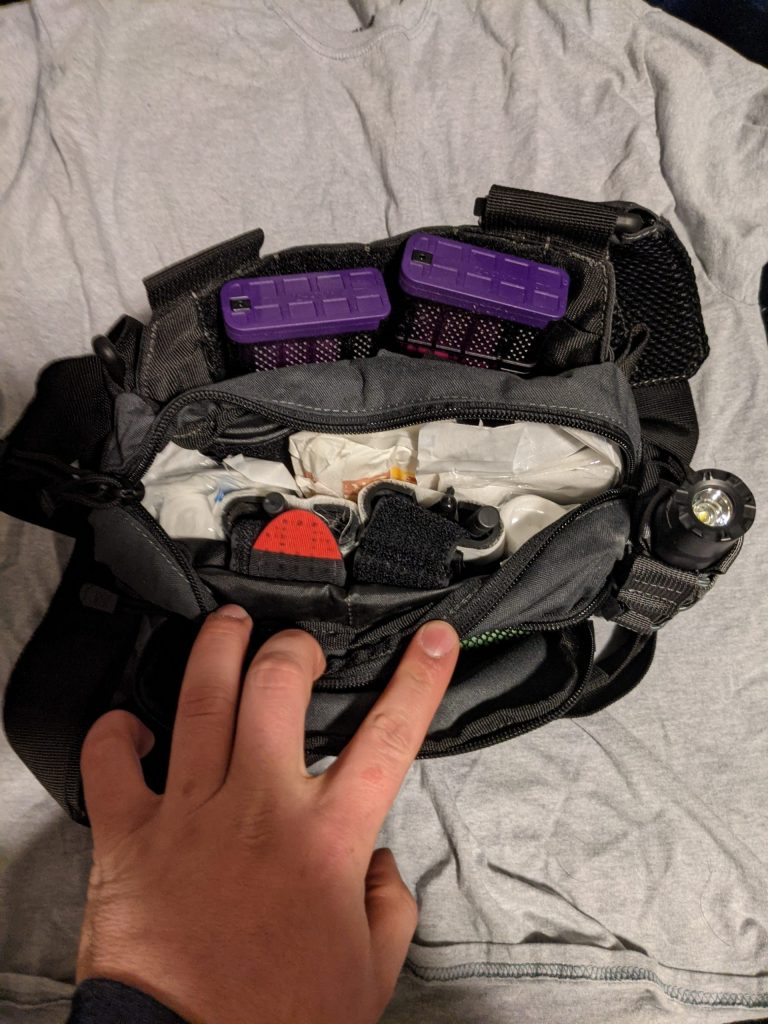 Afterthoughts
I really like this set up for a home defense loadout. The two banger bag leaves something to be desired as a chest rig. The bag doesn't fit perfect, it wants to bounce around when making quick movements, but that is a trade off that I am willing to accept in place of how easy this thing is to don and doff. I haven't found a bag you can put on quicker that also keeps your stuff where you want it. Overall, I would recommend this loadout to anyone. Add what you need. Subtract what you don't. Keep it light and fight on friends.