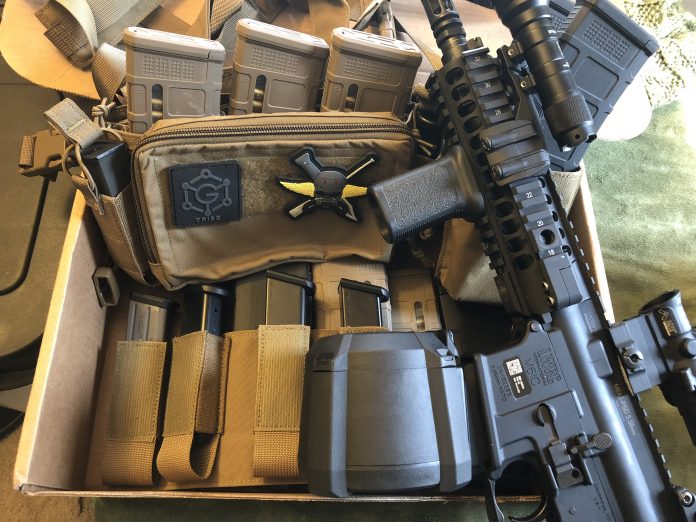 Haley Strategic Partners just released the D3CRM Micro Chest Rig.
This trimmer offering of their chest rig line offers users a smaller, lighter, and more compact profiled option for torso riding magazines and equipment.
In addition the rig is truly modular in a way the previous rigs were not with removable and replaceable inserts that cover 3 AR sized magazines, 2 .308/7.62×51 magazines, or 4 pistol caliber carbine/submachinegun magazines. Two pockets with retention bungee for pistol magazines, one on each end, increase on deck ammunition and increase the total capacity to 6 potential PCC magazines if you forego running any ammunition for a sidearm from the Micro. A small administrative pouch sits on the front with a Velcro strip on the outside and a full Velcro panel on the interior along with some elastic bands that can wrap around to hold equipment. Lights, note pad, GPS unit, or a small aid kit could easily ride in the space.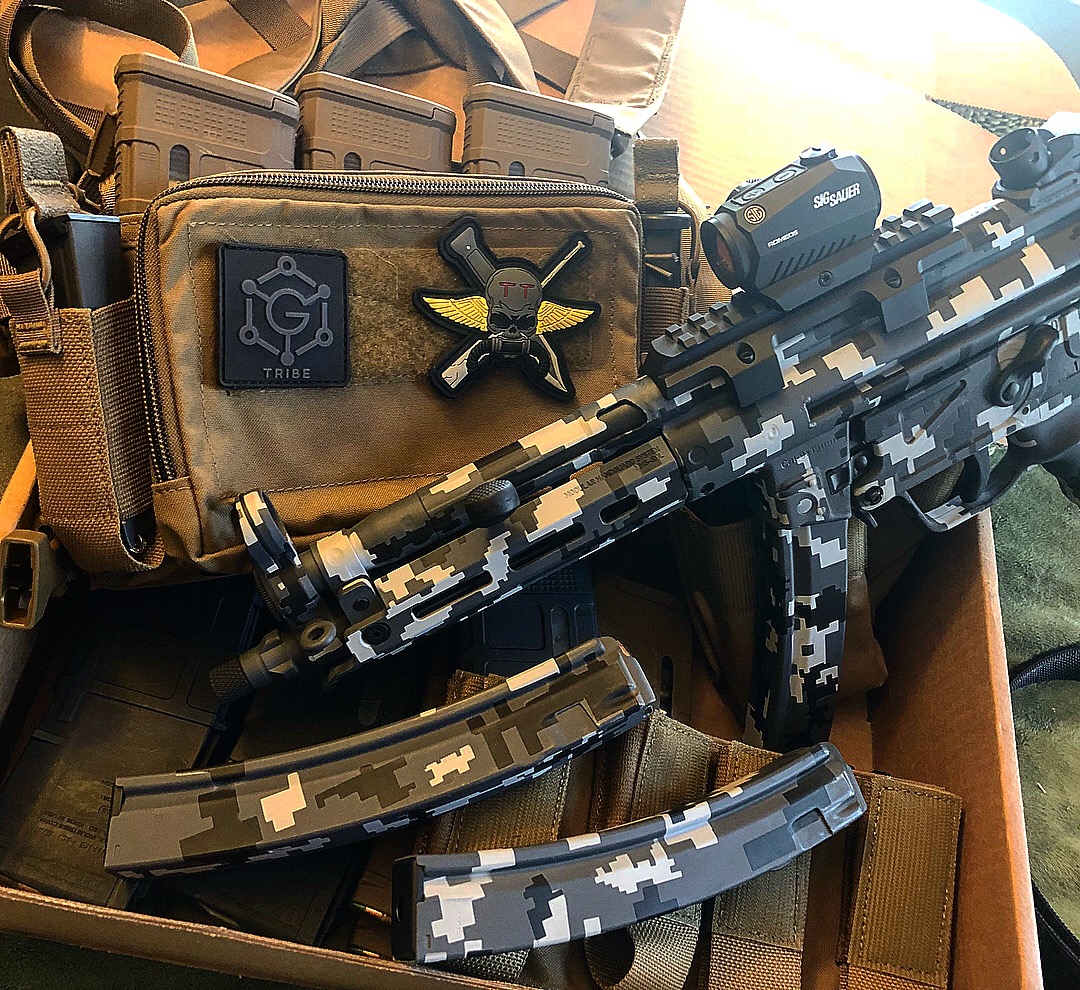 As a standalone item or able to be attached or worn over armor the Micro offers the wearer an organized low bulk option to quickly access and carry additional ammunition and mission essential equipment.
Clear design elements focus on quick reactive emergency response instead of a sustained mission load, the Mirco compliments a first-responder's staged equipment by being placeable in a small out of the way space. 11.5″x7″x3.5″ roughly for a space to stow the AR configured rig loaded. Combined with belt mounted magazine pouches it is not hard to carry 6+ magazines. Double or triple magazine pouches on the front of hard armor get thick quick, I prefer a single row close to the chest if feasible and the Micro runs admirably in that regard.
I ordered the Micro with all 3 configuration inserts as I have weapon systems in all 3 styles. It is currently the only piece of equipment I have that can easily make the transition between a pistol caliber carbine load out and a rifle. Even excellent pouches like the G-Code Scorpions, which do work, are not specifically configurable to run pistol caliber carbine magazines and 5.56/7.62 rifle magazines.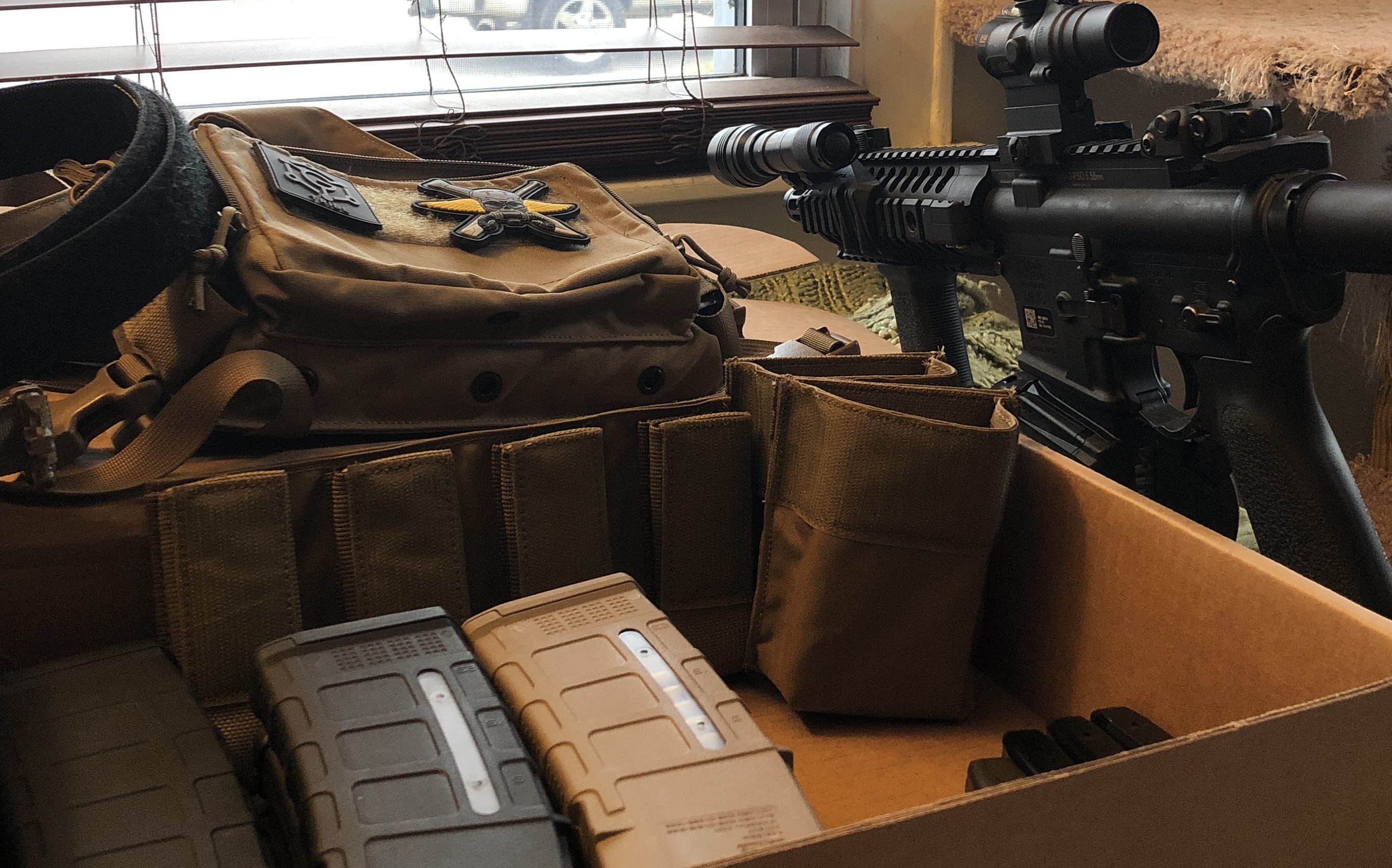 The 5.56 and 7.62 inserts come with the MP2 polymer retention devices and are designed to run them while running magazines, they are removable to substitute other equipment. The MP2's allow the mags to 'click' in and out, being held place while moving but removing the need for a bungee over top that would slow an emergency reload.
So far, in the time I've spent running the new rig dry, I like it. It dawns quickly using the X-Harness system, tightening down like most harness buckle set ups (though I wish their were an on board way to control the slack and excess strap, it would be difficult as the design lends itself to be put on and tightened as opposed to sized). It reconfigured easily using the Velcro surround structure, from one set up you can change to another in a couple minutes from start to setting the new magazines in place and putting the rig back on.
The Haley Strategic Micro offers the best execution of a multi-platform configurable rig I have seen to date. For an individual or unit with a variable mission capability requirement that wants to run a quick consistent system it will be hard to beat.
I will run it through some courses and my own drills over the summer and we will see if I can find the weak spots. I've got an AR500 Chest Rig Adapter coming for the plate carrier and we'll see if this runs smoother than the X-Harness over armor.