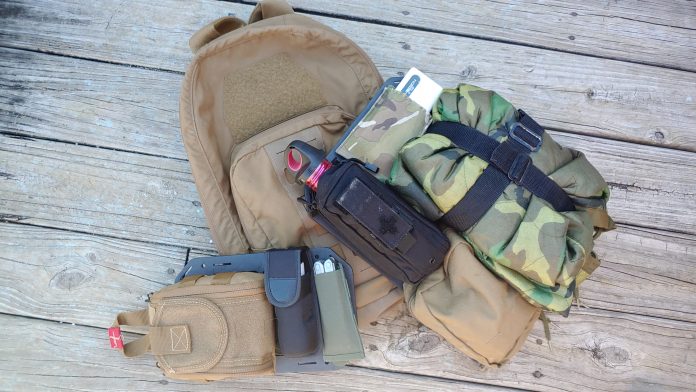 Grey Man Tactical is a little America owned company creating new ways to organize your gear. The MOLLE world has enveloped us to an extreme degree. It's an industry-standard yet to be unthroned. Most tactical gear, be it a holster or a medical pouch, is likely outfitted with MOLLE straps. Grey Man Tactical produces Rigid MOLLE Panels that are designed to organize your hard case, your pack, your gun safe, or even the back of your car seat.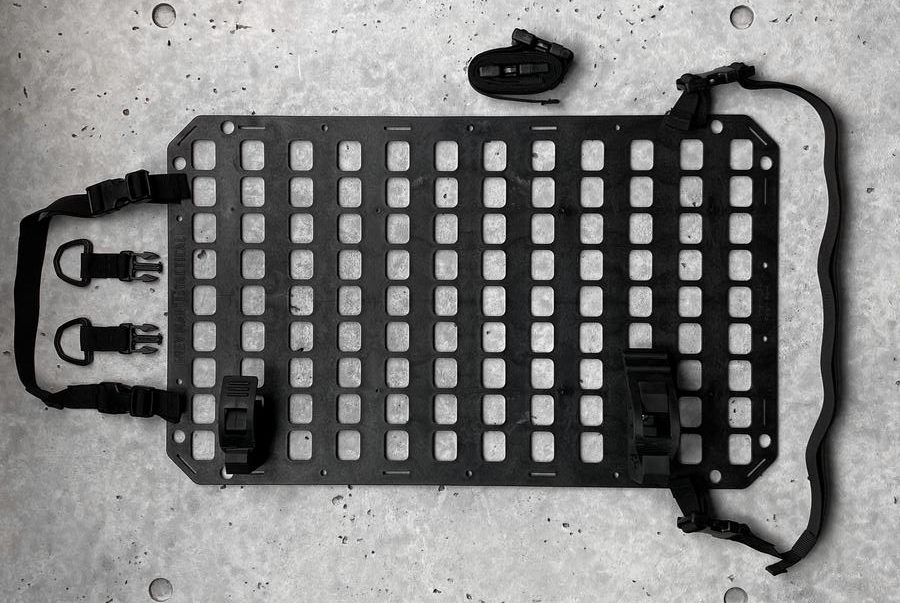 The Rigid MOLLE Panels are made from a strong polymer material that has little give to it. They come in a vast multitude of sizes. They can be near the size of a door to a tiny dimension for the front panel of your backpack. The panels are outfitted with a MOLLE ladder system for easy gear attachment. The sides are adorned with slots for both rope and straps of all types.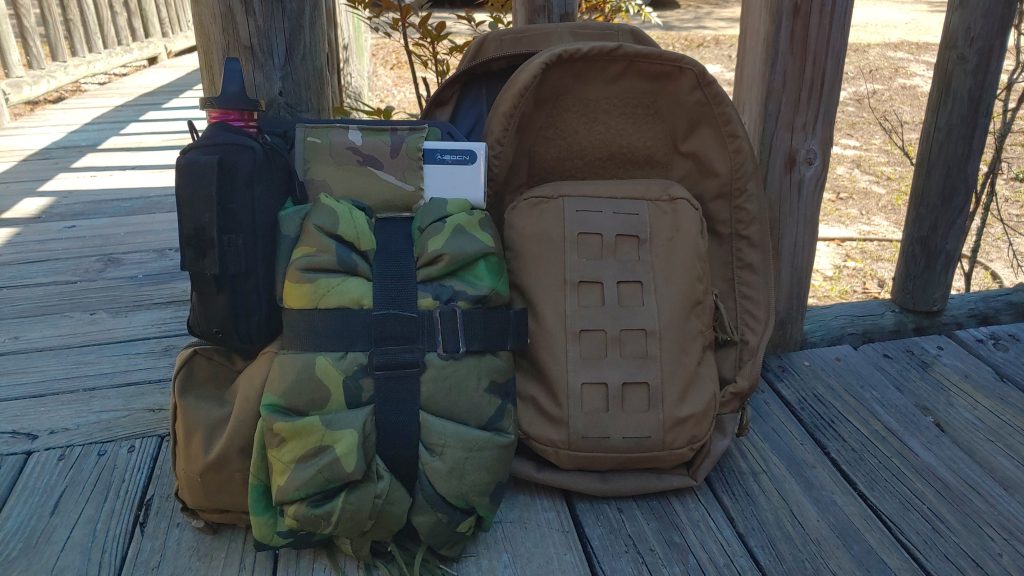 Grey Man Tactical sent me two panels, both aimed at fitting in your average everyday backpack. One is designed for the main pouch, and one is designed for the front pocket of a pack. The wide variety of sizes produced is genuinely outstanding. Grey Man offers sizes to fit all manner of backpacks. 
Packing with a Rigid MOLLE Panel 
It's easy to see where the appeal of these panels would sit with most people. You can strap tons of your traditional tactical gear to one and have easy access to it on the fly. If I was a cop I'd pack it a particular way. I'd want to use the panel to attach extra cuffs, mags, a gas mask, extra gloves, an IFAK, etc. Heck, you can break down an AR 15 kit to it should you desire. That's a great way to use these panels, and for people in those professions, these panels make a ton of sense.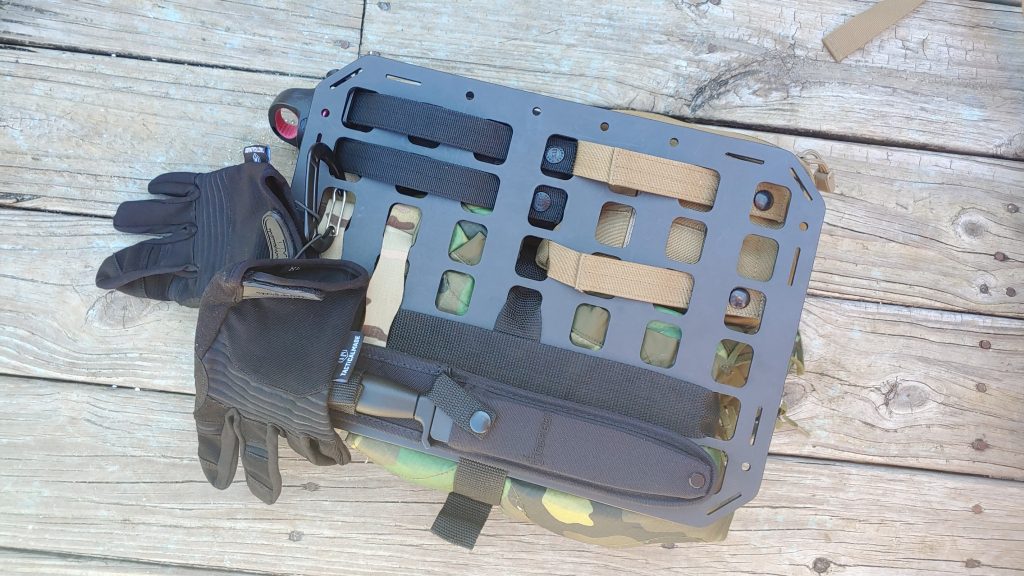 However, that's not where the benefit of these panels stop. I went from being a Marine into numerous normal professions and took some tactical gear with me. My occupations included repo work, forestry, and more, I've found lots of ways to incorporate tactical gear into multiple occupations. I don't mean as a dude wearing a plate carrier for no reason, but adapting tactical gear to make my regular jobs and even recreational activities a little easier.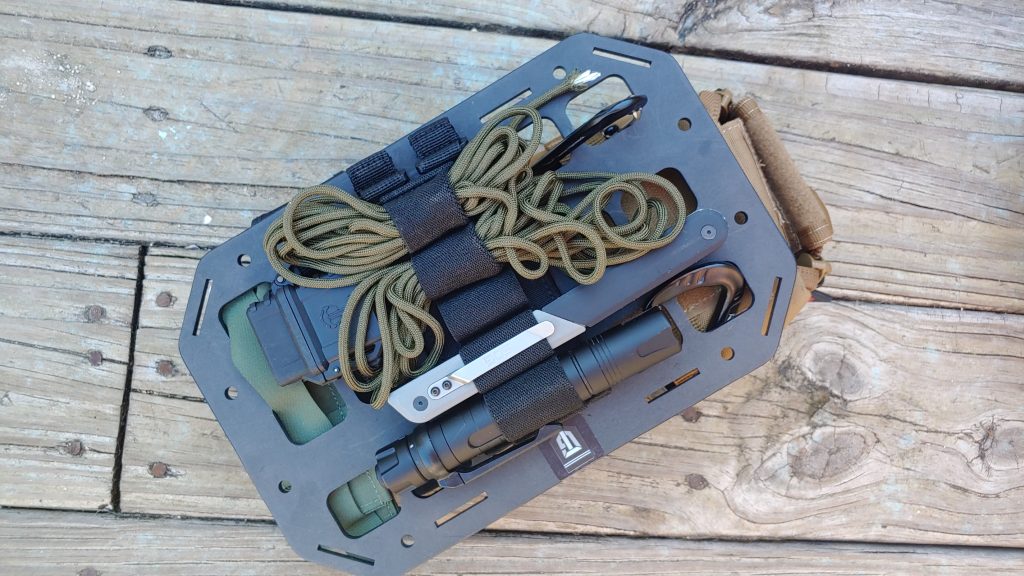 These panels would be perfect for someone who needs access to tools quickly. Like when running a tow truck. One of these panels would act as an easy and rapid access tool panel when equipped with the right pouches. Are you a wildland firefighter? Well, strap one of these into your fire bag, and you'll never lose your radio, flashlight, multitool, gloves, eye pro, and beyond. 
As someone who likes an adventure, I've incorporated these two panels into my pack to keep it well organized and to keep my must-haves easily accessible. 
Adventuring with the Rigid MOLLE Panels
My last adventure was a combination of a 7-mile hike and bike ride through a state park to a beautifully preserved Civil War fort. We had plenty of stops along the way to see beaches, ponds, and the other fun stuff Florida can offer. Knowing it would take all day to finish I packed for a day.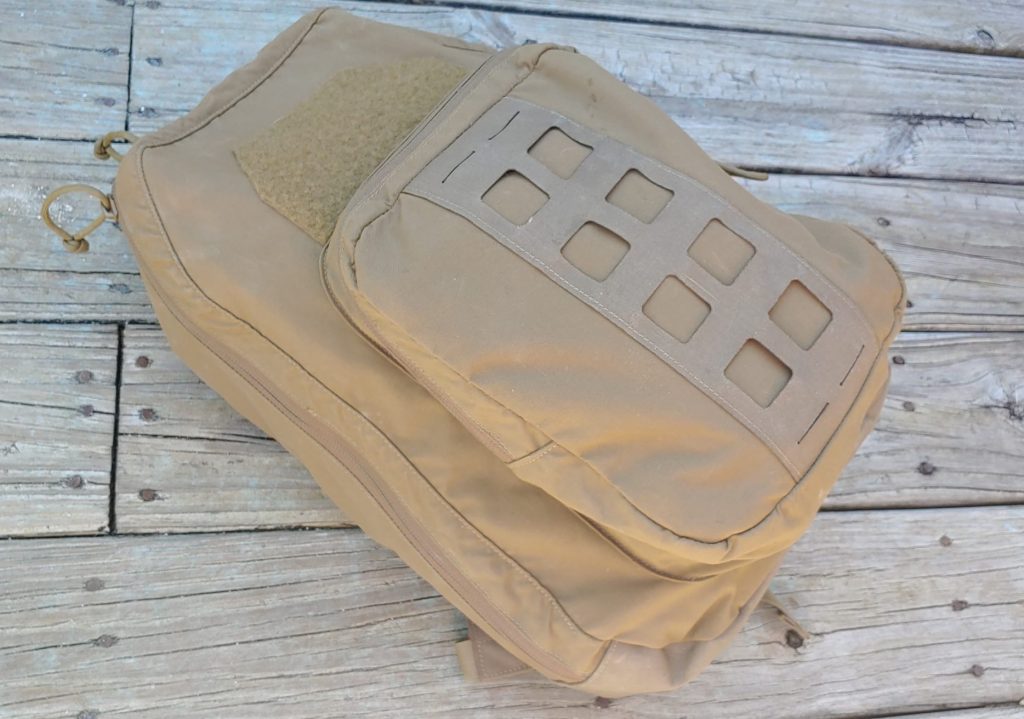 I used the panels to organize my pack for adventuring and all types of trips. The idea was a well-organized amount of gear that is easy and quick to access. I have a good idea on what I need for a day of adventuring and packed as such.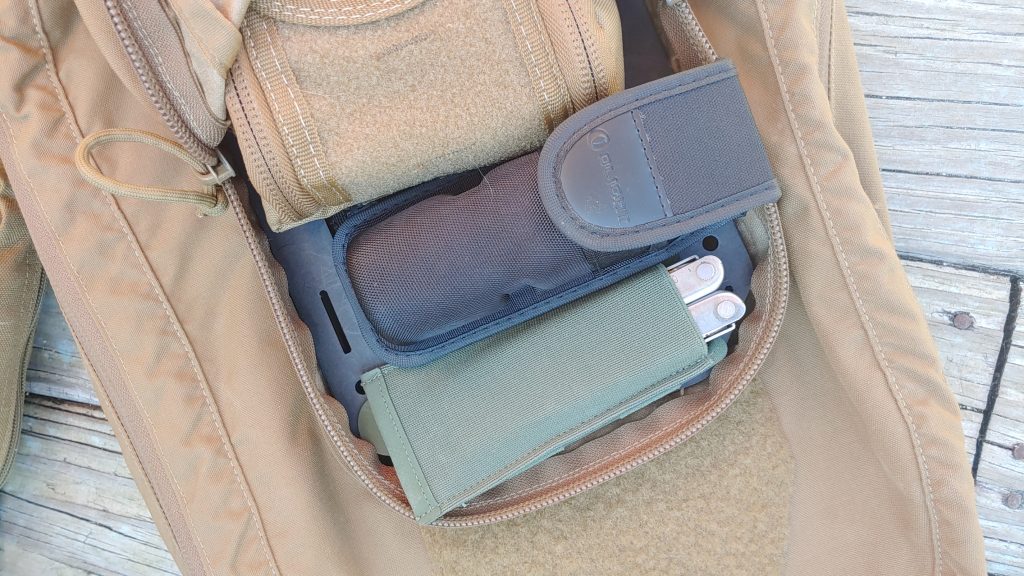 I used a moderate-sized Blue Force Gear backpack and loaded it down with all the must-haves. On my small Rigid MOLLE Panel, I attached a first aid kit, a flashlight, a Leatherman multitool, a SOG Baton, a small spare flashlight, 25 feet of paracord, two carabiners, and a Thyrm lighter. 
The full-sized panel saw a pouch stuffed with Ibuprofen, snacks, a compass, disposable ponchos, band-aids, a survival blanket, caffeine pills, wet wipes, and a cell phone charger. I also attached a poncho liner for those cold times, a flask of water, and an external battery. If you flip that main panel over, you'll find a Gerber fixed blade knife, a pair of gloves, and a carabiner.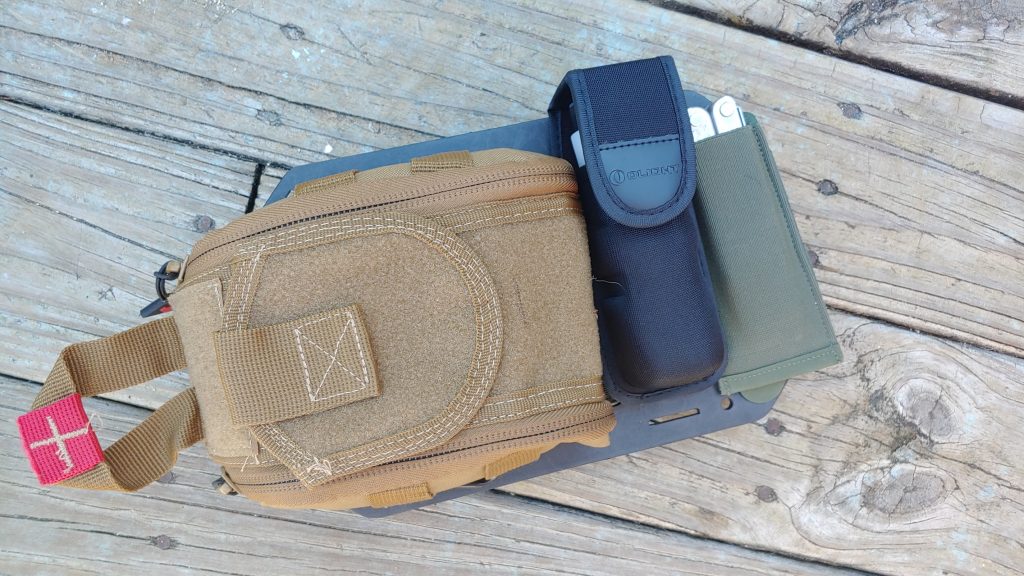 All this stuff is must-have for my southeastern United States adventures. I might add a couple of pairs of socks, but that's it. If you own multiple panels, you could load them for different tasks and instantly pack a bag for a different purpose. I can have my bug out gear on one panel and my adventure gear on another. Swap 'em out, and I'm on the road. 
Suit Up 
The Rigid MOLLE Panel is an awesome organizational tool. They make packing easy and quick. You can use them for near anything, from recreational gear, tactical gear, medical gear, and beyond. Hell, camera nerds have tons of gear they could use this panel with. The Grey Man Tactical Rigid MOLLE Panels will set you up for success. They give you a nice organized pack that makes everything rapid and easy to access. Check them out here.