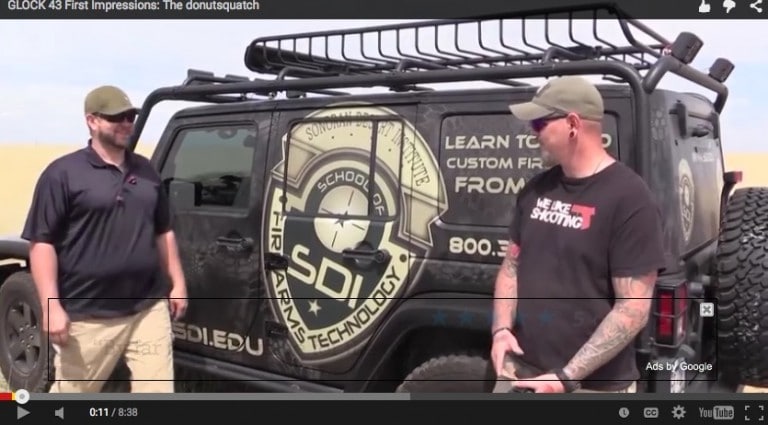 The We Like Shooting team gets a first impressions and first look at the Glock 43, and you know what they say, first impressions are the most important impression. Shawn likes it. It feels similar to his Shield and I like the way it feels in the hand as well. This is my first Glock that I have shot and I'm impressed. The size is similar to the M&P Shield. It does come with a pinky extender mag out of the box, which is a welcome addition. Right around $500 has this Glock offering priced a bit higher than some of it's competitors but it seems a solid offering. Keep an eye out for the donutsquatch.
Glock's new and first single stack 9mm pistol. The G43 has been the most highly desired and anticipated release in GLOCK history, which brings a lot of hype to the table.

Glock designed the 43 to be the a back up or a last resort option for both civilian and law enforcement use.

The slim, subcompact design is was made to be carried concealed.
Glock claims it's is ultra-concealable, accurate and comfortable for all shooters regardless of hand size. Lets put their claims to the test.
Thanks to Jason from the Sonoran Desert Institute for letting us check it out!
Source Article from http://welikeshooting.com/reviews/guns/glock-43-first-impressions-donutsquatch/