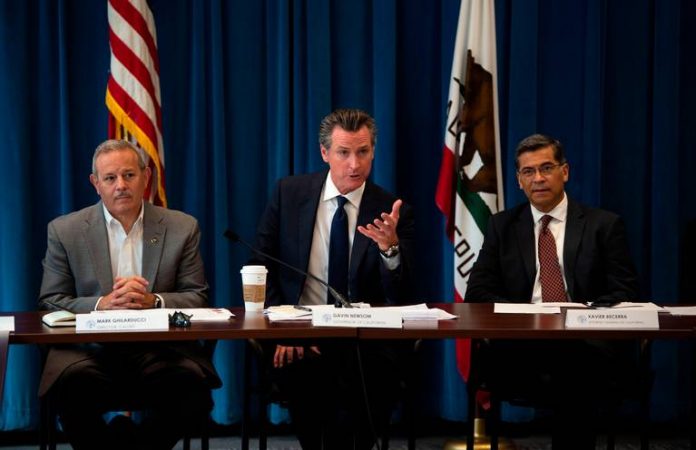 In what I can only assume is a bid for attention and to deflect from California spiraling, Governor Gavin Newsom has tweeted the following moronicism,
It reads in full,
NEW: I'm proposing the 28th Amendment to the United States Constitution to help end our nation's gun violence crisis. The American people are sick of Congress' inaction. The 28th will enshrine 4 widely supported gun safety freedoms — while leaving the 2nd Amendment intact: 1) Raising the minimum age to purchase a gun to 21 2) Universal background checks 3) A reasonable waiting period for gun purchases 4) Banning the civilian purchase of assault weapons
Gun Safety Freedoms is a bold choice of words. A regulation is by definition a restriction, not a freedom. It limits what you can do, it does not limit what the government can do to you as the 2nd Amendment does, so his 'leaves the 2nd Amendment intact' line is just perfunctory fluff in that he technically didn't repeal the 2nd to pass the 28th.
The government could barely pass the Bipartisan Safer Communities Act, which was a thunderous nothing burder to placate the doing something crowd. It has been trumpted by Biden as a resounding success and the greatest gun control victory in recent history while also being said to have done absolutely nothing because they still need to pass and assault weapon ban. I'm sure a constitutional amendment will do it Gavin, good job. This isn't a distraction or attention grab. Couldn't be, California is doing so well right now you'd want to emphasize those success right?
Right?
California man who pummeled, shot at female deputy found not guilty despite video of attack
Terrific.