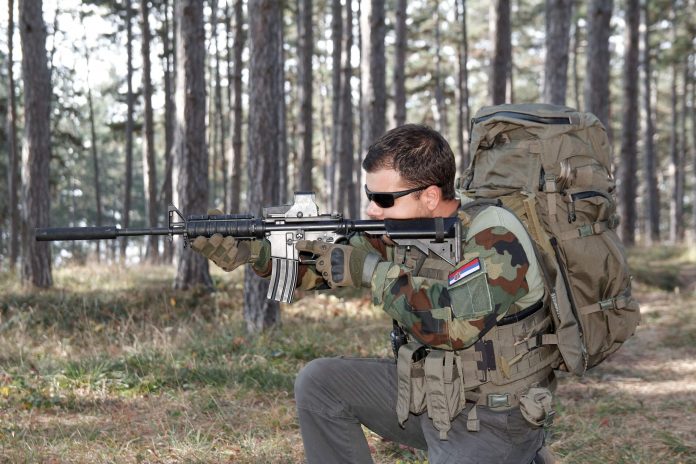 What is a Marom Dolphin?
No. Not them.
Marom Dolphin is an Israeli tailored made tactical nylon manufacturer that has the privilege of serving the IDF as their latest standard issue. Add to that list a myriad police agencies and several worldwide military clients for armor, carriers, packs, and ancillary equipment.
Their product line is tailored to the unit request and made to order.
They are a quiet, professional, and insanely innovative group of mad science nylon artists. I'm quite serious with that descriptor. These guys are good.
Enter the Fusion System – stage left.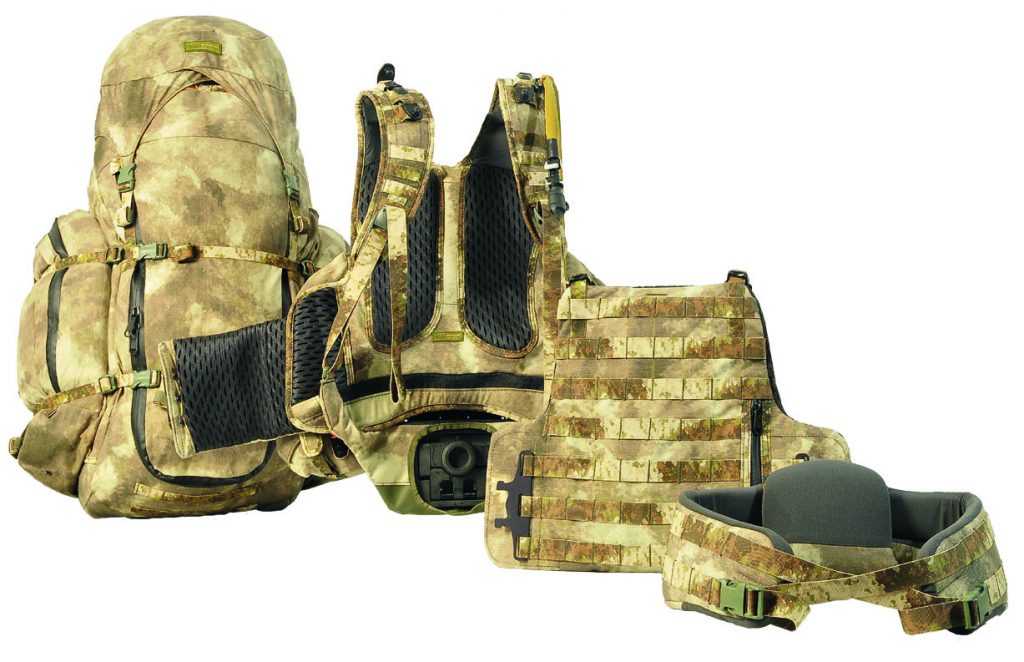 Made by the wizards at Marom Dolphin and sold by YRS, the Fusion is an evolving load bearing mission system that seeks to problem solve certain overlooked logistics for warfighters.
Most prominently, comfort and time efficiency.
The speed with which these guys prototype and work is astounding. Marom Dolphin and YRS shipped me an early fresh off the press Fusion for a no BS evaluation.
I'm a line company Marine. Strapping on a pack and walking long foot, knee, and back traumatizing distances is a subject I am familiar with. I took the Fusion and I abused and evaluated it top to bottom, it was not perfect. It wasn't even good in my opinion and at the juncture.
But the potential of the concept was there and I gave the MD guys my list of sustains and improves. I was unsure what to expect back from them. An angry email telling me I was wrong? A polite 'we're going to ignore you' because we like our stuff but thanks anyway?
What I received was an invitation… and I was sheparded into their booth at SHOT barely more than 100 days later with a fully adjusted system to my exact recommendations… minus one caveat they were working on, a noise dampening idea we brainstormed but was far from a necessary item. Heavily armed, armored, and loaded troops are not quiet.
A revolutionary unified carrying system for attaching a vest and a backpack in the most comfortable and ergonomic way. This new and innovative system was developed to offer a backpack with a detachable carrying system and with removable combatant accessories. Different sized backpacks can be carried with the system without additional configuration. The essential equipment such as ballistic plates, hydration system and radio are integrated into the system, usable even when the backpack is off.

The Fusion is a stackable load bearing and protection system.
The system's base is the duty belt. With a single buckle or two buckle option the belt can support your standard array of MOLLE on equipment. IFAK, radio pouch, magazines, holster, etc. The back of the belt as a quick attach/quick detach circular mount for the shoulder strapped backplate and harness.
This harness houses the back SAPI, load bearing frame, and balanced hydration bladders. The load bearing frame on has straps (seen above) but the packs that mount to it are strapless. They click and lock into the frame. No more shoving arms through an 80lb pack's straps, immediately losing circulation or falling over. Over the head and clicked into place in a durable polymer mount. Need to drop the pack? Pull up on the release.
The hydration system is modular and removable. It does not interfere with the pack and doesn't have to be rigged to the pack in any of the aggravating time honored ad hoc methods of patrolling. It's one less time consuming swappable item from and it can be easily filled by a team mate while its on the body or the front plate and frame can be quickly removed, refilled and adjusted, and put back on.
The chest plate and front load bearing MOLLE is a press on buckled system that integrates with the rear frame. Both the shoulder buckles and side buckles can be pressed to lock in a manner similar to the belt, frame, and pack. This allows an unparalleled level of one handed use that conventional designs cannot emulate.
The entire system is built around the concept of saving an individual soldier time dawning and swapping their mission essential equipment. The armor is better supported and in a more comfortable manner by the pack system, with or without the actual pack. The frame can support a pack in an 80, 60, or 20 liter volume stock or custom volumes and designs for the customer's needs.
Packs and tools can be tailored to a specific mission by Marom Dolphin at the end user's request and designed to quickly mount to the QA/QD frame. Need a breacher system? A pack to carry M72A7 LAWs? A medic specific field kit pack? All can be tailored to mount to the Fusion frame.
Marom is pushing the only radical departure I have seen from the old sustainment pack systems that haven't evolved much beyond the old Alice, and they are doing so in a manner to give greater freedom and efficiency of independent small tasks to the soldier.
Quicker to fight, quicker to move, quicker to support.
If you have an agency or unit need give the folks at Marom Dolphin a call. Contact YRS if you want to put some Fusions on a brown truck of happiness your way.
I've got an order waiting myself for a Marine carrier they had in prototype, review to follow.