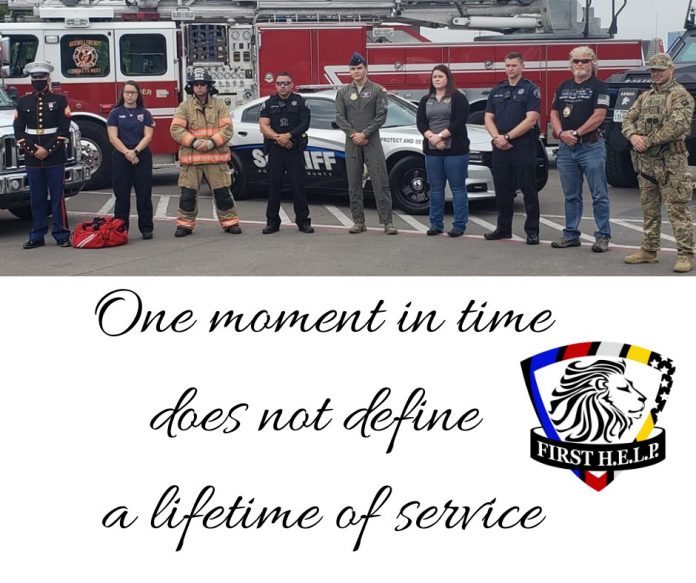 By our good friend at First H.E.L.P. Robert Winner,
On the last weekend of September 2021, over 350-broken hearts and their supporters came together to celebrate the lives of heroes lost, honor the service and sacrifice they committed to, and find fellowship in the wreckage left behind in the wake of suicide. These suicides were those of our nation's protectors; First Responders of our communities, and public safety professionals serving something greater than themselves. Collectively I learned the stories of these heroes and their families who have been brought together under the umbrella of First H.E.L.P.
How did I get there, and how do I now play a role in the lives of these heroes? It started 2.5yrs ago with my involvement at a Veterans and First Responder retreat in South Dakota. I became a PTSI program mentor and a member of their Board of Directors. As things tend to do in life, priorities and mission focus changed for me and in June of 2021, I left that Organization to find what was missing for me.
Fast forward to September 2021, I received a phone call from Jeff McGill, CEO of First H.E.L.P., asking if I was willing to come to Dallas and attend their Blue H.E.L.P. Family Weekend. He requested that I put my eyes on "Camp April," a multi-day event dedicated to the surviving children and spouses of First Responder suicides, participate in the Law Enforcement Suicide Awareness Day Walk and attend the 2nd Annual Blue H.E.L.P. Honor Dinner. It seemed like a simple enough list to knock out while providing the First H.E.L.P. Board of Directors with any feedback. I was wrong… There was nothing simple about talking to widows/ widowers, children of the fallen, or parents who had lost their child.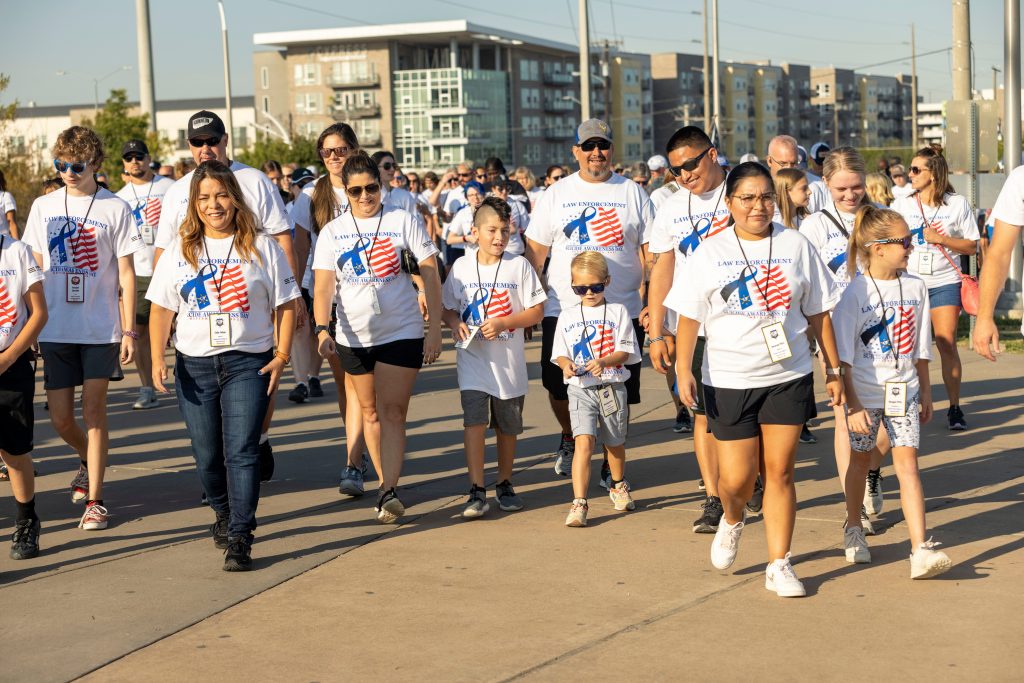 First H.E.L.P. is the evolution of Blue H.E.L.P. (Honor- Educate- Lead- Prevent) which was initially formed in 2016 and now includes Red (Fire), White (EMS), and Gold (Emergency/ 911 Dispatchers) and the original Blue (LE & Corrections). Collectively this gives First H.E.L.P. scope over the entirety of First Responder/ Public Safety Professionals in Law Enforcement/ Corrections, Fire, EMS, and 911/Emergency Services Dispatchers.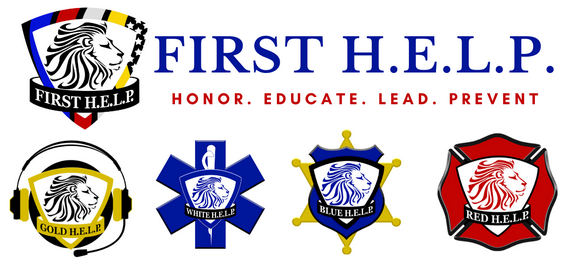 What started as an organization dedicated to data collection on LEO suicides and providing family support for fallen officers when agencies would turn their back on the families has grown into a national organization with a huge impact. First H.E.L.P. fights for not only our First Responders/ Public Safety professionals but also for their families. They fight to end the stigma of Post-Traumatic Stress Injury (PTSI) induced suicide, fight to ensure families of the fallen are taken care of via legislation at the National and State levels, and fight for the heroes' voices to be remembered. Through in-person and online training, memorial care packages for the families, conferences, and First Responder outreach programs; Good things are happening and lives are being saved.
What I experienced during those 4-days in September was a roller coaster of emotions that shocked me to my core. Sadness, Laughter, Anger, Contempt, Purpose, and Happiness… Equal parts were thrown into a blender with 3-shots of bone-chilling reality and it was poured over ice. The ice was that there were hundreds more not in attendance for every family I met in Dallas that weekend.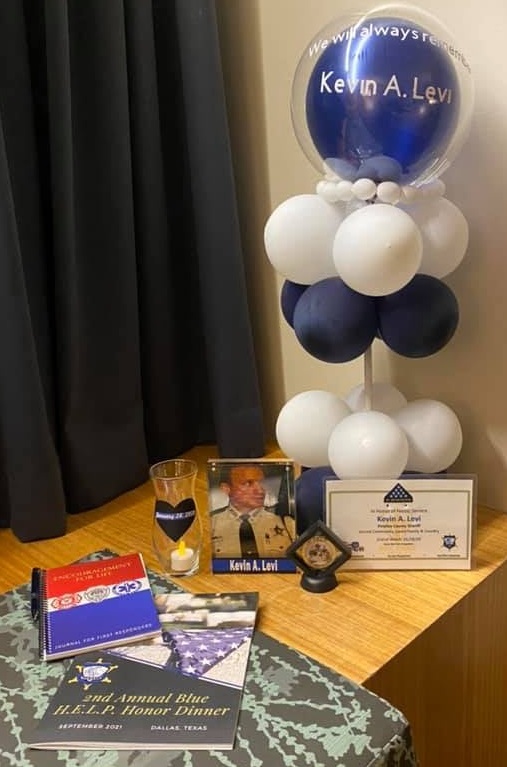 The ebb and flow of emotions I experienced included a lot of sadness and frustration as I spoke with spouses and kiddos alike. Those emotions were not only a reflection of the loss they had suffered but also the suffering that so many had endured by their community that had turned their backs on the families within hours or weeks of their hero's suicide.
These families experienced a weekend to remember from Day-1 with a trip to iFly and for indoor sky diving. Professional counselors were on site throughout the weekend and ran break-out sessions for the children, spouses, and even parents and siblings of our fallen heroes. Magicians were brought in to help further bring the kids together and the families got to share dinner with the Kings and Queens at Medieval Times. Families were able to build connections, start friendships, and continue their healing processes through in-person communication and camaraderie.
The weekend was wrapped with the 2nd Annual Honor Dinner to honor First Responders lost to suicide and to say their names. Event sponsors, First H.E.L.P. partners, honored guests, and families of the fallen all gathered for an evening to celebrate the lives and service of men and women who had succumbed to the weight of their PTSI.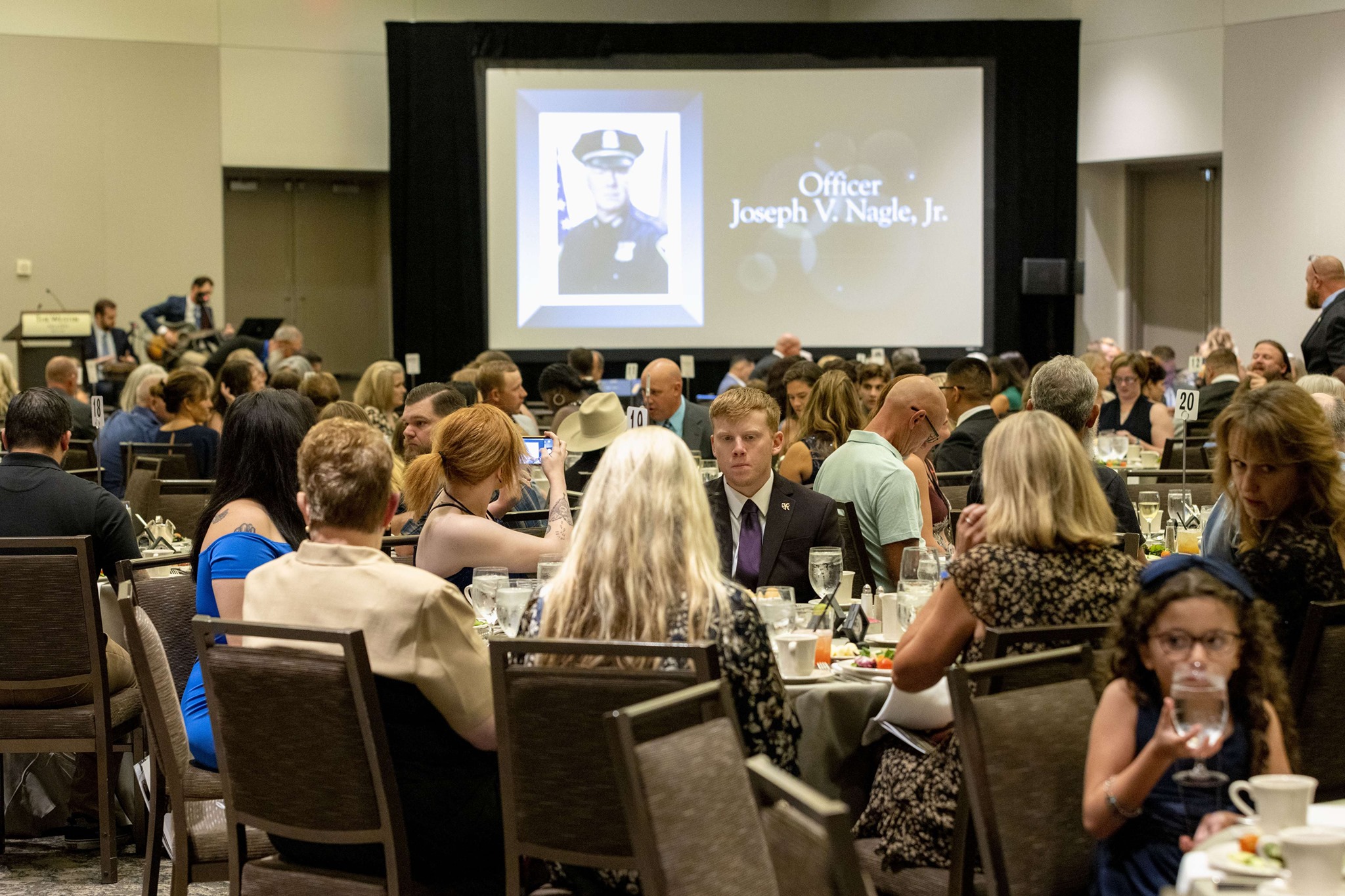 Our partnerships with Motorola Solutions Foundation, FirstNET built with AT&T, and Axon are not only what made Camp April and the Honor Dinner possible but are a huge part of what enables us to be First H.E.L.P. It isn't just about honoring the fallen heroes, it is also about educating the living, whether that be First Responders, their families, their agencies, or the general public. Through these partnerships, we can lead by example in our #IWillTalk #IWillListen and #SoWhat campaigns and at the government level where our Board members have a voice in Congress and the Department of Justice. Lastly, these partnerships allow us to prevent further losses of life as a result of PTSI affected suicides.
Going forth into 2022, First H.E.L.P. is launching four Readiness Training Programs (Family, Responder, Supervisor, and Provider) thanks to FirstNet by ATT. We are also undertaking four-week-long First Responder "Mission Ready Retreats" thanks to funding from FirstNet built with AT&T. Thanks to a grant awarded by Motorola Solutions Foundations we will be holding Camp April for our families of the fallen.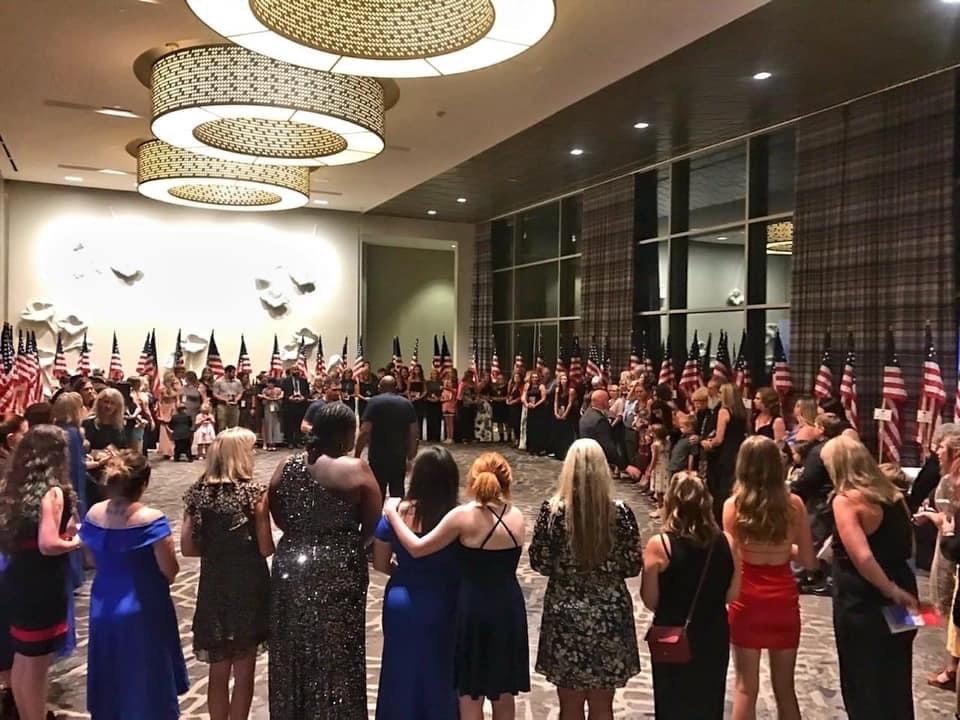 This article is the first of a series coming out through GAT Daily as they support First H.E.L.P.'s efforts in Honoring, Educating, Leading, and Preventing suicides within the public safety and First Responder communities.