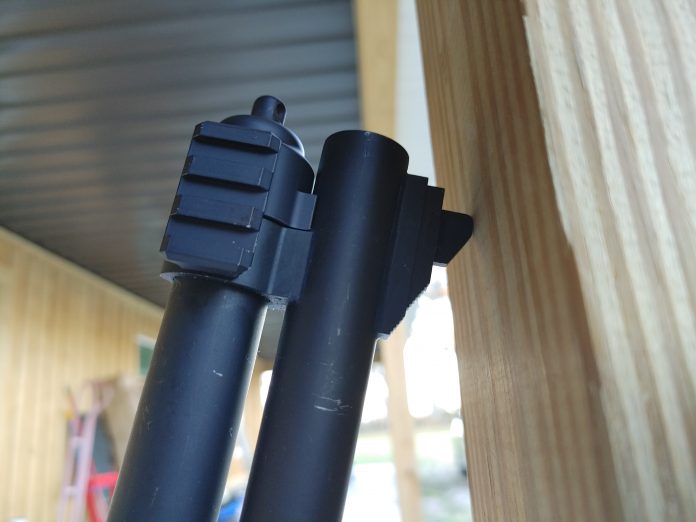 As a shotgun nerd, a little company called Defender Tactical has popped up on my radar. The first product that grabbed my attention was a shell adapter that allowed you to use any shell from three to 1.75 inches in your Mossberg shotgun. This allowed guys like me with a standard 590A1 to have the S variant without buying an entirely new shotgun. As I explored their website, I was greeted with buckets of scattergun love.
They make a ton of stuff, and you'll likely see more of it here in the coming weeks. Today we are talking about the Defender Tactical Shotgun rail kits. These simple, affordable devices make it easy to add a rail system to your shotgun. Obviously, it's not universal, but they produce this unique rail design for the Mossberg 590, 500, Maverick 88, and Remington 870.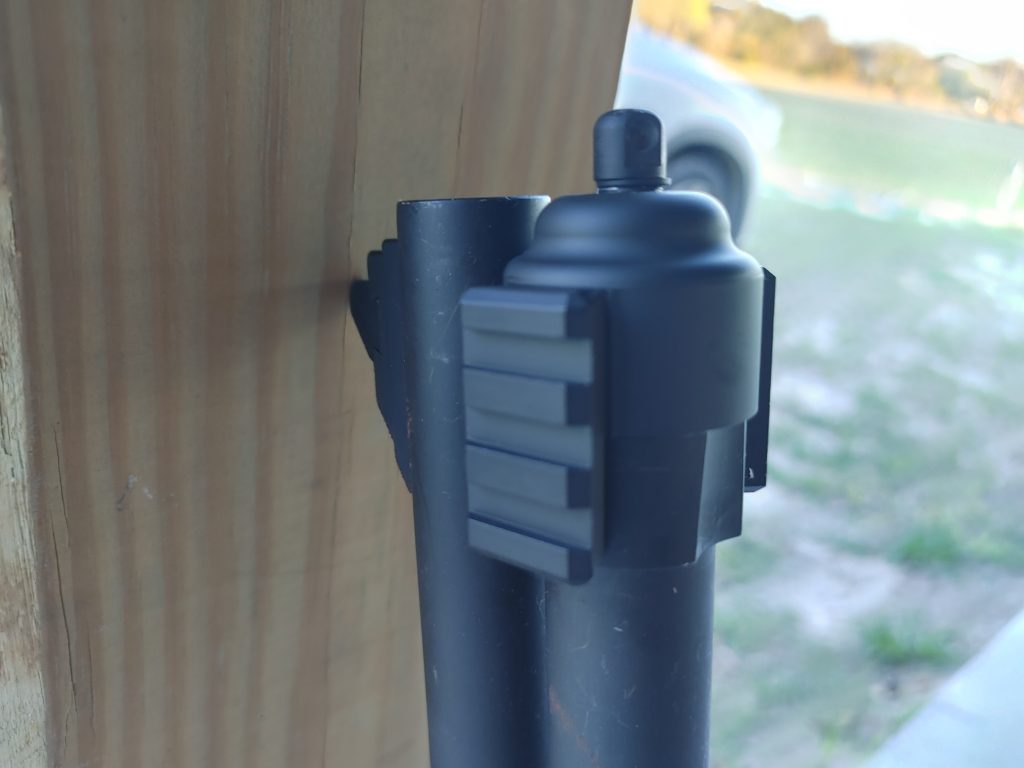 Most of the time, any hope for rails comes from the handguard. With Defender Tactical, they place the rail at the end of the magazine tube. The system is very easy to use and install, and it is about 50 bucks depending on the option you choose.
Who Is Defender Tactical
Before we dive too deep into the rail systems, let's talk about Defender Tactical. They exemplify mom-and-pop shops. Actually, it's dad and son, and that's it. I spoke with Wesley Sarratt, the dad of the dad and son team, a few times. He's a great guy who walked me through his catalog and products and was always willing to answer questions.
They seem to be total shotgun nuts and are coming with a ton of innovative products to help fix some of the issues scatterguns have. The Mossberg and Remington guns are old designs. They are baby boomers at this point. While still great, it's nice to see some perceived flaws and adaptions to bring them to the modern age.
The Rail Systems
There are a few different rail systems available. The Mossberg 590 and 500 designs are a different and not interchangeable due to how much the magazine cap differs from the 590 to the 500. The design of the 590 allows for easier installation, and the is both a tri and dual-rail system for the 590.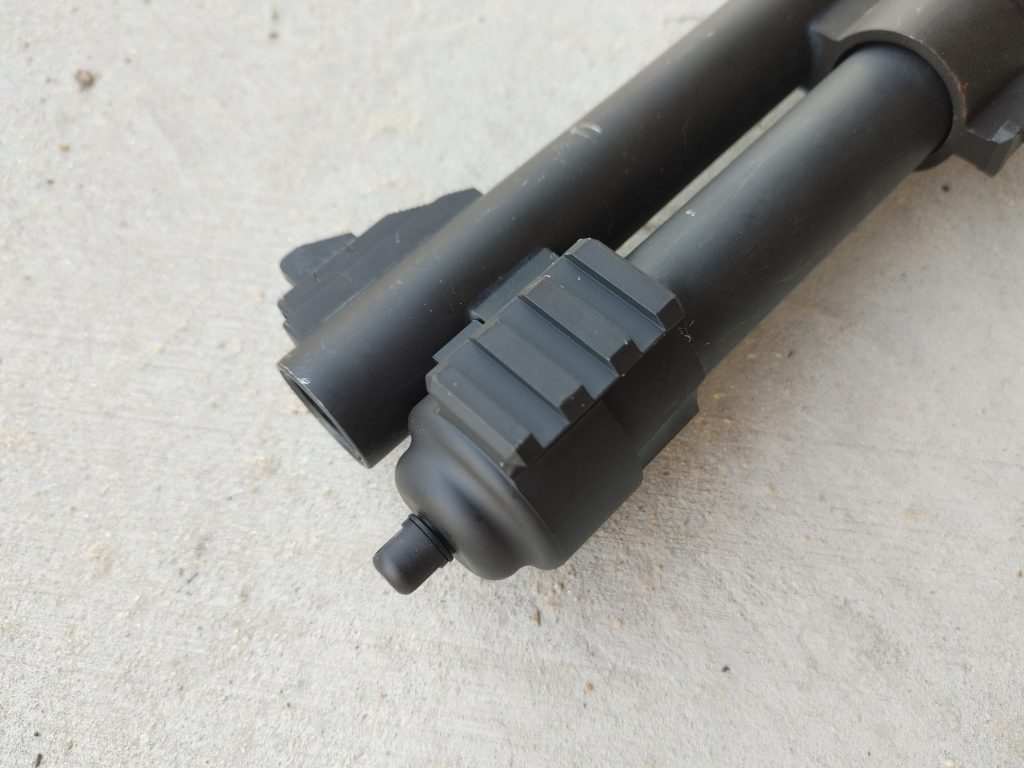 The Mossberg 500 offers a double rail system. The design of the 870's barrel and mag tube makes the typical Defender Tactical design impossible. A +1 extension is required, and Defender Tactical sells bundles to make that happen. These are short rails, each offering you three slots. They are certainly large enough to mount most long gun lights too.
Installing the Defender Tactical Rail
I have the Mossberg 590 variant on hand, and installation varies depending on the model of the gun. For the 590, it was quite simple. Remove the included sling swivel. Place the provided cap and rail over the existing magazine cap. Now use the included longer-than-average sling swivel to attach the cap and rails to your gun.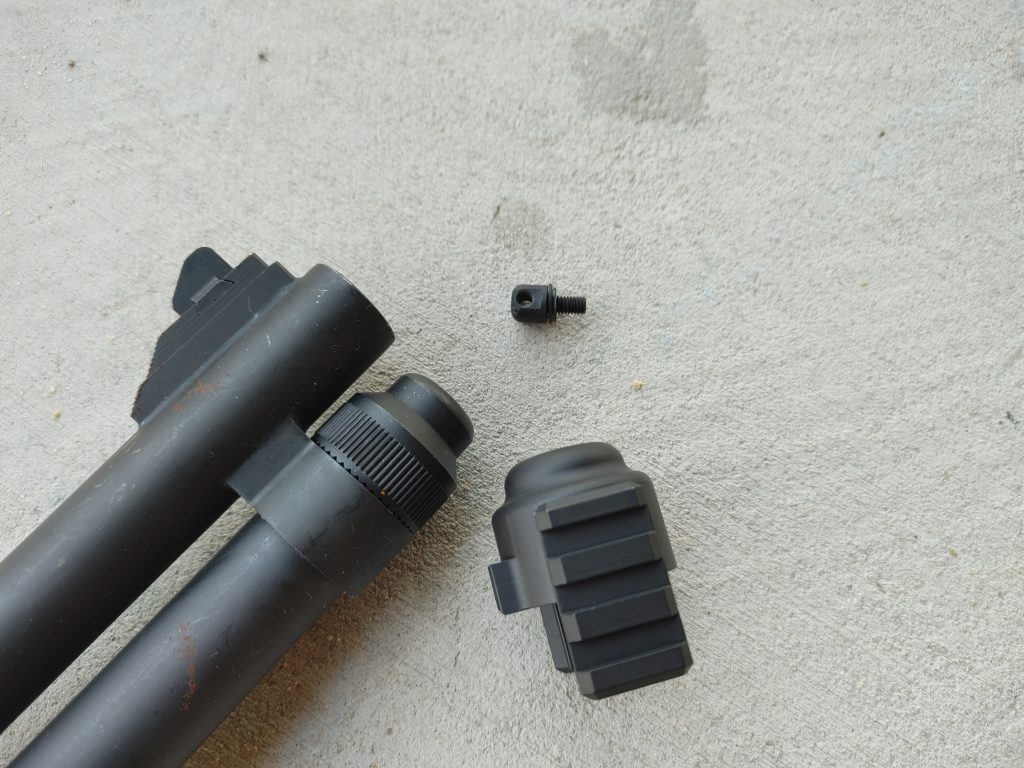 As with anything that threads in place, I do recommend getting a little blue thread locker in place to ensure it doesn't move. That's all there is to it, and now I have two or three rail sections for whatever goodies I like.
Accessorizing
The rails are so close to the barrel I can attach a light without worrying about any barrel shadow. Attaching them to your pump can create a ton of barrel shadow and eliminate some of the effects of a white light. If you are like me and use a dedicated pump for your light, these rails can attach a MantisX for dry fire practice, a small IR laser for passive aiming, a sling swivel, or whatever else you could ever want.
The Defender Tactical rails are placed away from the shooter and out of the way of the action. They don't get in the way and are easy to ignore. They are cheap but well made. They are made from 6061 aluminum, and of the two samples I have, the rails are completely in spec. These are a simple but useful addition to any shotgun.