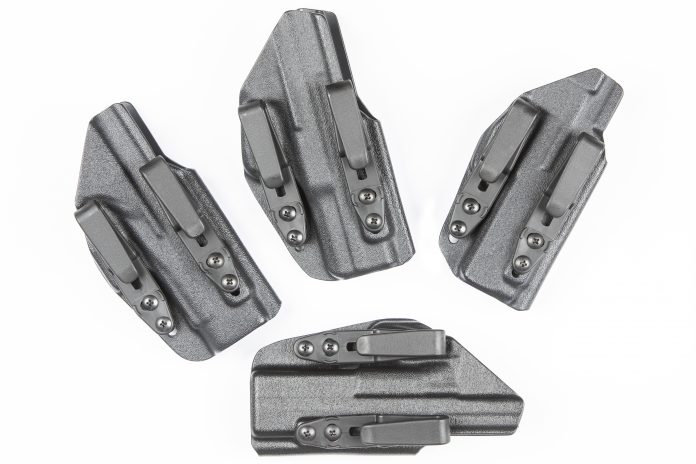 Is it a return to the moon missions?
Not quite that exciting, but close.
The Apollo series from Dark Star Gear is the essentials you need to start carrying with any of the four most popular slim-9's as soon as it arrives. It is meant to take the guesswork out of the holster selection and accessory process and do the one thing you're buying the holster to do, carry your gun.
From DSG,
Introducing Apollo! 
With what we learned from the years of feedback from our Orion and Hitchhiker holsters, we've packaged the most desired features into one new offering. We noticed a pattern for the current generation of concealed carry pistols and their buyers. I don't want to say we've taken the guesswork out. But we've taken out the confusion/analysis paralysis/FOMO. You get a holster that lets you get rockin' and rollin', locked and loaded, right away. You can still adjust it easily to your needs.

The Apollo is optic cut, has dual 1.5" belt clips, and adjustable ride height all as standard. Ambidextrous for all users, without any of the drawbacks or feature limitations found in other holsters. And before you ask, yes it is Enigma compatible.

With an initial launch covering the Glock G48/43X/43, SIG P365/P365X/P365XL, Smith & Wesson Shield Plus/1.0/2.0, and Springfield Armory Hellcat RDP we are focusing on the most popular and comfortable carry guns selling to most new owners. But don't fret, following this launch Apollo will have plenty of your old favorites as well.

Now for the best part, especially for anyone who has waited to order previously when they saw that cart total. MSRP: $49.99, but this Black Friday launch features an introductory 20% off bringing it to $39.99!  
They're in stock!  If you can place the order, they're in stock.